Adobe XD vs. Sketch: Pros + Cons
Get a bunch of designers in one room and one of the biggest topics of conversation is tools. What are you using to create, mockup, and showcase your work?
Two of the most popular options for digital projects are Adobe XD and Sketch. While Sketch has been around for almost a decade, Adobe's offering is newer to the market, but quickly gaining favor among designers.
Today, we're going to look at both tools with a comparison of Adobe XD versus Sketch and the pros and cons of each.
Download thousands of versatile Sketch templates for UX, wireframing, app and website design with an Envato Elements membership. It starts at $16 per month, and gives you unlimited access to a growing library of over 2,000,000 Sketch templates, design assets, photos, videos and more.
What Is Adobe XD?
Adobe XD is defined as a Photoshop to prototype tool. Adobe calls it the "fastest and most reliable UX design solution on the market for companies of 10 or 10,000. Break through bottlenecks, iterate rapidly, and scale for the future."
Adobe XD does a lot of what you would expect when it comes to a digital design tool and allows users to mockup, design, and share prototypes. It's appropriate for web or app development and has a somewhat familiar feel for users of other Adobe products. When the tool was released it was the company's answer to designing in a vector format for digital, rather than simply using Photoshop (a raster tool).
It's growing in popularity, particularly for users new to digital design or coming from other Adobe products.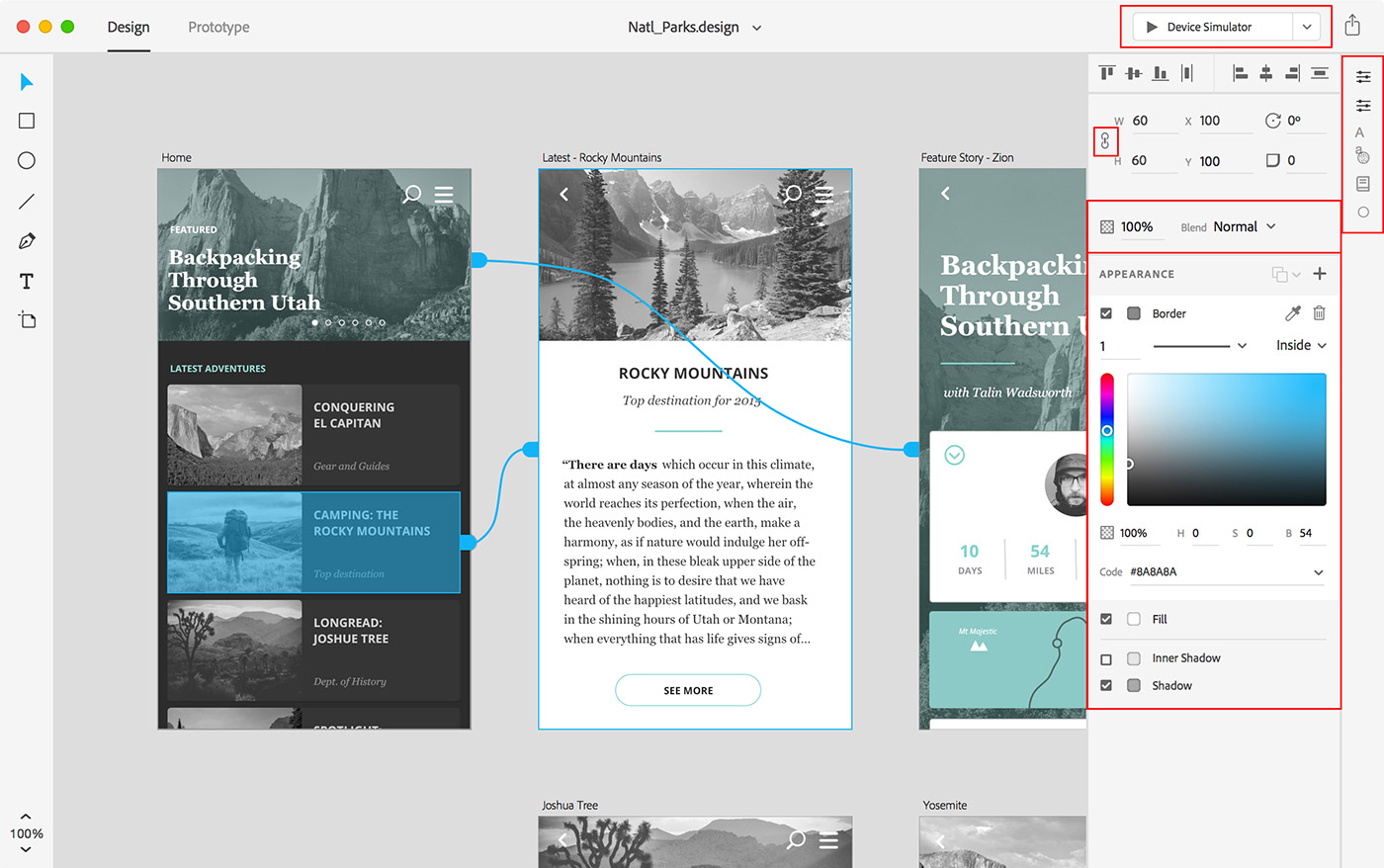 Adobe XD Pros
Two of the biggest reasons for Adobe XD's growth might be attributed to the fact that it works in Mac or PC environments and is free for Creative Cloud users. For all users, Adobe XD also offers a free plan with limited storage and active projects.
Other things you might like about Adobe XD include:
It's made for design and backed by a solid infrastructure. You can design with reusable elements (and edit), responsively resize groups and objects, and create universal assets, styles, or a repeat grid.
Files from other Adobe tools (Photoshop and Illustrator) as well as Sketch can be opened withing Adobe XD.
Vector editing with precise design functionality.
Create interactive prototypes with flows, animation, voice prototyping, gaming support, and mobile previews.
Ability to collaborate with files or share in a view-only mode.
Ability to save in the cloud with linked assets.
Works with plenty of plugins and app integrations.
Includes a mobile app version so you can work across devices.
It looks and feels like other Adobe products, so there's not as much of a learning curve for those users.
Constant updates so you'll have a tool with features that you can use.
Adobe XD Cons
Not everyone is going to love every tool available. And while Adobe XD is becoming a solid tool, it has some limitations.
Full use of features comes with a monthly cost if you don't already have a Creative Cloud plan. Adobe XD is $9.99 per month a la carte.
While you can draw basic shapes, there's not an option for customized shapes.
You can export the design, but you can't get the CSS without a plugin.
Constant updates. While is this also a pro, that much updating can get a little cumbersome and doesn't always come bug-free.
What Is Sketch?
Sketch is a Mac-based vector graphics editor that's used for digital design because it does not include print design features. The app has been around since 2010 and has a strong following.
The company calls it a "design toolkit to help you create your best work – from your earliest ideas through to final artwork."
Key features of Sketch include non-destructive vector editing, pixel-perfect precision, ability to sync with hundreds of plugins, ability to export presets and code, prototyping, and tools for collaboration.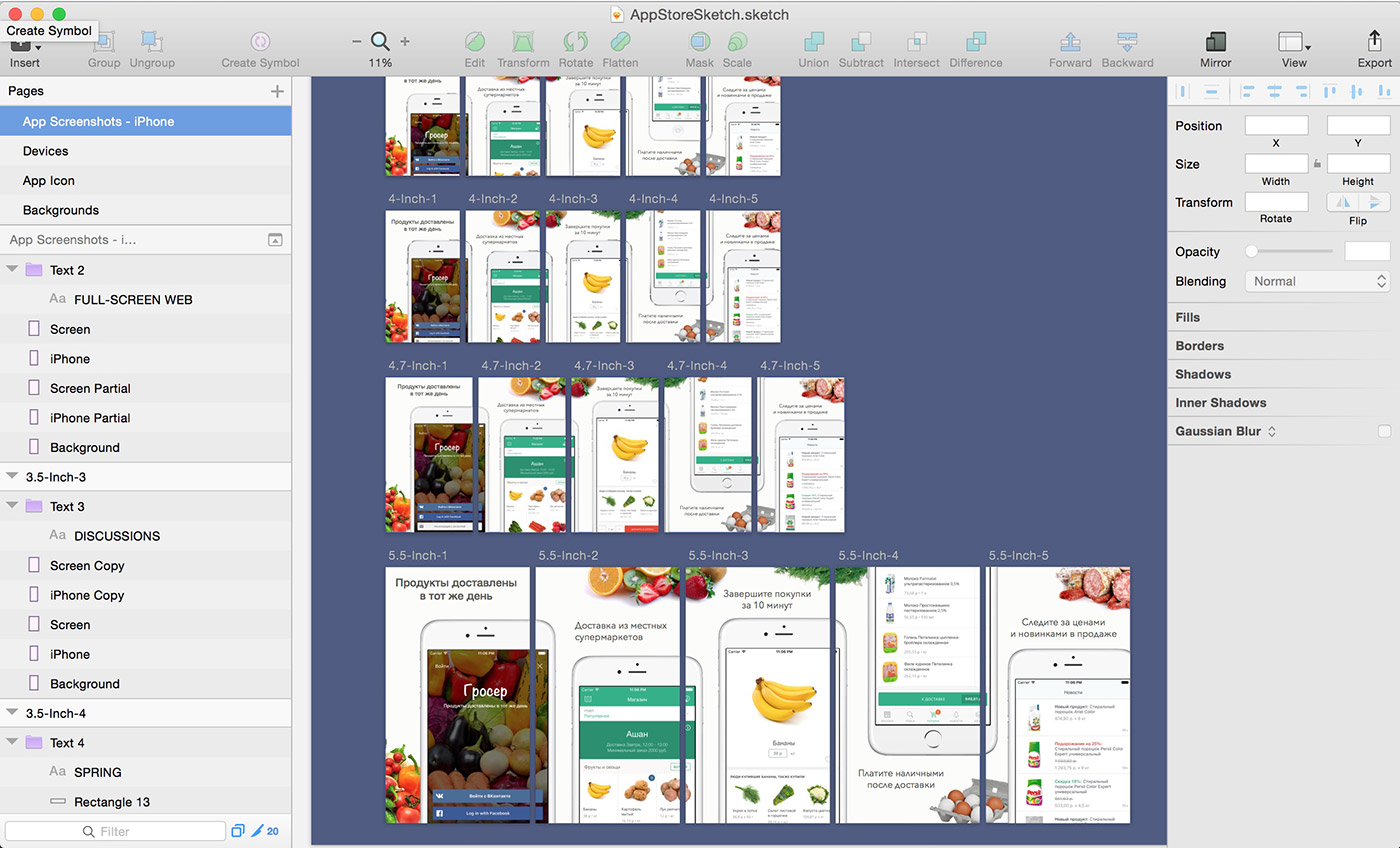 Sketch Pros
Sketch is a license based tool, and users pay an annual fee for the software. Sketch has more than 1 million users creating on the platform.
Tool is built for digital design with vector, pixel-perfect tools.
Massive library full of plugins and compoenets to jumpstart projects. (The developer community is a huge asset.)
Smart layouts automatically resize elements within the design.
Ability to design and collaborate in a single workspace.
Export code and presets with ease.
The tool is highly affordable at $99, which comes with a year of updates. (You can use it after that, but won't get any more updates.)
Create anything from gifs to wireframes and protortypes to mockups to complete projects.
Options for personal and team accounts (and pricing).
Sketch Cons
The biggest disadvantage of Sketch is for Windows/PC users. It's strictly a Mac tool and doesn't run in-browser or have an app version.
Sketch is a heavy tool and has to be run on a desktop Mac.
There's no repeat grid
You need a plugin to get more resposive design tools.
Which Tool Should I Use?
When it comes to the tools, is Adobe XD better than Sketch, or vice versa?
It all really comes down to personal preference. Sketch has a lot of users that love the tool. If you are using it and love it, there's probably no need to switch.
Adobe has a stronger offering for non-Mac users or those who are just starting to look at software choices. (Although Mac users still might prefer Sketch.)
The best advice is probably to try them both. Test your workflows and see what you like. With every new release or update, one tool might sneak ahead of the other and then equalize again.
Both Adobe XD and Sketch are powerful design tools. So chances are once you get committed to one or the other, it will likely become your go-to tool.