GridGum Theme Marketplace Is Open for Business
The GridGum launch is official. We first told you about the new responsive themes marketplace in April. And now that the shop is open, you can go see for yourself what it's all about.
GridGum is a marketplace for only responsive, and highly vetted, themes for a variety of platforms. From Bootstrap to Foundation to Gumby or Skeleton to WordPress or Joomla, you can find a theme for almost any site through GridGum.
Get unlimited downloads of 2 million+ design resources, themes, templates, photos, graphics and more. Envato Elements starts at $16 per month, and is the best creative subscription we've ever seen.
GridGum Basics
GridGum sets itself apart from other online theme stores because it only showcases responsive themes and templates.
For a theme to be considered, it must work in multiple browser environments, look great, have a clean and easy to understand description and can't look like other themes on the site. What this means for buyers is that you know themes will be of a quality nature and you won't have to hunt multiple places for the best available themes.
The site is open to both developers and buyers with incentives for submitting great designs and for shopping through the site. From GridGum: "We care about our buyers and have dedicated staff to deal with any queries our buyers have. We have a strict policy with our sellers to ensure sellers communicate well with buyers." In addition, buyers can take advantage of a loyalty program and earn points from every purchase that can be redeemed for discounts off future purchases.
Monthly Design Competition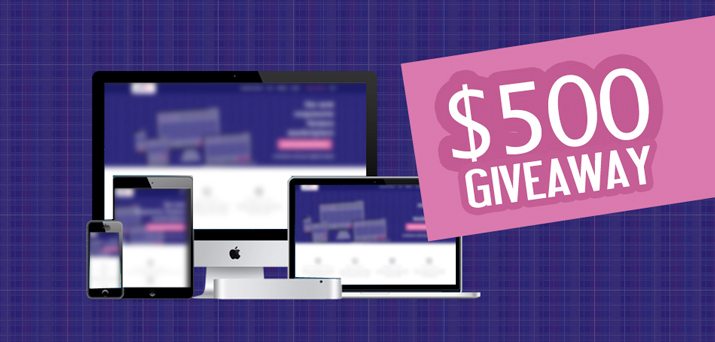 If you are a theme designer, GridGum might be a great option to get more publicity and sales of your theme design. The site has set commission rates of 45 percent for non-exclusive themes and 70 percent for exclusive theme sales.
It's easy to register to become part of the GridGum network and with the variety of options available, this can be a great opportunity for designers and developers who specialize in responsive themes or templates.
And right now GridGum is having a contest for the best theme of the month. The best theme submitted by May 31 will earn the designer a $500 bonus.
Here are the rules in a nutshell (visit GridGum for more):
Themes submitted by May 31 are automatically entered
Themes must meet guidelines be approved by GridGum
Contest applies to exclusive and non-exclusive themes
Contest winner is selected by GridGum team based on uniqueness, visual appeal and usability
If you think you are interested selling with GridGum, make sure to check out all of their guidelines. Here are some of the highlights:
Themes must be responsive.
Themes must be tested in multiple browsers.
Documentation and descriptions must be in English and checked for grammar and spelling.
Each theme must have a unique name.
Static HTML templates must use index.html as the filename for the home/default page.
Markup, styles, and scripts must be neatly formatted with proper, consistent indentation and consistent use of tabs or spaces.
Files uploaded must be free of errors.
What You'll Find at GridGum
Here's a sample of some of the different types of themes you can find in the GridGum marketplace.
Adapto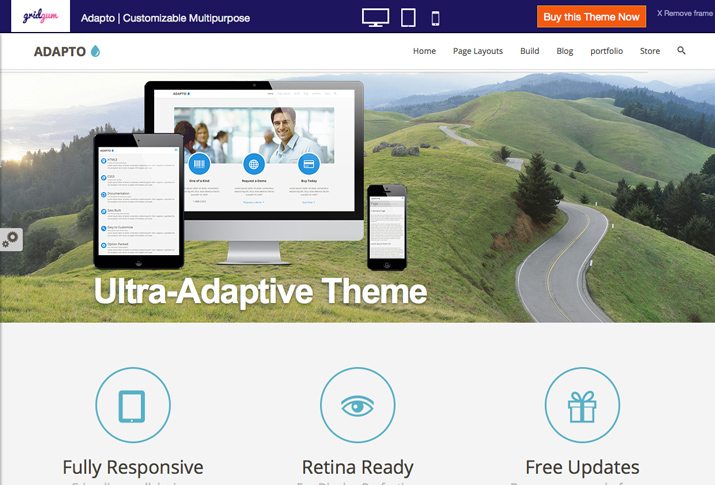 Adapto is an adaptable theme created on the Twitter Bootstrap platform. This theme includes a robust set of customizable widgets, color schemes and design features. In addition to being fully-responsive (as are all GridGum themes), this theme is also retina-ready and includes a revolution slider ($14 value) and isotope filtering features ($25 value).
Demo: See it live
Price: $16 (single license)
SinglePort Clean Portfolio Template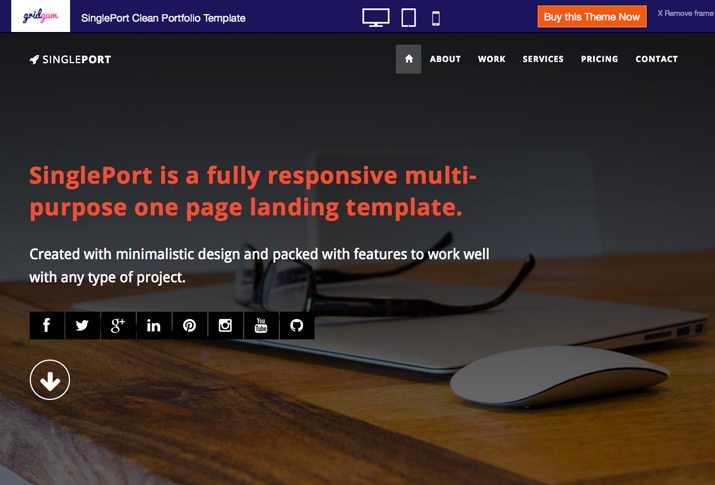 SinglePort is a one-page template for landing pages. The template features a flat, minimalistic design style and is a great starting point for a website design. The template includes a full-width carousel, social sharing links, smooth scrolling, sticky navigation, easy editing, pricing tables and free support and updates.
Demo: See it live
Price: $12 (single license)
inCorp Multipurpose Responsive WP Theme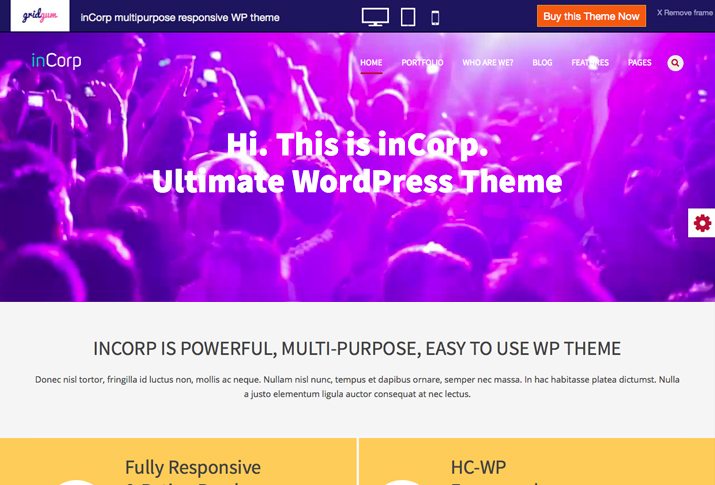 The retina-ready inCorp WordPress theme is packed with features and design options. With 11 category layouts, nine single layouts, seven page layouts, six header layouts, eight footer layouts and unlimited sidebars; customization is a breeze. The theme also includes plenty of color and typography options, shortcodes and is search engine optimized.
Demo: See it live
Price: $30 (single license)
Conclusion
GridGum seems like a great marketplace with a lot of nice themes and packages. It's especially nice that everything is responsive and you don't have to dig for a design that includes this must-have feature.
Good luck shopping and selling with GridGum. Let us know how you like it and share some of your GridGum projects in the comments.