How to Add Slide Numbers in PowerPoint
It's often a good idea to organize your PowerPoint presentation with slide numbers. Numbering can help you keep track of slides and provide additional information on notes pages to make following a presentation that much easier.
The best part about adding slide numbers in PowerPoint is that you don't have to do it manually. Insert slide numbers the right way and they will automatically update and change as you add slides to your presentation.
Here's how to add slide numbers in PowerPoint, quickly and easily.
Download thousands of PowerPoint templates, and many other design elements, with a monthly Envato Elements membership. It starts at $16 per month, and gives you unlimited access to a growing library of over 2,000,000 presentation templates, fonts, photos, graphics, and more.
Add Slide Numbers to the Footer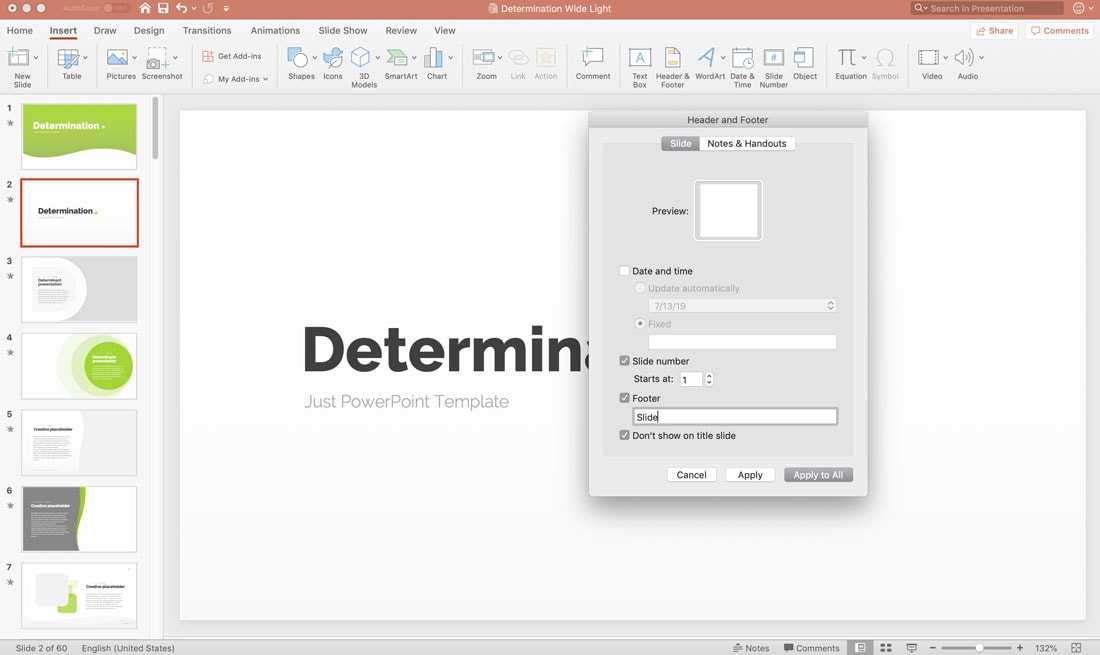 You can use automatic placements and numbering using the Header & footer option in the Insert tab.
Navigate to Insert > Header & Footer. Check the box to include Slide Number. You can also add text in the footer or opt not to show footer information on title slides. You can also add an automatic or fixed date.
Determine your preferred settings and click Apply (only for the current slide) or Apply to All (for the entire presentation deck).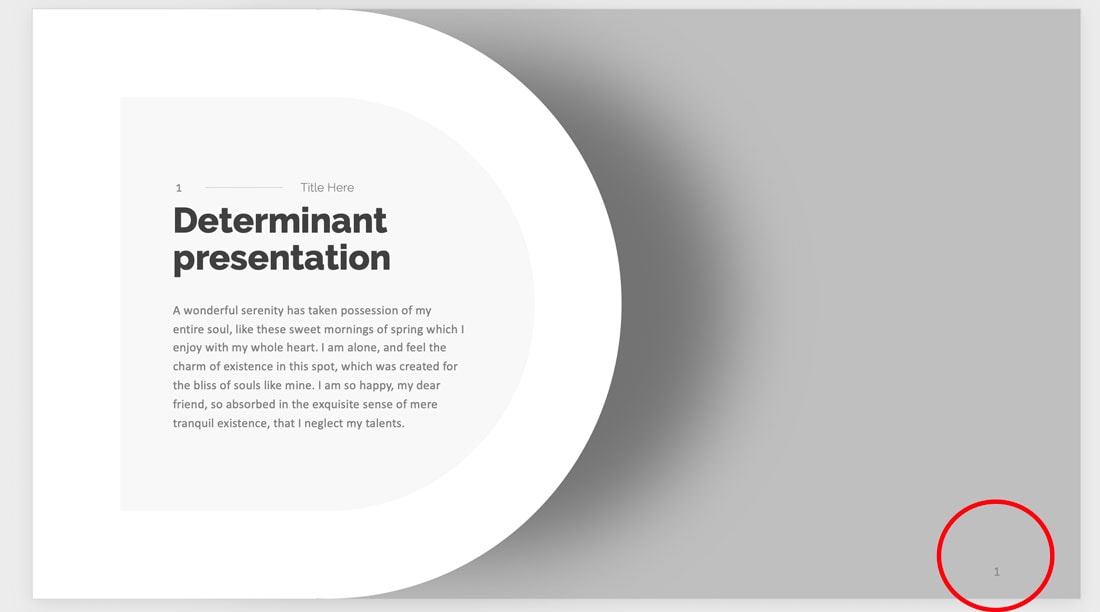 The only downside of this method is that you don't have a lot of control over the design of page numbers. They only appear in the footer location with minimal adjustments to style. You can click on the number itself to adjust size, font, or weight.
Adding More Flexible Slide Numbers
Option B is to add slide numbers to your PowerPoint using the Slide Master.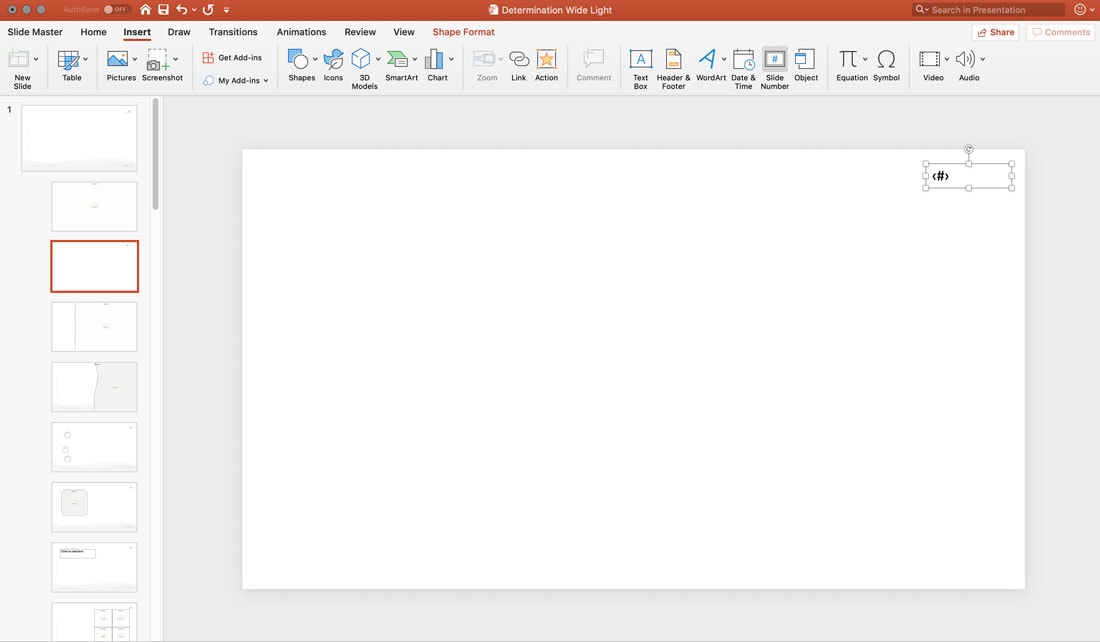 Navigate to View > Slide Master.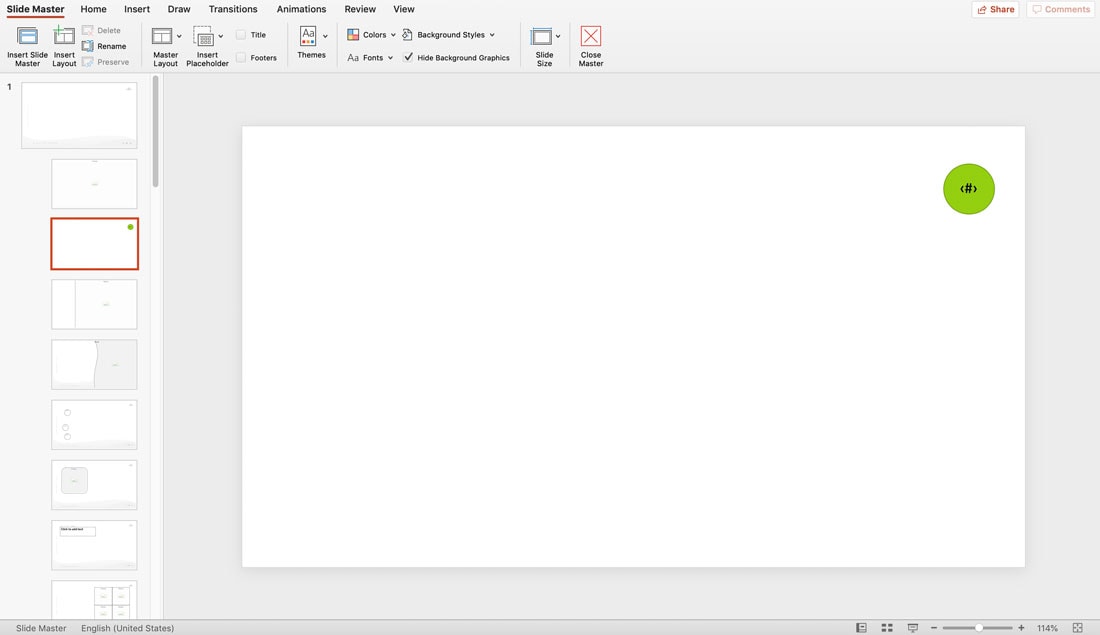 Then draw the page number that you'd like to see on all slides. Navigate to Insert > Text Box. Draw the text box in your desired location. With the text box selected, click the Slide Number box and will appear in the text box. This is the page number. Format it in the way you want.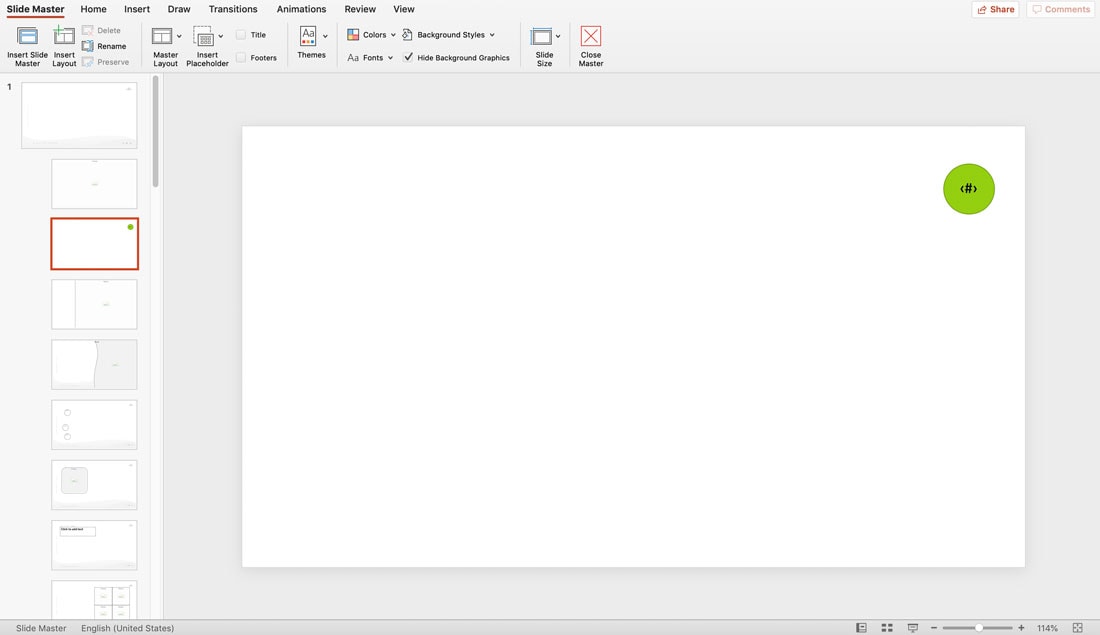 Close the Slide Master when you are finished.
This design for page numbers will appear on all slides using this part of the master set of slides. Copy and paste the design to the primary master slide for it to appear on every slide type therein or pick and choose.
You use the same steps to insert a page number on any slide without adjusting master slides, but you will have to do it on every slide in the presentation, rather than have automatic numbering in place on each slide.
Notes About Slide Numbers
The key consideration when it comes to using automatic slide numbers in PowerPoint is that they will always match the actual slide number. This includes hidden slides.
That means if you hide slides numbers will skip and show actual slide positions. Keep this in mind when building presentations.
PowerPoint also only supports using a footer at this time. (Headers only appear on notes and handouts.) So, if you want slide numbers in any location other than the footer, you'll have to create them by making layout adjustments to master slides. (Just remember to add the page number design element to each one.)
Conclusion
Using slide numbers can be a great way to help keep slides organized. Automatic numbering ensures that each slide has the correct number based on its location in the show.
Don't forget to take a look at our full PowerPoint templates guide, or our collection of the best PowerPoint templates for your next project!