How to Use DaVinci Resolve: 10 Beginner Guides + Tutorials
DaVinci Resolve is a professional-level video editing tool that's growing in popularity. If you are new to the software or looking for an alternative video-editing tool, we've gathered ten beginners guides and tutorials to help you learn the tool quickly.
If you are just getting started, here more information about the capabilities of DaVinci Resolve, to give you an introduction to what the tool is, and what it's capable of. If you're interested in digging a bit deeper, then this post is for you!
The guides and tutorials we've collected here today are a mix of written and video instruction, so there's something for everyone.
Discover thousands of DaVinci Resolve templates for your next video project with an Envato Elements membership. It starts at $16 per month, and gives you unlimited access to a growing library of over 2,000,000 graphic templates, design assets, themes, photos, and more.
1. The Definitive DaVinci Resolve Tutorial
With detailed instruction, this video can take a beginner to someone with a fuller understanding of DaVinci Resolve in less than half an hour. The tutorial from Color Grading Central helps you get started with the software and understand the potential of the tool.
What's great about it is that this focuses on what makes DaVinci Resolve great – color and editing tools.
2. How To Use DaVinci Resolve: Beginner Editing Guide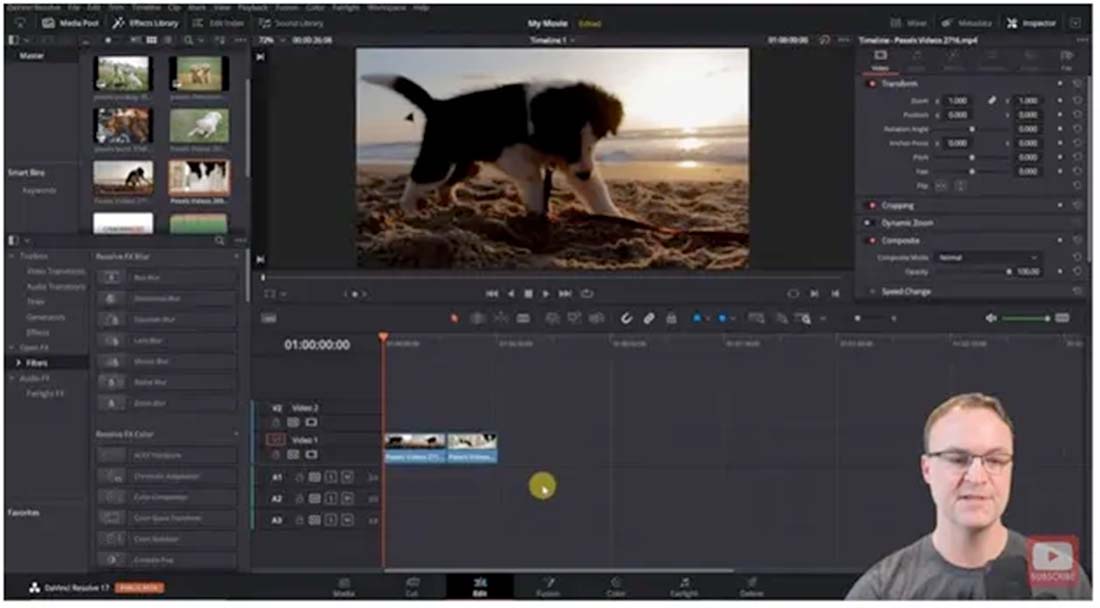 If you want to read instructions and follow with screenshots for clarification, this guide from Teachers.Tech provides a solid overview. It's a very basic starter guide that helps you navigate the software for the first time, from opening a new project to importing media items to using the workstation.
All of the instructions are clear and easy to understand.
3. Color Correction, Grading & Visual Effects in DaVinci Resolve 17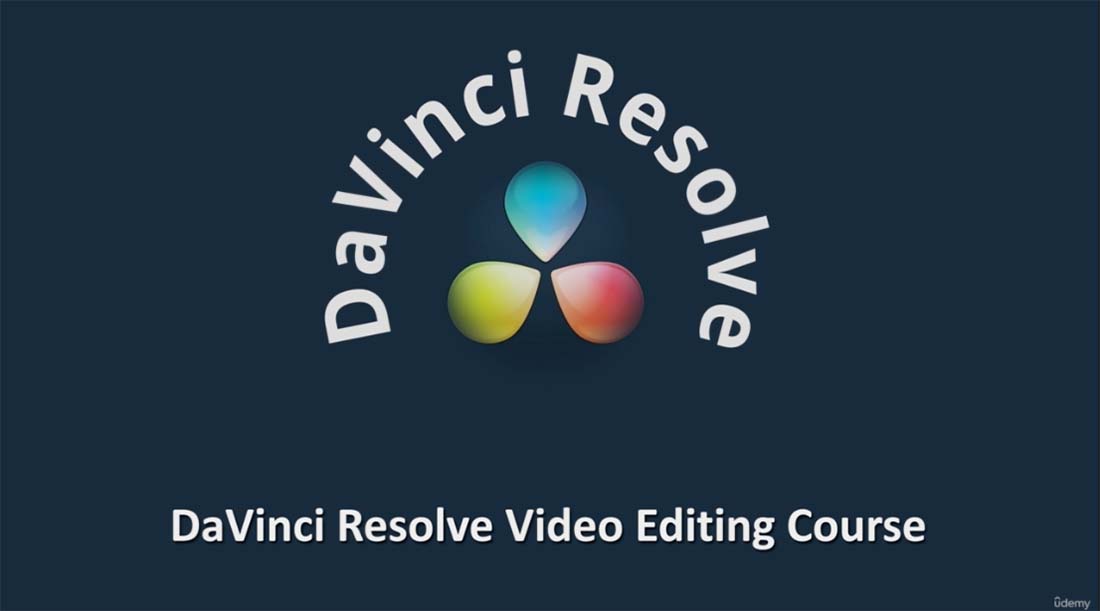 Udemy is a well-known leader in the online education space and this course is a great starter for those learning DaVinci Resolve. This course is made for people with no experience using the software and jumps right in with hands-on activities to help you learn the tool.
The course is taught by Louay Zambarakji and includes more than 11 hours of video, downloadable resources, 12 articles, you'll earn a certificate upon completion.
4. DaVinci Resolve 17: Beginner Editing Guide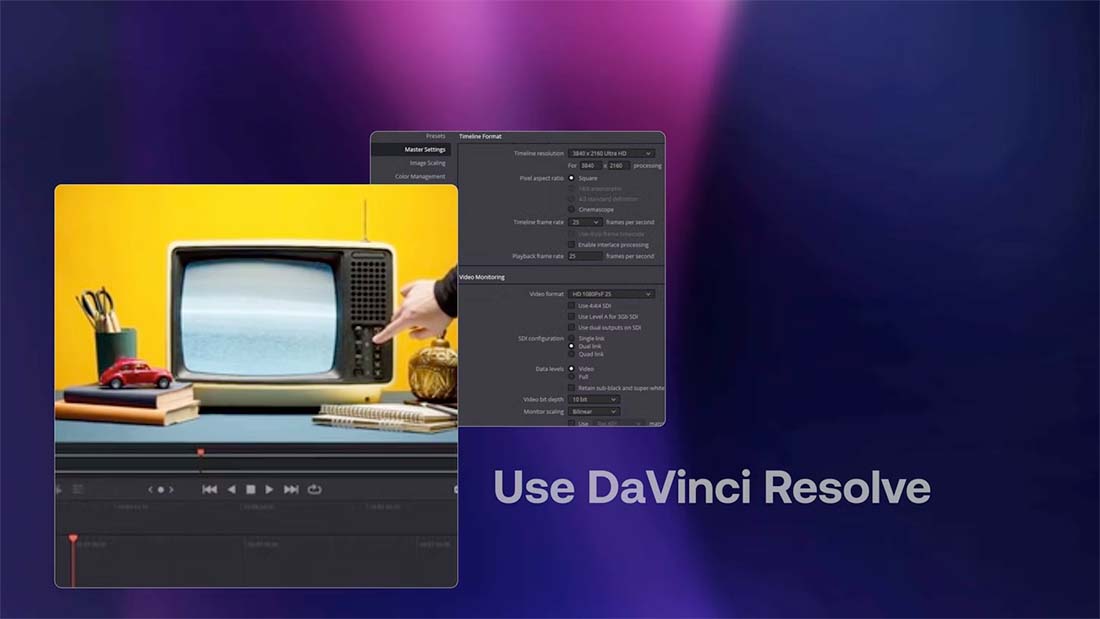 If you like step-by-step instructions, this DaVinci Resolve beginner guide is for you. If you just downloaded the software and have never opened it, there's enough information here to get you working and editing in just a few minutes.
The instructions are very easy to understand and include video clips to ensure you get everything you need to learn the software.
5. DaVinci Resolve 17 Crash Course
Everything you want to know about DaVinci Resolve is in one place with this 2-plus hour video from Jason Yadlovski. Don't be intimidated by the length of the video. It is broken into chapters with timestamped lessons so that you can start and stop or jump around.
One of the best parts about these video tutorials is all of the shortcuts and tips he provides along the way.
6. The Beginner's Guide to DaVinci Resolve 17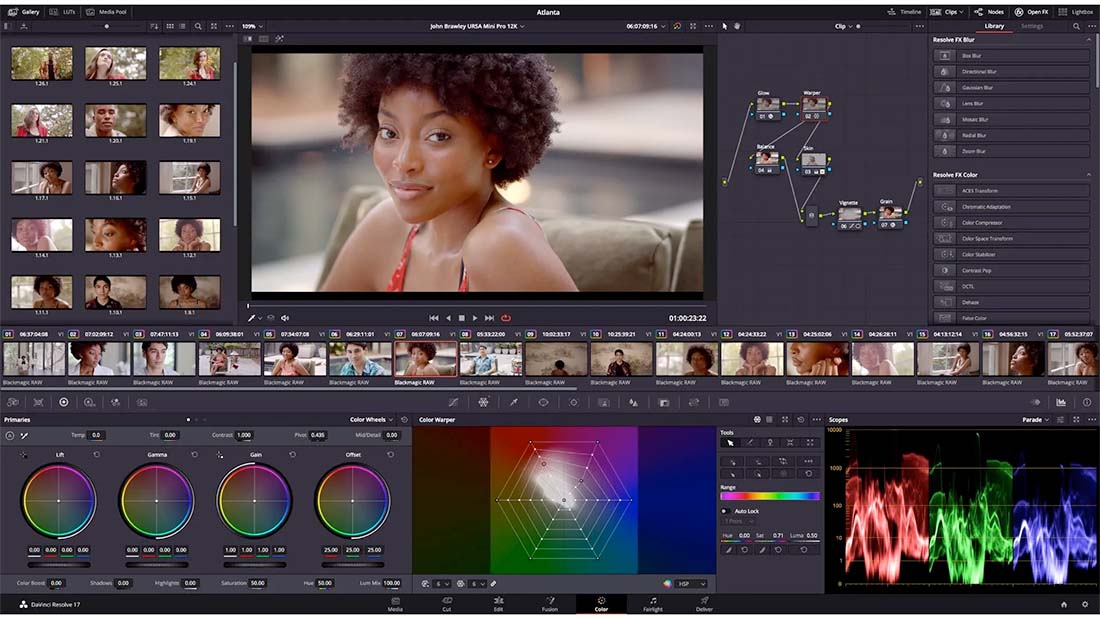 DaVinci Resolve has a 470-page PDF guidebook for everything you need to know about the software. While it might seem like an intimidating guidebook because of its size, this is the ultimate guide to getting started. Just download it and use the find or search feature to jump around for things you want to know on the spot.
7. Tutorials for Learning DaVinci Resolve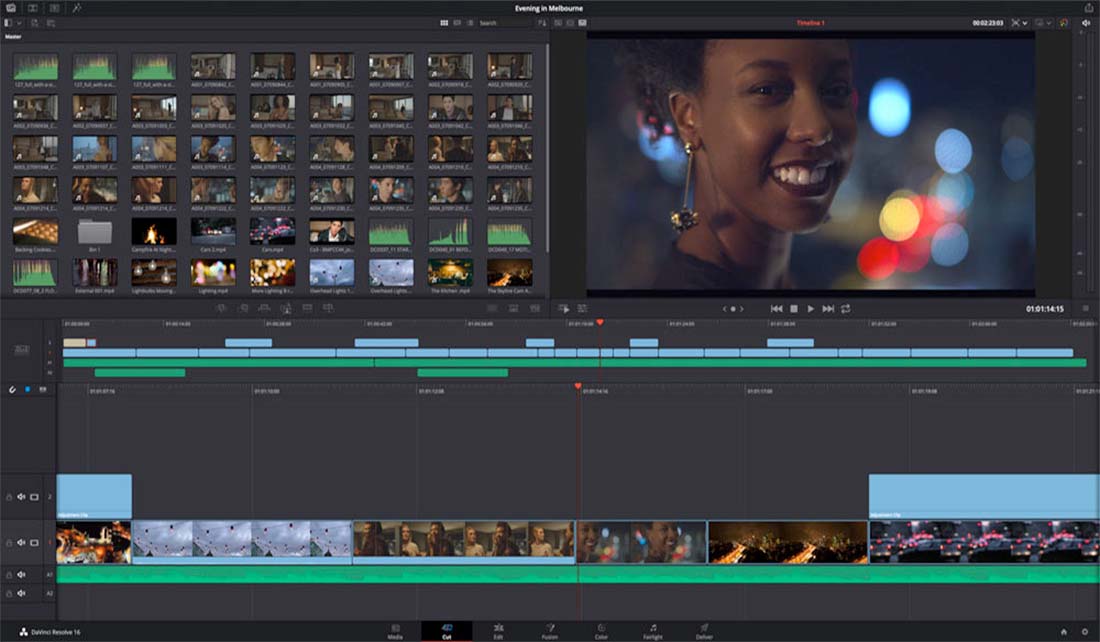 Premium Beat has gathered and produced a series of 7 videos that explain many of the basic features and functionality of DaVinci Resolve. Learn how to use color grading tools, remove objects, design some effects, and more.
Each of the videos is relatively short and includes an article with written instructions as well.
8. DaVinci Resolve: Tutorial for Beginners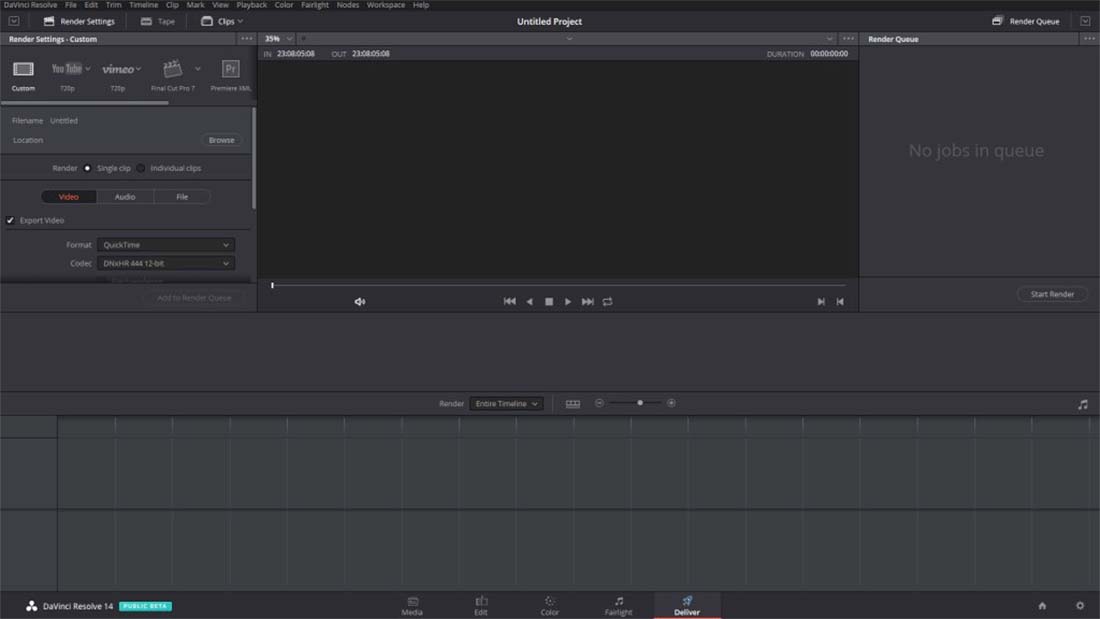 Dive into the DaVinci Resolve menu and learn about the tools and what they do. Understanding the language of the software is a key element for beginners so that other tutorials will be easier to follow.
The guide pairs software vocabulary with screenshots of what happens when you open those sections of the tool.
9. DaVinci Resolve: Complete Tutorial for Beginners
Justin Brown of Primal Video walks you through key beginner features using DaVinci Resolve. This video lasts just over 30 minutes and includes timestamps to help you jump around.
Key parts of the video include how to add b-roll, how to add music, and how to add text and titles to video clips. It also includes a list of keyboard shortcuts.
10. DaVinci Resolve Training Library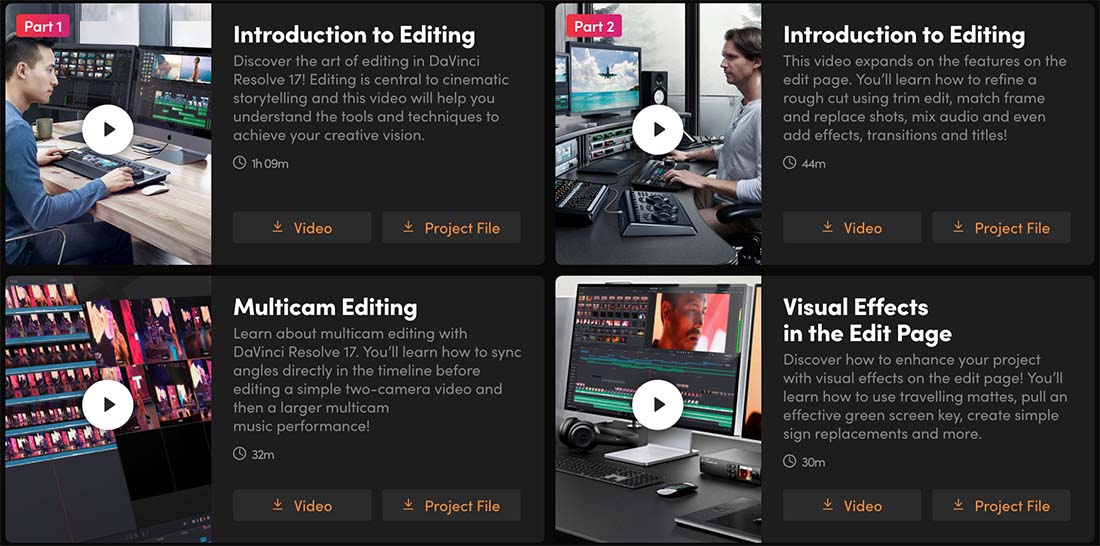 Blackmagicdesign, the company behind DaVinci Resolve, has a giant collection of training videos with workable project files, PDF downloads and guides, and more. There's a tutorial or training tool for almost anything you want to know as you play with the software.
The great thing about these tutorials is you know the information is spot on because it comes right from the source.
The website also includes a place to find live training in your area as well as resources if you want to become a certified DaVinci Resolve trainer or partner.