How to Use Premiere Pro: 10 Beginner Guides + Tutorials
Adobe Premiere Pro is one of the most powerful video editing tools professionals can't live without. Whether you're making films or editing YouTube videos, this app can do wonders to help advance your career.
Getting access to technology and software used by Hollywood movies used to be a dream for most filmmakers and video editors. Today, you get to use that same software for a very low price.
Films such as Avatar, Deadpool, Gone Girl, and many more were made using Premiere Pro. If you're interested in using this incredible software and learning how to make the most of the app, we made a round-up of some useful guides and tutorials to help you get a head start.
Download thousands of versatile Adobe Premiere Pro templates, openers, slideshow templates, lower thirds, and more with an Envato Elements membership. It starts at $16 per month, and gives you unlimited access to a growing library of over 2,000,000 Premiere Pro templates, design assets, photos, videos and more.
These resources will allow you to learn how to use Premiere Pro, develop new skills, and even earn money creating and selling Premiere Pro templates.
Why Use Premiere Pro?
In addition to editing and processing videos, Premiere Pro can be used for many other tasks and projects. Here are just a few ways the app comes in handy.
Create animated intros and outros for YouTube videos
Design slideshow videos for photo albums
Add lower-thirds and titles for videos
Create logo and product reveal videos
Add stylish visual effects to videos
Color grading and enhancing audio
Check out the resources below to get started on learning how to use the app.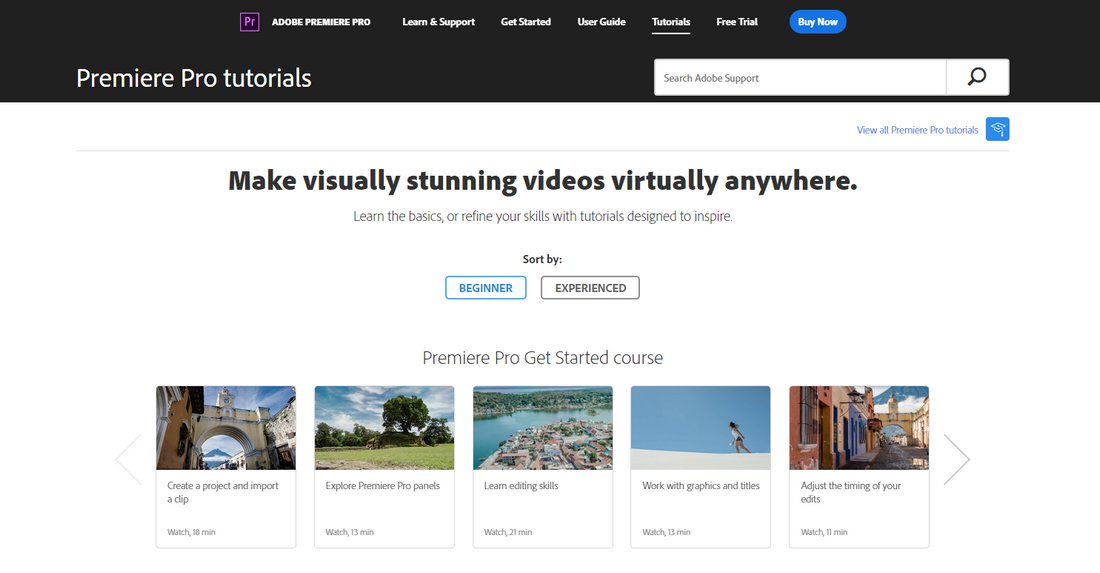 There's no better place to start your learning experience on Premiere Pro than the official tutorials section on Adobe website. This section contains video lessons that teach you every aspect of the software from how to use the very basic tools to making advanced effects.
What makes it even more useful is that it allows you to sort the lessons by your level of expertise. Each lesson also includes free downloadable resources to help you practice on your own.
A few useful lessons to try: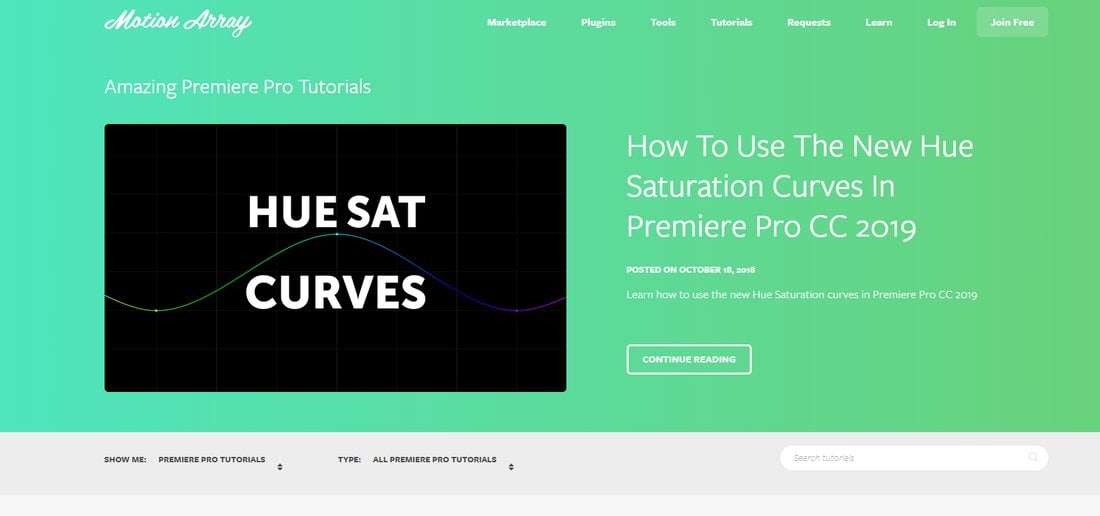 Motion Array is a marketplace for stock video and templates. They also have a very comprehensive tutorials section featuring high-quality and useful guides on using Premiere Pro to create more advanced effects and videos.
Similar to the official Adobe tutorials section, this website also includes tutorials for both beginners and advanced users featuring various lessons on adding effects and tips on creating a proper workflow.
A few useful lessons to try: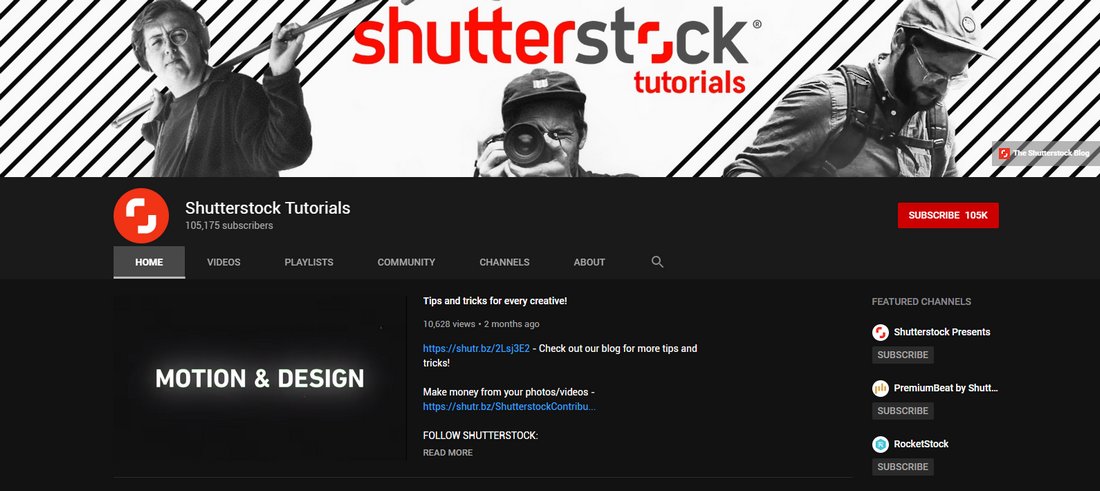 You may know Shutterstock from all the ads you see on websites. It's one of the biggest stock image and video marketplaces on the internet. They also have a very informative YouTube channel dedicated to providing tips on filmmaking.
The channel includes many different video tutorials covered by experts on making quality videos, photography, editing and creating effects with Premiere Pro, and much more.
A few useful lessons to try: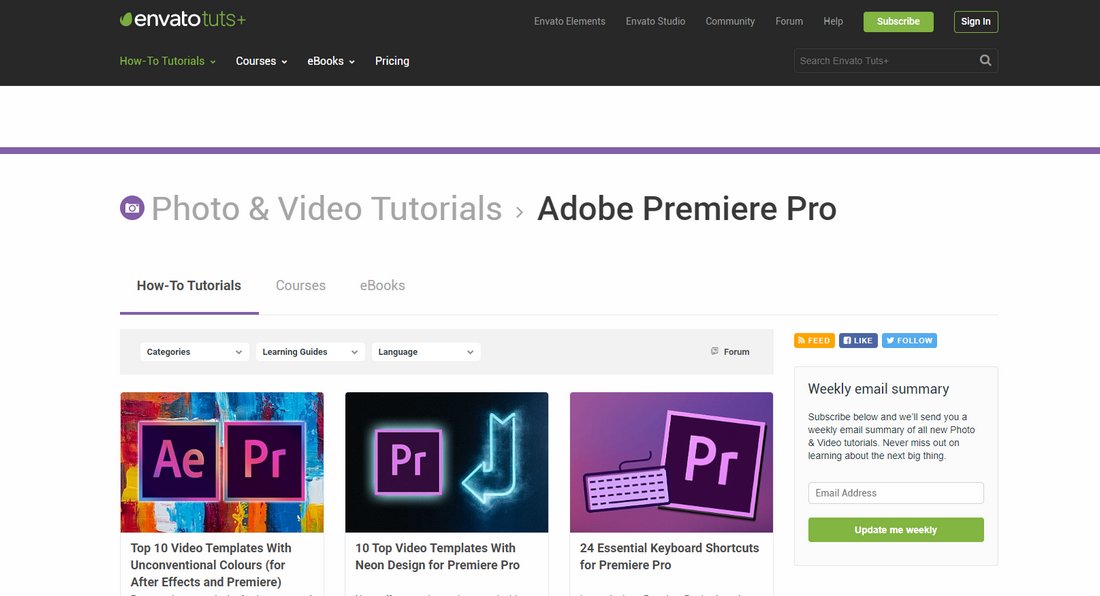 Envato Tuts+ is an online learning platform filled with courses and lessons for graphic design, video editing, coding, and much more. The platform also has a free tutorials sections with extensive guides and resources.
The How-To tutorials for Premiere Pro include all kinds of guides that teach you how to leverage pre-made presets and templates to speed up your video editing workflow. There are other useful tips and tricks too.
A few useful lessons to try: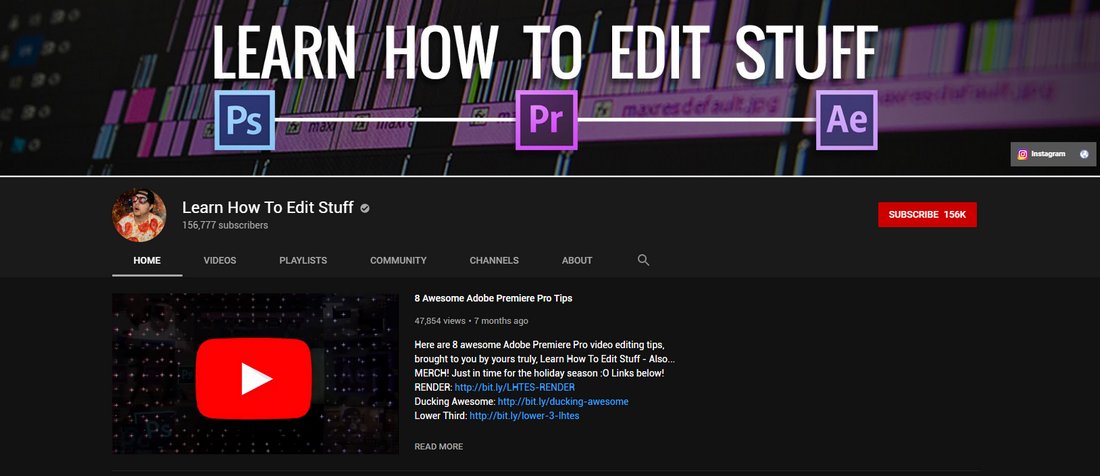 Learn How to Edit Stuff is a YouTube channel made by a professional video editor where he covers video lessons on Premiere Pro, After Effects, and more useful apps and software.
This channel is a great place to start the learning experience for beginners since most of the videos contain easily understandable lessons and tips and tricks for using Premiere Pro like a pro, especially for YouTubers.
A few useful lessons to try: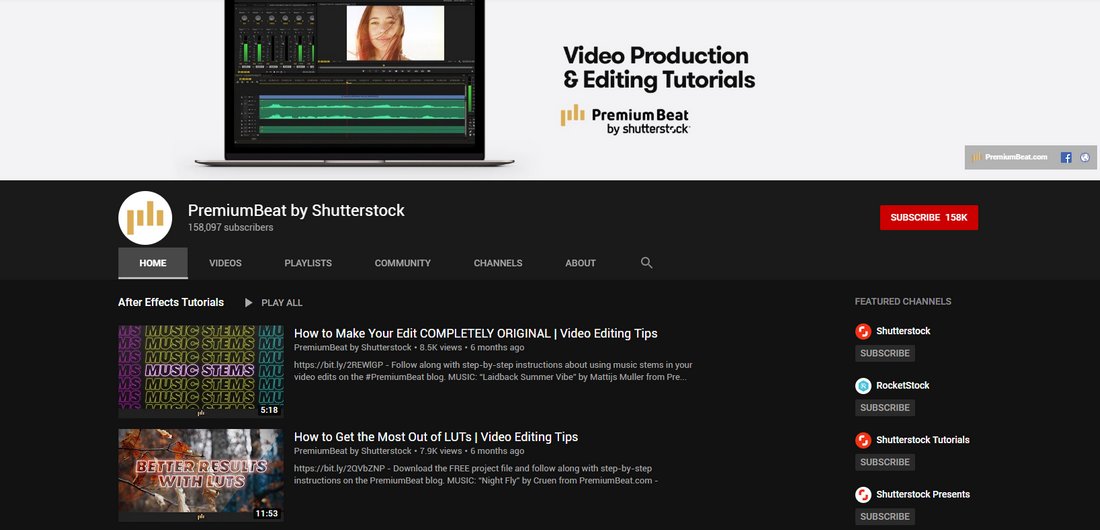 PremiumBeat is another site owned by Shutterstock that mainly provides royalty-free stock audio. The site also has its own YouTube channel where a team of filmmakers and experts cover useful tutorial videos.
PremiumBeat YouTube channel has many different video guides and tutorials as well as tips and tricks on how to use Premiere Pro and After Effects.
A few useful lessons to try: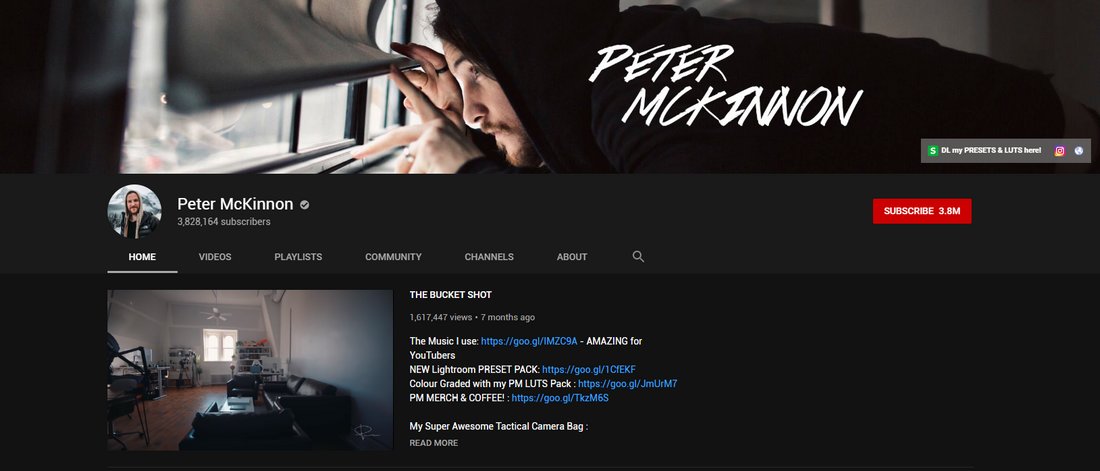 When it comes to filmmaking tutorials, Peter McKinnon is a popular name that comes up on YouTube. McKinnon is an expert who teaches photography and filmmaking. You'll also find his YouTube channel filled with tutorials and guides on the same topics.
His videos cover everything from optimizing Premiere Pro for the best user experience to color correction, effects, and much more.
A few useful lessons to try: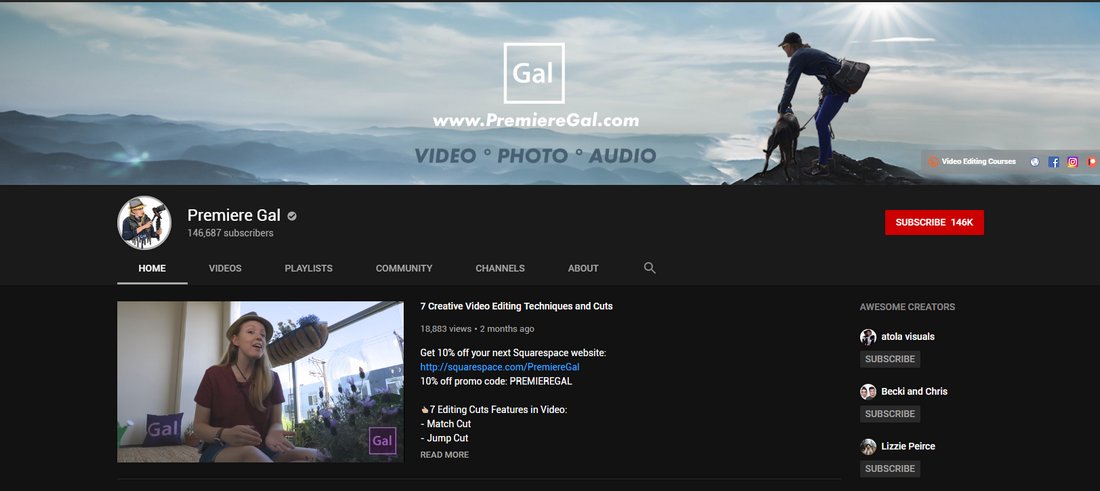 Premiere Gal is another useful YouTube channel every Premiere Pro beginner needs to follow. The channel is run by an expert filmmaker named Kelsey and she cover tutorials, tips, and guides on Premiere Pro.
Kelsey's videos are quite easy for beginners to comprehend and includes useful tricks you can use to supercharge your video editing workflow.
A few useful lessons to try: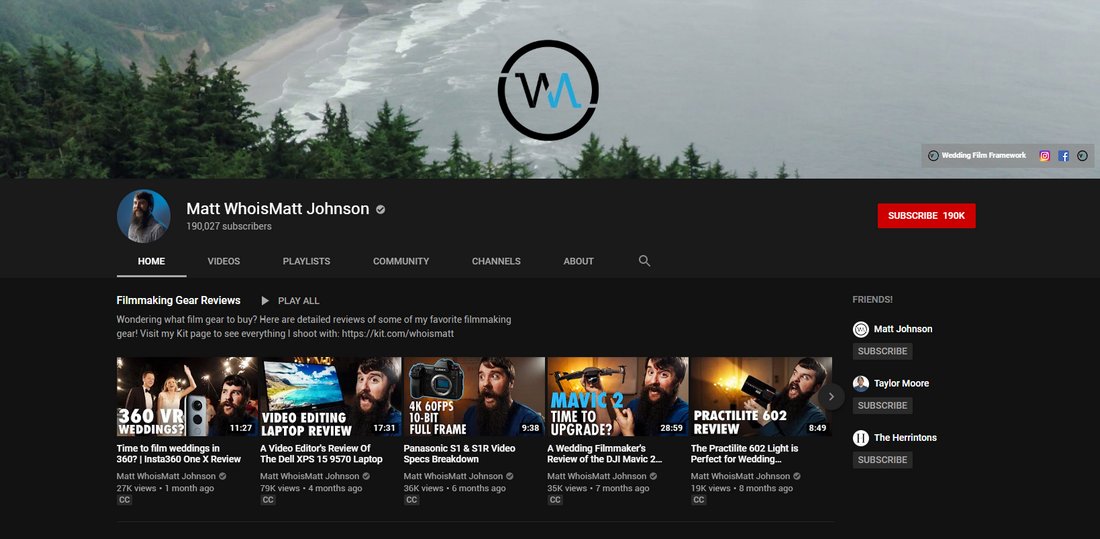 Matt Johnson is a professional wedding videographer who's been in the industry for a long time. In this YouTube channel, he shares his experience and cover topics related to filmmaking and Premiere Pro editing techniques.
If you're a video editor or a filmmaker who works with wedding videos and films, this channel is a must-follow. It also has lots of useful tutorials for other users too.
A few useful lessons to try: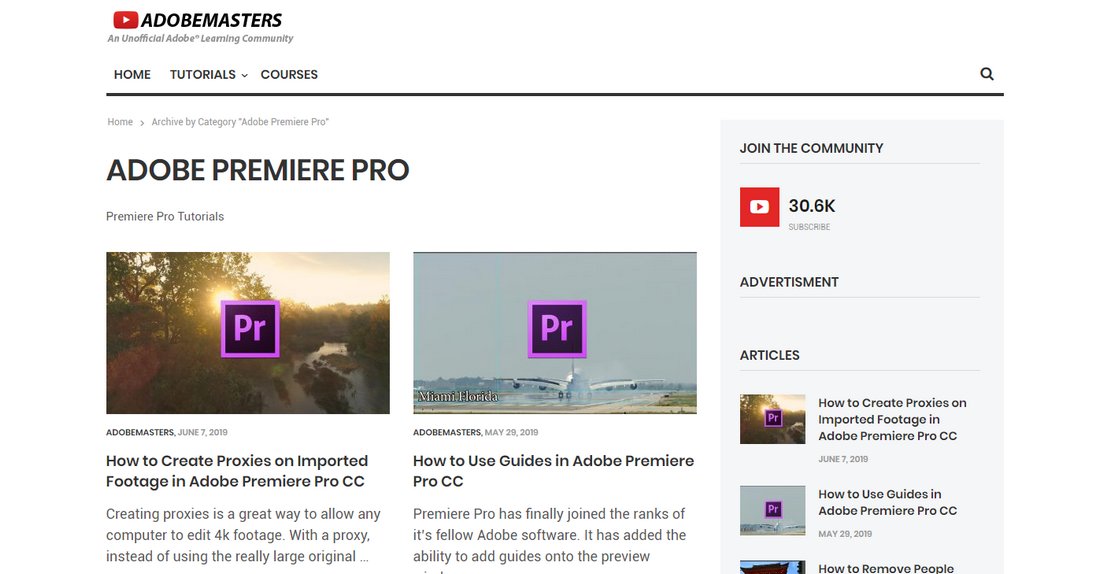 Adobe Masters is an unofficial community that shares useful resources, guides, and tutorials on how to use Adobe software. The site has a populated section for Premiere Pro covering all kinds of tutorials and hacks on making the most of the software.
Whether you're a YouTuber or a professional filmmaker, you'll find plenty of useful resources on this website to help make your learning process a smoother experience.
A few useful lessons to try:
Conclusion
Premiere Pro is an advanced software that comes packed with a lot of amazing features and tools. It might take you a while to learn everything and become a professional. As long as you keep practicing, you'll get there eventually.
In the meantime, you can check out our collection of best Premiere Pro templates to find inspiration for your own projects.