10+ Beautiful Letterpress Business Cards
Designing business cards can be tricky because it's always difficult to make one which stands out from the hundreds of others in circulation! Letterpress definitely brings a new dimension to business cards.
If you are looking to have a few printed, here's a range of catchy letterpress designs for inspiration.
The idea of adding depth and an embossed logo adds a completely new element, and could well be the best way to really make an impression.
Design a card that looks unique, feels high quality, and reflects well on your brand.
Download hundreds of stunning business card templates, resume templates, cover letters, and design assets with an Envato Elements membership. It starts at $16 per month, and gives you unlimited access to a growing library of over 2,000,000 design templates, themes, photos, graphics, and more.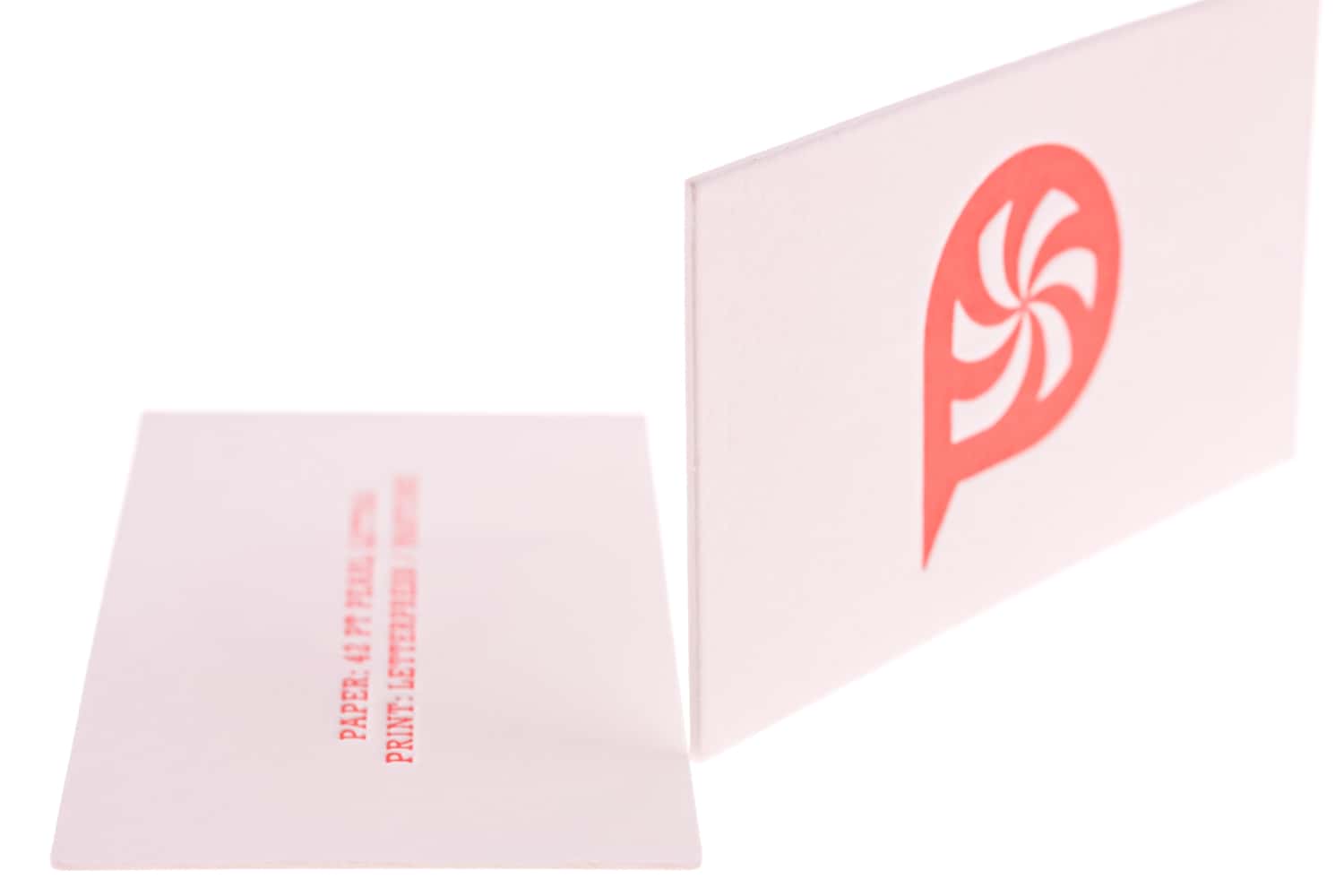 This business card is stylish, minimal, and really modern. It's printed on 42pt Crane Lettra (Fluorescent White), with 1/1 spot color PMS 178. It's a great example of Letterpress deboss printing.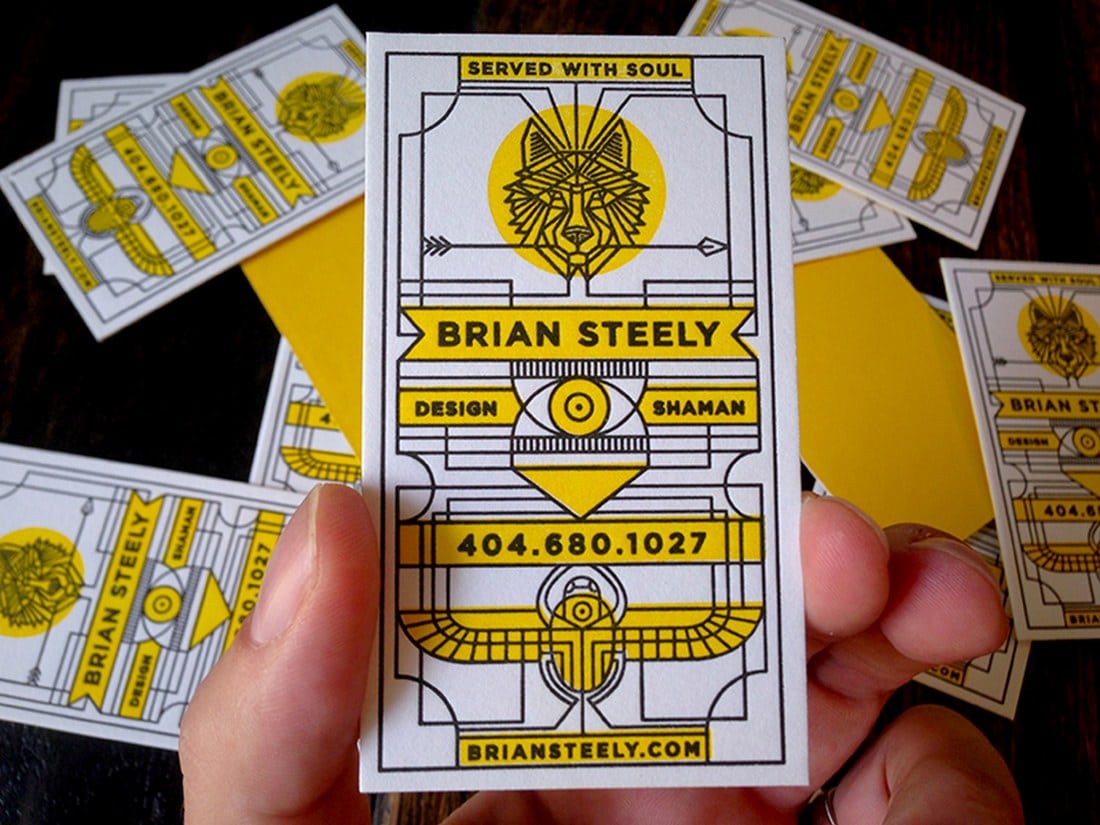 This beautiful letterpress business card is crafted for the designer Brain Pham and it's letterpress printed by Black Wolf Press. The Egyptian style design mixed with the letterpress feel certainly makes this card one of a kind.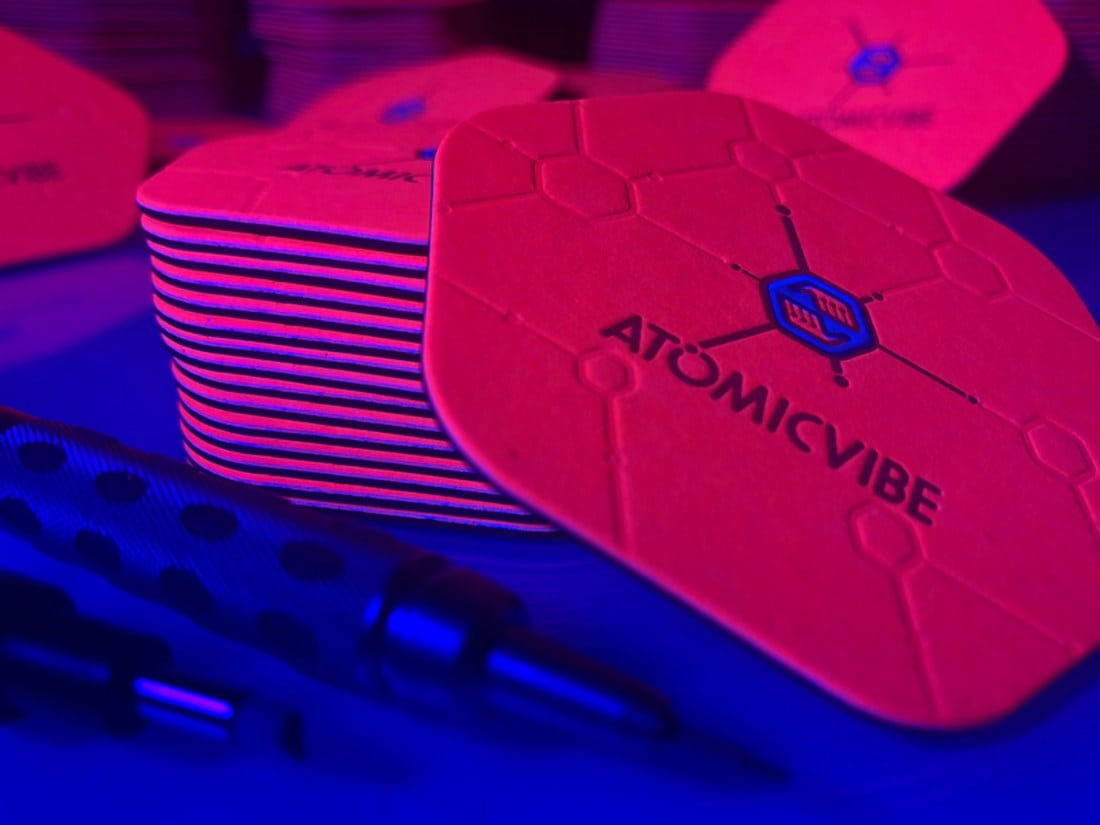 This is the redesigned business card for AtomicVibe. This uniquely shaped business card was letterpress printed by Mama's Sauce. It aims to represent the past and the future with a mix of science and technology.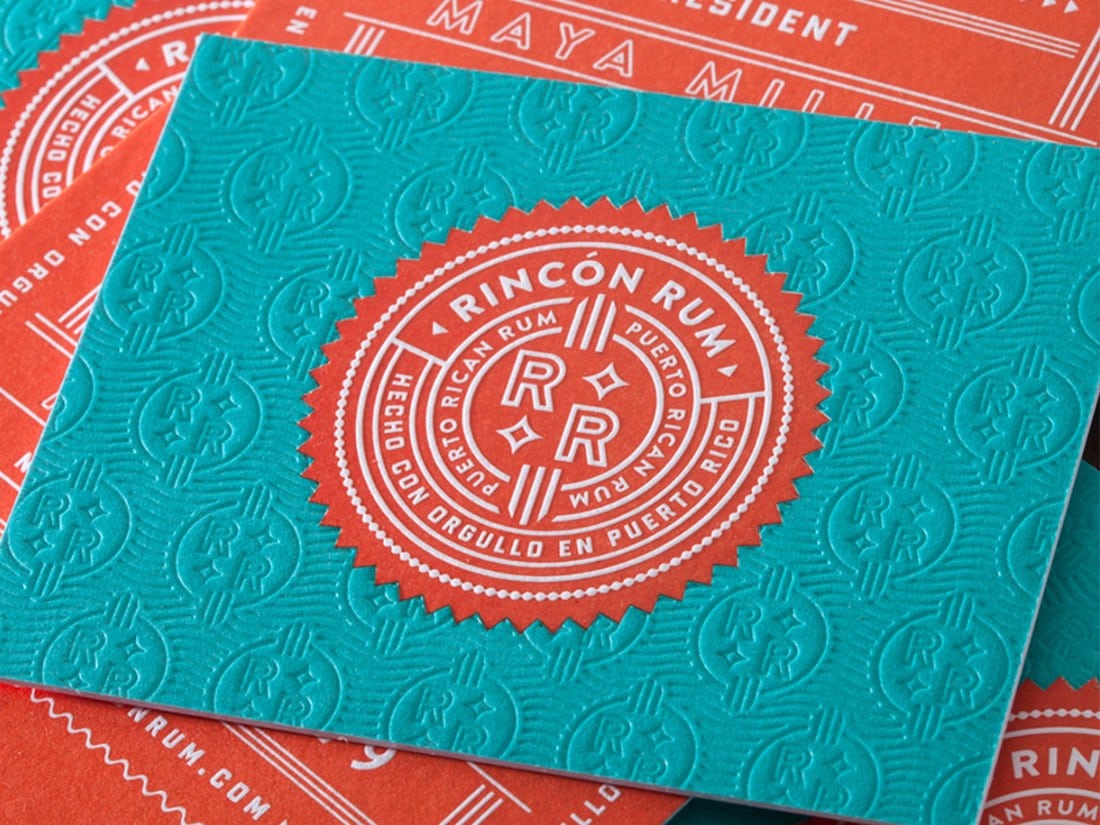 These retro-themed letterpress business cards were designed for a new Rum brand. They were letterpress printed by Clove St. Press.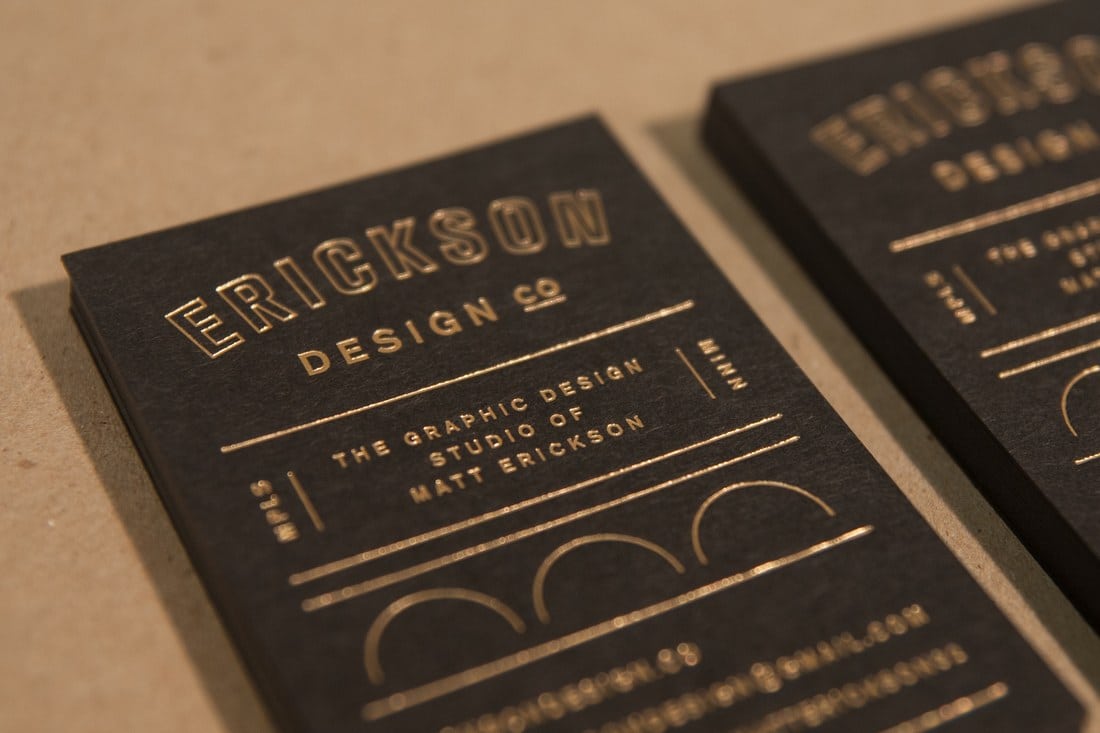 This business card comes with a classic letterpress design. It's been letterpress printed by Spark Letterpress in NE Minneapolis for Matt Erickson.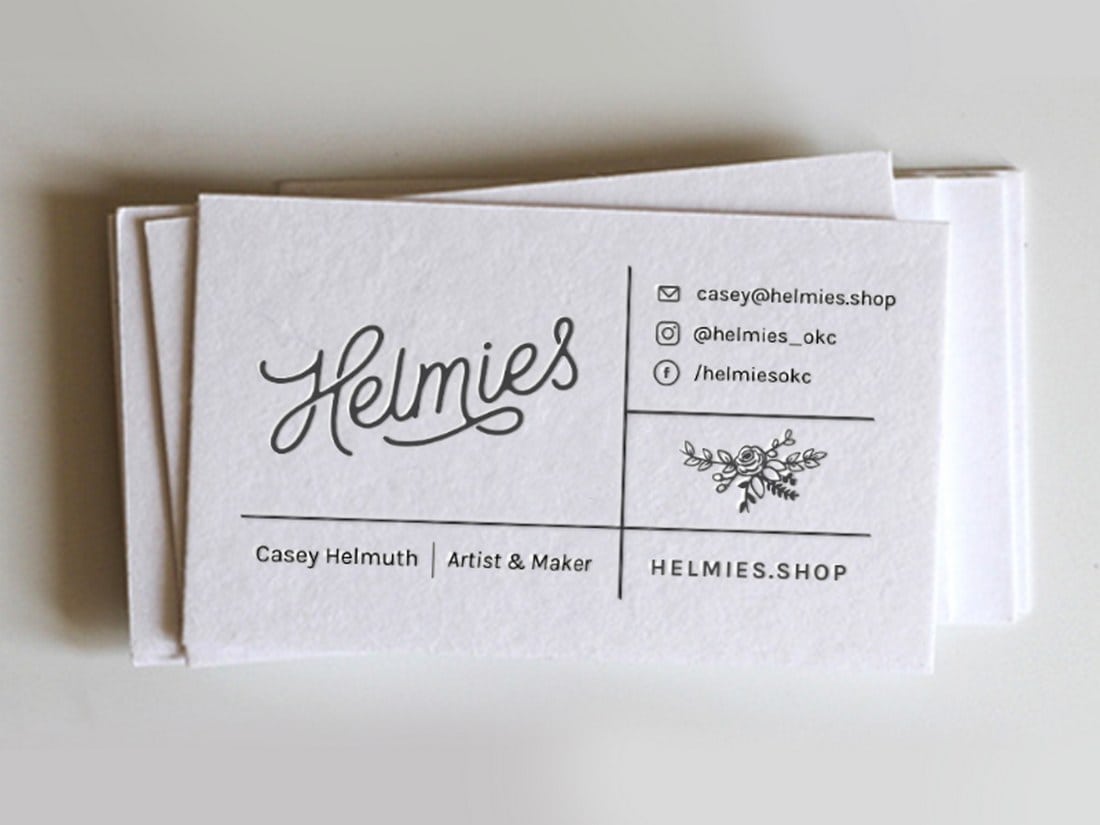 Designer Cara Bell crafted this beautiful letterpress business card as a gift for her sister who owns hand-crafted products business. What a thoughtful gift.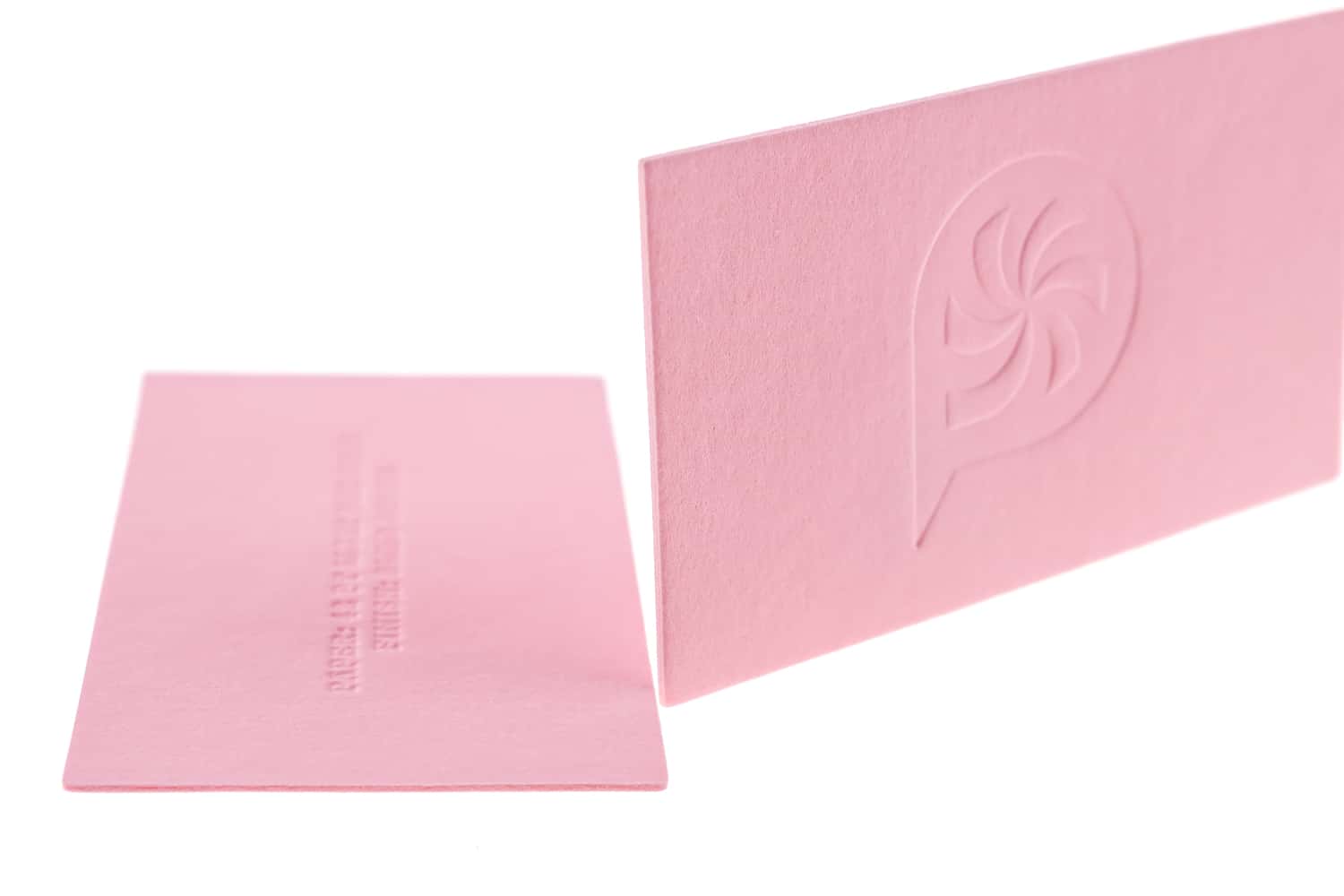 This is a super-slick blind deboss business card, pretty in pink, that relies solely on the letterpress technique to convey the logo and information. Printed on 42 pt Light Pink Gane (uncoated).
Jukebox offer a range of different letterpress business card ideas and designs, but this circular example really stands out from the crowd. What a unique combination of an individual size format, with subtle and stylish design.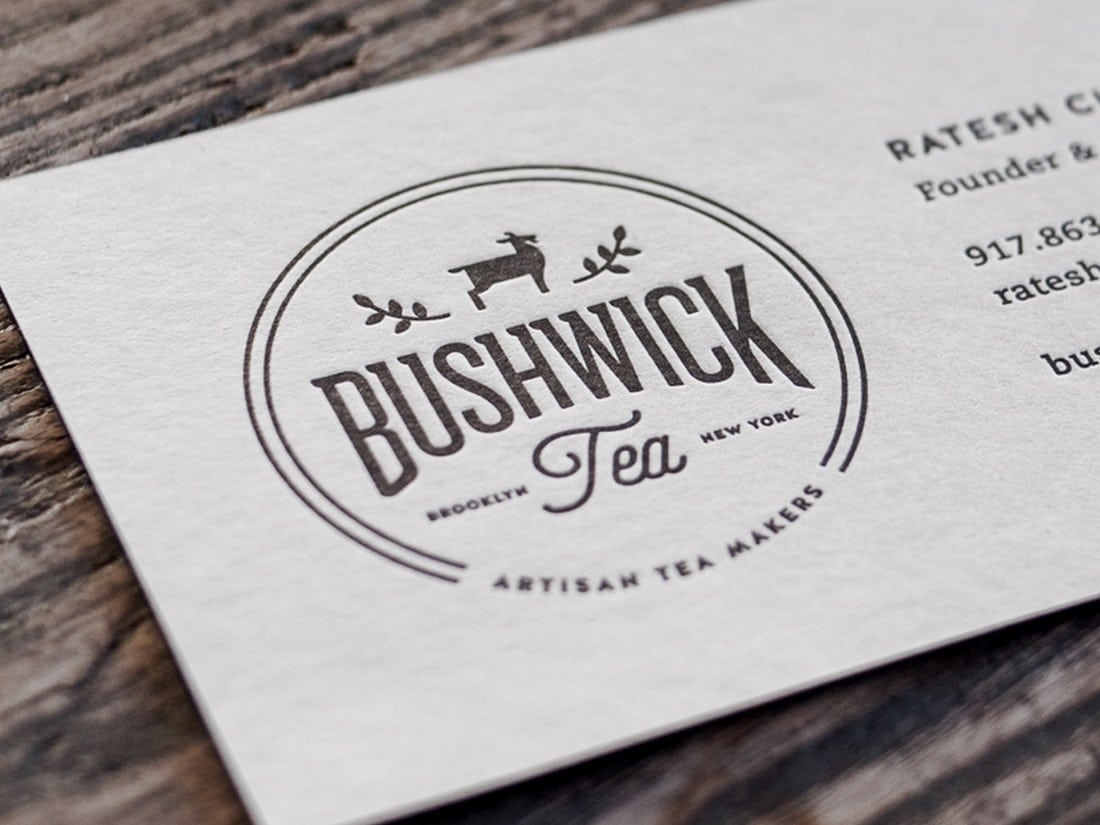 This creative letterpress business card was designed for Bushwick Tea in New York. The design features an elegant badge that makes it look more professional.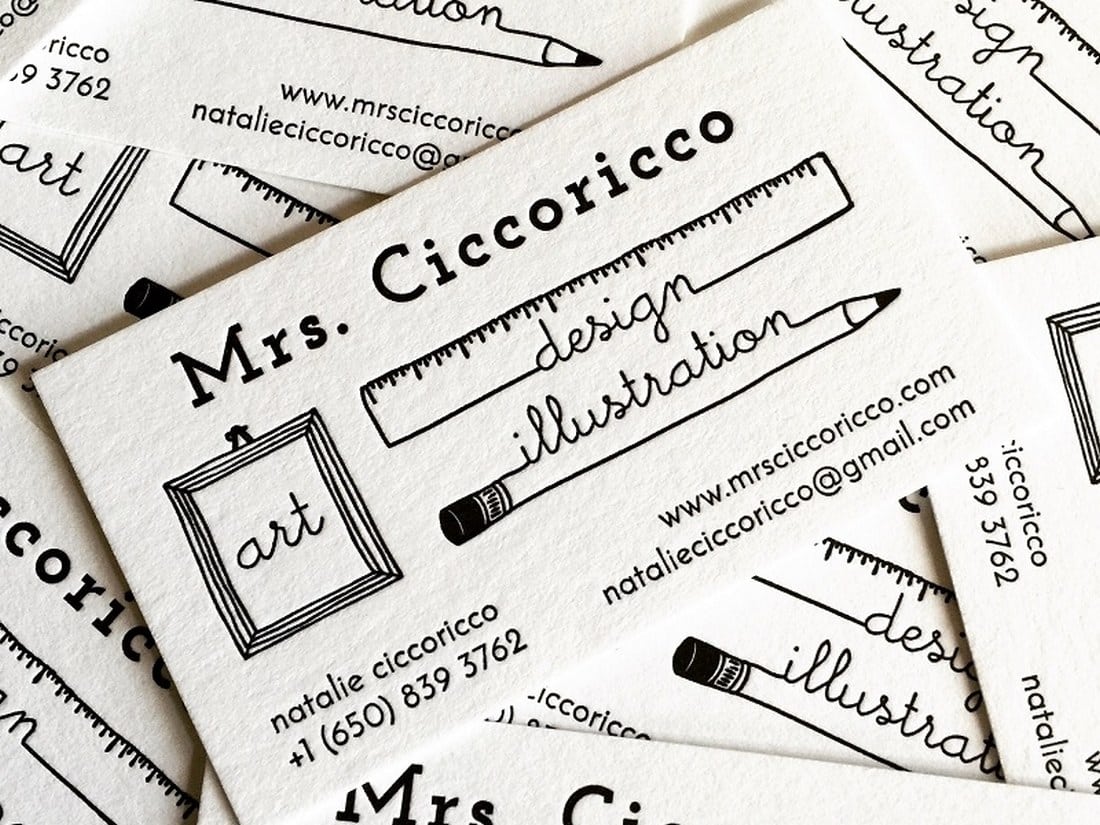 A very creative business card with a unique and a fun design. It was letterpress printed by The Mandate Press for Natalie Ciccoricco.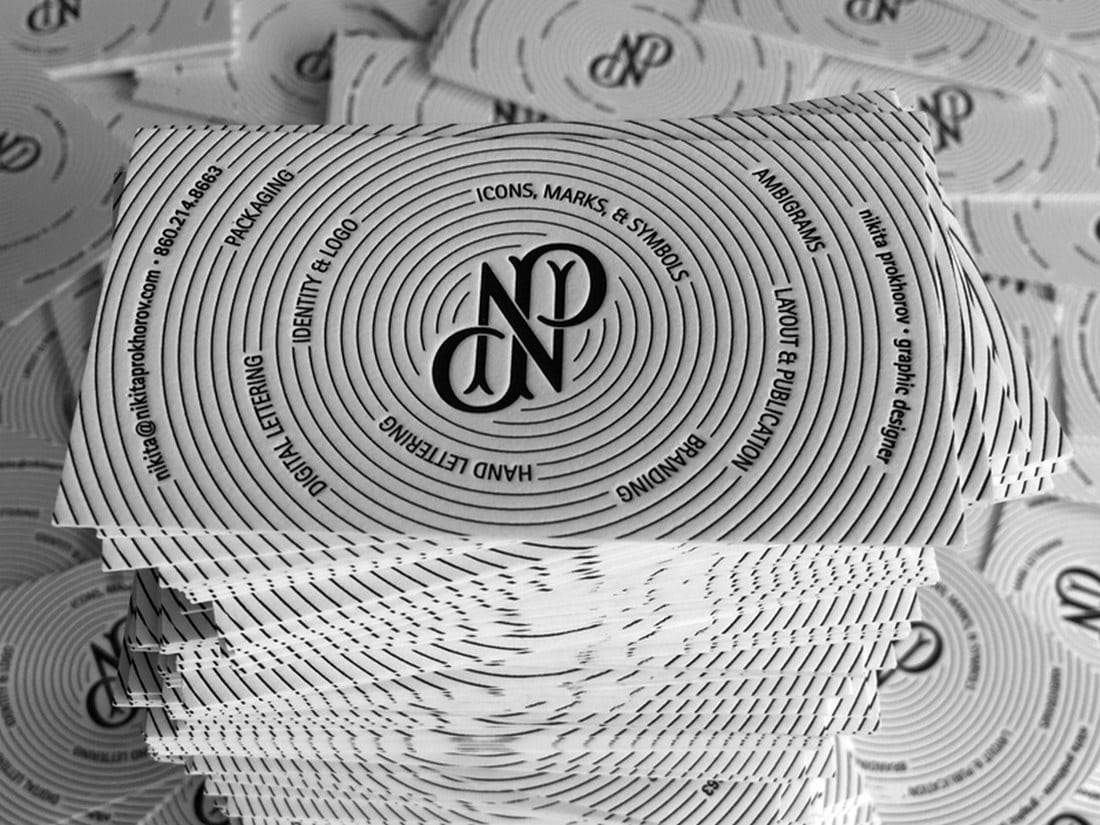 Another unique letterpress business card with an attractive design. The amount of detail included in this design is remarkable. The card was letterpress printed by Piggyback Letterpress in NYC.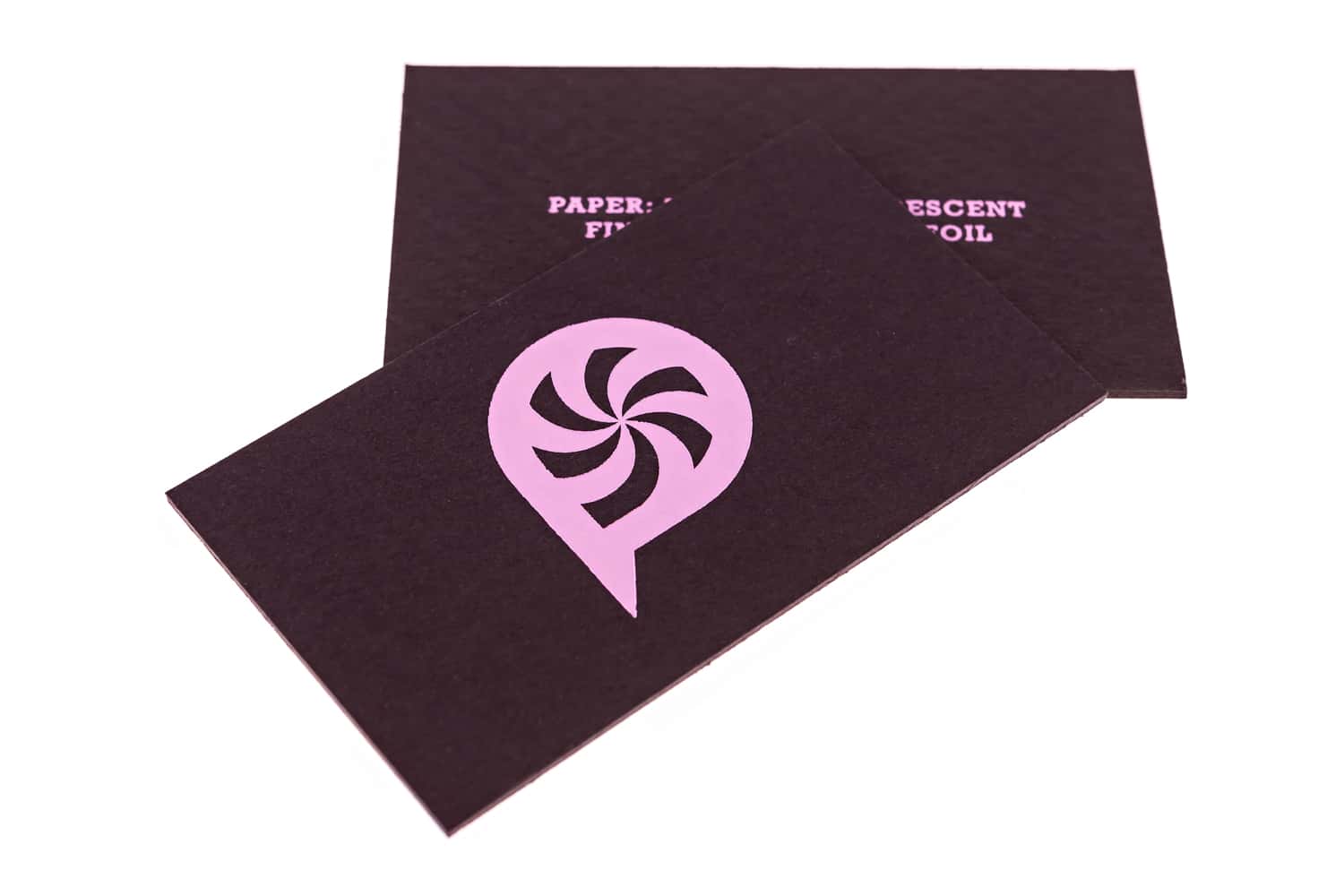 This dark black letterpress card is created by Print Peppermint. It's printed on 50 pt black museum board, with matte pigment foil on both sides.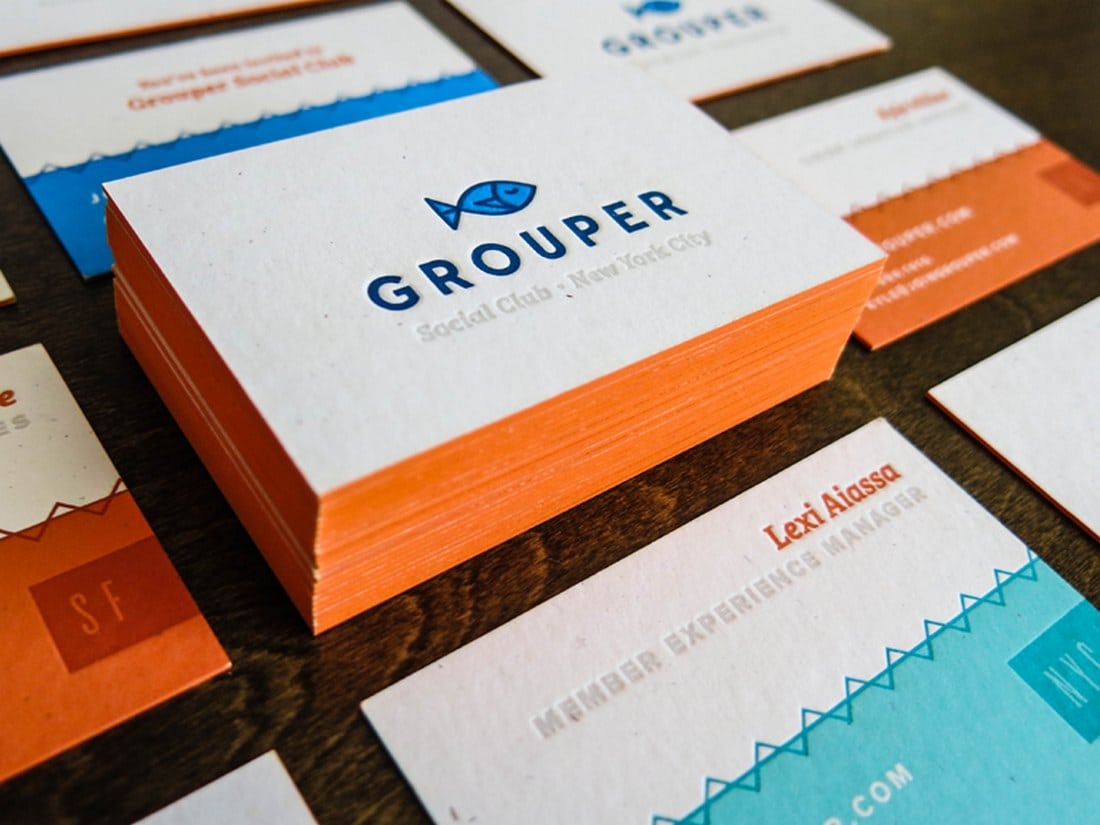 According to the designer, this colorful letterpress business card has been printed by Mama's Sauce press using duplexed Muscletone French Paper and it's been edge painted to match the panel color.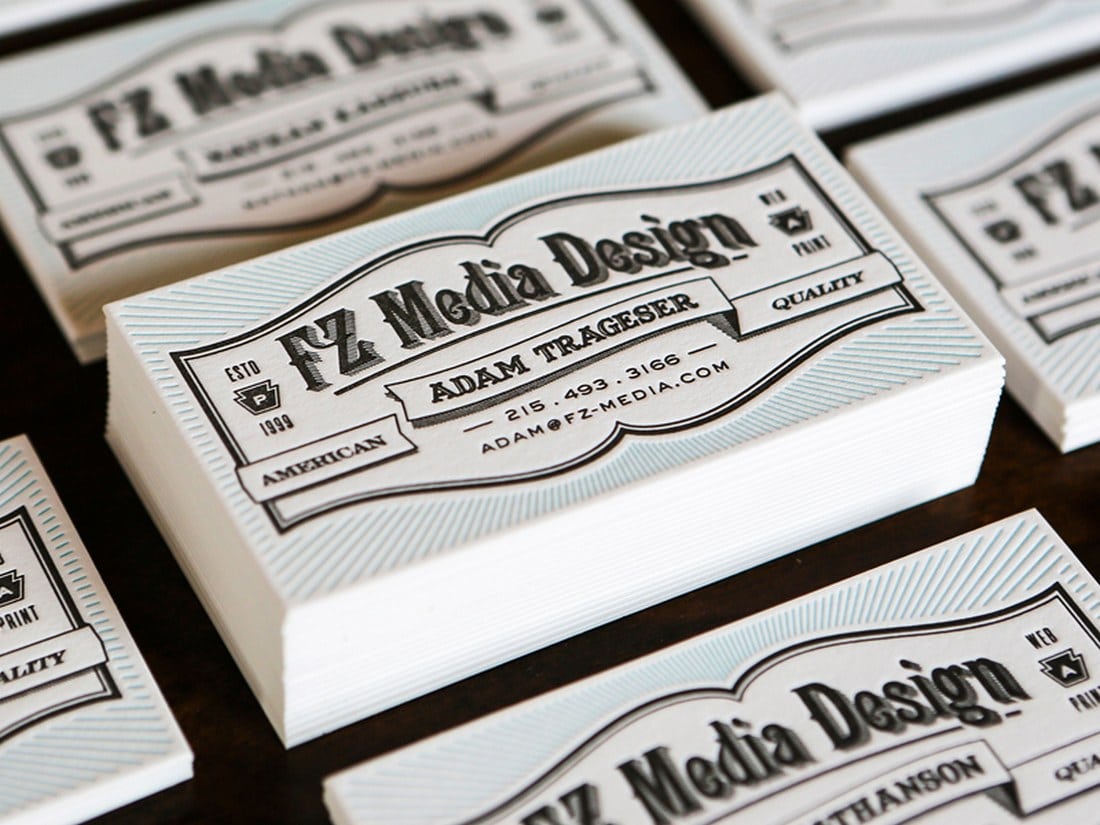 Designer Adam Trageser used a vintage design for this stylish letterpress business card to effectively grab the attention of his clients.