Wedding Monogram Logo Ideas, Tips & Advice
A classic wedding monogram is a design element that almost any couple can incorporate into their wedding design and stationery. From use in invitations and mailings to a shared post-nuptial monogram, creating a classy wedding logo or monogram element can be a great touch.
Here are a few tips to help you make your own wedding logo or monogram including templates, ideas, and graphics to help you get started fast.
Download thousands of wedding design assets, invitation templates, wedding websites, and photo effects. An Envato Elements membership costs $16 per month, and gives you access to everything you need to design a beautiful wedding!
Getting Started With Your Wedding Monogram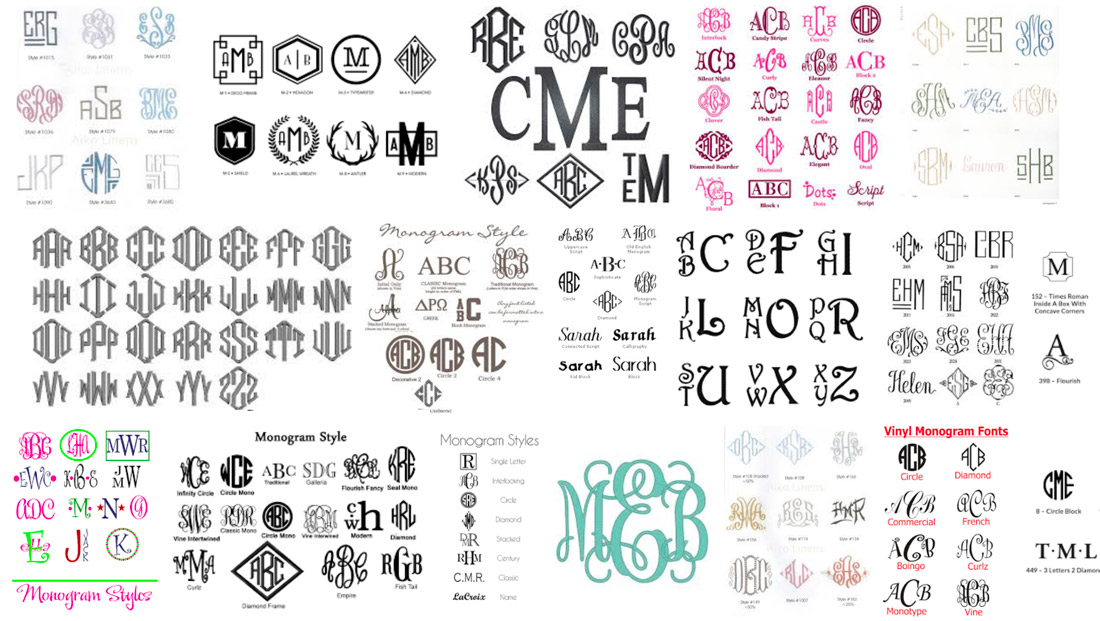 The first step in creating a wedding logo or monogram is to figure out what letters you plan to use. Couples often use a combination of first initials such as W and K for William and Kate, while others like to jump right to a joint initial (often for the last name) to create more of a logo style.
Next, think about your style. While many immediately think of an old-style or script character set for a monogram, that doesn't have to be the look you use. Monograms can take on a number of shapes and styles so that you have a character set that fits your personality.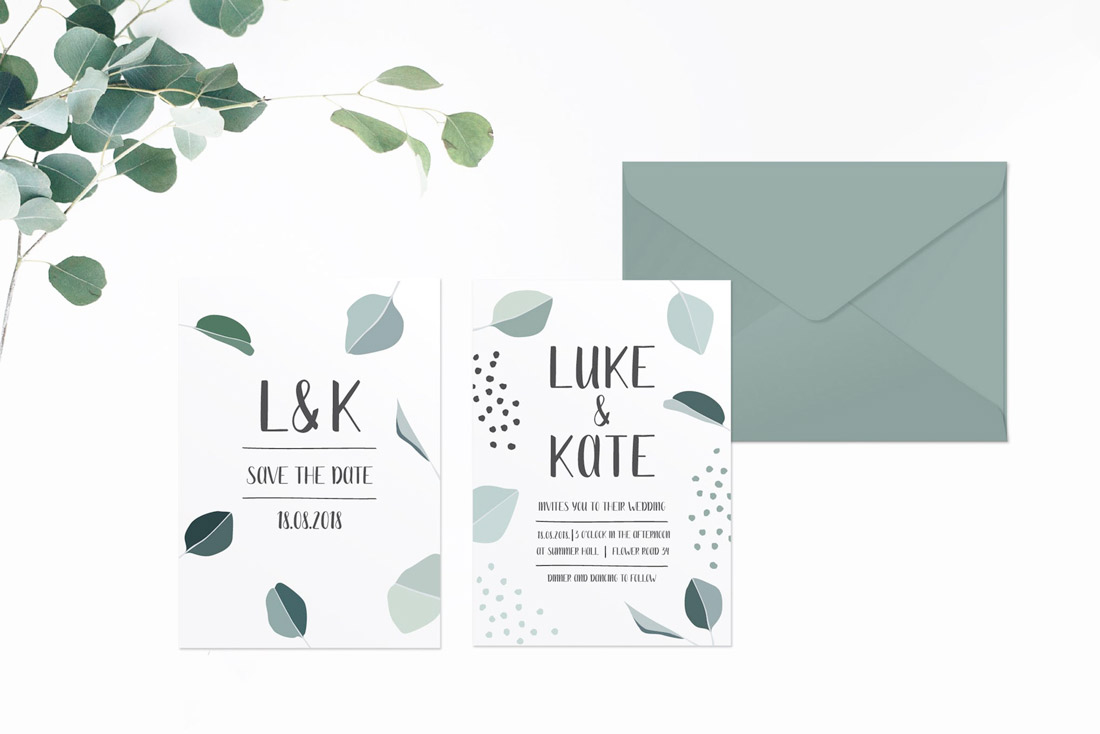 Do you want to use just letters or other adornment?
Do you like elaborate lettering such as calligraphy or something modern and simple?
Is your style traditional – side by side lettering – or more contemporary (stacked or mirrored lettering)?
Do you have a color scheme for your wedding that you want to incorporate into the design? Most couples like for the monogram to match the theme of the ceremony.
Finally, think about everywhere you'll want to use the monogram of logo design. Usage includes invitations, website design, as a cake topper, on place cards or signs and other wedding accessories as well. You want to create something that will work well at different sizes if you are planning multiple uses that will be easy to read and understand from large to small applications.
Wedding Monogram and Logo Shapes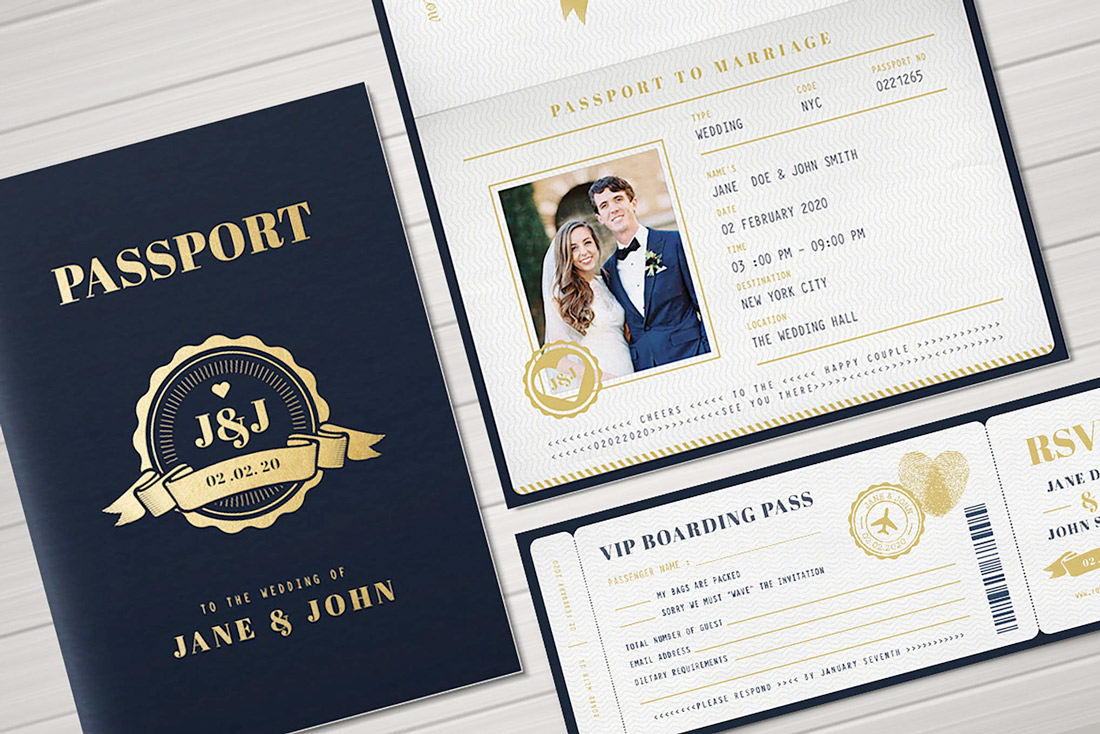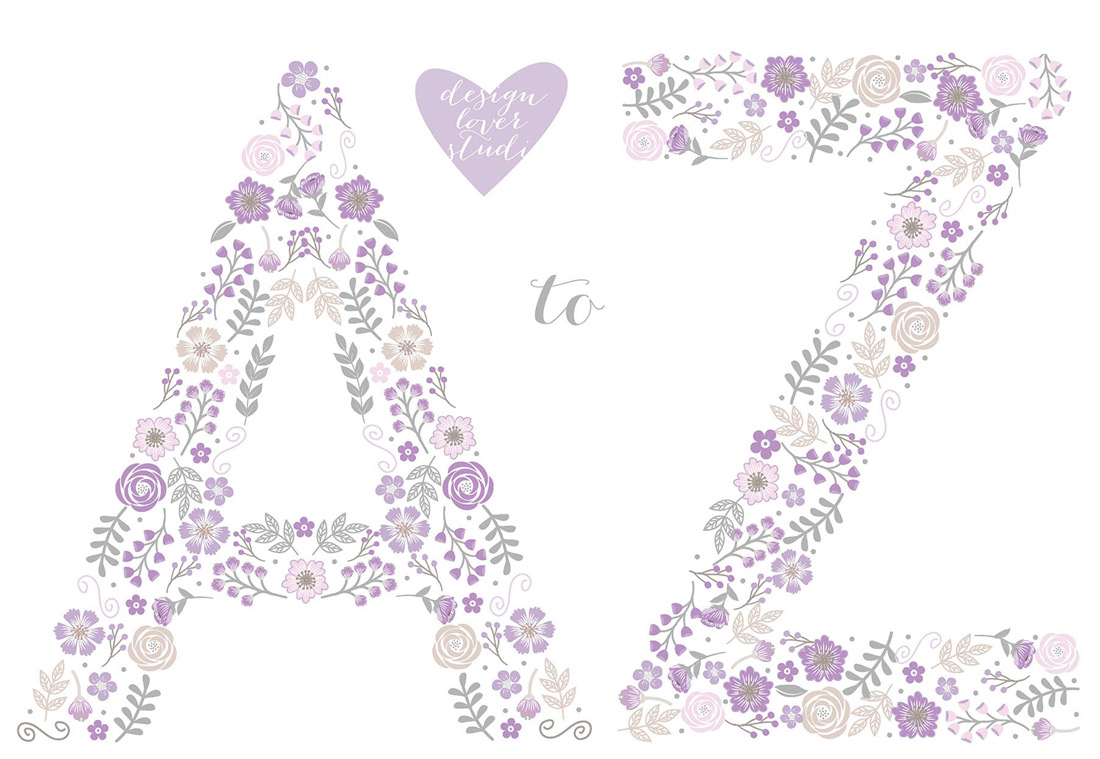 When it comes to monograms, there are so many options.
How many letters will you use?
Three letters (traditional style, with the last name largest as a middle character)
Two letters (more modern style)
Single letter (logo style)
Then you have to think about all the different ways you can place or stack lettering.
Interlocking with elaborate lettering with characters that touch (popular wedding choice)
Simple ornamentation with a graphic element such as a line or swash around letters (above and below or on the sides)
Seal-style with letters inside a round or square frame (popular for mailing)
Stacked with letters on top of each other (modern)
Super modern with a funky font or mirrored lettering
Casual with a simple handwriting style typeface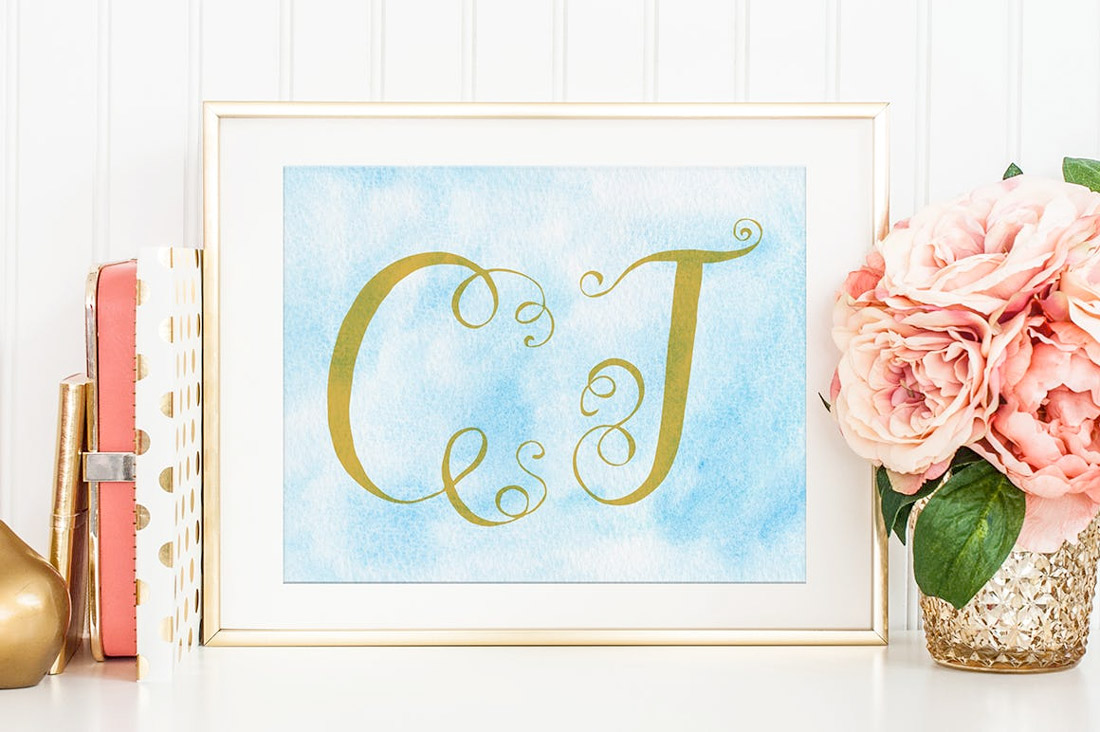 Not sure where to starts? Envato Elements has some great fonts to choose from that make amazing monograms. Try one of these:
Creating A Wedding Monogram Design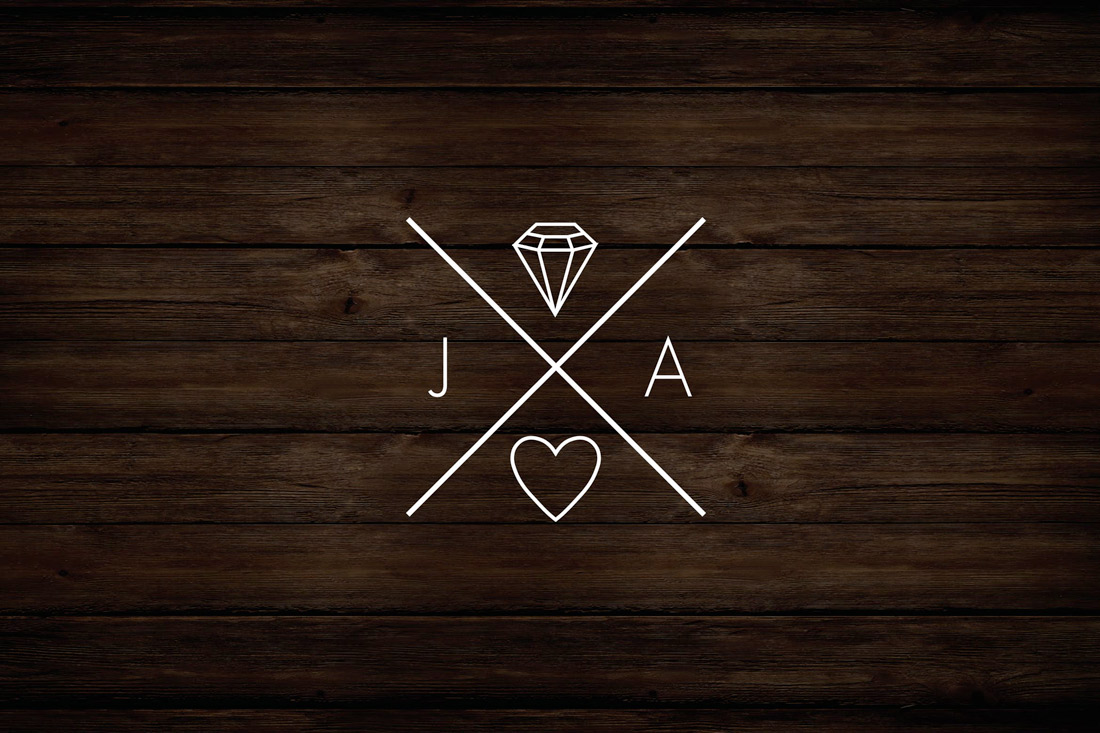 Once you have an idea of what letters and colors you plan to use and have a font choice in mind, you have to put it all together. That can be a little bit intimidating.
Just focus on your style to make the most of the monogram. Use fun characters such as an "&" or "+" or word "and" to tie the letters together. Or opt for the more simple, letter only style.
Think about where you plan to use the monogram or logo and create a shape that works for those applications. Most people prefer something more square or circular in nature because it is easy to use in multiple places (from mailing envelopes to cake toppers to social media).
When crafting the design itself you need to keep a few technical considerations in mind:
Craft your wedding monogram or logo in a high-resolution format. This is a distinct advantage of creating your own, rather than using a free online monogram maker. You want something you can use everywhere and it still look great.
If you opt for a color monogram, create a black only version as well. Not every place you use it will allow full color.
Think about stroke weights and usage. If you plan to cut out the monogram shape or etch it into something, avoid super thin lines. They can be fragile and difficult to work with.
Sometimes the best place to start is a monogram kit or template. Envato Elements has plenty of options, all in high resolution formats. (Plus you get an idea of what the monogram will look like before you start.) Try one of these options:
Tips to Make Your Wedding Logo Look Great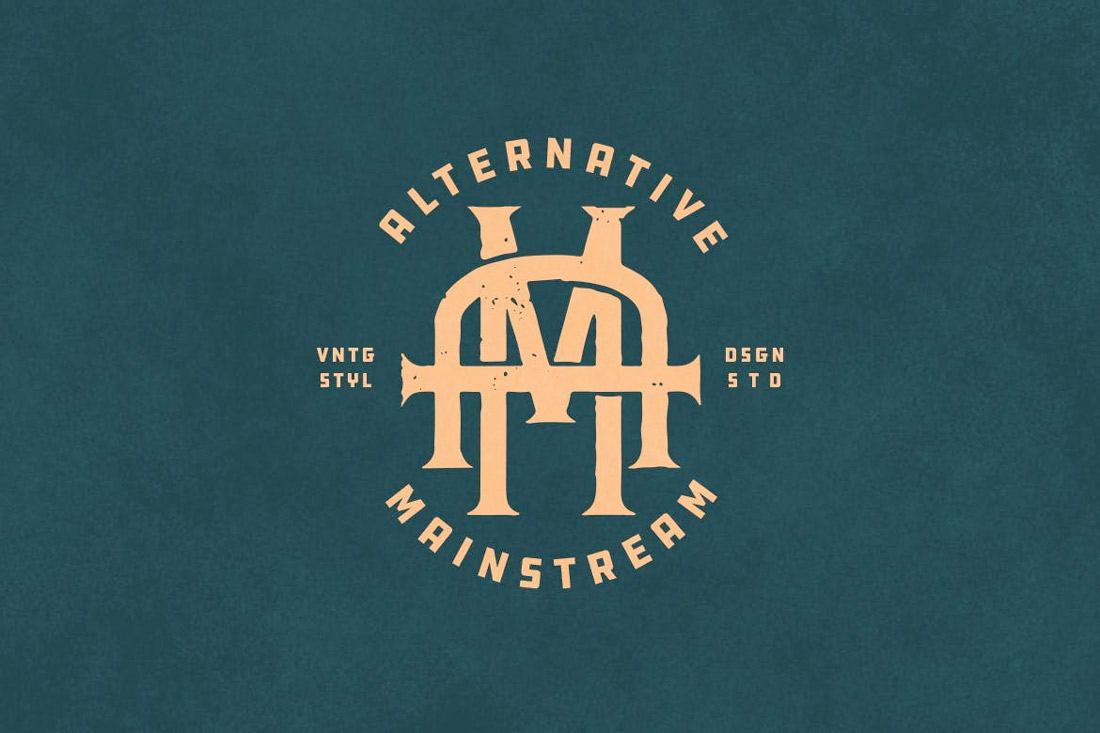 To make the most out of your wedding logo or monogram, you need to make design choices that match your personality as a couple. You should love your monogram design and want to use it everywhere. (This is a sign that you made the right choices.)
The key to this is picking the right typeface.
Sometimes it can be difficult for both people to pick a font that works for the couple. You each might have very different styles. But if you can find something you both like, it will feel more "you."
Browsing through templates can help you visualize different styles and figure out what works best for you. Whether you use a template to create the design or not, this exercise can be a great source of wedding design inspiration.
Conclusion
Now all that's left is to create your perfect wedding monogram. With so many choices out there, we know it can be somewhat overwhelming, but with a little guidance (such as the tips above), you can create something amazing that you'll want to show off.
Good luck… and congratulations!