15+ Free Sticker Mockup Templates
Stickers are a fun and versatile way to promote your business, raise awareness for a cause, or simply get your brand out there. It's not just little kids that are excited by the prospect of getting a sticker!
Regardless of what you'll be using them for, it's important to ensure that when your stickers have been produced, they look the part – and it can be tricky to do this before you receive them! That's why sticker mockups are such a brilliant idea – they show you exactly what your sticker design will look like in real-life settings before you've even sent them to be printed.
Creating a professional and realistic mockup can be time-consuming and fiddly, which is why we've hunted down a selection of both free and premium sticker mockup templates, available for you to download and customize with your design. Read on to find the perfect mockup template for your stickers!
Top Pick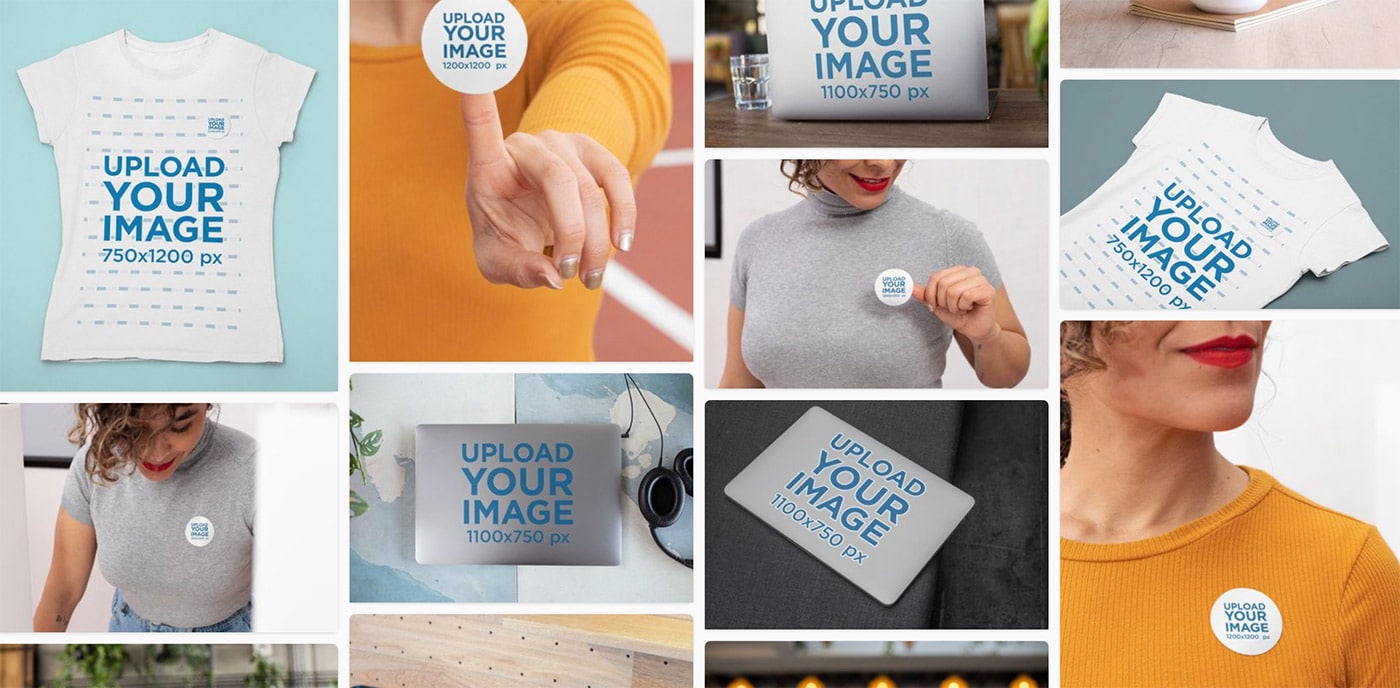 Why settle for one sticker mockup template when you have access to thousands of different kinds of mockups for just one price? Plus, you can edit all these mockup templates online, without ever needing to use Photoshop.
That's exactly what Placeit does. It lets you use high-quality mockups, edit them using its online editor, place your own designs, and download them quite easily. No need for Photoshop. And yes, it includes loads of sticker mockups too, on all sorts of products, in all sorts of settings. Think of it as a sticker mockup generator. But of course, it's more than that.
Happy that your impressive sticker mockup has already got positive feedback, and is ready to go? Now you can enter the production phase as quickly as possible. There are lots of options out there, but compared to other printing options, a third-party online service is a relatively affordable and convenient way to go.
With CustomSticker.com, stickers can be shipped for free and cost less than $0.6 for 100 pcs, or even less if ordered in larger quantities. You can upload your artwork and turn it into a wide range of products (stickers, buttons, and magnets) with ease.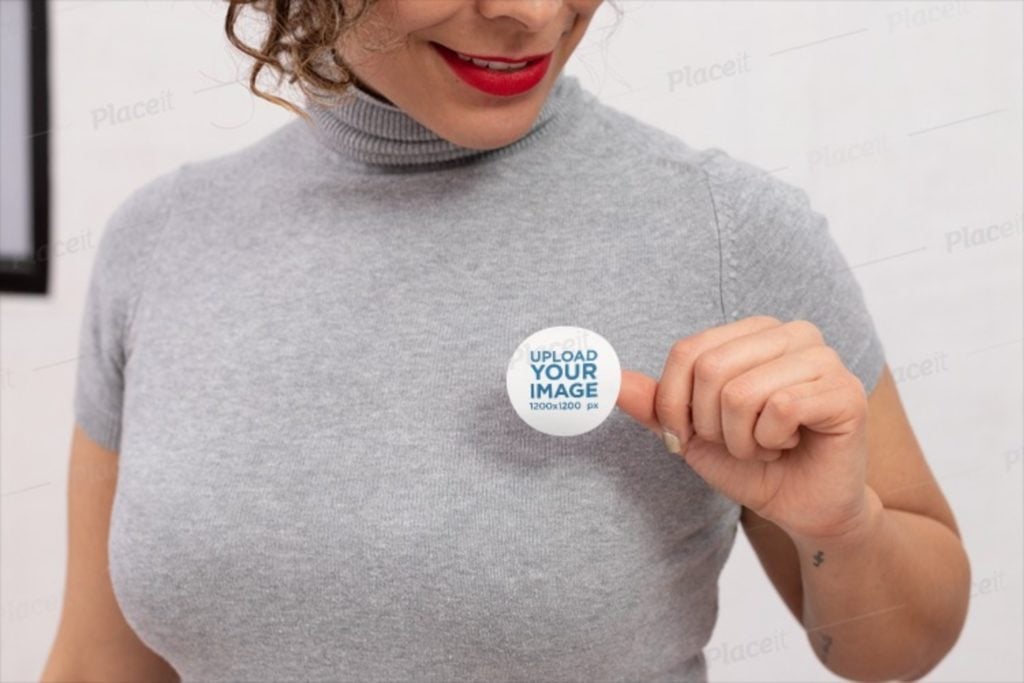 If you're creating stickers to be worn on someone's top, this is the perfect sticker mockup template for you. It features a round sticker being placed on a woman's top, and offers an authentic insight into how your sticker will look. The background color of the sticker can be changed, allowing it to fit your brand.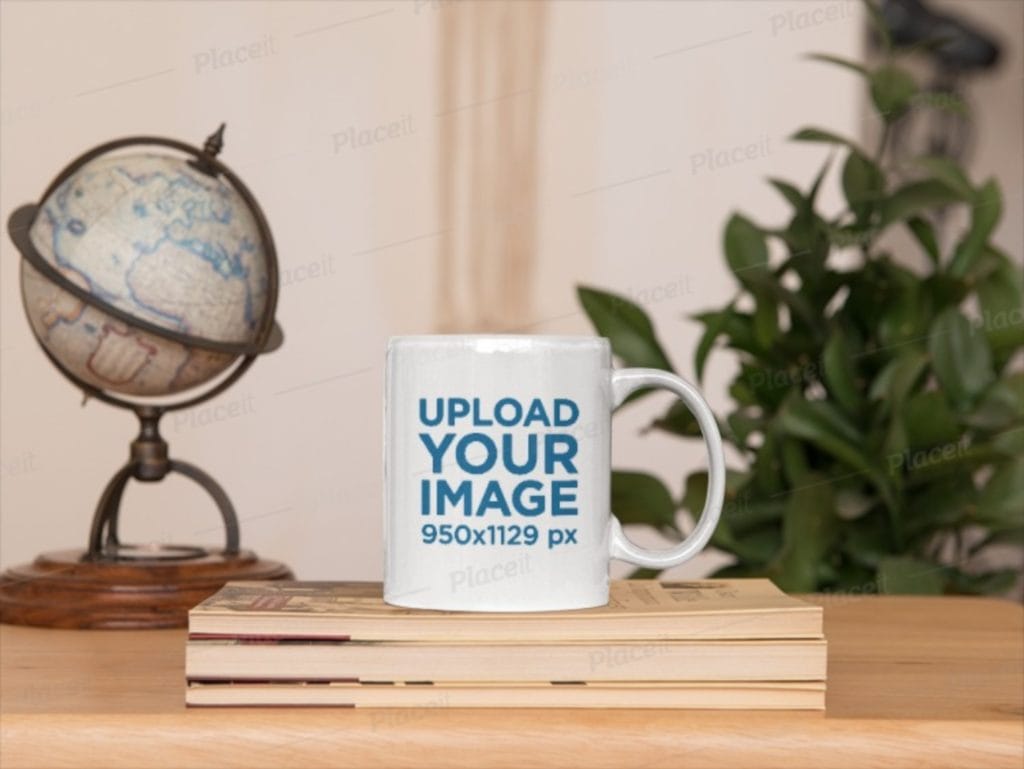 This sticker mockup templates is a free download from PlaceIt, featuring a coffee mug with your sticker on it! You can change the color of the mug, as well as the border of your sticker, and the curve of the mug gives you a super realistic expectation of how your sticker will look.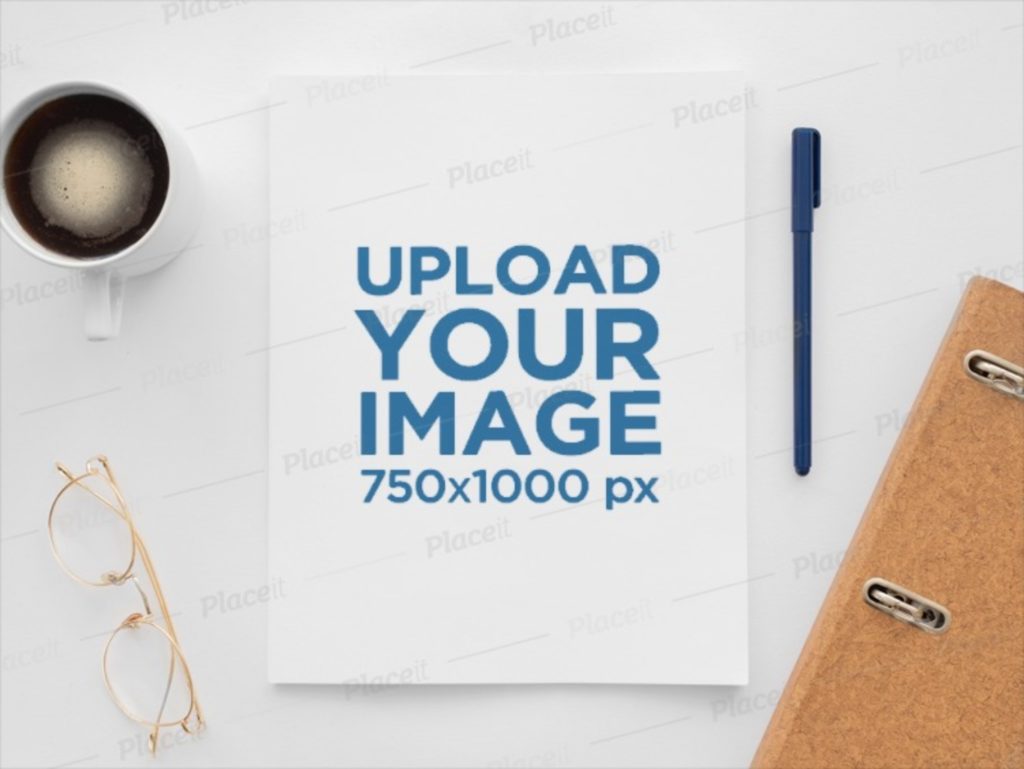 Next up, we have a desk layout featuring glasses, stationery, a black coffee, and a notebook proudly displaying your sticker. Again, both the notebook and border color can be customized, and this mockup template is available for free download right now.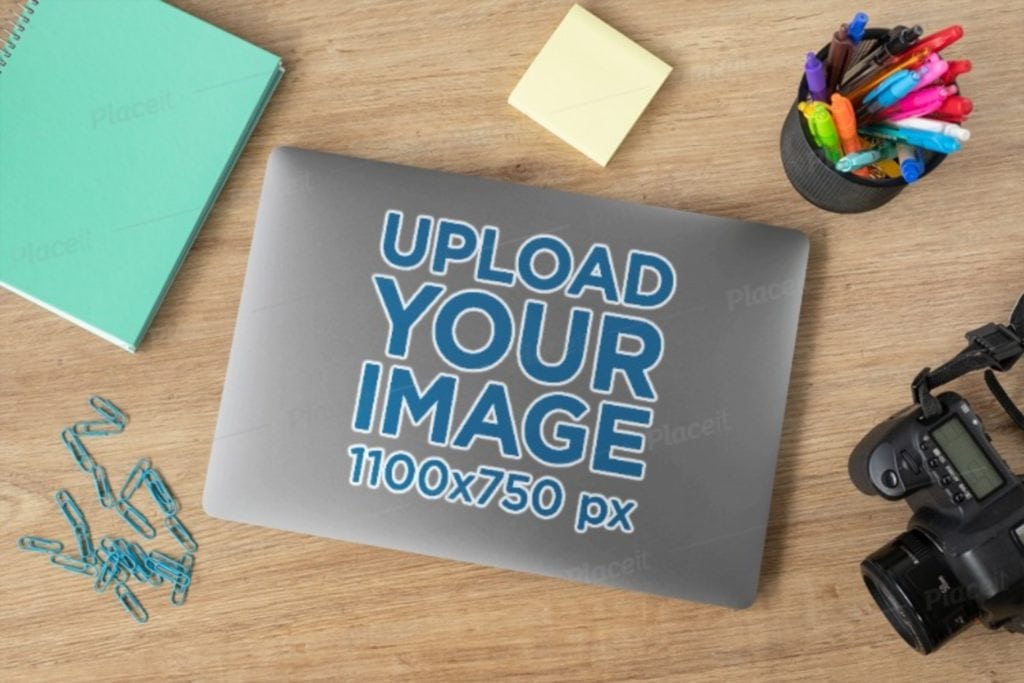 Stickers are a popular way to customize a laptop, so why not use this free sticker mockup template showing a range of stationery items surrounding a silver laptop with your sticker on it? It's particularly great for technology or IT related stickers, and is a professional and realistic way to see what your sticker will look like.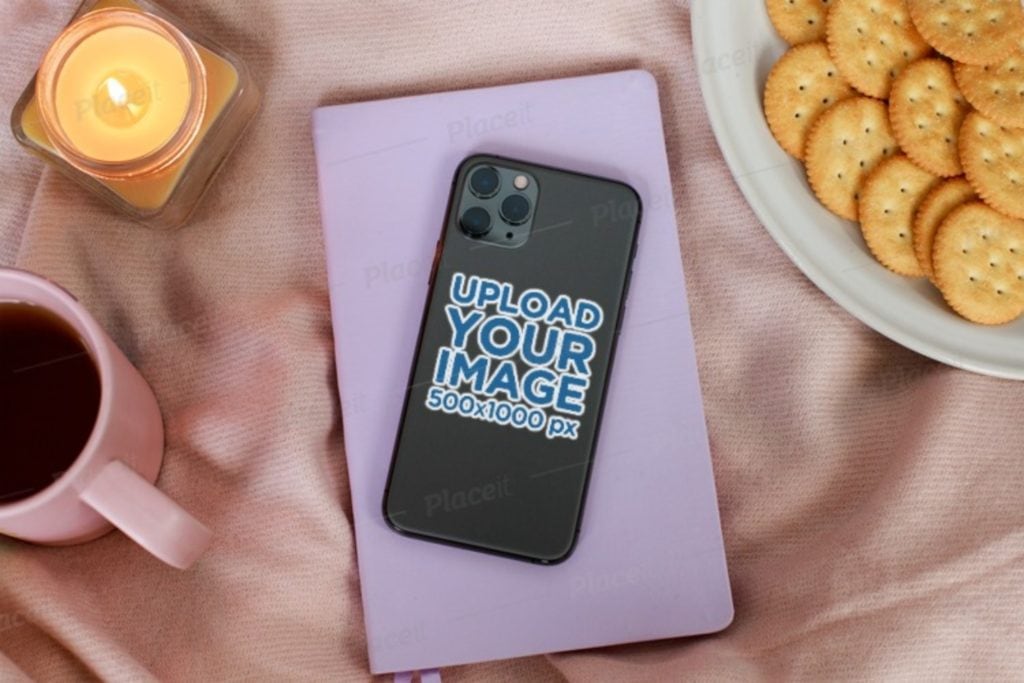 Another technology-themed option, our next sticker mockup template features your sticker on the back of an iPhone 11 pro, surrounded by a candle, a plate of crackers and a cup of tea. This option is ideal if your sticker is designed to appeal to a younger or more feminine audience.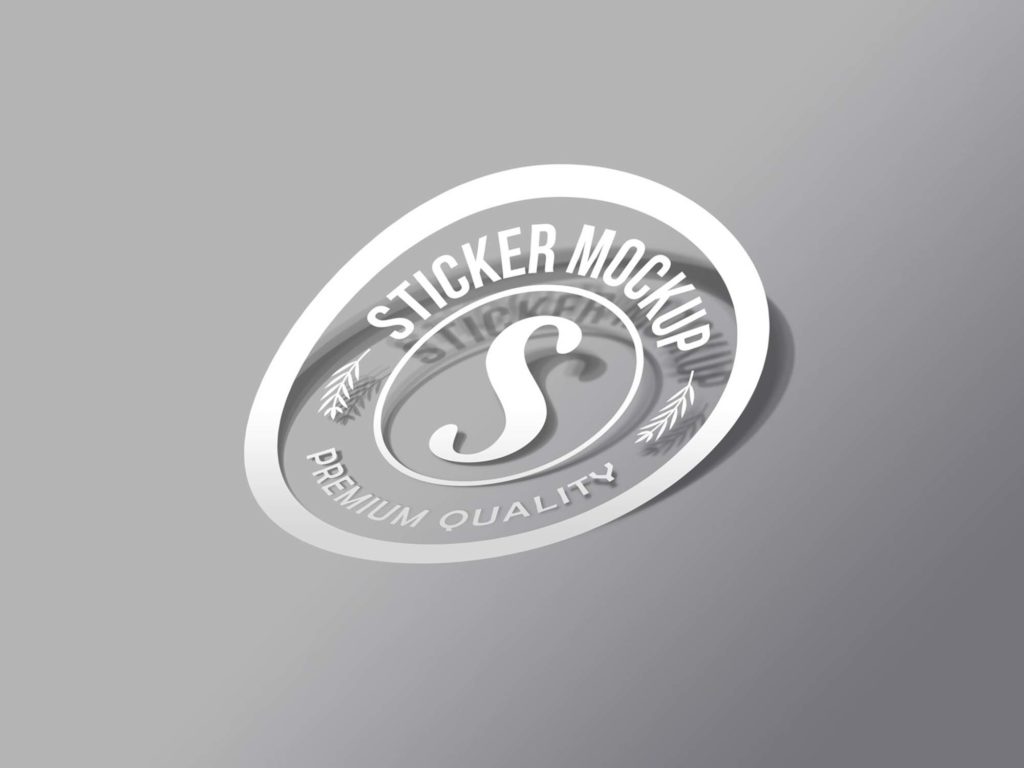 Our next sticker mockup template features a super high-quality rendition of a transparent sticker on a plain background, the color of which can be customized. The entire mockup is fully editable, giving you complete control over how your sticker ends up looking. And the best part – you can download it for free!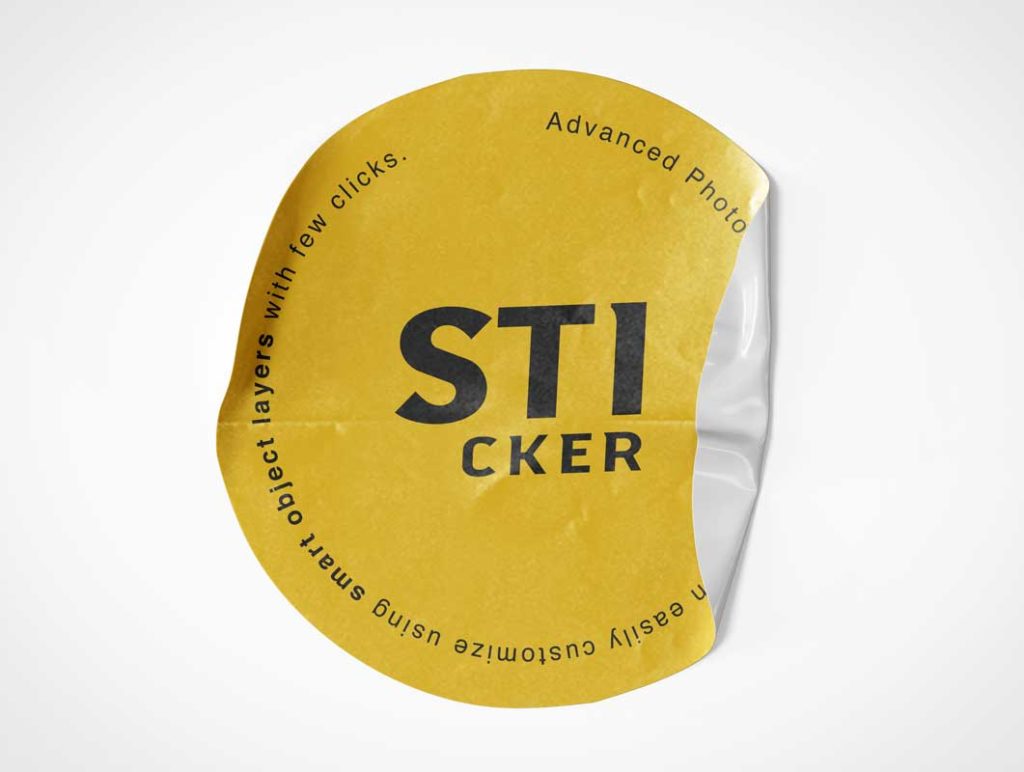 Here we have a simple sticker mockup template that will show you what your round sticker will look like after a bit of wear and tear! Both the background and the sticker backing can be edited, to complement your sticker design and fit with your color scheme.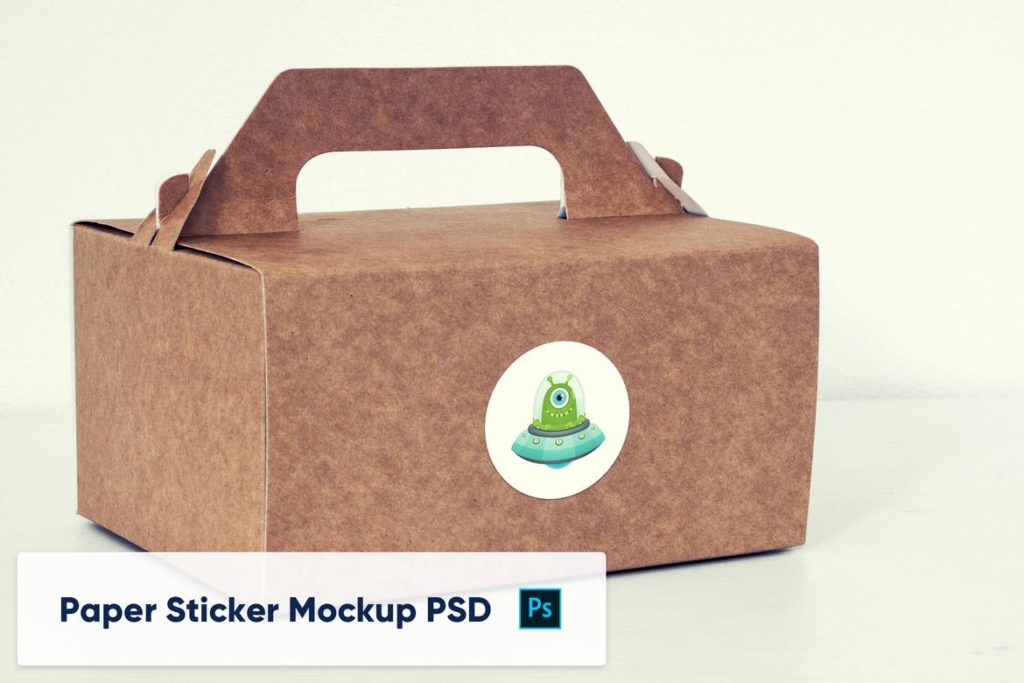 For a funky and authentic way to see what your sticker will look like on paper or cardboard, this premium sticker mockup from Envato Elements will give you a high resolution graphic with smart object functionality for easy editing.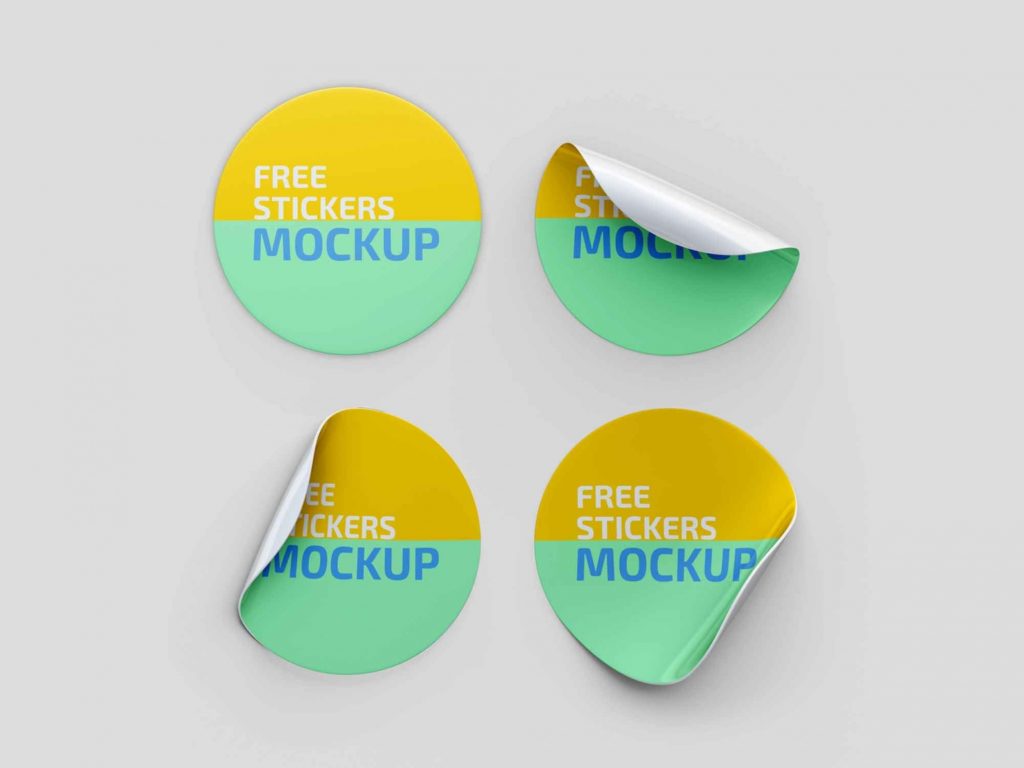 Our next sticker mockup template features a series of simple layouts displaying round sticker designs, including a sheet of fresh stickers as well as multiple pasted and partially peeling stickers on a plain background. Each mockup features a high-quality resolution and is fully editable using smart objects – plus, it's free to download.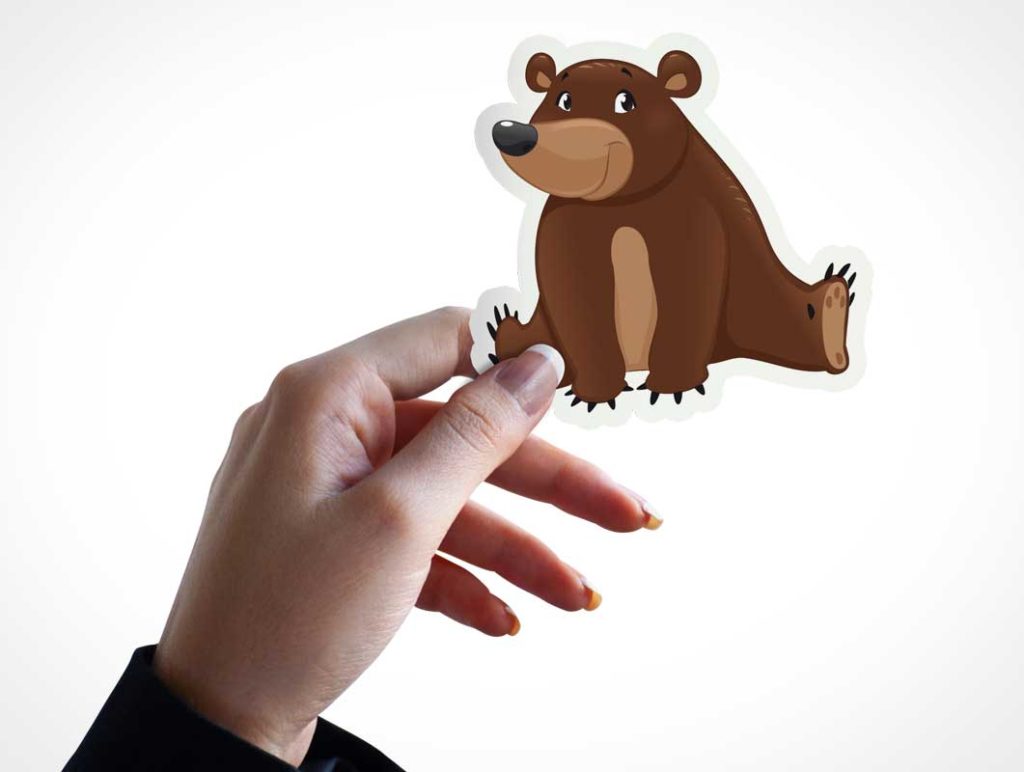 This three-dimensional look is provided by a free sticker mockup template depicting a woman holding up a sticker in the air, giving you a realistic view of your sticker as an object. You can also insert your own elements into the mockup if you want to!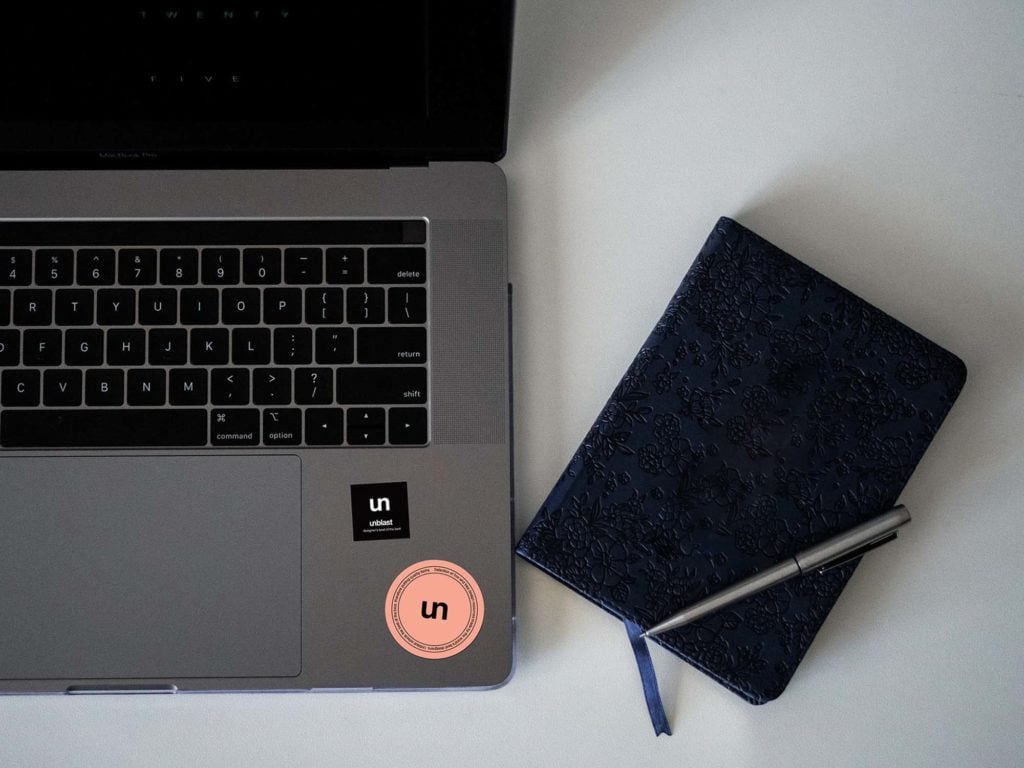 Here we have a more subtle option for displaying your sticker on a laptop – this time, on the surface next to the touchpad of a MacBook Pro. For a professional and clean aesthetic with a photorealistic finish, this free download is sure to be a winner.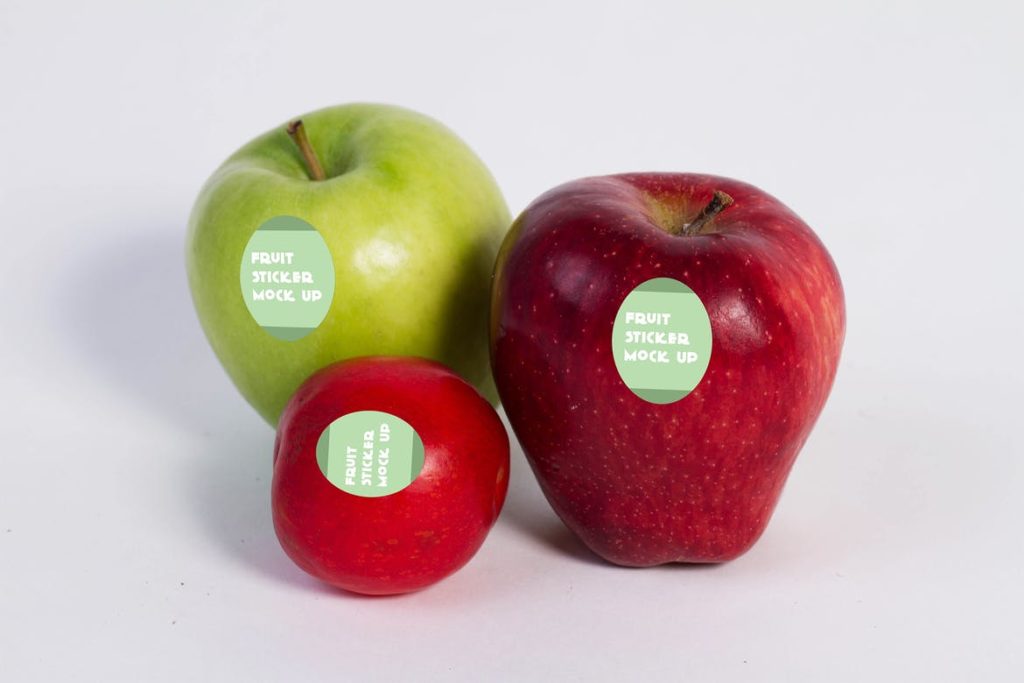 Ideal for tiny stickers, this sticker mockup template features a series of apples and other round fruits displaying your sticker! Every aspect of the two different templates included can be customized, from the color of the background to the placement of the fruit.
This clean and authentic sticker mockup template is available as a free download, and depicts both a round and a rectangular sticker on a textured background. A realistic use of shadows and light glare is applied to each sticker, giving you a true idea of how they'll look in real life.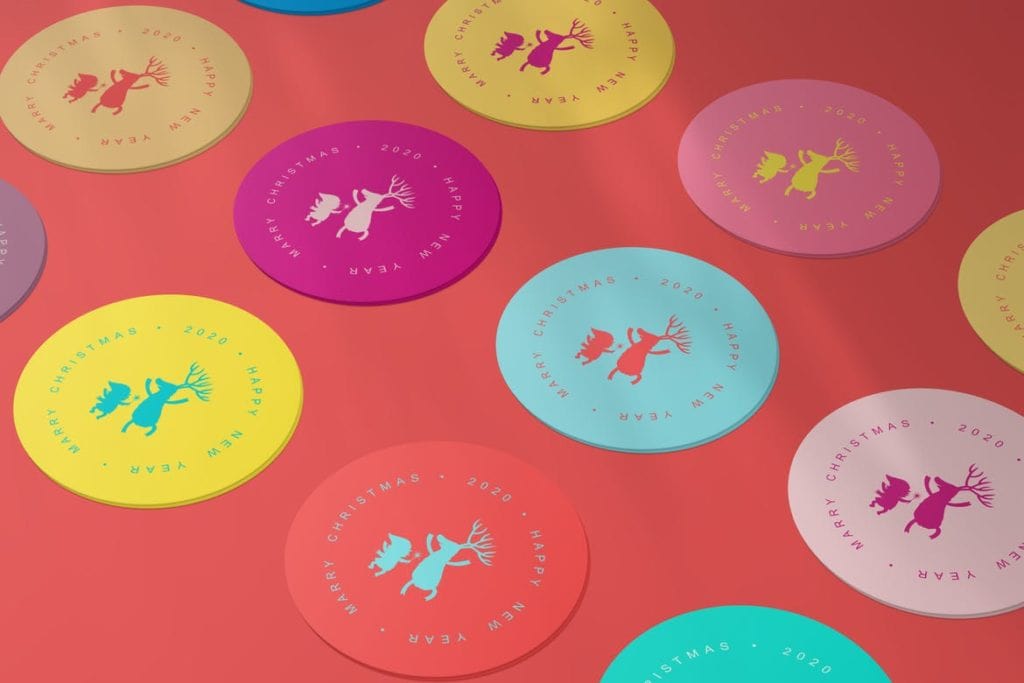 Another high-quality premium sticker mockup template from Envato Elements, this easy to use option features 10 different layouts displaying a series of round stickers, and includes a range of advanced customization settings including shadows, light, colors and graphics.
And with that, you have a list of versatile and easy to use sticker mockup templates, featuring a range of aesthetics and settings. No matter whether you're looking for a free download or are willing to pay for a premium set of graphics, there's sure to be a perfect mockup for your sticker design here.