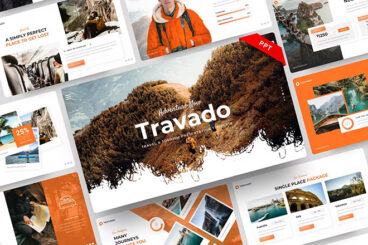 Colorful landscapes, mesmerizing views of nature, and the richness of different lands are just a small part of what you can imagine when we touch on the theme of travel PowerPoint templates. These examples are a great way to quickly and easily create a travel-related presentation.
Whether you're showcasing your own travel photos, creating a presentation for a particular hotel, or making plans for a trip, loads of these travel PPT templates will fit the bill.
These travel PowerPoint templates are really helpful for travel agencies, for introducing new hotels and places for vacation, for teachers in schools and universities, for working on international projects, and so on.