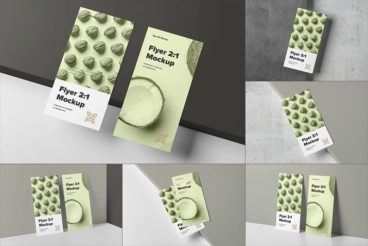 Flyers are a classic marketing and advertising tool that allow you to promote your products and services to a huge audience, and raise awareness of your business or brand. But what looks good on the screen when you're designing it may not translate perfectly into paper, so it's a good idea to use a flyer mockup to ensure that your design has the desired effect.
Creating mockups from scratch is time-consuming and requires both time and expertise, so why not save yourself the time and effort and use one of the many flyer mockup templates available online?
We've even saved you all of the hard work, and rounded up some of the best free and premium mockup templates that are available for instant download, meaning you can be customizing your very own mockup in a matter of minutes.
Let's take a look at some of the best flyer mockup templates that we've found.