What is Simbla?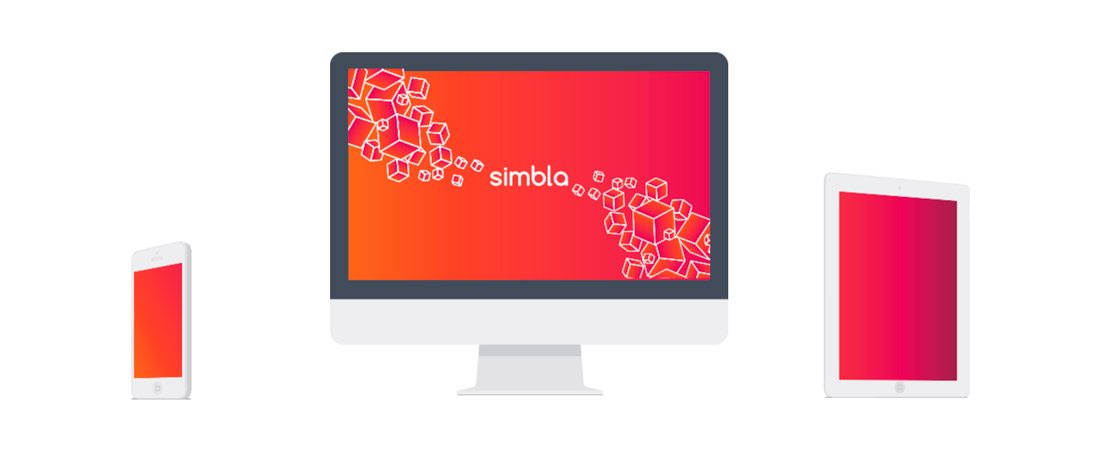 Simbla started based on a need for simple tools to help all people create websites. The company has been around since 2013 and provides a smart and easy website building solution for all kinds of businesses, and is particularly useful for new or small businesses.
The Simbla team has more than 15 years of experience working on web-based platforms and tools and Simbla is no exception. The builder is designed for all device types – it's fully responsive – so that you can get your message to everyone regardless of device type.
And the best part is that you don't have to know a single line of code to make it work. The builder is drag and drop based so all you have to do is find a template you like and start designing.
Key Features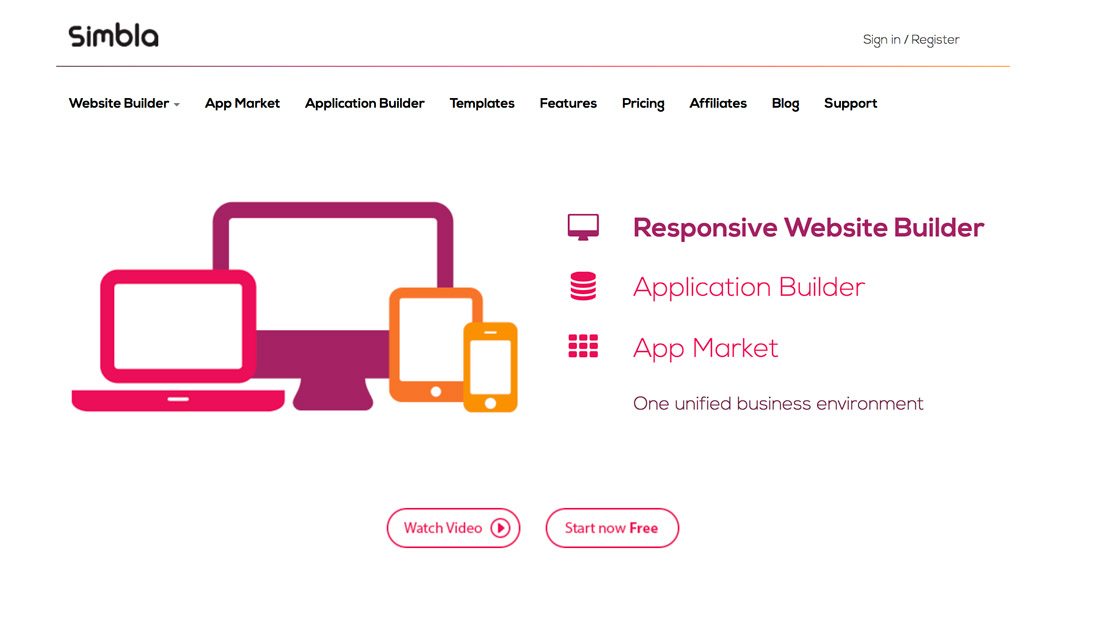 You want a website that has plenty of features, but you don't want to code. That's where Simbla's suite of features can make a difference.
Key features include:
The online database builder sets this tool apart from the rest of the market. It allows you to create and manage your online database in a cloud-based platform. Just connect your website and database and you will be able to create database-driven websites or apps in no time … and without coding.
The web application builder allows you to create and edit web apps that automatically communicate with the database. Plus, all apps will appear on your website in a fully responsive drag and drop environment. Simbla has all the ready-made widgets you need to make it all wok together without code.
Apps that connect everything – news, blog, product catalog and lead manager – are built right into most Simbla plans. The Simbla blog is built on the new blog tool and it has a sleek design.
A new e-commerce tool is rolling out as well. Users can sell products using the robust Simbla database and cross data with other apps and connect everything with future releases that will include CRM and email marketing tools.
Other Features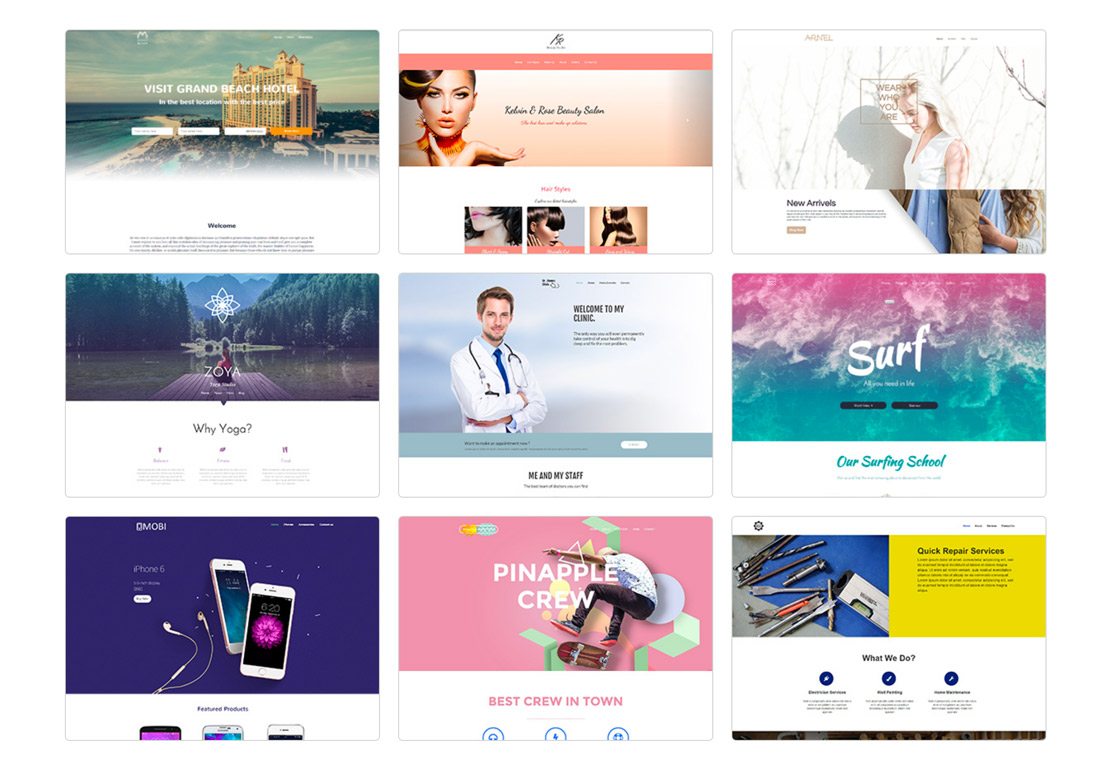 Simbla is a website builder that has all the tools you want, plus a few that you might not expect, but are sure to love.
Simbla is an easy-to-use, Bootstrap-based website creator. It's fully responsive, providing a universal experience for your users regardless of device.
The tools include a website wizard, which gives you the ability to create a website in minutes. The best part is the wizard template library is that it is constantly growing. There are dozens of places to start your build and the options are nearly limitless.
The theme maker gives you complete control of the design. And you can do it all with just a few clicks.
The entire Simbla platform is based on a drag and drop block system for ease of use. The software functions like many other computer programs that you are already familiar with. But there's a professional mode for advanced users where you can customize the HRML, CSS, JavaScript and media queries. Other special features include a personal image carousel, background video and more.
You don't have to worry about getting search engine optimization with Simbla. It is packed with tools to make it easy for your site to be found. SEO optimization features include an XML-based site map that Simbla builds for you, 301 references, metadata description titles and keywords that are easy for you to insert, friendly URLs and the ability to sync with Google Analytics.
Case Study: Best Escape Room Games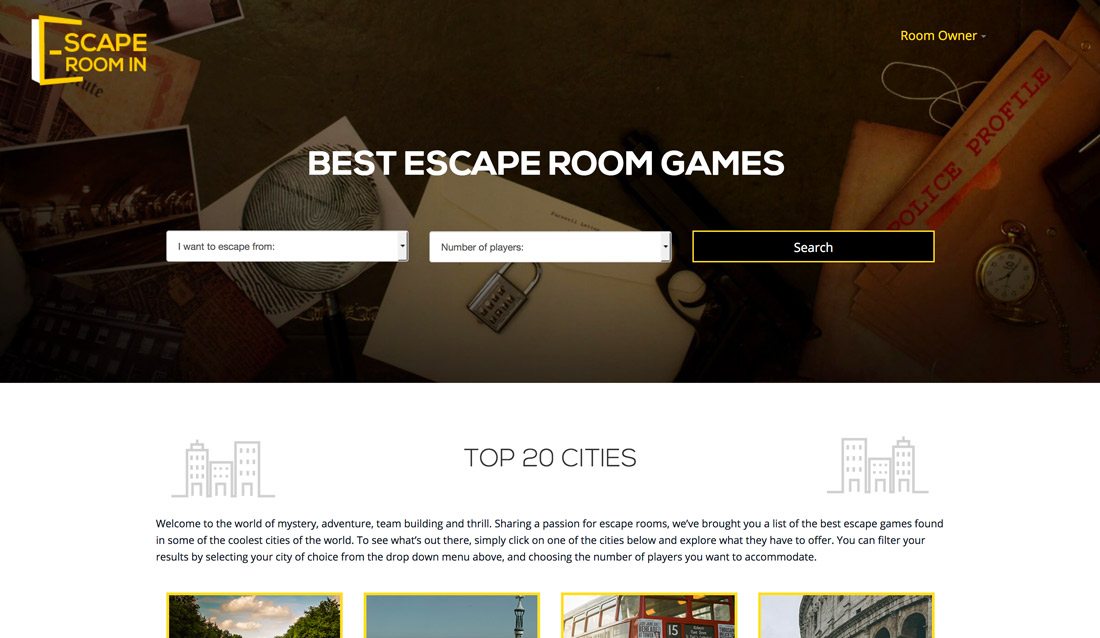 Best Escape Room Games is built on the Simbla system. The website is packed with features and tools that you don't always see from other website builders.
The website uses Simbla's database to allow room owners to sign up and add and edit their own rooms. (This works thanks to the Simba's dynamic pages and grid tools, which make data easy to display.)
Best Escape Room Games uses a Simbla-powered blog to feature information about escape rooms and partner businesses.
The site owners are also adding more features with Simbla as well, including a commenting system and even the ability to book escape rooms right from the website.
Costs
Simbla is an affordable tool. You can have a custom-branded website using your domain for as little as $6 a month.
There are plenty of other options with Simbla a well to fit the needs of your business, starting with a free plan. All Simbla plans come with a 14-day money back guarantee.
Free: 300 MB storage, 300 bandwith, Simbla domain
Starter ($6/month): 1GB storage, 1GB bandwidth, custom domain
Basic ($12/month): 3 GB storage, 3 GB bandwidth, custom domain
Advanced ($18/month): 10 GB storage, 10 GB bandwidth, custom domain
Pro ($24/month): 20 GB storage, 20 GB bandwidth, custom domain
All paid plans also come with customized apps, an SLL certificate, blog, news feed, product catalog and lead manager. Advanced and Pro plans will include the full suite of e-commerce tools.
Conclusion
Simbla can help anyone get online in no time. The tool is easy to use, affordable and features a modern interface and design.
You can start for free to see how you like Simbla, so there's nothing to lose. It's packed with all the features and tools that you'd like to have in website building software.