Lightroom CC vs. Lightroom Classic: Which One Should You Use?
Adobe Lightroom is one of the most popular apps among photographers, designers, and influencers. If you're also thinking of using this app, you'll notice that it comes in two versions—Lightroom CC and Lightroom Classic. The question is which version should you choose?
Whether it's to process a whole batch of photos from a photoshoot or enhance a selfie for Instagram, Lightroom is a powerful app that makes the entire process of editing and processing photos so much easier.
Depending on what you're planning to achieve with the app, it's important to pick the right version of Lightroom for your work. Because they have different features with different audiences in mind.
In this quick comparison, we'll explore the pros and cons of both versions of Adobe Lightroom to help you figure out which version is best for you.
Let's get started.
Download hundreds of Lightroom presets, Photoshop actions, and thousands of design assets with an Envato Elements membership. It starts at $16 per month, and gives you unlimited access to a growing library of over 2,000,000 presets, add-ons, templates, fonts, photos, graphics, and more.
What is Adobe Lightroom?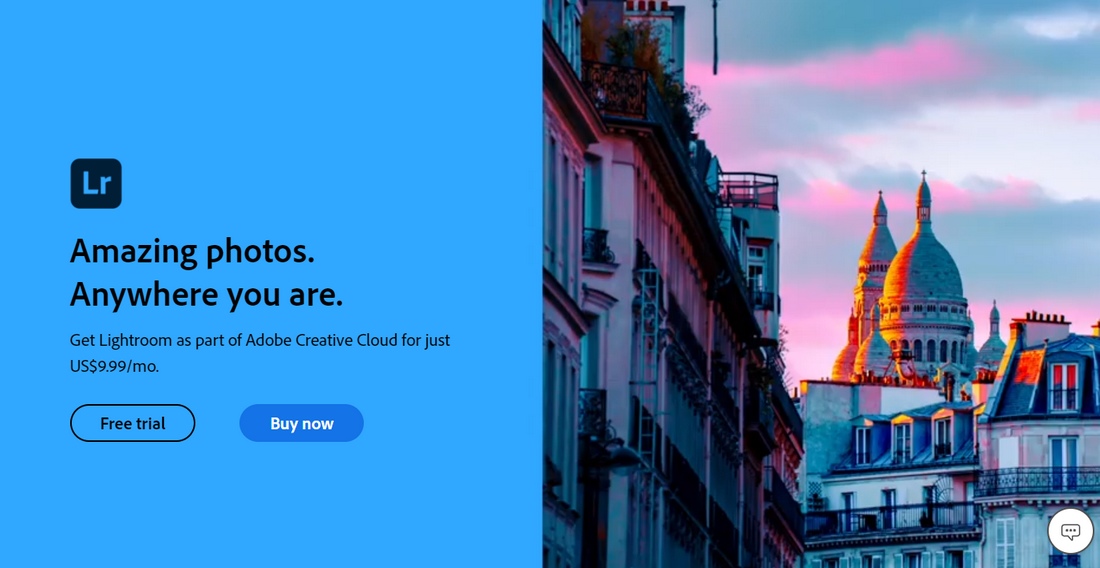 Adobe Lightroom is a photo organizing and editing app that allows you to edit images in a non-destructive environment. It's used to make adjustments to images, such as enhancing colors, white balance, improving exposure, as well as for basic photo retouching.
Lightroom is especially a must-have tool for photographers as it makes things much easier for organizing big collections of photos from photoshoots as well as for quickly editing photos in batches.
The original version of Adobe Lightroom, which was called Photoshop Lightroom, was released as an extension for Photoshop to help users manage their photo library.
The app was so popular among users that Adobe slowly turned it into a standalone app called Adobe Lightroom. In 2017, Adobe introduced a mobile version of the app as well as a brand new version of the app called Lightroom CC.
The older version of the app was renamed Lightroom Classic. Over the years, Adobe kept updating both versions of the app but prioritized Lightroom CC for introducing new features.
Nonetheless, Lightroom Classic is still the preferred app among professionals.
Main Differences Between Lightroom CC vs Classic
Even though they share the same name, Lightroom CC and Classic have different features. Here are some of the pros and cons of each version of the app.
Ease of Use and Convenience
The main difference you'll notice between Lightroom CC and Classic is the user interface. They are completely different from each other.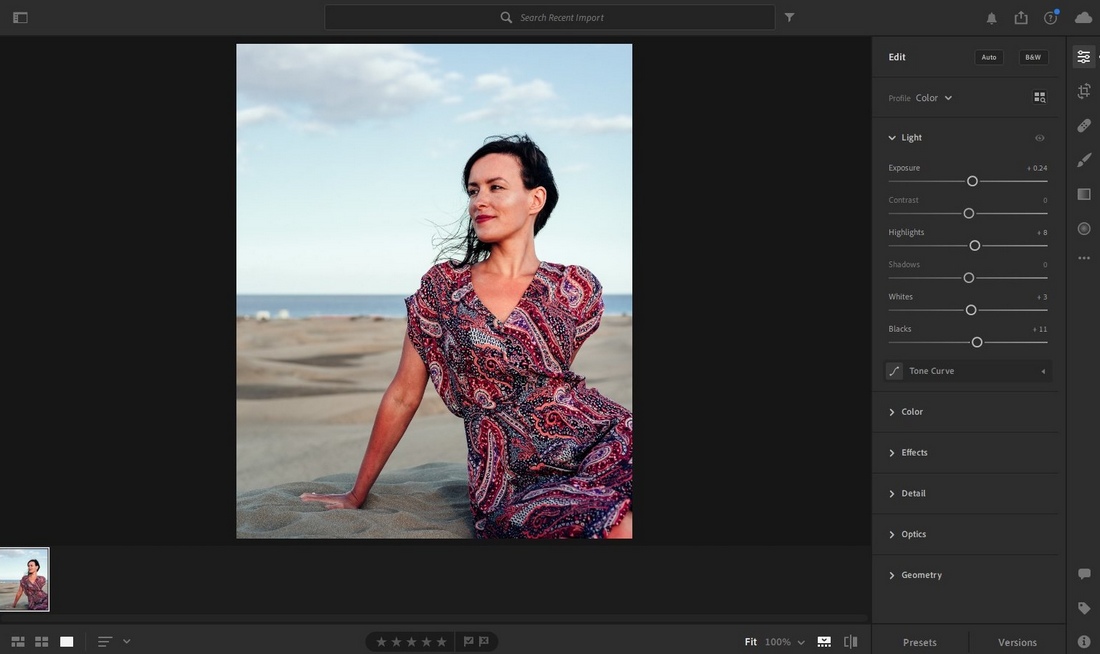 At first glance, Lightroom CC is designed with a cleaner and minimal interface. Especially to make it more convenient and easy to learn for any type of user.
Lightroom Classic, on the other hand, has a more sophisticated interface with many options, tools, and adjustment panels to tinker with.
Lightroom Classic also involves a bit of a learning curve but it's not as difficult to figure out as some other photo editing apps.
In comparison, Lightroom CC clearly takes the win in terms of ease of use and convenience.
Advanced Editing Tools
When it comes to editing photos, most users have a simple philosophy—the more options the better. If this is you, you'll appreciate Lightroom Classic a bit more.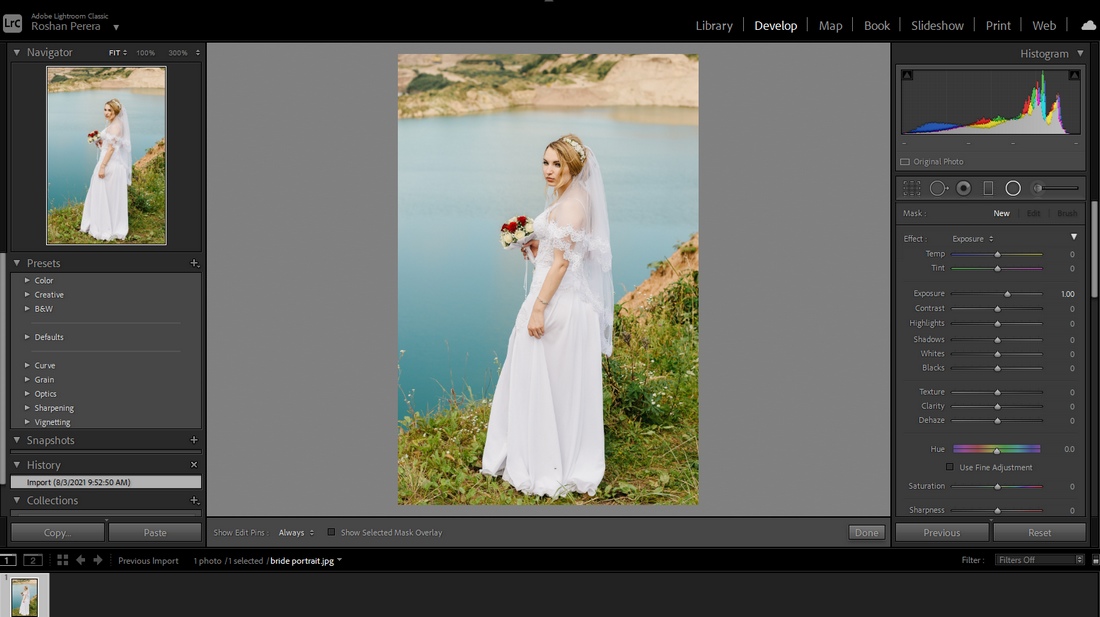 The interface of Lightroom classic is complex for a reason. It gives you a full breakdown of all the adjustments and tools you need to make all kinds of changes to your images. Whether it's a small lighting adjustment or making a complete color balance, the app has got you covered.
Lightroom CC is capable of handling almost everything you can do with Classic but takes a much simpler approach in its adjustments and tools panel. It looks and feels a lot like a mobile interface, even on the desktop app.
If you're an advanced user, you'll prefer Lightroom Classic.
Photo Organization
Most photographers work with hundreds of photos at a time. That's part of the reason why they use Lightroom to keep photos organized.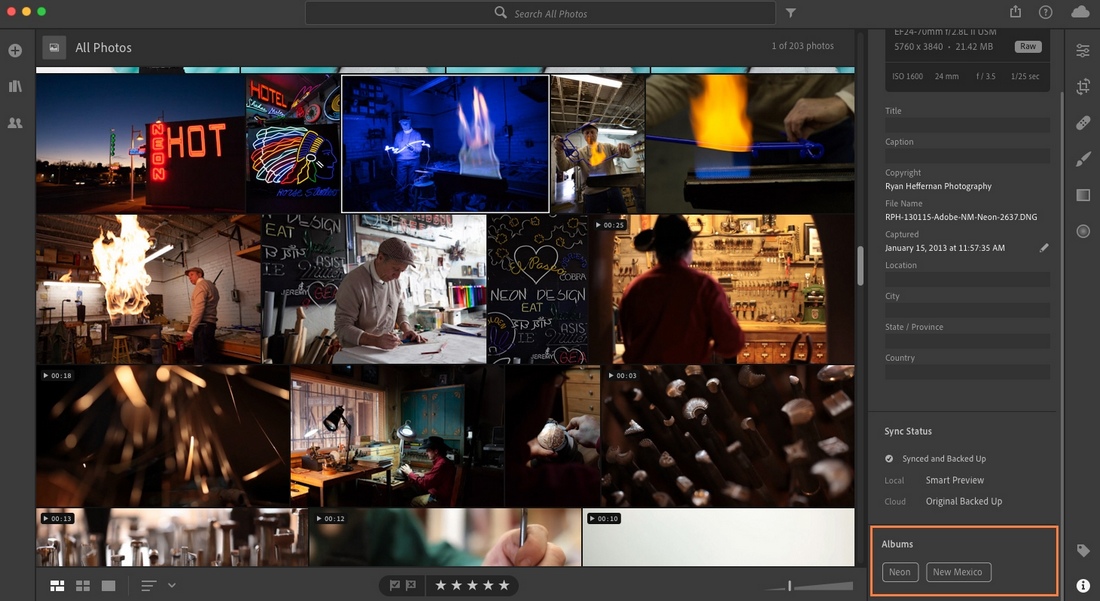 When it comes to organizing photos, Lightroom CC is a few steps ahead of Classic. The Adobe Sensei AI integration, for example, allows you to find photos instantly by simply entering keywords of things in the photo itself.
For example, if you want to find a photo of a beach with a coconut tree, all you have to do is search the keywords beach and coconut tree, and Sensei will find the photos for you.
On Lightroom Classic, however, you need to tag your photos manually. We don't have to tell you how painful of a process that is.
Thanks for Sensei integration, Lightroom CC takes the win in this category.
Cloud-Based Backups & Sync
Imagine this scenario. You take a photo with your iPhone and make a few edits using the Lightroom mobile app. But it's not enough and you need to make adjustments using the desktop app. When you open Lightroom on your laptop, that photo is already available inside the app, ready to make more edits.
Cloud syncing makes this a possibility. It's quite useful when you're switching between multiple devices. Or even to keep your photos backed up on the cloud.
Unfortunately, this cloud syncing is not available in Lightroom Classic. It only stores photos on your local hard drive.
Export Options
With Lightroom Classic, you get many different ways to export your images. For example, you can export images in multiple batches.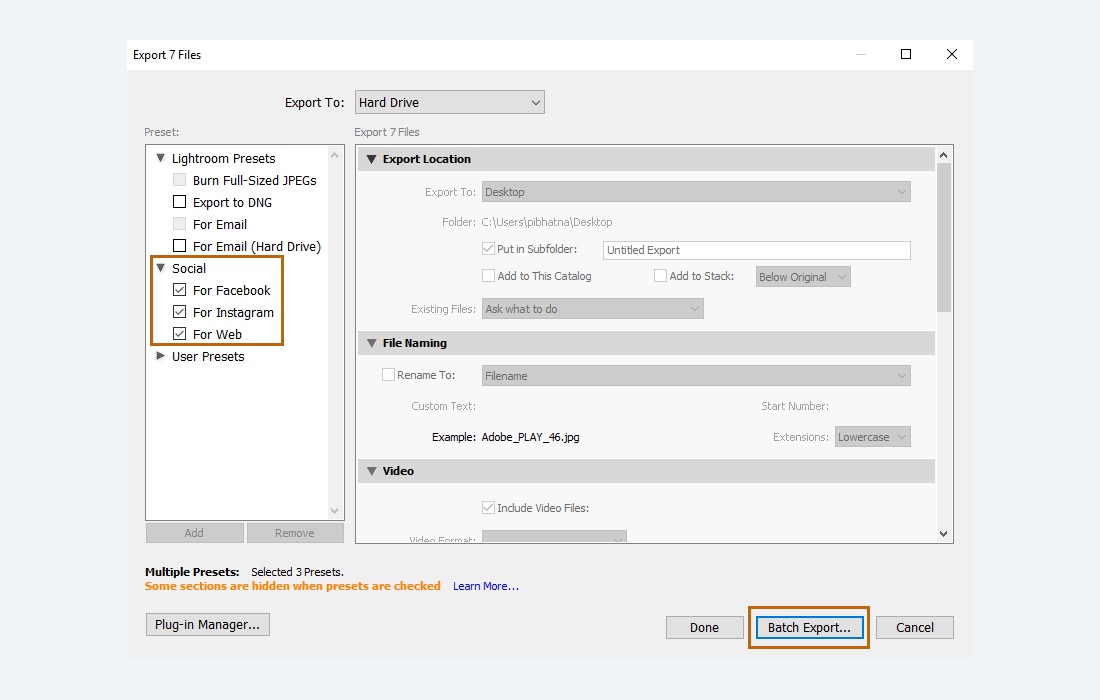 Lightroom CC falls behind in this function by offering only limited options for exporting files. While it's not a must-have feature for most users, it can be a huge time-saver for professionals.
Switch Between Mobile and Desktop Apps
If you're an influencer or social media blogger, you'll find plenty of use out of the Lightroom mobile app. It's available on both Android and iOS platforms.
The best part is you can easily switch between the mobile app and desktop app when editing photos and your adjustments and changes will be synced across the devices.
This feature, however, is only available in Lightroom CC.
Plugins, Presets, and Extendability
Lightroom also supports integration with third-party apps and presets. These third-party add-ons and presets allow you to create a better workflow inside the app to get things done faster.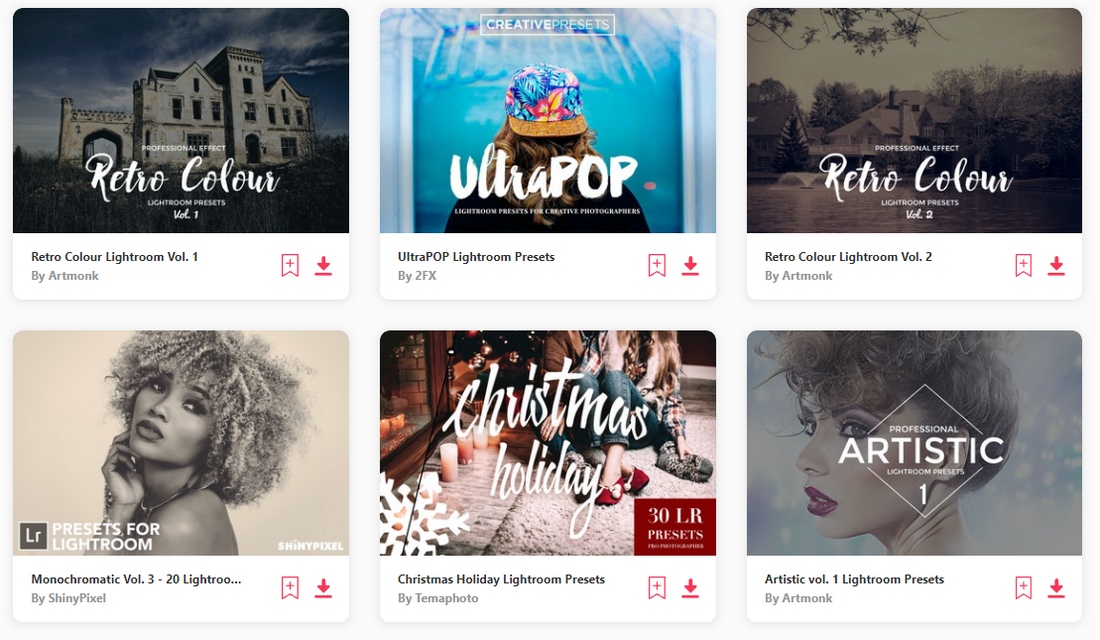 Lightroom Classic offers the best support for third-party extensions. For example, Lumina, the popular Lightroom plugin, is only available on Lightroom Classic.
The Classic version also offers easier ways to use Lightroom presets and LUTs than Lightroom CC.
Pricing Plans
The good news is you can access both Lightroom CC and Lightroom Classic from the same pricing plan. You don't have to buy them separately.
Adobe Creative Cloud offers two plans for accessing Lightroom. The main Photography Plan lets you use Lightroom CC, Lightroom Classic, and Photoshop for $9.99 per month (paid annually). This plan gives you 20GB of cloud storage for syncing and storing photos online.
If you want more cloud storage, you can use the other version of the Photography Plan that gives you 1TB of storage for $19.99 per month (paid annually).
You can, however, use the mobile version of Lightroom for free.
Lightroom Classic vs CC: Which Version is Best?
Choosing between the two versions is a tough decision to make. But we tend to lean towards Lightroom Classic, mainly for the sake of nostalgia and for its flexible options.
Lightroom Classic is the best version for users who prefer a more advanced approach to photo editing. And for those of you who like to tinker with the functions, add your own custom presets, use LUTs, and enjoy experimentation.
Lightroom CC is suitable for all types of photo editing work. It's perfect for influencers to edit their photos for social media, sync images between mobile and desktop devices, as well as for photographers to bring their photos everywhere they go.
Since Lightroom Classic and CC are available under a single pricing plan, you should explore both apps and pick one that suits your needs. So we'll leave it up to you to decide the winner.