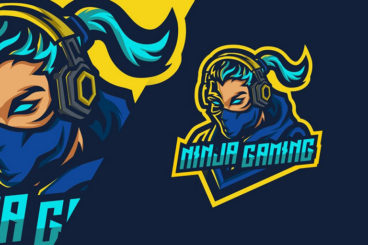 Gaming has turned into a billion-dollar industry. Now it's even bigger than Hollywood itself. If you're thinking about starting a career or business in gaming, now is the best time.
Whether you're starting a gaming magazine, a YouTube gaming channel, or your own eSports team, one thing you must have is a killer logo to represent your branding and identity. We're here to help you with that.
We handpicked some amazing gaming logo templates and eSports logo templates to help you craft the perfect logo for your gaming business. A great thing about these templates is that you don't have to be a graphic designer to use them. You can easily edit and customize them using Photoshop or Illustrator all by yourself.
Have a look and see if you can find a gaming logo that matches your brand identity.