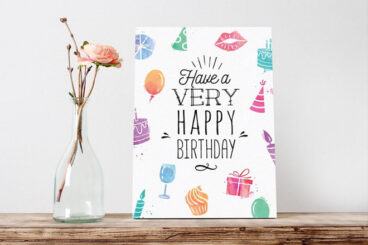 Today we're bringing you a collection of greeting card templates covering various occasions. If you've waited until the last minute to find a greeting card for a birthday, holiday, or valentine's day, no need to panic. These templates will help you avoid getting into trouble.
With the busy lives we're living it's normal to forget about a special event until it's just around the corner. Thanks to pre-made templates, you no longer have to go to a shop to find the perfect greeting card. You can print it yourself.
With these templates, you can customize and design unique greeting cards to make your loved ones feel truly special. Have a look.