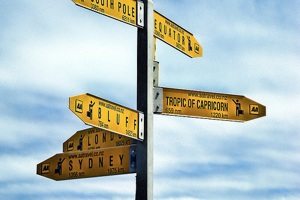 All web designers go through phases struggling with creative ideas. It's a natural part of the creation cycle, but it can become frustrating as you're stuck on a website project for more than a few days. There isn't any one-size-fits-all solution. But we can take a moment to analyze the design process for better solutions.
The main goal of any website is to lead visitors through your pages. This is accomplished via a navigation of some type, most commonly links. You can build tab bars, banners, block elements, or even float a nav menu off to the side.
Follow us in the guide below as we look through common trends in web navigation menu design. Both designers and developers have come up with tricks for expediting the process of building websites. And we hope to do the same by offering some unique tips for UI navigation.