5 Tips to Use Instagram Creatively for Your Brand
It seems like every brand is on Instagram these days. So how do you create posts that generate engagement and help your images, video, and stories stand out from the pack?
The answer is to use your keen design eye. The same skills that you use as a designer—color balance, contrast, shape, and composition—can help you create Instagram posts that stand out. (It is a visual medium after all!)
Combine those skills with a little social media strategy and you'll start building a loyal follower base in no time. Here are some tips to get you on the path to Instagram success.
Download thousands of beautiful Instagram post and story templates, Instagram video templates, and anything you need to supercharge your social media presence with an Envato Elements membership. It starts at $16 per month, and gives you unlimited access to a growing library of over 2,000,000 Instagram templates, design assets, photos, videos and more.
1. Own Your Visual Story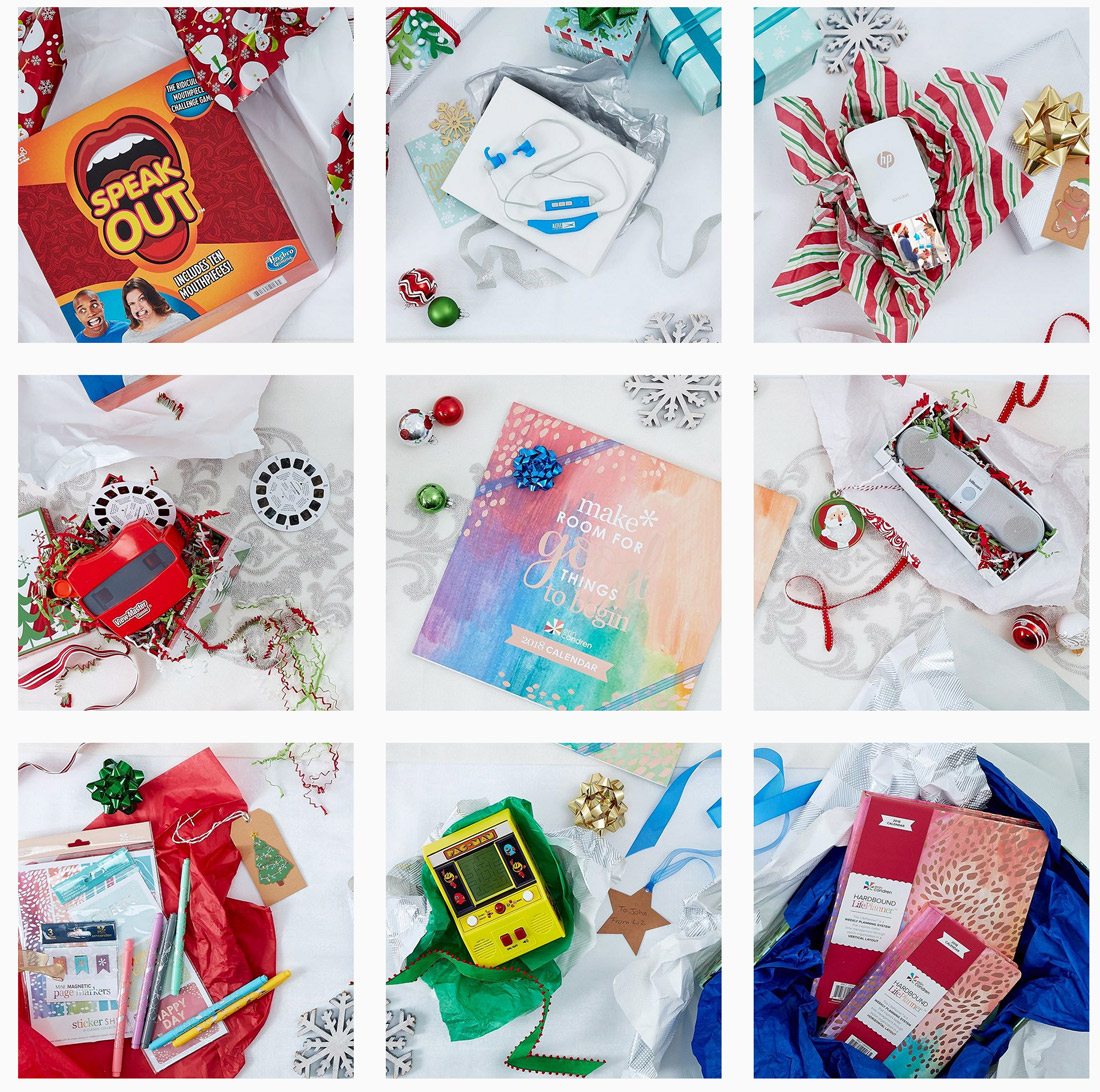 You want to create a visual story and tell it with each post.
A strong visual story is what will connect users to your brand on Instagram.
People remember 80 percent of what they see, making this the perfect medium for designers. But you have to use it effectively. And that includes more than just posting whatever you feel like whenever it is convenient.
Take a look at Staples collection of images from the past holiday season. The collection of nine images show a gift that you can buy in-store but combine to create a collage of gifts. The images tell singular and collective stories about the brand. This visual presentation is simple and stunning with a white canvas and simple accents on each image.
2. Show, Don't Sell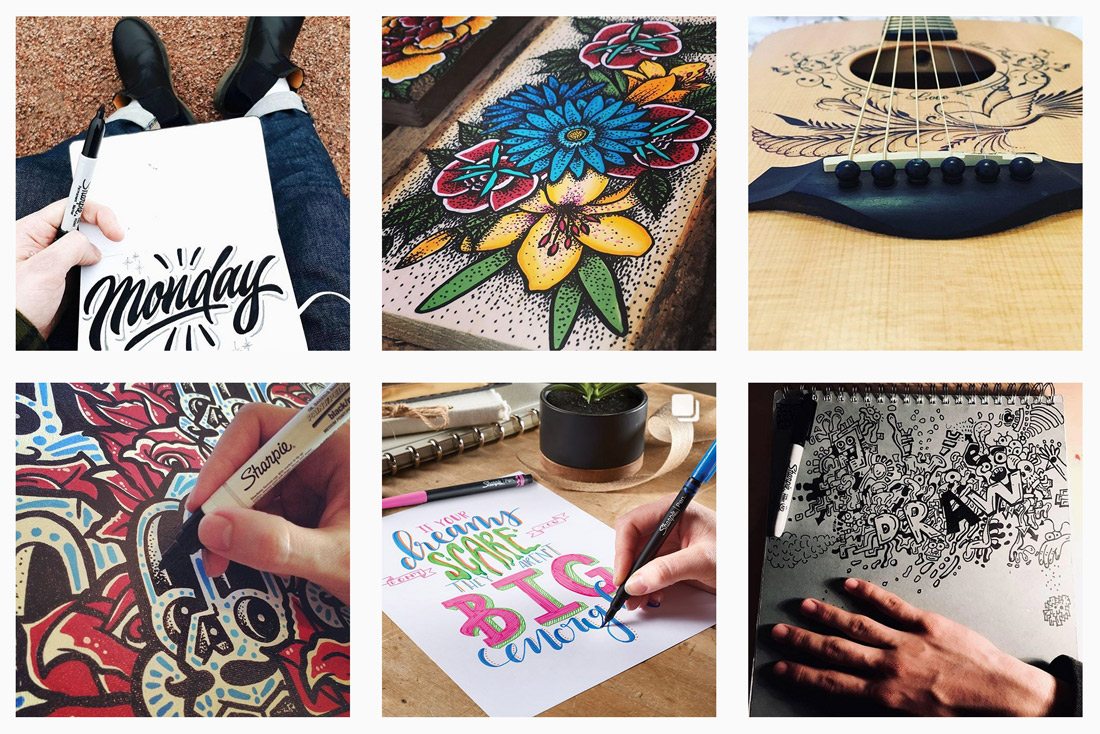 If you use Instagram to constantly sell to users, they are likely to check out. It's better to show who you are, what you do, and your message.
Sharpie does an excellent job of this with posts that all show creative elements using pens and markers (some feature a prominent Sharpie in the image, while others do not).
Showing the story on Instagram in this way helps users connect with the brand in a more organic natural way. You want to use Sharpies and draw things like you see in the feed. Maybe you even want your designs to be featured.
Plus, Sharpie's Instagram uses multiple ways to tell the story with a good mix of video and still images to show the brand and product in action.
3. Hashtag It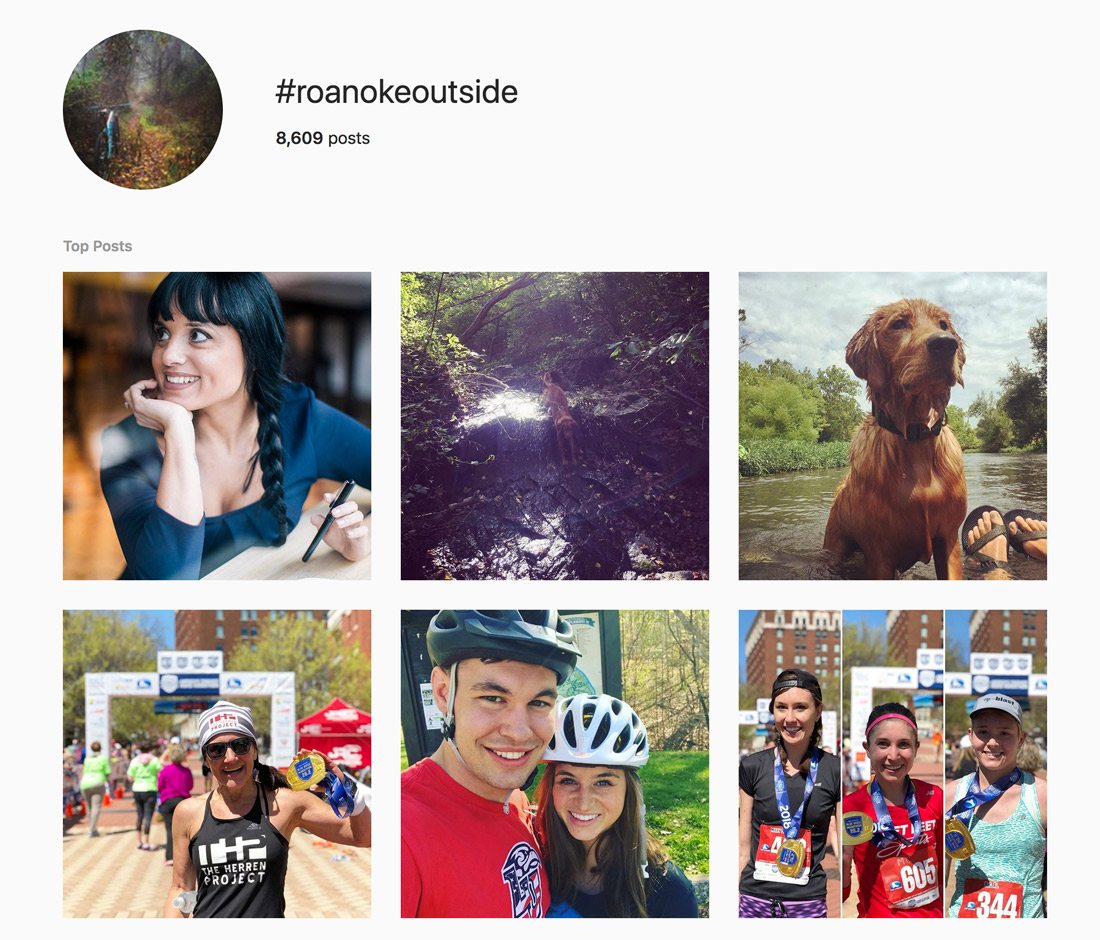 Sometimes the best way to tell your story is to let others do it for you. That's where a great hashtag and strong following can work to your advantage. First, "create" a hashtag account.
Search the hashtag you want to follow.
Click the image circle to create a profile image (if there isn't one there.) This makes the account look more legit.
Then click follow and encourage others to do the same.
What's nice is now everyone who follows the hashtag gets images from it just like they would if they followed a specific account, but anyone using the hashtag contributes images. It's a great way to engage with a specific community.
The biggest downside to using Instagram in this way is that you can't control the content. But you can post to, and reach, a wider audience with hashtags. It can help you grow your own following and even find other users with similar interests to follow.
4. Use Instagram Stories to Follow a Project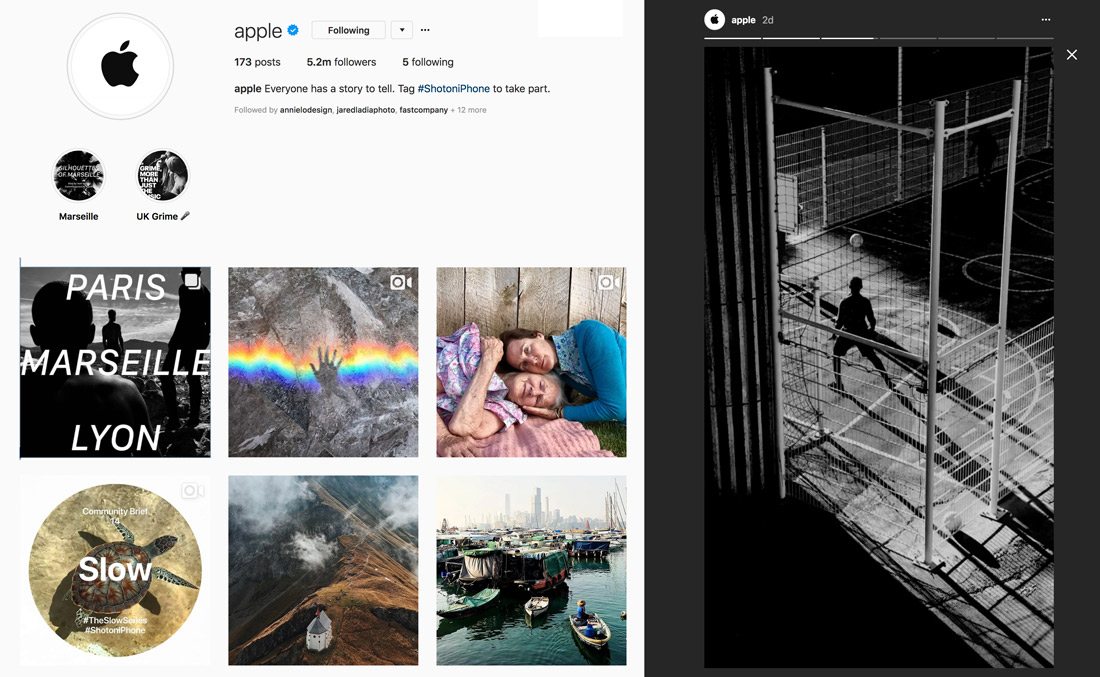 Add life to a project by telling it one step at a time using Instagram Stories. Using a mix of still and video plus sound and text, you can outline a project for users to see.
Show how a drawing comes together or what goes into building a website. Collect pieces over time and create a story at the end of the project to increase interest in the project.
On the flip-side, you can use Stories to generate interest in a creative way by showing small parts of a project in hopes of getting users to want to learn more.
Apple does a great job of integrating Instagram Stories into the general feed as well. In the example above there's a black and white image post – Paris Marseille Lyon – with multiple photographs. The current Instagram story also features the same locations and style of photography.
This coordinated presentation gives users different ways to interact with Apple and the content, depending on their specific preferences. (Some users aren't quite into Stories yet.)
5. Create a Culture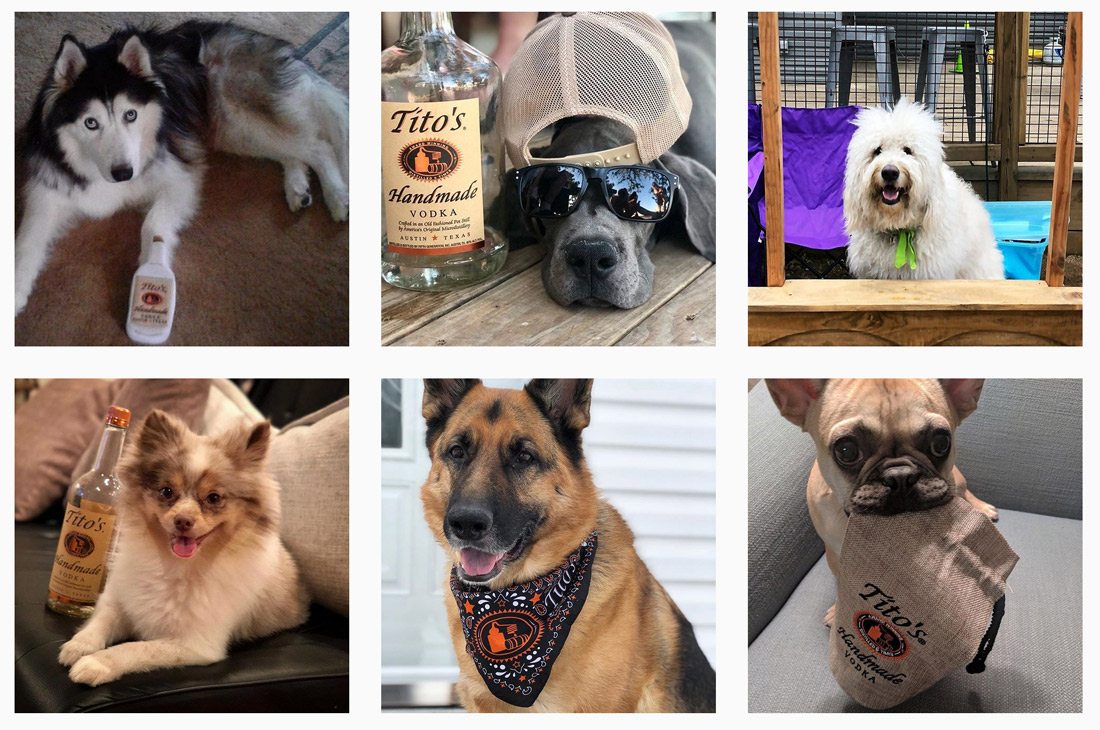 Another way to creatively use Instagram for your brand is to create a culture that relates to your brand but isn't necessarily your brand page. You can do this by creating another account – such as vodkafordogpeople, an account from Titos Vodka – or using a hashtag account.
What makes this work is to have a real feel to it. Who could have ever thought that vodka and dogs go together? But the account has more than 19,400 followers. But what might really be the driving force behind this creative Instagram account is that it promotes the brand with a specific mission of helping find homes for dogs.
It's social media with a social cause, something that can really help drive traffic and user connection to a brand because of a common bond.
More "Insta" Resources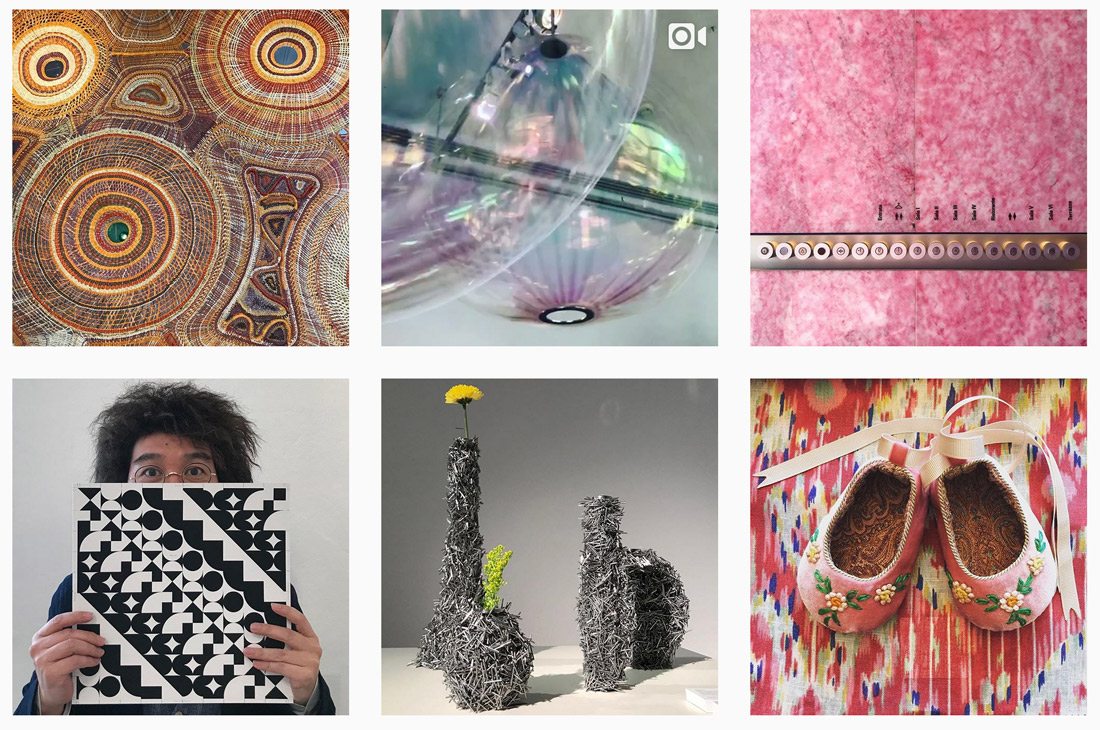 Learning to effectively use and display images and messaging on Instagram has become one of the hottest social media uses available to designers. The platform is great because it is so visual and can help you show off your work.
Here's a little more Instagram design inspiration to help you make the most of your account.
Conclusion
The only way – right now – to link from Instagram is through a paid (sponsored) post or Instagram Stories, making it a little tough to measure actionable results. But you can look at sentiment when posting.
You can see what flair (and affinity) your audience has for different creative elements by taking note of how and when users engage with your social media account. Are they liking posts or commenting? If you created a specific hashtag, are they using it? It takes some manual work to see what is working, but you can get a good idea if your Instagram campaigns are making a mark on users.
When trying any of these ideas, remember that social media is a fast-moving communication method. If something falls flat, move on and try something else. Mix and match creative elements and ideas until you find the voice and style that really fits your creative style.