20 Stylish Resume Color Schemes
Resume design can be a funny thing. Where's the line between too little color and too much? We're featuring 20 resume color schemes (with stunning examples) to help give you some ideas.
Personally, I believe it is a balance between showing off your personality and design style in relation to the job you are applying for. So, you might have a couple of resume designs, depending on who you are sending them to.
Another factor is printing. Are you going with a design that requires professional printing or are you doing it yourself? Think about all these things as you peruse these stylish resume color schemes for inspiration. (Note: Mixes are provided in HEX, but if you plan to print, make sure to use CMYK color.)
Download thousands of resume templates, cover letters, and many other design elements, with a monthly Envato Elements membership. It starts at $16 per month, and gives you unlimited access to a growing library of over 2,000,000 presentation templates, fonts, photos, graphics, and more.
1. Black and White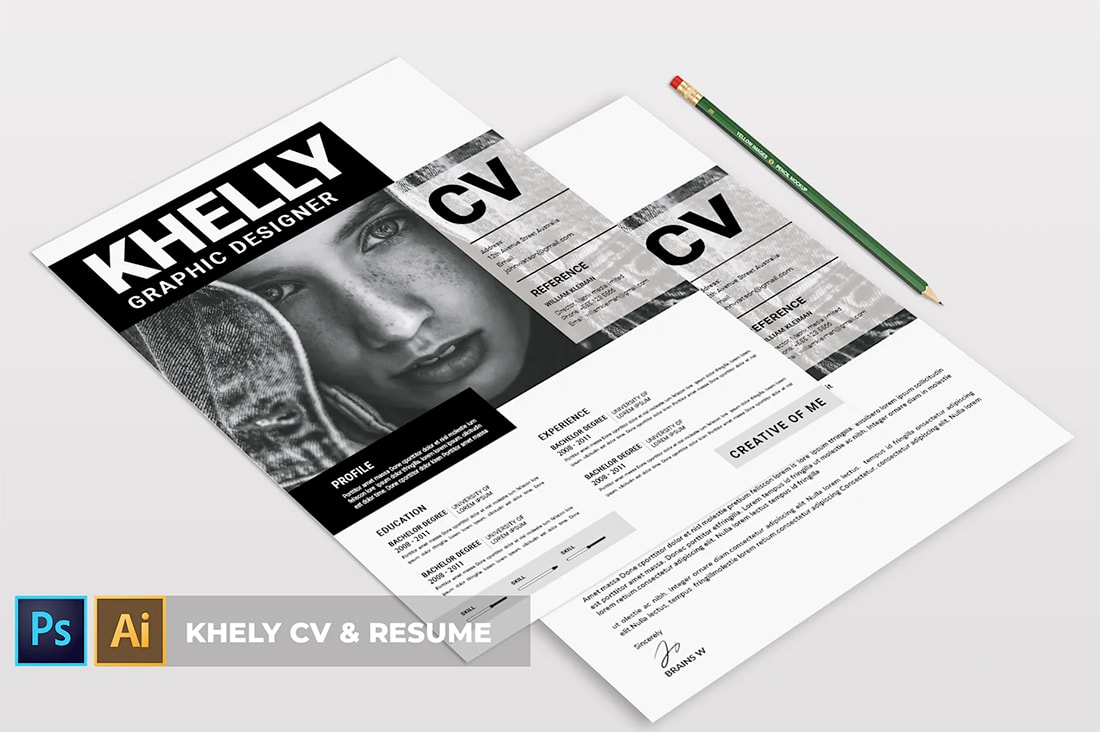 Black and white color schemes are a classic choice for resume design and one that never goes out of style. A black and white color scheme really forces you to design with other elements such as typography or graphic divots. What's nice about black and white is you can send off a PDF and know it will print as intended for the person on the other end.
2. Bright Blue Monotone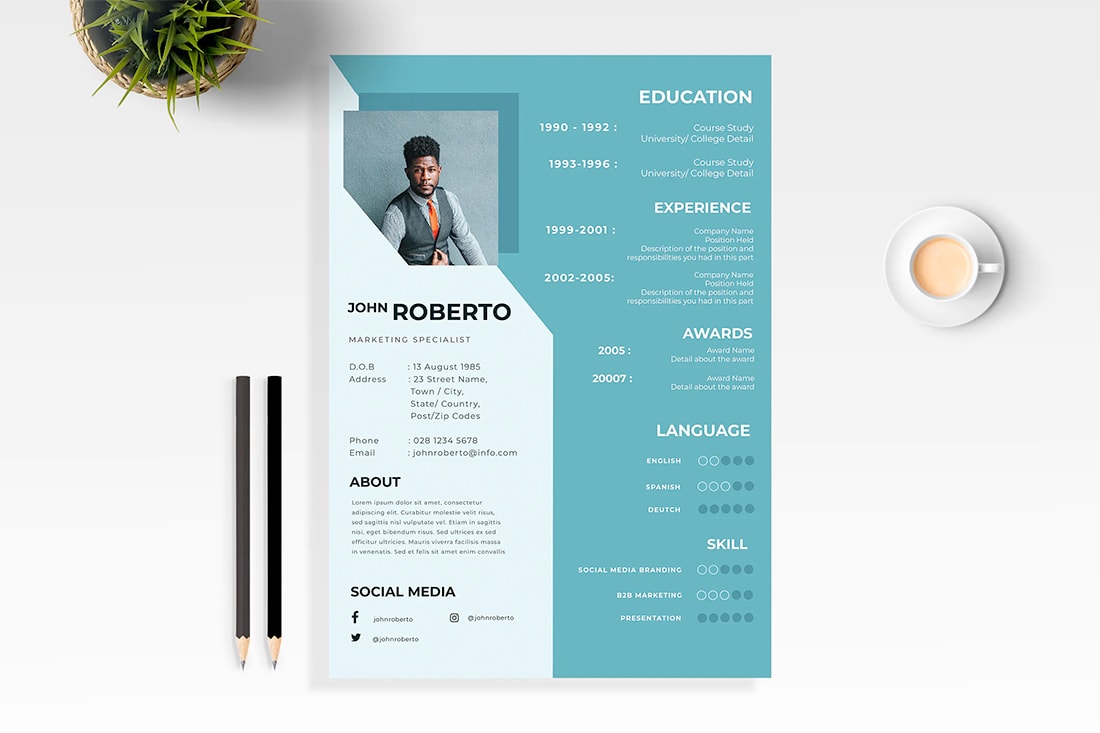 A monotone color scheme is classic and sophisticated. But this design does require professional printing with high color and a full bleed. The bright blue adds a modern touch to a color that's been a resume staple for decades.
3. Simple Beige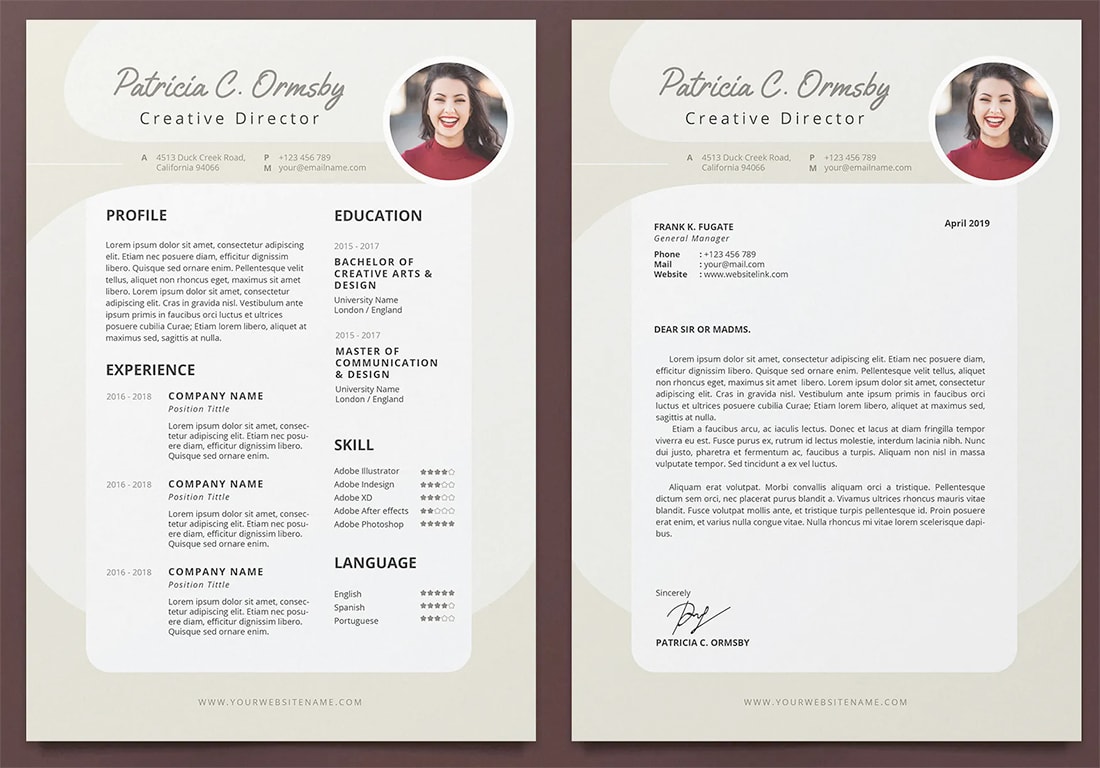 A beige resume color scheme is anything but boring. The colors offer a soft palette that puts focus on the content of the resume in a highly readable color palette. This color mimics a thing of the past – buying beige linen paper to print a resume. Here, the colors do the work for you without spending a lot on paper.
4. Almost Black and Yellow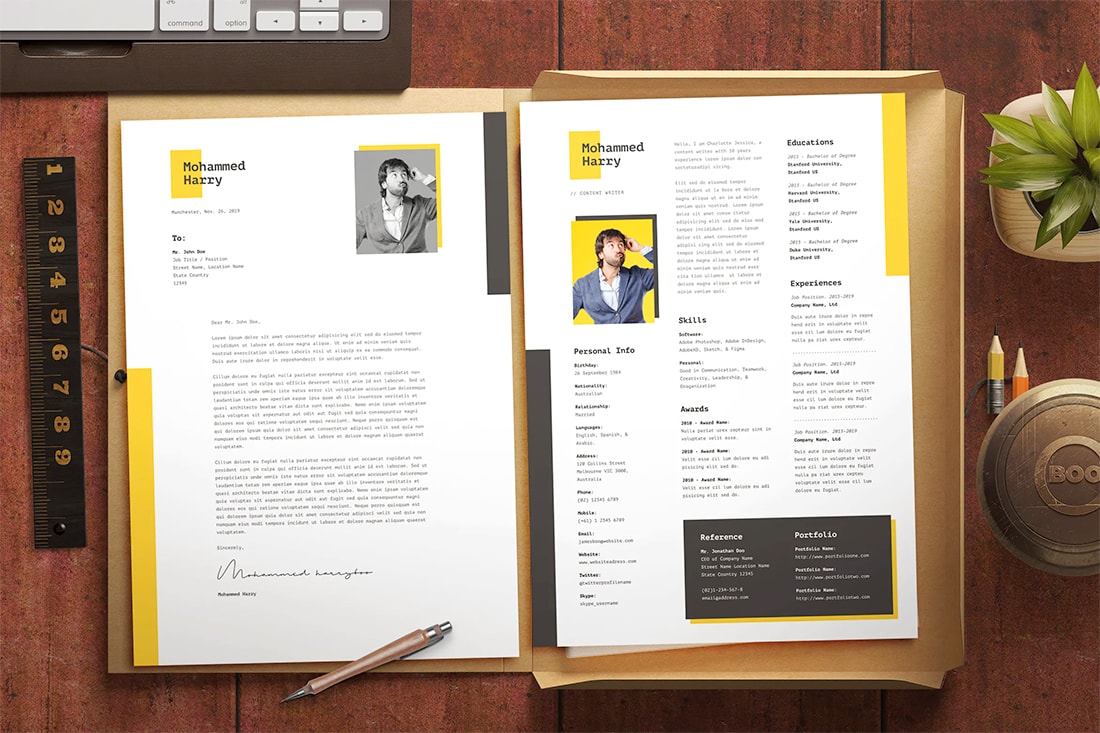 Yellow resume accents are a big trend in color. To avoid a bumblebee or too childish feel, pair bright yellow with an almost black/deep gray. That has a more sophisticated and less harsh feel, while communicating a bright, happy mood. (Just what you want a hiring manager to have when they see your resume.)
5. Classic Blue and Black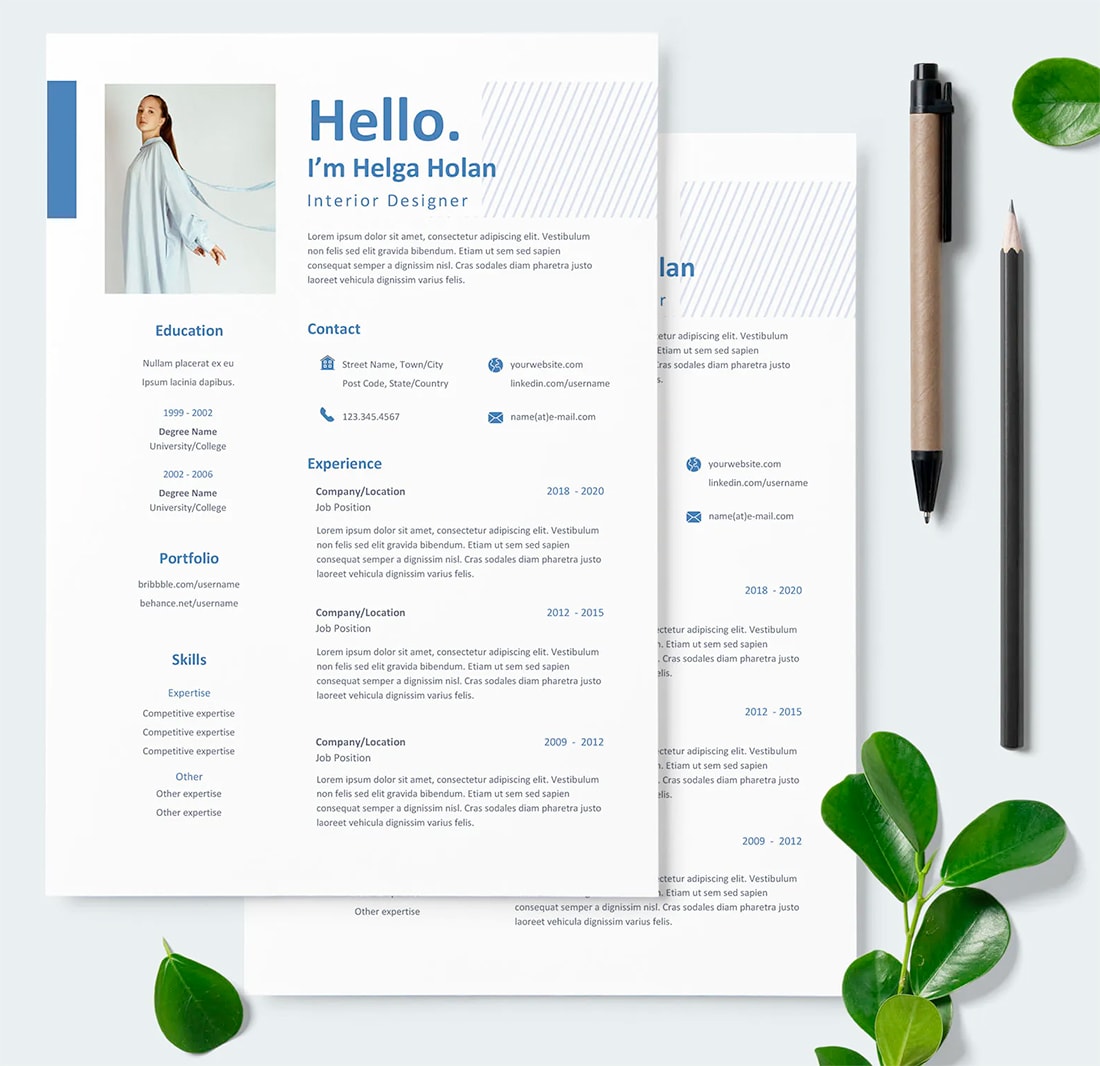 A classic blue resume color palette always works. (It's even Pantone's 2020 color of the year, so the color is trending.) When using a classic blue, stick to a classic palette all the way around with black text or accompanying accents.
6. Dark Green and Gray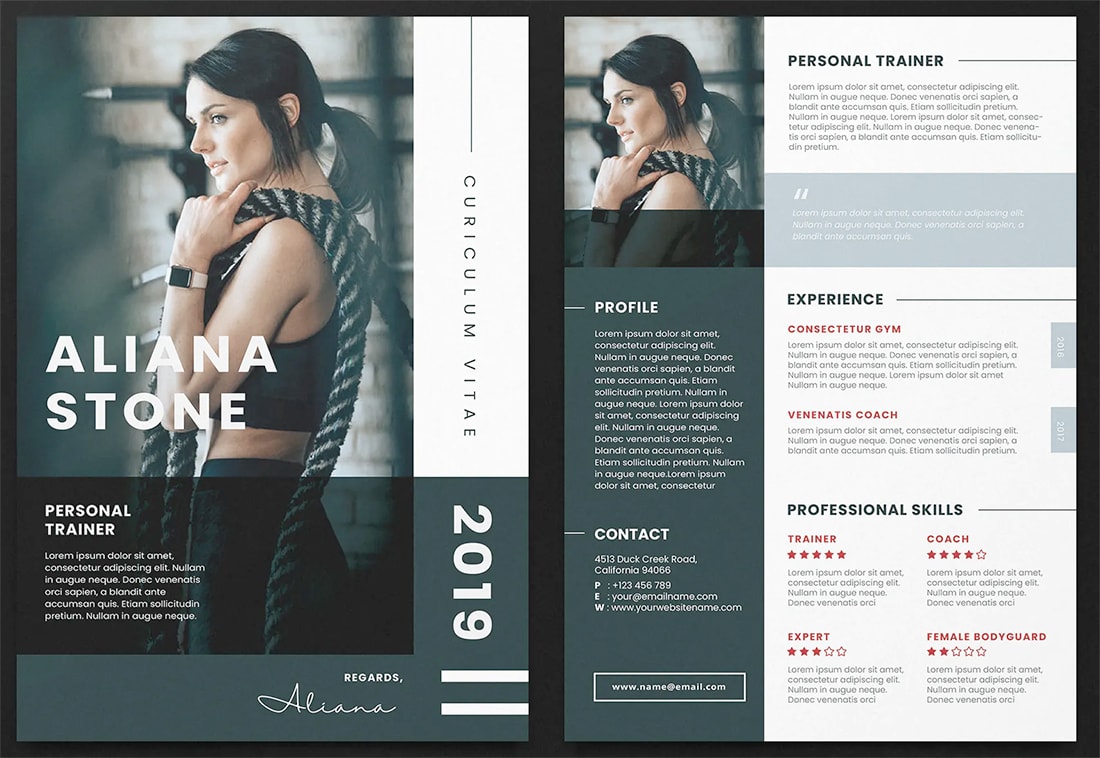 This dark green and gray resume color scheme with rusty red accents is stunning. The color overlay on images helps tie everything together. The highly visual style could get challenging if you have a lot to include, but makes a great simple starter resume. You could also take this palette and use it without images for equally high impact.
7. Black and Gold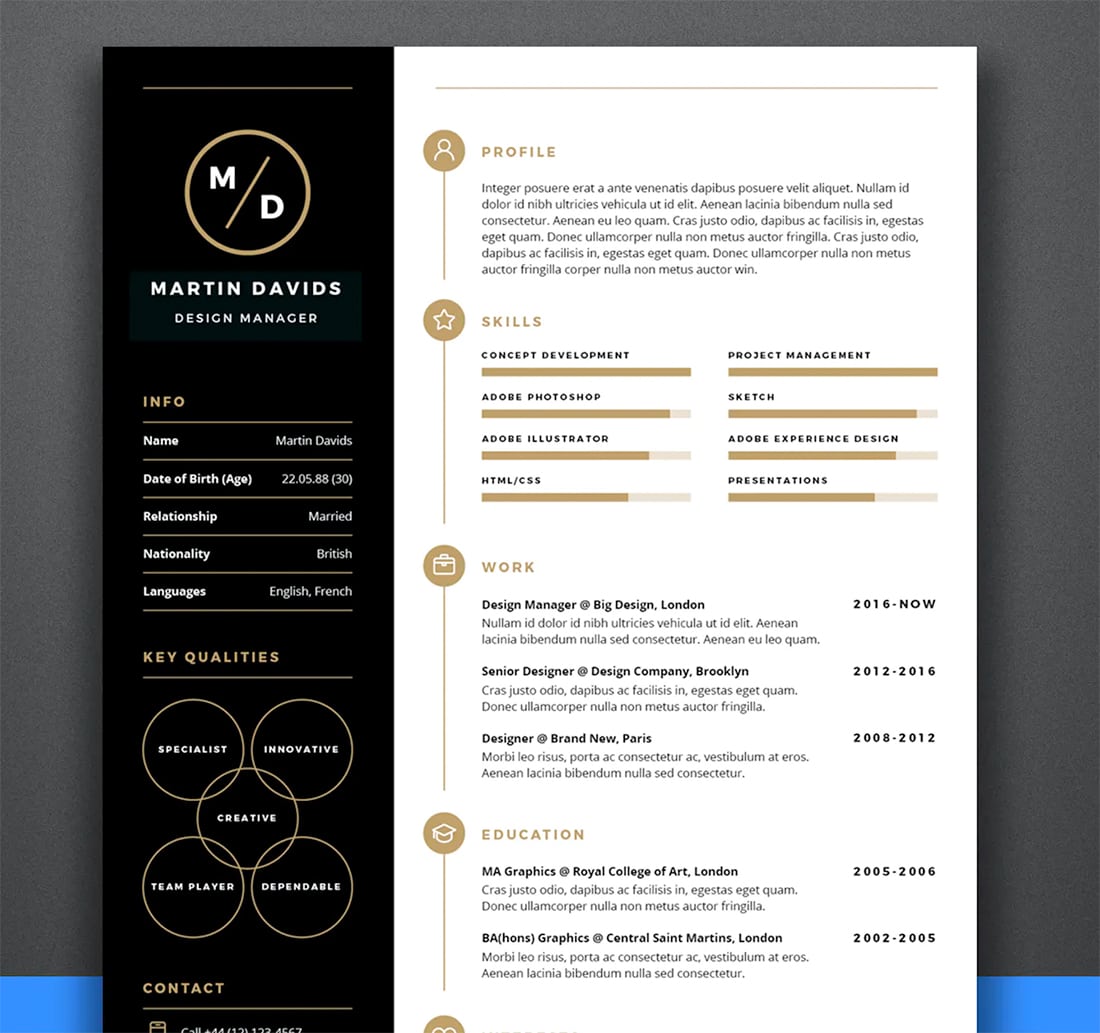 A black and gold resume color palette just seems to ooze sophistication. When using a color pair such as this, streamline other effects with a minimal style that lets your credentials show off.
8. Pale Purple and Gray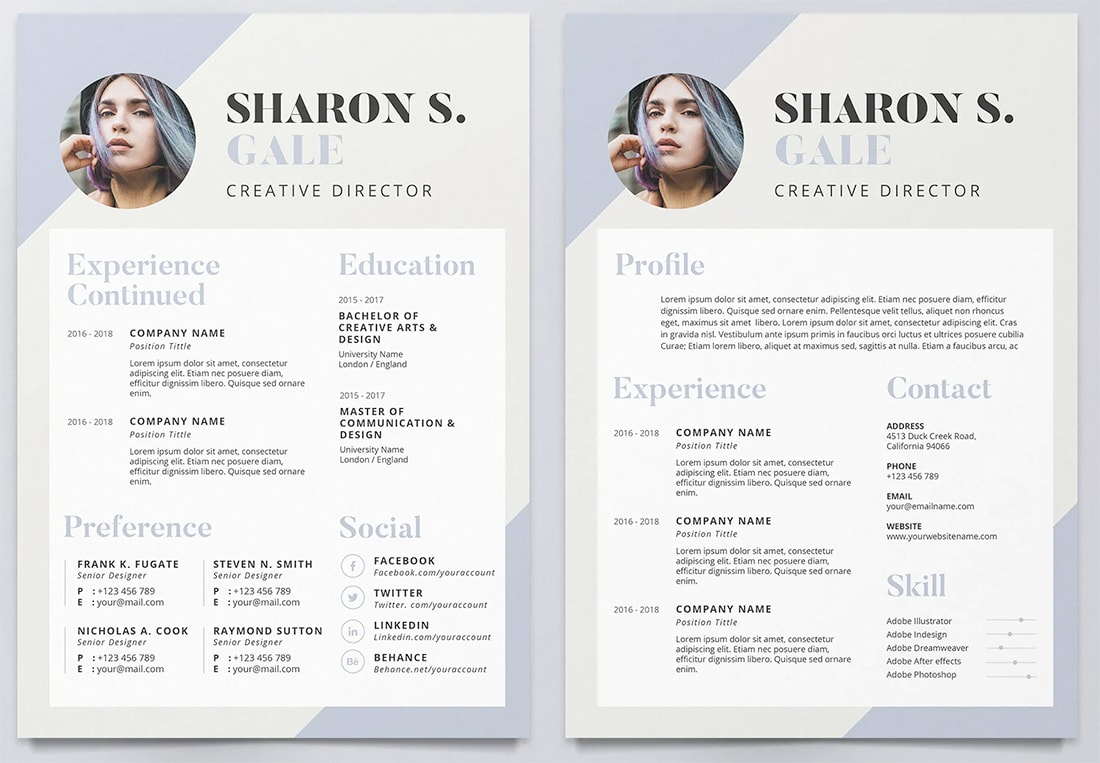 While this color pair does have a softer, more feminine feel, it's elegant and easy to read. Used in the manner of the example above, the colors serve as a backdrop for a white content area. (Nothing is easier to read.)
9. Black and Red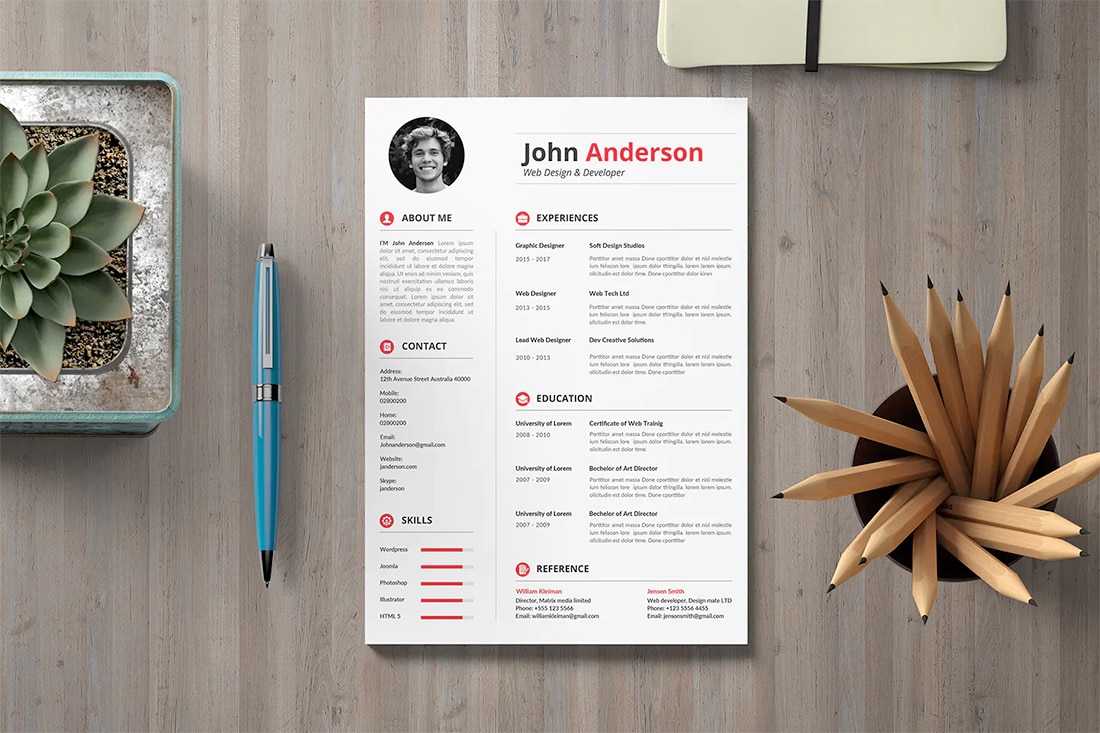 You can never go wrong with classic black and red (and even a little gray) for your resume. This color scheme is designed for readability and uses color to create a distinct hierarchy with a 60% black for some of the text and red design accents throughout. ¬
10. Navy and Mint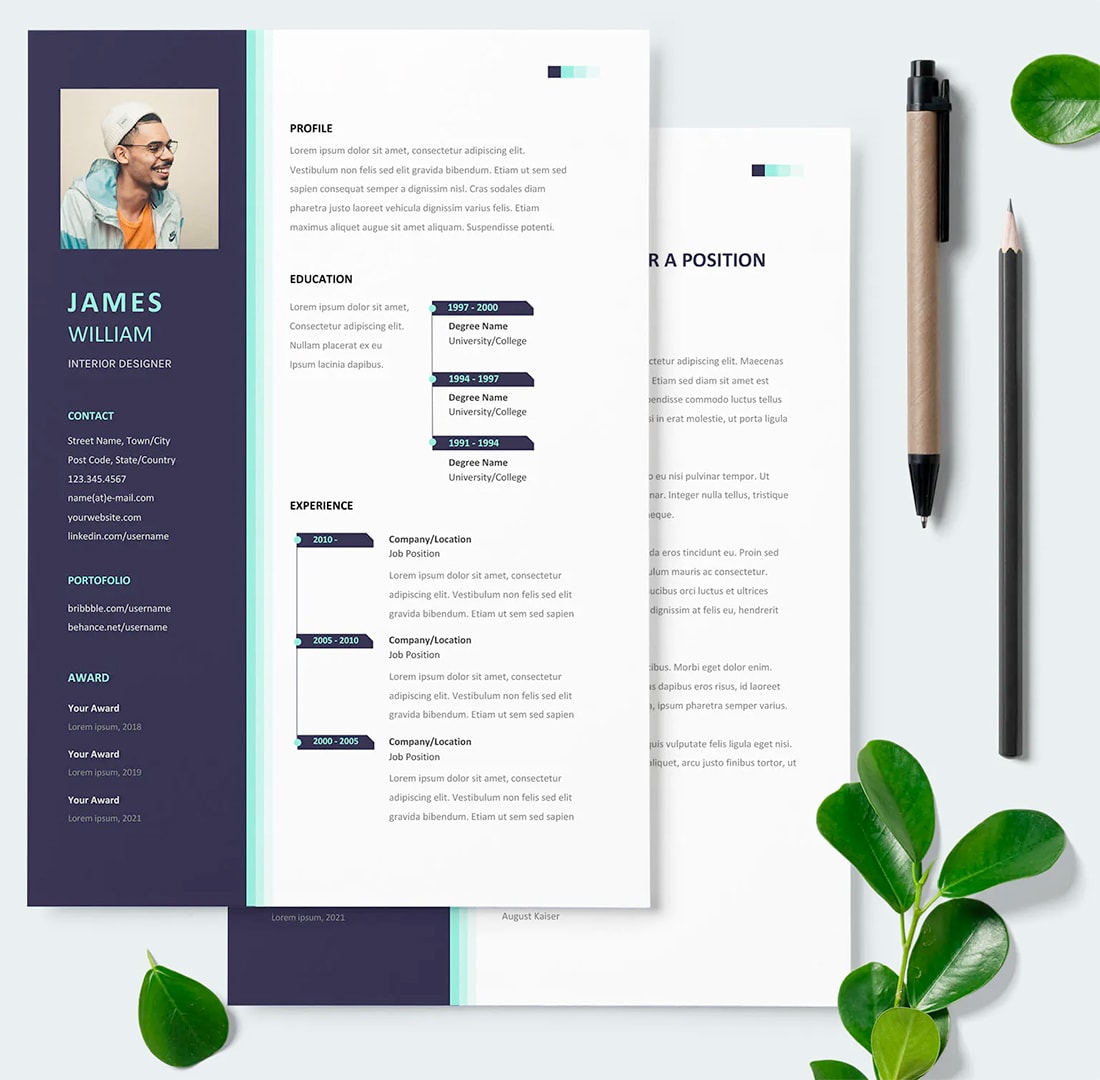 Navy and mint provide a modern resume color option that has a fairly neutral feel. The example above uses mint accents for a fun little color fade that's easy to implement.
11. Modern Maroon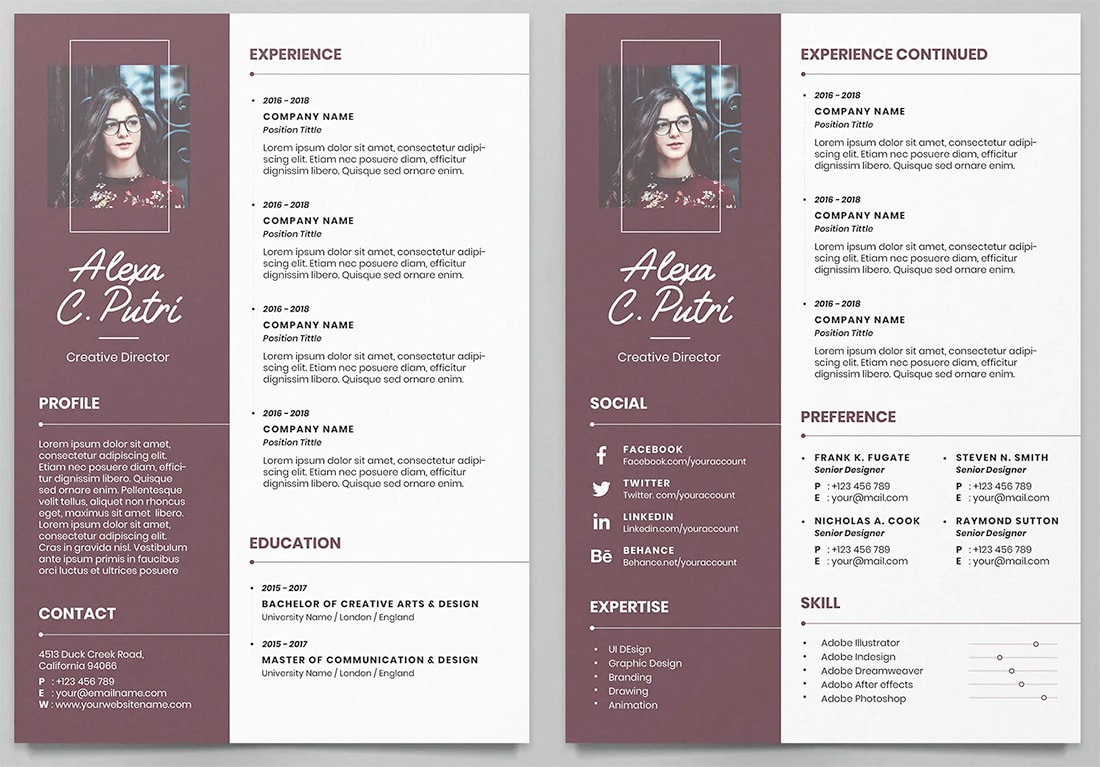 A resume color scheme does not need a lot of options to be effective. Pick one bold color, such as maroon, and pair it with black and white text. It's modern and striking.
12. Sage Green and Black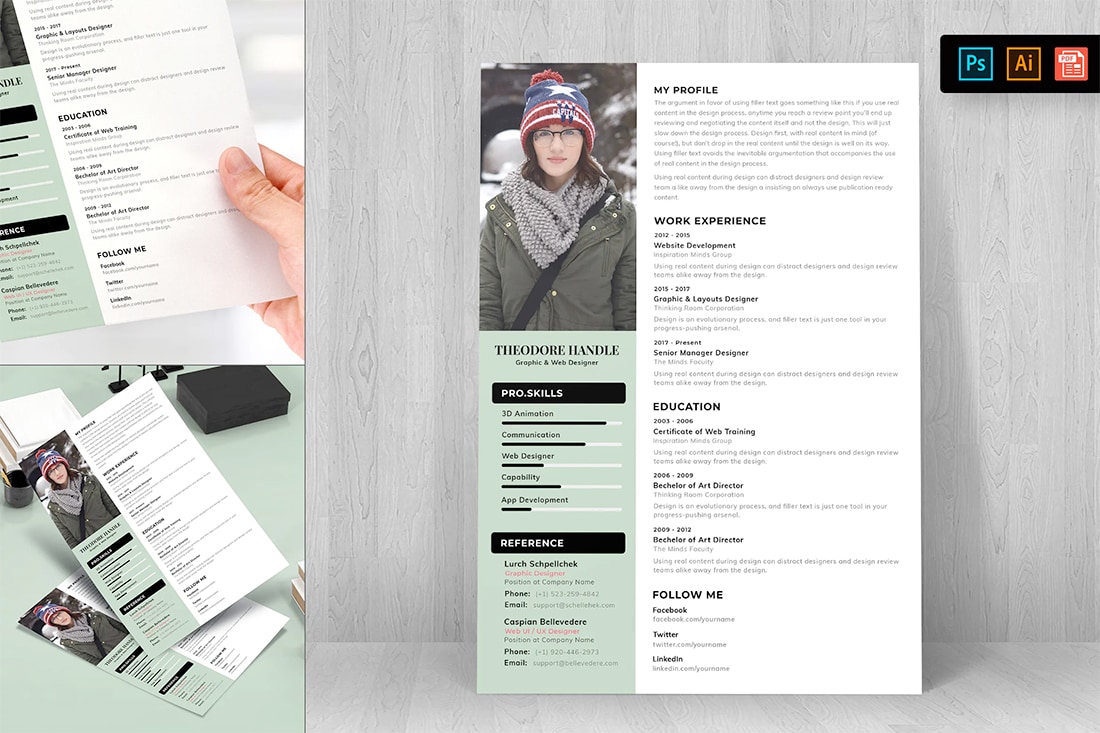 You can apply the exact same concept with a softer hue, such as sage green. Use black accents for high contrast or consider a 60% black for a more subtle feel.
13. Yellow and Coral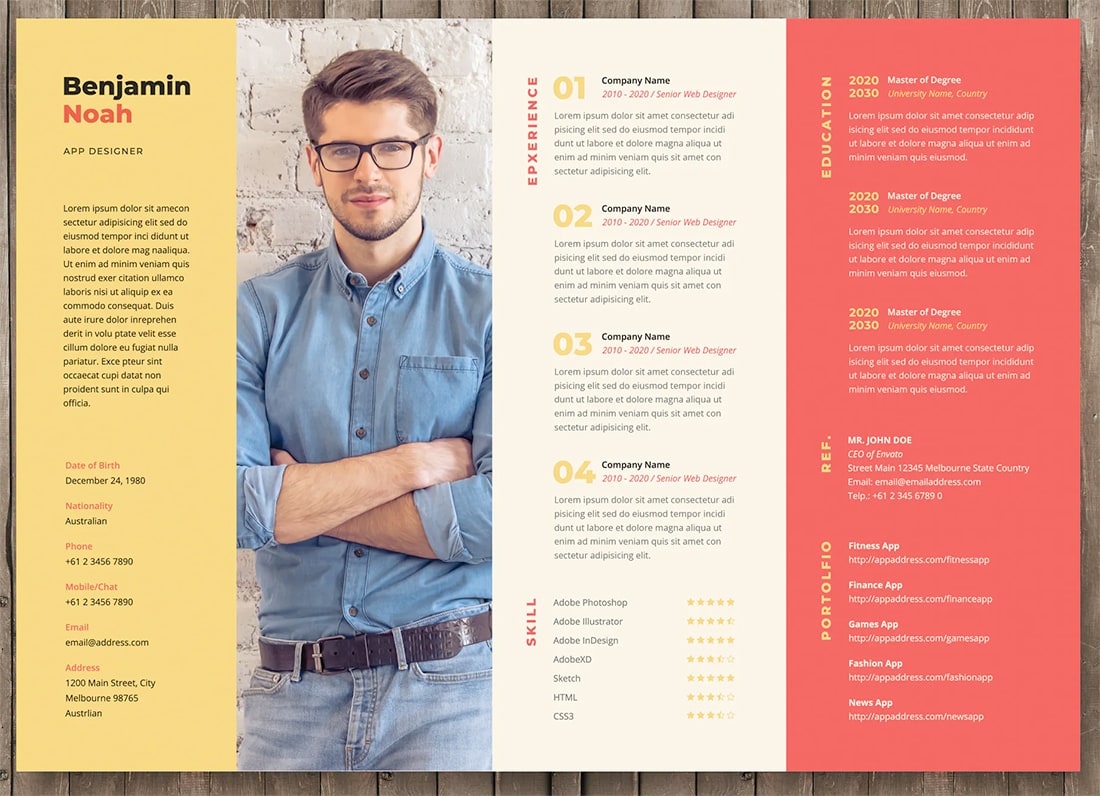 Want to make a big impression with your resume colors? Try this combo of yellows and coral for high impact color that demands attention. The key here is printing. Don't skimp on quality if you want this resume to stand out.
14. Mossy Green and Black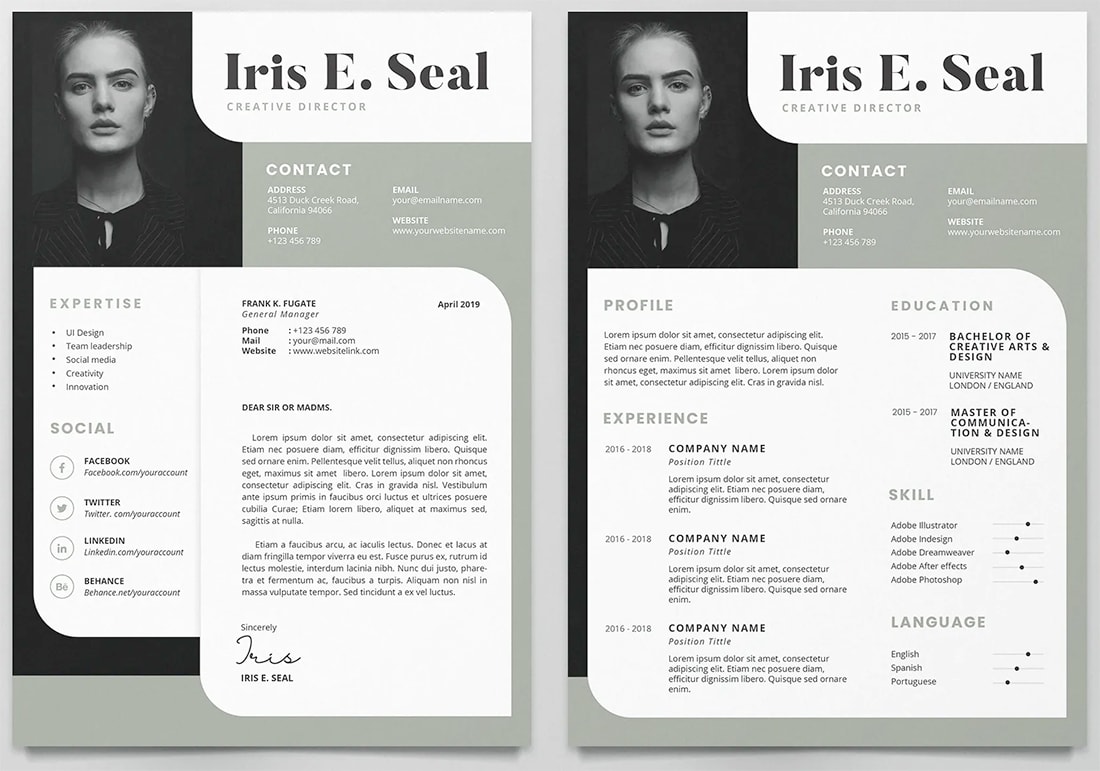 Mossy green and black create a nice color pair for a resume that has a classic feel but with just enough color to be rather stylish. Experiment with the green color to get just the right complement for you.
15. Blue, Orange, and Gray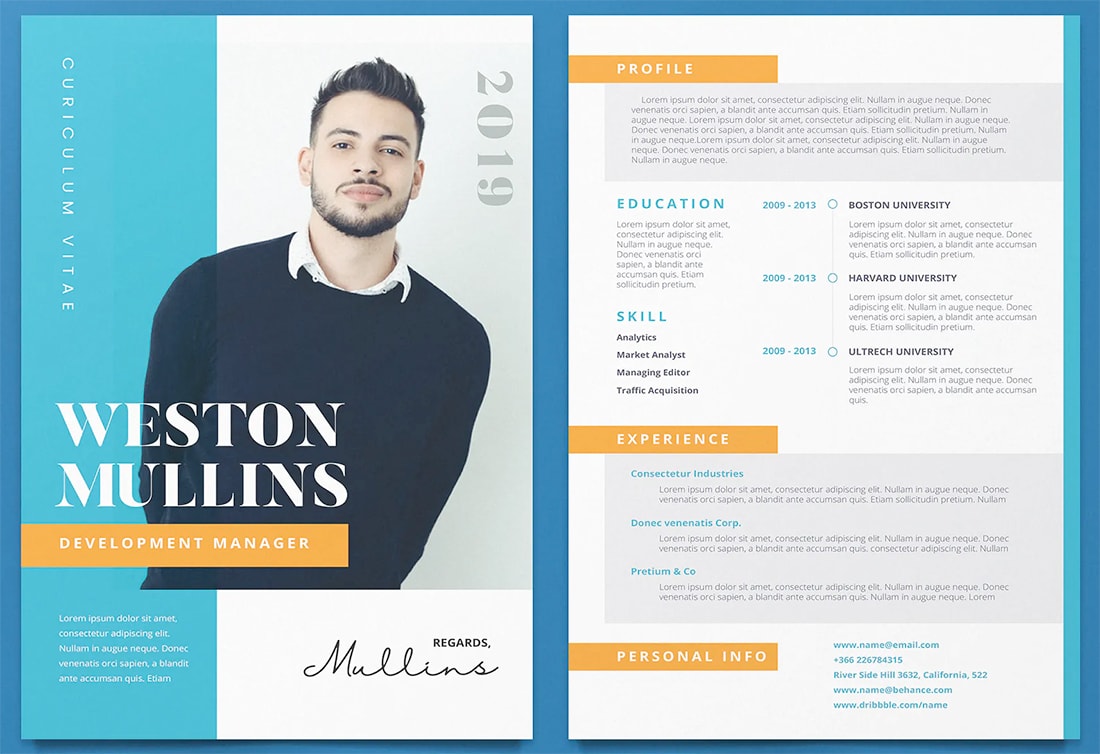 Bright blue, orange, and gray make a stunning resume color scheme that feels fresh and youthful. It's a combination you might not consider, but can add extra emphasis to your resume in a stack of others.
16. Steel Blue and Soft Gray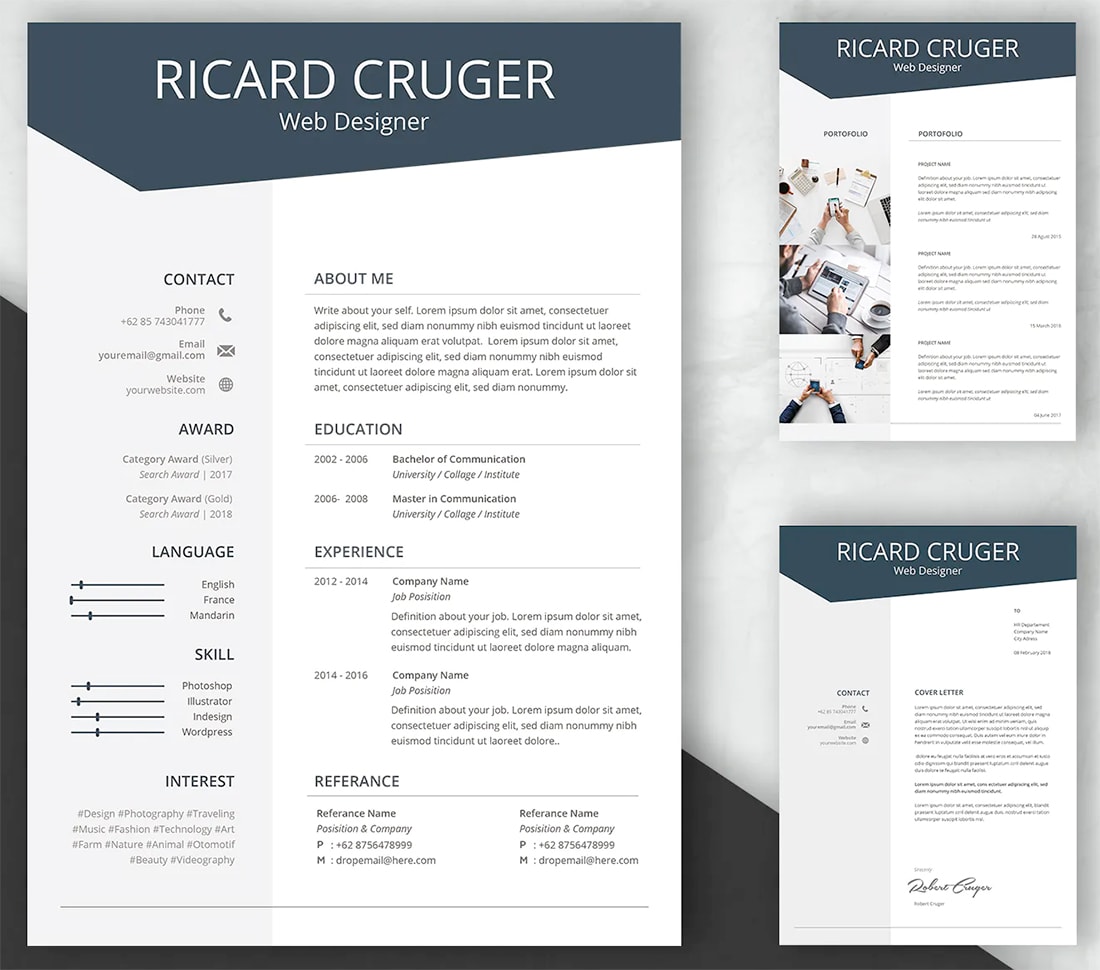 It's hard to beat the combination of steel blue and soft gray for a resume. It's classy and elegant. The colors are fairly neutral but not plain. You could also consider a third color accent, but this duo stands on its own.
17. Emerald Green and Yellow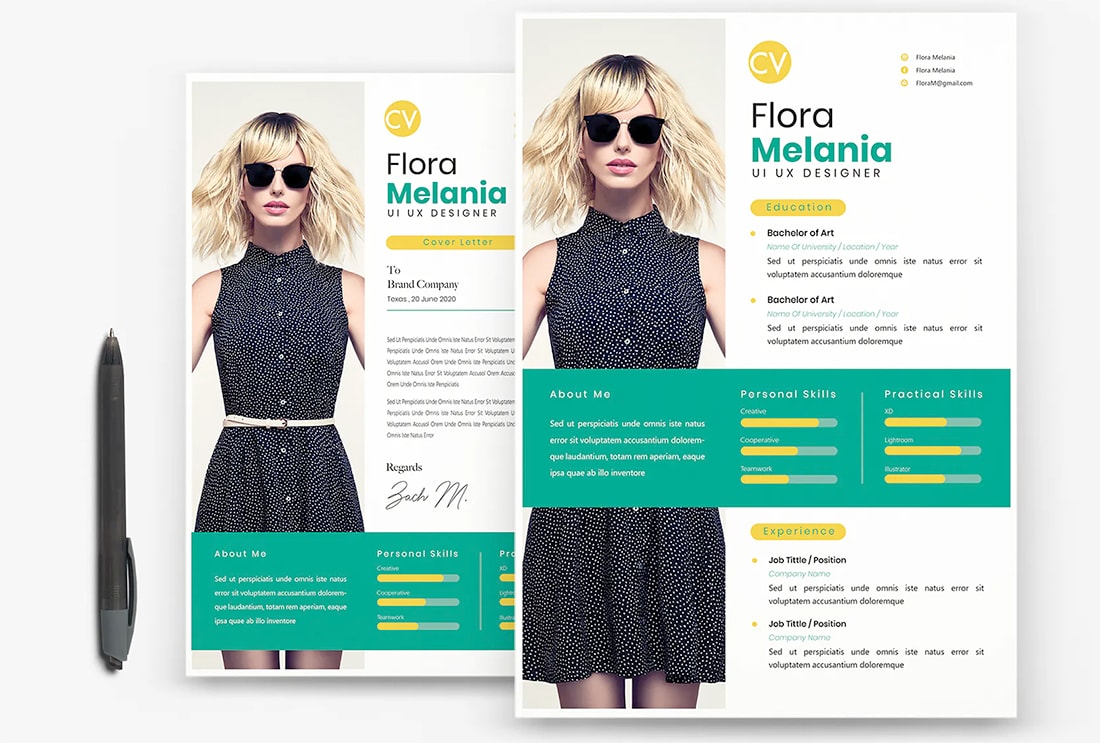 If you are looking for a bold resume color option, this is it. Emerald green and yellow provide a striking color scheme that's fun and visually interesting.
18. Earthy Browns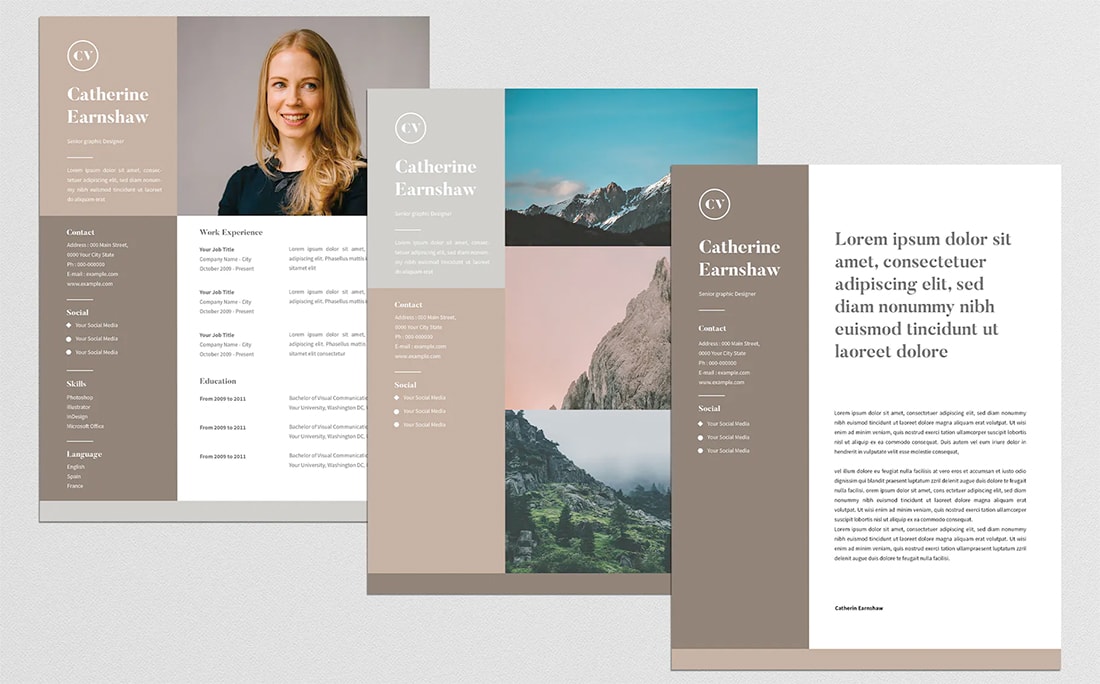 An earthy brown color scheme is a nice option if you are looking for a stylish neutral palette that isn't gray or blue. Opt for rich browns so that the overall feel doesn't get drab. This color scheme works great with photos, too.
19. Berry Ombre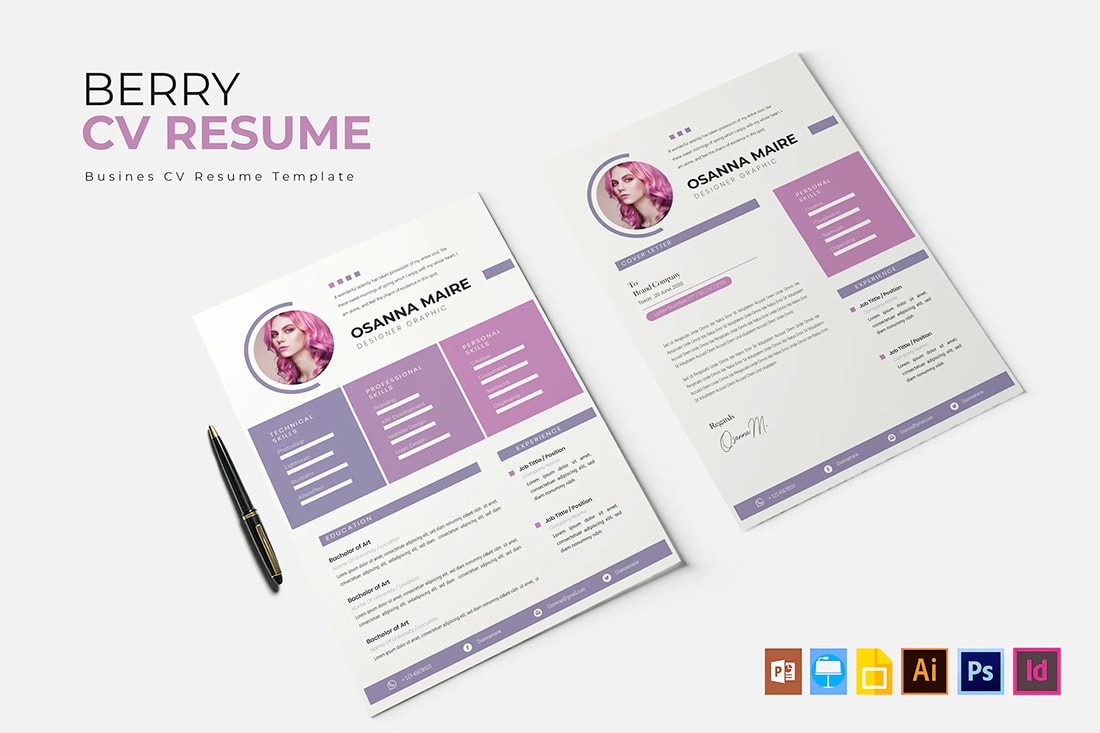 While the berry tones in this color scheme might be too stylish for some, it's a concept you can apply to other colors. The ombre/fade coloring does create a modern feel that adds emphasis to specific resume content.
20. Blue Gradient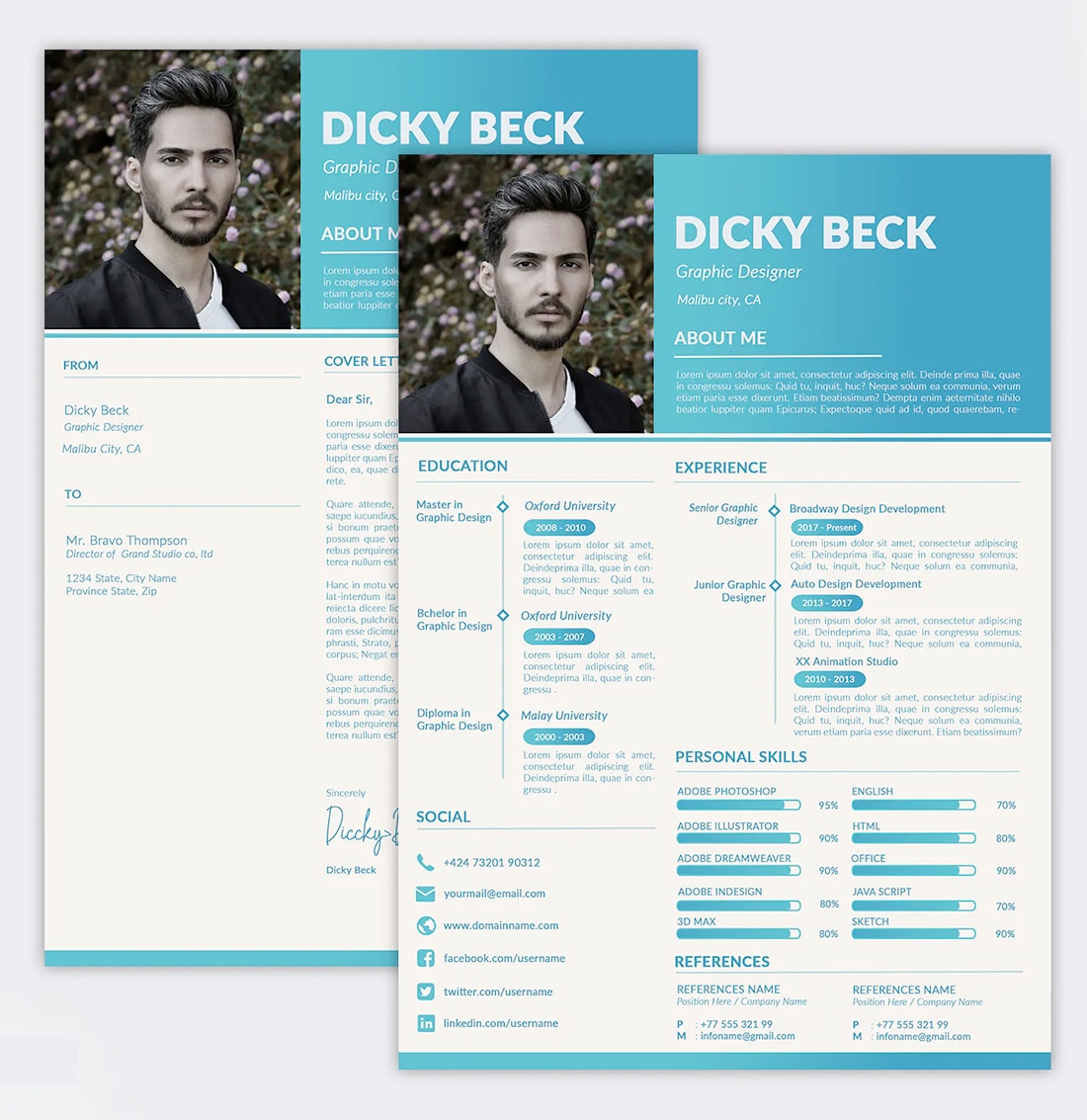 Pick two blues and create a gradient that adds a super trendy look to your resume design. (Gradients are big right now and can show that you are on top of design trends.) And you don't even really have to use blue here, but this color combo is rather stunning.