6 Best Adobe After Effects Alternatives for VFX & Motion Graphics
Adobe After Effects is unbeatable when it comes to creating motion graphics and visual effects. Its ease of use, extensive tools, community support, and overall features combined offers one of the best experiences to all types of users.
However, After Effects is also quite an expensive option, especially for beginners looking to add simple visual effects to their personal projects. Or freelancers wanting to save money.
This is why we wanted to bring you this list of budget-friendly After Effects alternatives. Unlike After Effects, you can actually own most of these software by paying a single price. Some of them are also free to use.
While these apps are not as sophisticated or polished as After Effects, they will provide you with an experience similar to it. And they are more than enough for your personal and client projects.
Let's dive in and have a look.
Download thousands of versatile Adobe After Effects templates, logo stings, openers, slideshow templates, lower thirds, and more with an Envato Elements membership. It starts at $16 per month, and gives you unlimited access to a growing library of over 2,000,000 Adobe After Effects templates, design assets, photos, videos and more.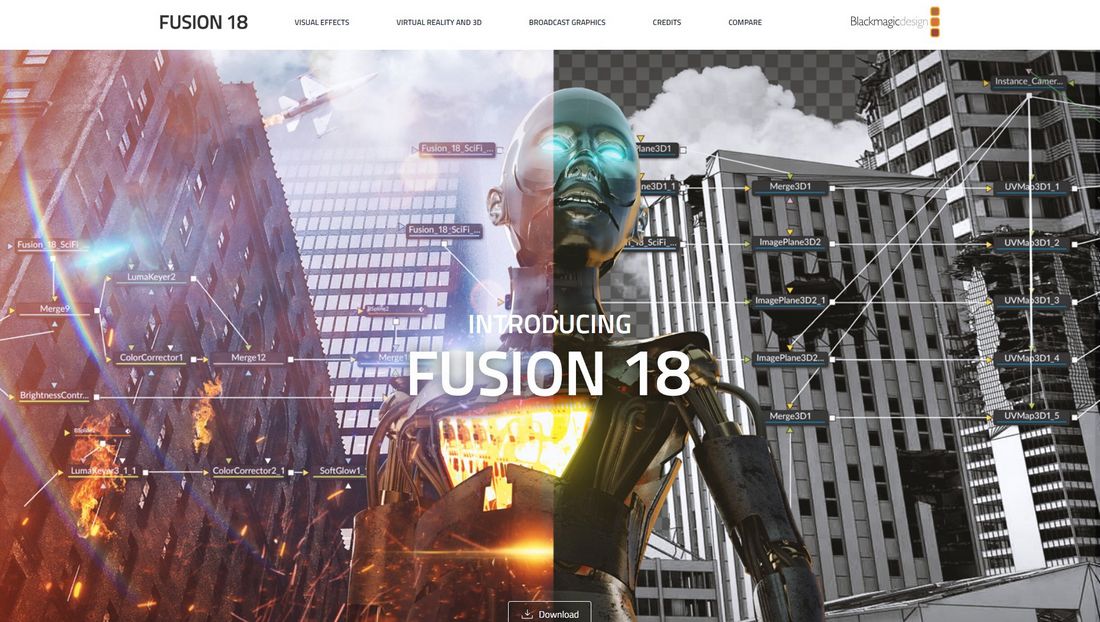 Developed by Blackmagic Design, Fusion is the visual effects and motion graphics counterpart of DaVinci Resolve. It can handle visual effects, 3D, VR, and motion graphics all in one platform. The software also works perfectly in harmony with DaVinci Resolve for creating animations and VFX for video projects.
Fusion is also a highly professional software used by Hollywood blockbusters from Ant-Man to Empire, NCIS, Red Sparrow, and much more. It's one of the best After Effects alternatives available.
Best Features of Fusion Studio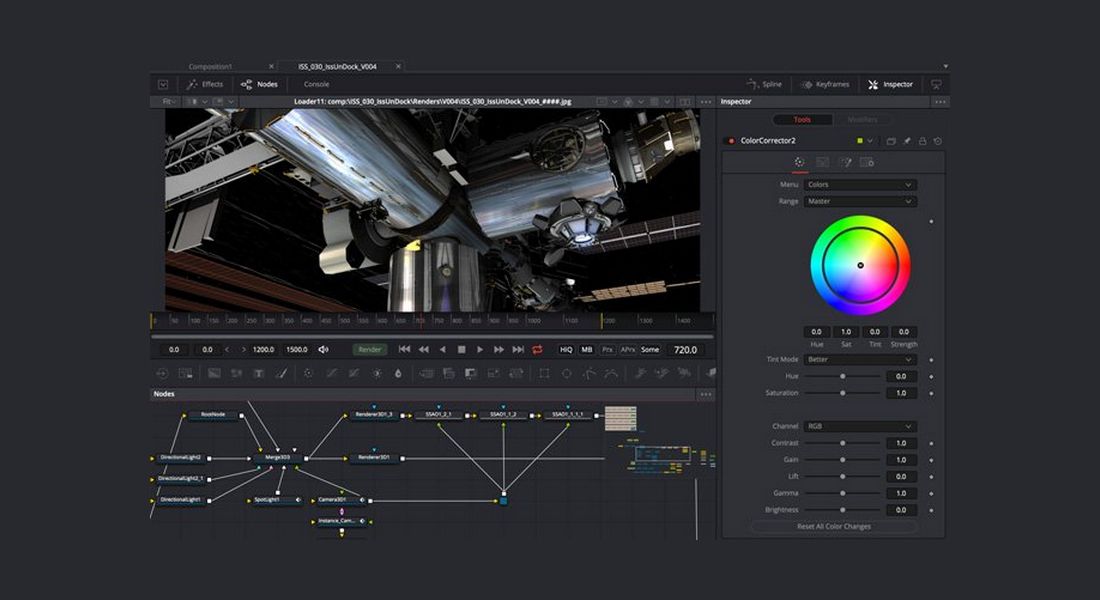 Node-based interface makes it much easier to complex visual effects faster and easier than using a timeline interface
3D compositing allows you to seamlessly combine 3D models with live action scenes
3D particle system lets you add realistic-looking gravity, fire, and weather effects with ease
Ability to create 2D and 3D text animations and 3D motion graphics
Built-in tools for color-correction and color-grading
Tools for creating virtual reality (VR) content
Price
A standard version of Fusion is available with the free version of DaVinci Resolve. To access more advanced features like GPU-accelerated compositing and plugins, you can purchase the Fusion Studio software for a one-time price of $295.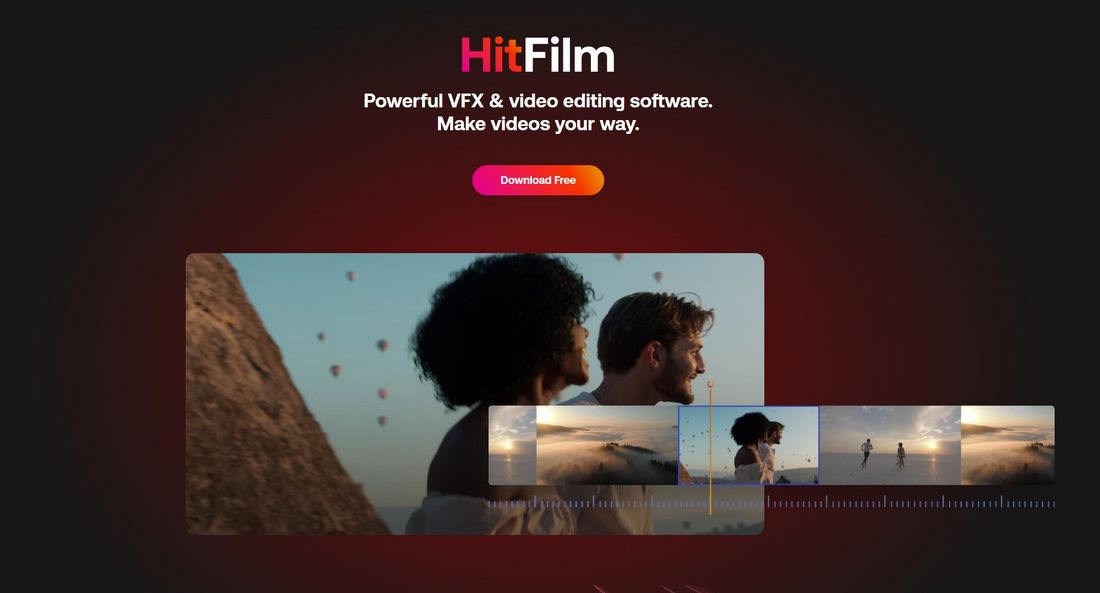 Hitfilm Pro is a two-in-one video editor and a VFX software toolkit. In a way, it brings all the features of both Premiere Pro and After Effects combined into one software package.
Hitfilm Pro features versatile video editing tools that can handle everything from YouTube videos to feature films. It supports all video formats and GPU-accelerated video decoding for fast performance.
It also claims to have the "biggest VFX software toolkit available" with more than 980 VFX and presets for easily creating animations and visual effects for video projects.
Best Features of Hitfilm Pro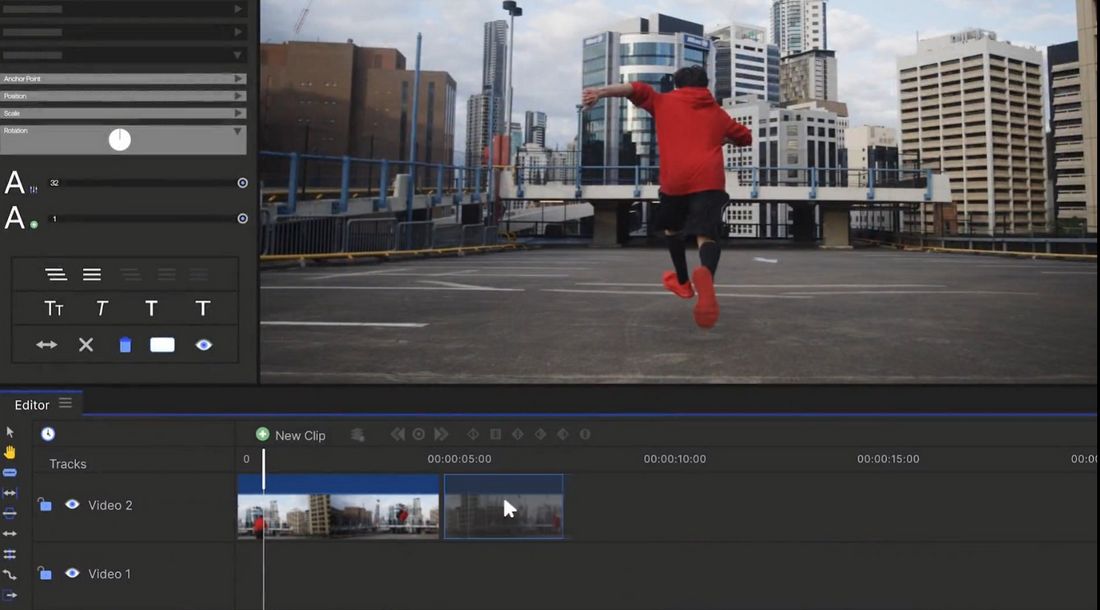 Powerful video editing software and VFX toolkit in one platform
Animate and composite 3D models with realistic-looking results
Hollywood-quality lens flare and lighting effects with full control over artifacts
Sophisticated particle effects with emitters, behaviors, and deflectors
Access to Foundry's VFX and 3D camera tracking plugin and Mocha HitFilm plugins
Price
Hitfilm has a free plan that allows you to edit and export videos in up to HD quality along with access to 127 visual effects. To access more tools and advanced plugins like BorisFX 3D Objects, you'll have to subscribe to the Pro version which costs $12.99 per month. And with it, you'll get access to Hitfilm and Imerge. It's still cheaper than Adobe After Effects.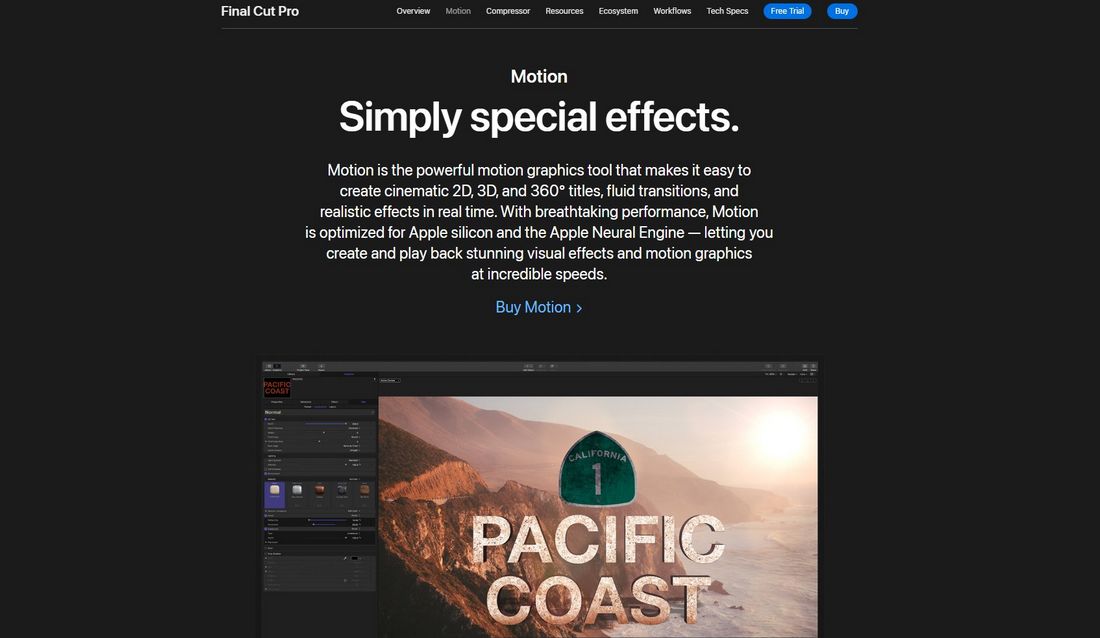 Apple Motion is the perfect After Effects alternative for Apple users and fans of Final Cut Pro. With Motion, you can handle all your motion graphics needs in one place and easily use them in Final Cut Pro.
Motion is not a complete replacement for After Effects or even some of the other advanced software on our list. But it has all the standard features you'll need to create 2D and 3D motion graphics without needing to break the bank.
Best Features of Apple Motion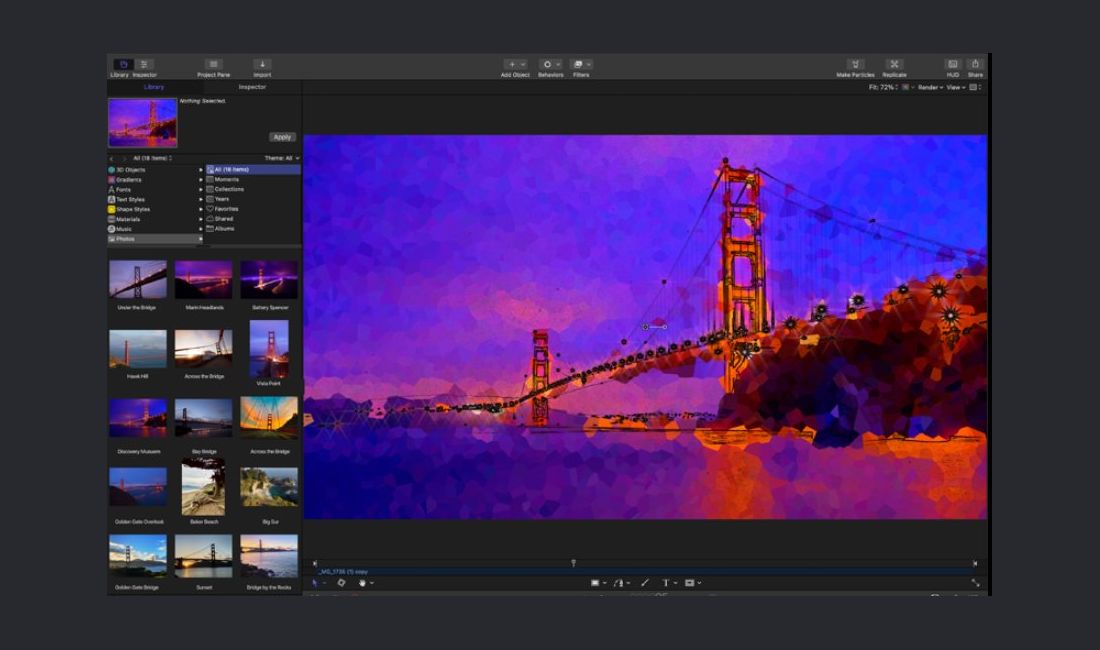 Works well in combination with Final Cut Pro for editing and creating VFX
Object tracking powered by machine learning allows you to add effects more easily
Ability to create 2D, 3D, and 360° titles and text effects
Add filters, depth of field effects, import 3D objects, and more
Fully optimized for Apple chipsets and Apple Neural Engine
Price
Apple Motion works in sync with Final Cut Pro and you can purchase it from the Appstore for a one-time price of $49.99. It's one of the most affordable premium motion graphics software on our list.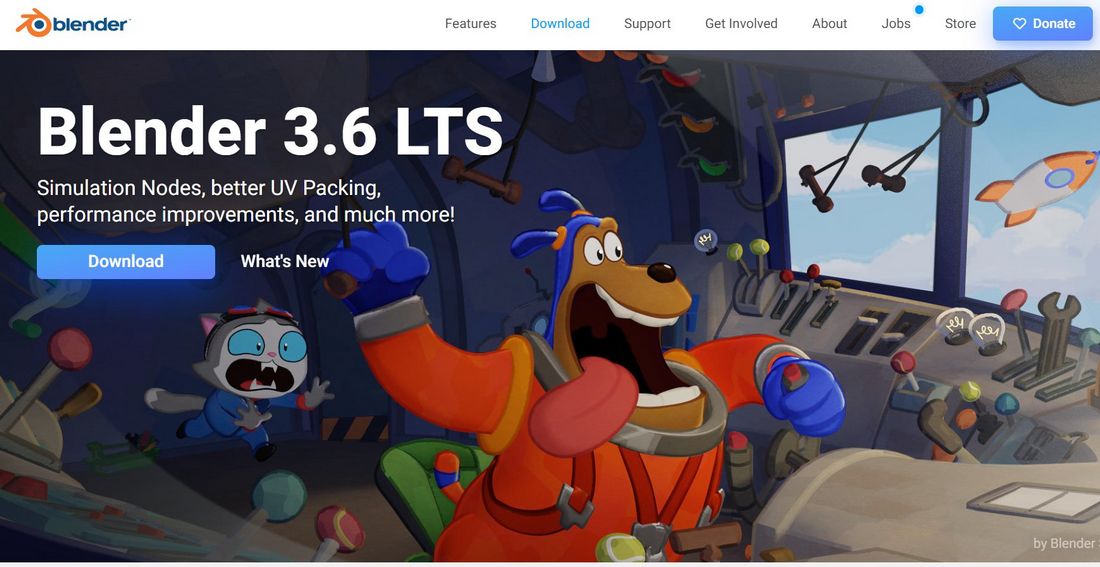 Blender is the first independent and truly free After Effects alternative on our list. Unlike other software we've featured, Blender is not exactly a video editor. It's completely free and open-source 3D graphics and VFX software.
If you do a lot of animation work in your video projects, Blender is the ideal choice for creating all sorts of visual effects and motion graphics. One downside to using Blender is its sophisticated interface. It's not the most beginner-friendly software out there.
In addition to its 3D rendering and modeling tools, Blender is also used for animations and VFX. It's the software behind some of the most popular and award-winning animated shorts.
Best Features of Blender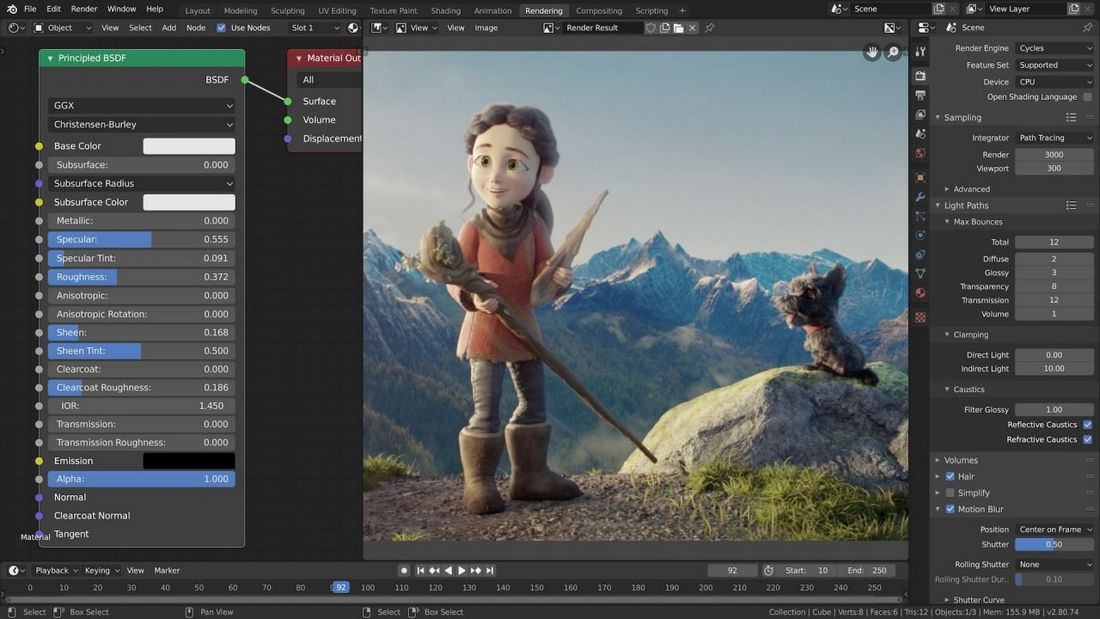 Create and render high-quality 3D scenes and models
Includes animation tools with rigging
Has a built-in compositor with a library of nodes for high-quality post-production
Supports motion tracking including camera and object tracking
It's completely free to use forever
Price
Blender is an open-source software. It's completely free to download and use the app. It's available on Windows, Linux, and Mac platforms.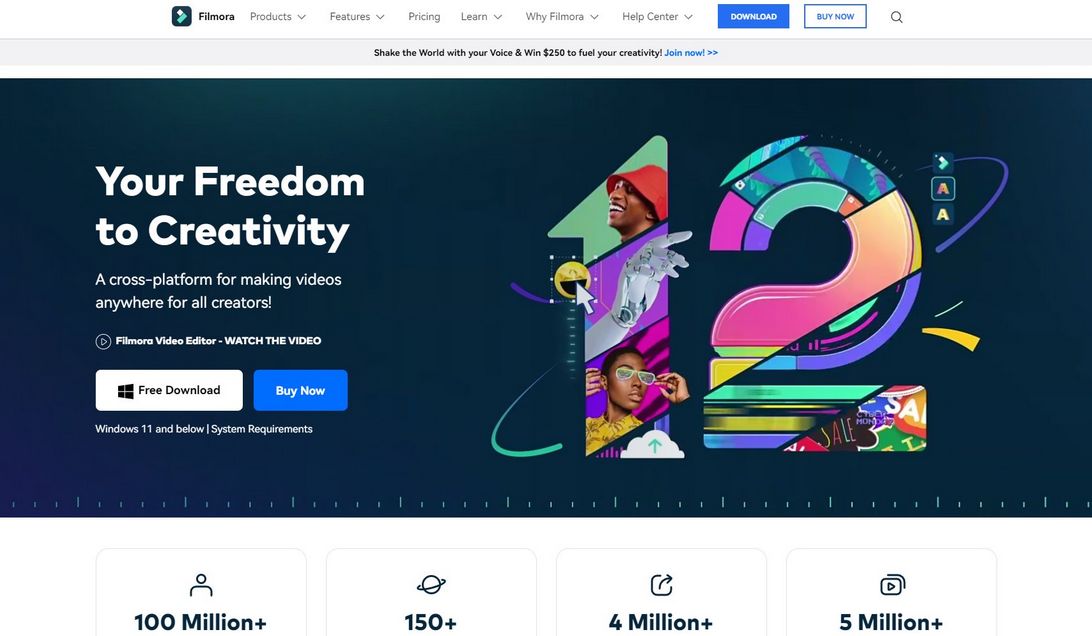 Wondershare Filmora is a very beginner-friendly and easy-to-use video editor suitable for all types of creators. It's especially ideal for creating social media videos with cool and creative effects.
Alongside the video editor, Fillmora also includes lots of cool visual effects and animation tools that will help add more style and uniqueness to your videos. However, these VFX tools are not as sophisticated as the ones in After Effects or Hitfilm.
What makes Filmora more useful is its AI-powered toolkit, which features motion tracking, AI portraits, background removals, and more. These tools are a godsend for social media content creators.
Best Features of Wondershare Filmora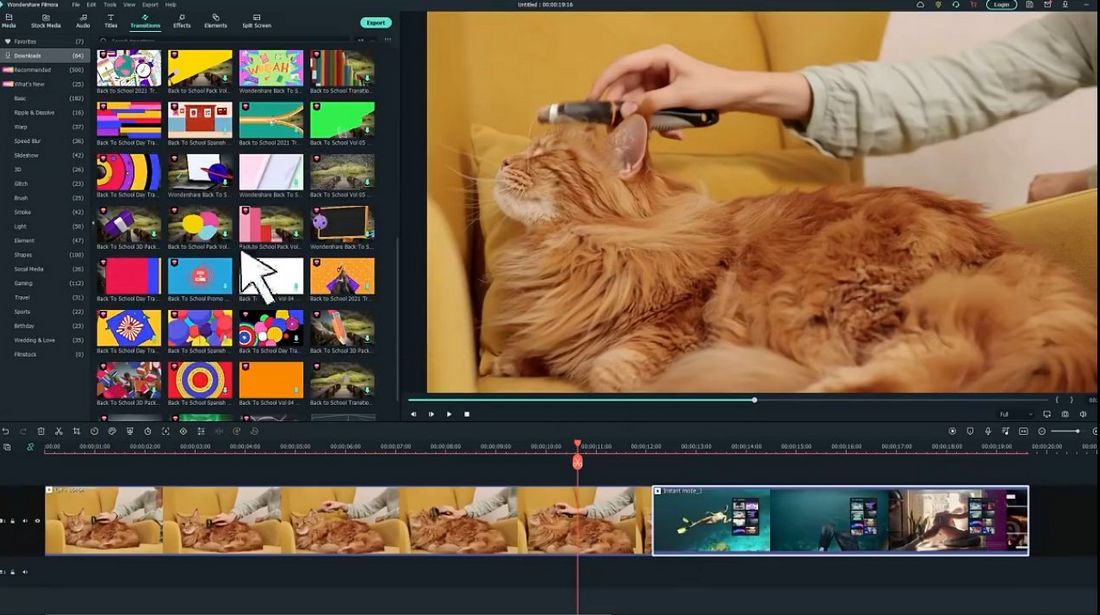 Beginner-friendly user interface makes it much easier to use for all types of creators
Includes creative visual effects for lighting, particles, stylistic effects, and more
Easily create motion tracking effects and remove backgrounds
Has lots of AI tools for creating visual and audio effects more easily
Features built-in color correction and 3D LUT support
Price
Filmora can be purchased for a one-time price of $99.99 (often goes on sale at a much lower price). This gives you all future updates for the current version of the software. If you want to access future versions of Filmora, you can opt-in for the $89.99 per year subscription plan, which includes all desktop and mobile versions of the app.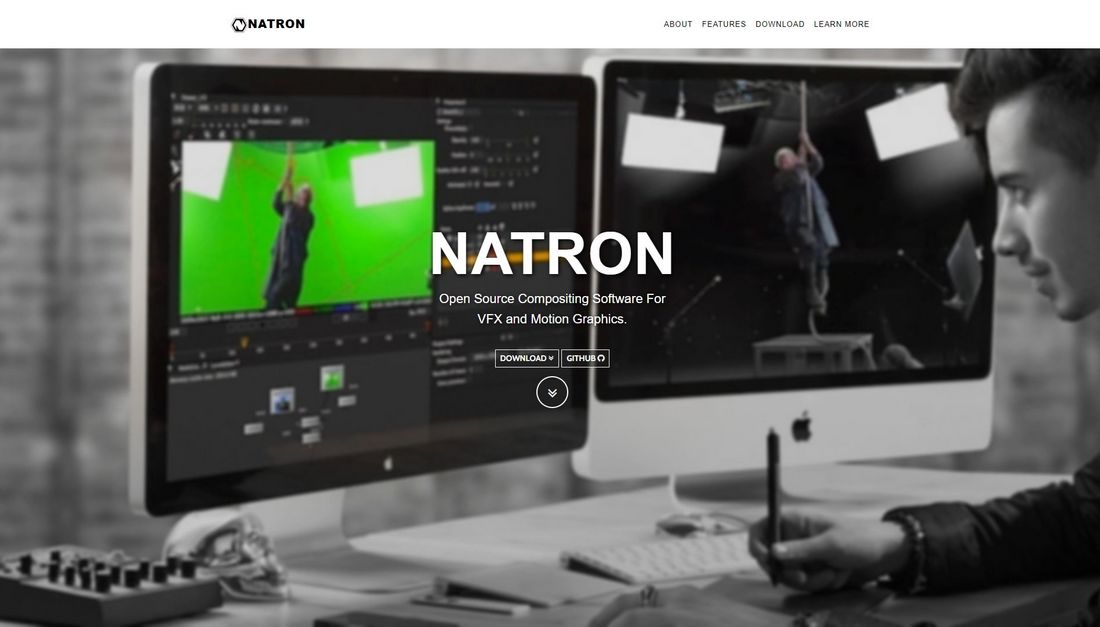 Natron is another great open-source alternative for After Effects. This software is much more suitable for 2D and 2.5D animations and motion graphic creations.
Natron has a very intuitive and easy-to-use node-based editor for managing and creating visual effects without effort.
This is arguably the most flexible and accessible platform for creating visual effects. However, the software does involve a steep learning curve.
Best Features of Natron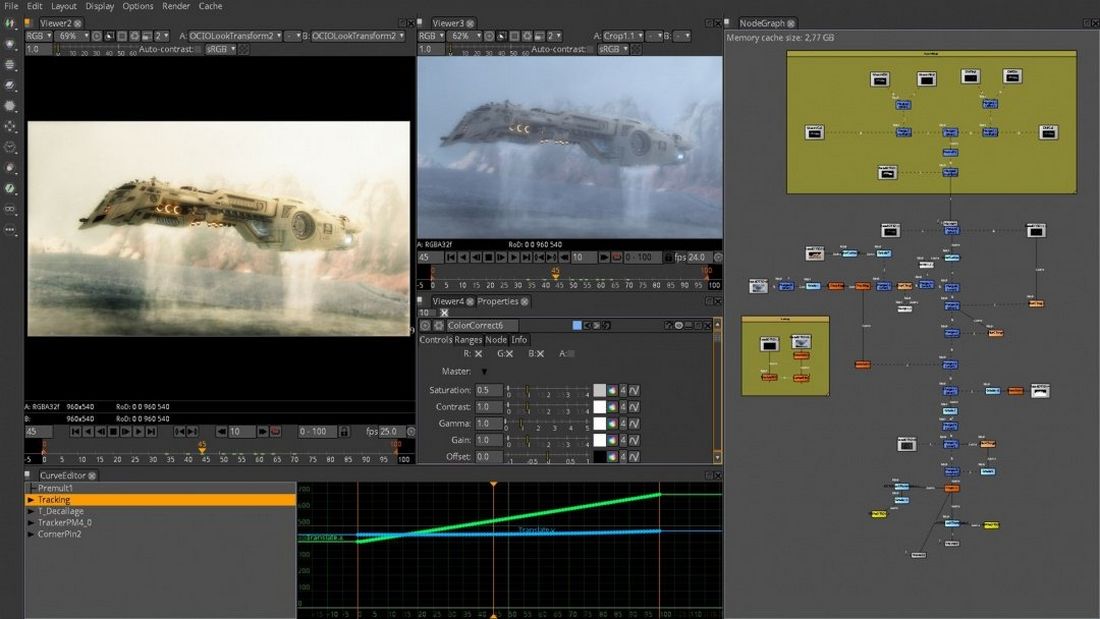 Comes with an innovative node-based workflow with easy organization
Includes 2D and Planar tracker with multi-layer rotoscoping
Faster network and GPU accelerated rendering
Has an extensive collection of over 250 community plugins
Price
Natron is completely free to use for as long as you want. For open-source software, Natron gets updated quite often. And it's available on Windows, Mac, and Linux platforms.
Which After Effects Alternative Is Best?
Fusion Studio is our top pick. It has the best options and features you should look for in an After Effects alternative.
The fact that you can use Fusion with DaVinci Resolve will offer you an experience similar to using Adobe After Effects with Premiere Pro. In addition to all of its features, you can even use it for free for most of your projects.
Apple Final Cut Pro Motion is another great After Effects alternative, especially for Apple users. It's not as advanced or capable as Fusion or After Effects. But Motion has a passionate community that keeps producing third-party templates. And it's much more beginner-friendly.
You can also take advantage of the other apps for specific types of creations. Like using Blender for 3D VFX and Natron for 2D VFX. Both these apps are free so the only investment you have to make is learning to use them.
Of course, the other software we mentioned are all great as well. It's up to you to pick a software that meets your requirements and needs.