13+ Matte Photoshop Actions & Effects
Today we bring you a handpicked collection of matte Photoshop actions that will allow you to apply an aesthetically pleasing visual effect to your everyday photos.
The matte effect is widely used in fashion, lifestyle, and portrait photography as well as many other digital marketing materials for giving a soft and unique look to images and photographs.
This collection features both free and premium matte Photoshop actions you can use with various projects from optimizing outdoor photos to wedding photography, landscapes, and much more.
Download thousands of stunning Photoshop actions and add-ons with an Envato Elements membership. It starts at $16 per month, and gives you unlimited access to a growing library of over 2,000,000 actions, presets, design templates, themes, photos, and more.
What is a Matte Photoshop Action?
If you've been lucky enough to work with real printed photos then you're probably aware of matte photo paper. Unlike glossy photo paper, when you print a photo on matte paper it gives photos a unique look of its own.
Photos printed on matte paper feature softer blacks and get rid of the shiny aspect of the glossy paper to bring out more details in your photos.
Even though we rarely use photo paper anymore, the matte effect is still being used in digital photography to reproduce that same matte paper effect in photos and images. A matte Photoshop action is a preset that allows you to create that same matte effect in Photoshop with just one-click and apply the effect to your own photos.
Top Pick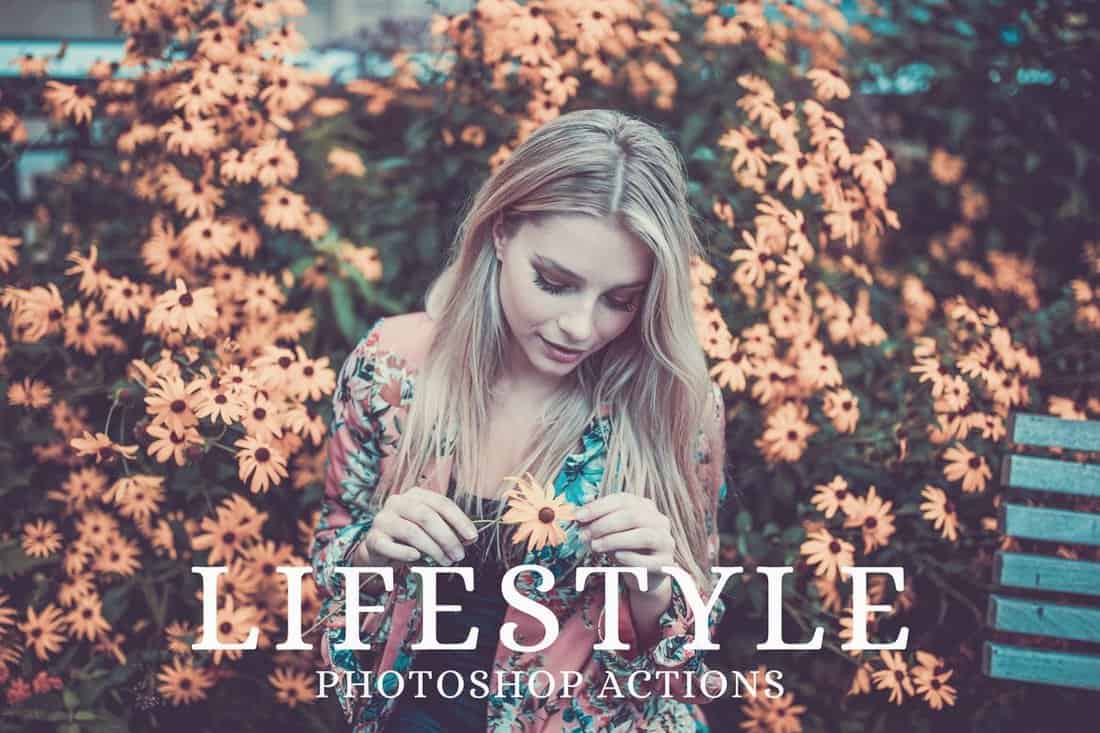 Lifestyle photos are the perfect fit for matte effects. Adding a matte effect makes the blacks look soft and faded and will easily bring out the colors in your photos to make them look more vibrant and colorful. This collection of Photoshop actions are designed specifically for achieving that goal.
The bundle includes 25 different styles of matte effects you can apply to your lifestyle and portrait photos almost instantly. The effects can also be customized to your preference by editing the adjustment layers as well.
Why This Is A Top Pick
This collection of Photoshop actions is a must have for Instagram bloggers, travel photographers, and even for optimizing fashion photoshoots. Since it offers a wide selection of high-quality and customizable effects it makes the bundle even more valuable.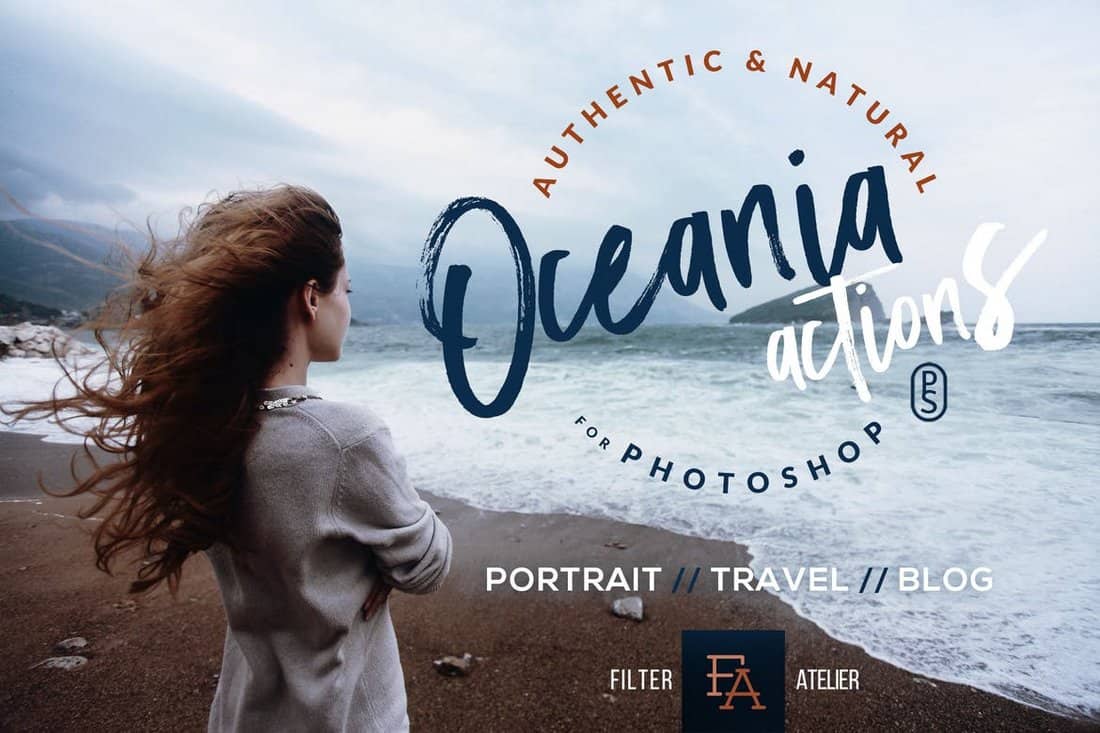 Oceania is a bundle of Photoshop actions made for improving and optimizing outdoor photography. It comes with 5 different actions that apply subtle faded matte effects that will allow you to change the mood of your landscape and portrait photos. These effects are ideal for travel and lifestyle photography.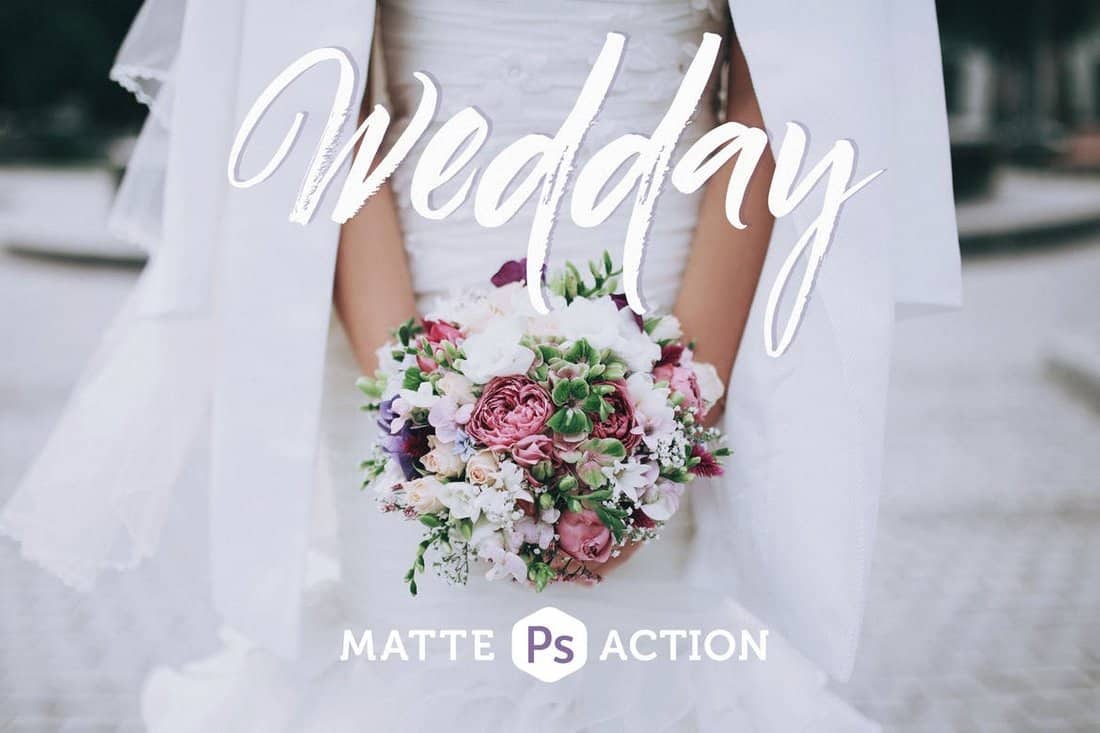 Matte effects can also make your wedding photos look even more beautiful. This is a Photoshop action designed specifically for enhancing wedding photos. It creates a soft matte effect that you can easily adjust to your preference and the action is compatible with Photoshop CS4 and higher.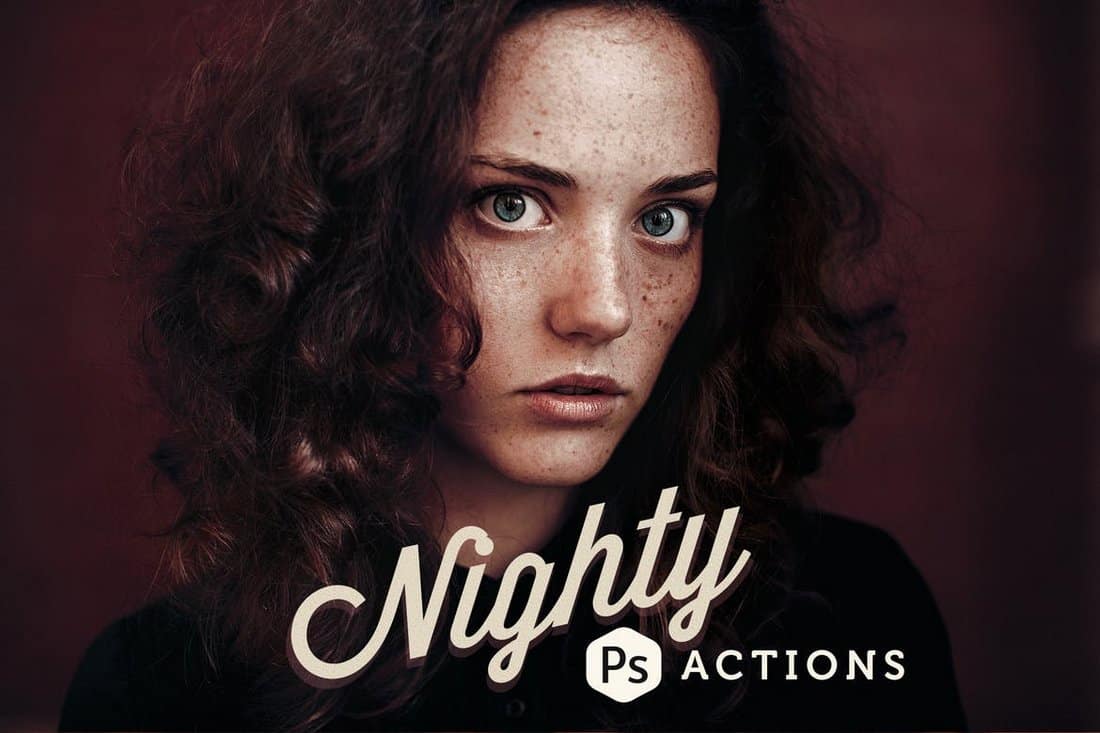 This Photoshop action also features a matte-like effect that adds more depth and mood to portrait photos. The action is also available in 9 different styles for optimizing various photos including smartphone and overexposed photos. The actions are easily customizable and work with Photoshop CS4 and higher.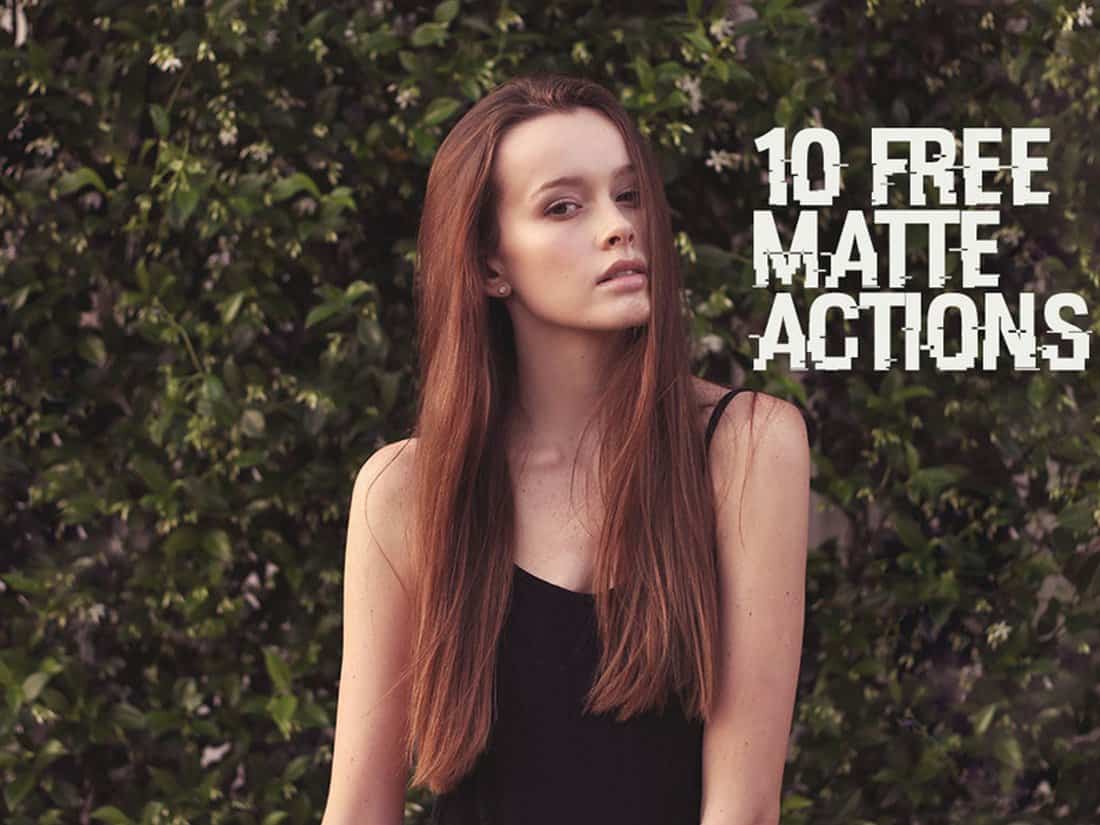 With 10 different matte Photoshop actions to choose from, this bundle of matte effects is made for beginners and for designers looking for simple and soft matte effects that require fewer adjustments.
The pack comes with 10 Photoshop actions you can use to optimize outdoor portrait and lifestyle photos.
In addition to being a free download, this bundle also features a set of premium-quality Photoshop actions that create non-destructive effects without harming the look of your photos. And the effects require fewer adjustments as well.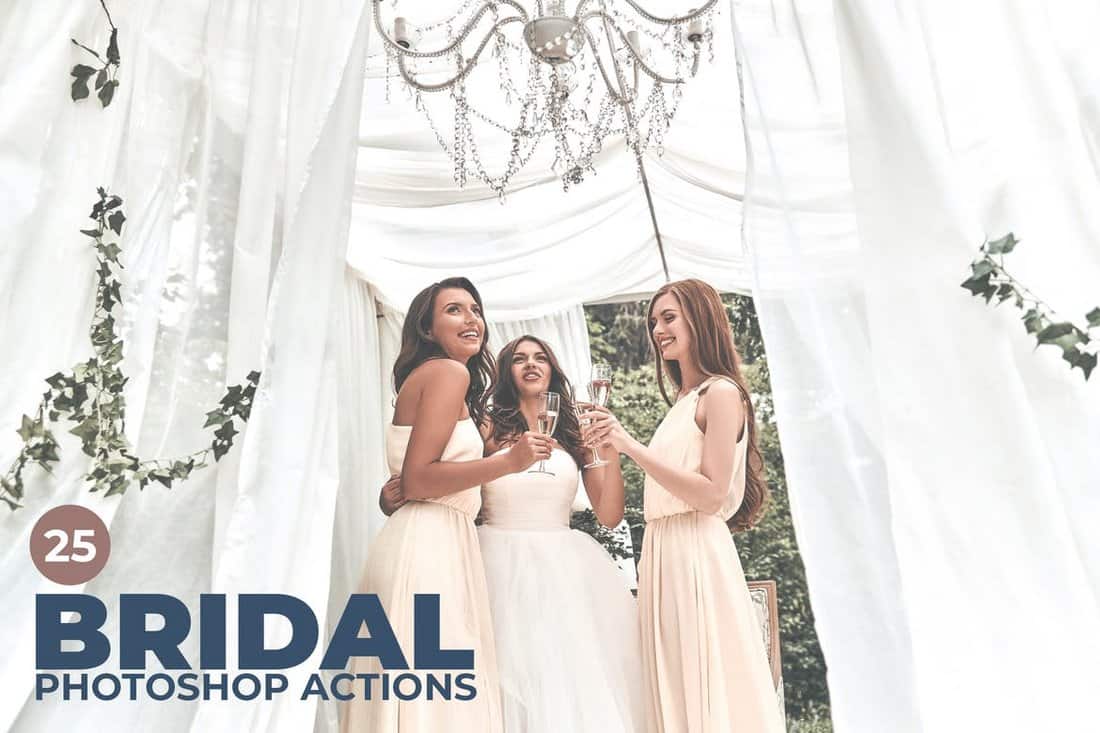 Another collection of Photoshop actions with effects designed for wedding and bridal photography. These actions also feature subtle matte and faded effects that add a nice visual effect to outdoor and portrait photos. The effects are also easily editable with adjustment layers as well.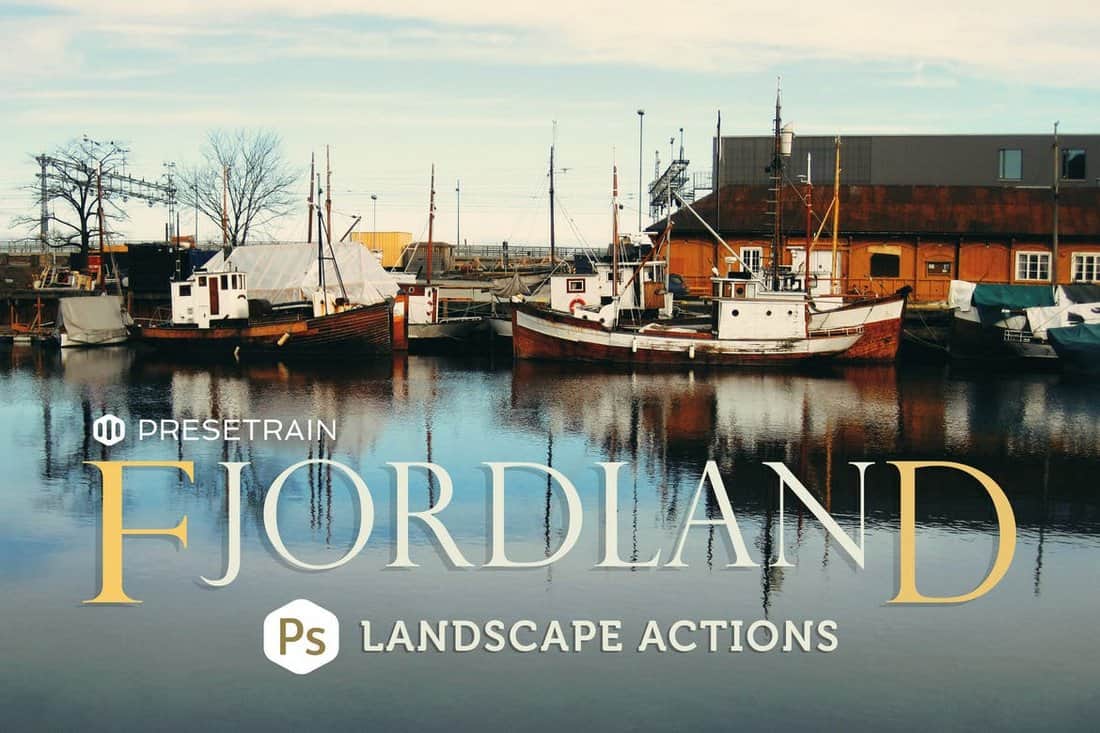 The matte-style Photoshop actions in this bundle are perfect for adding that classic matte look to your landscape and nature photography. The bundle includes 10 different actions featuring different effects with toning and adjustments for bringing out the modern-retro looks in your photos.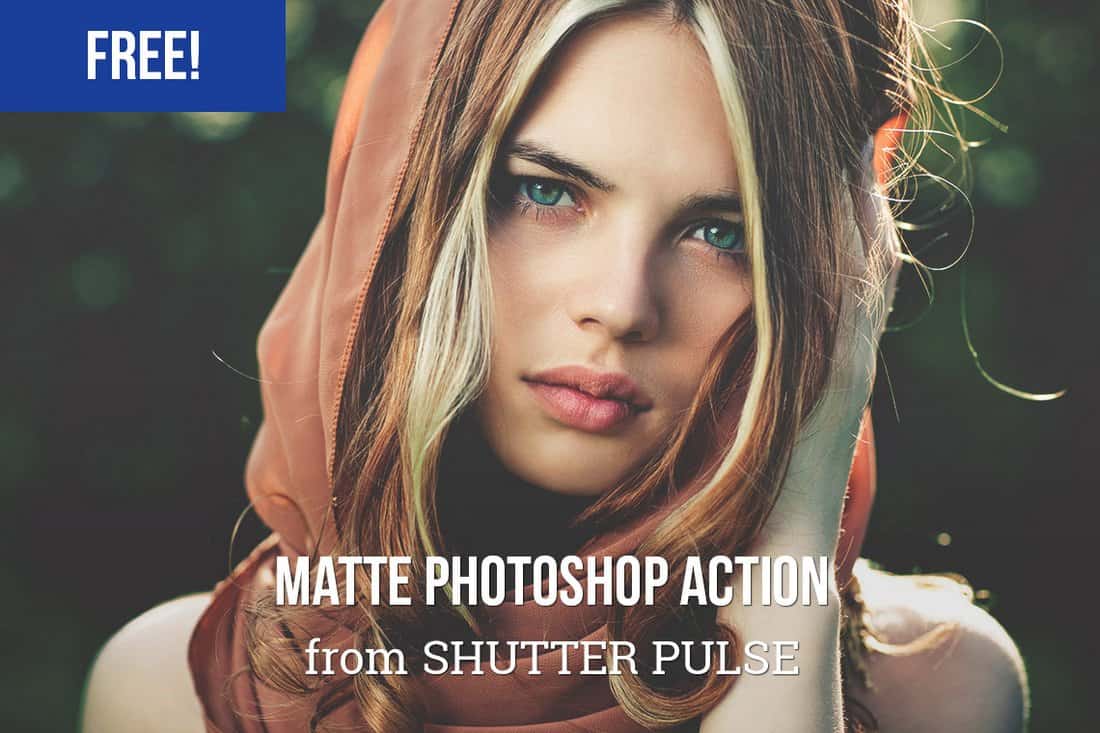 This free Photoshop action is most suitable for adding a subtle matte effect to your closeup and portrait photos. The action is easily customizable to adjust the effect. This action is part of a bundle of 20 free Photoshop actions.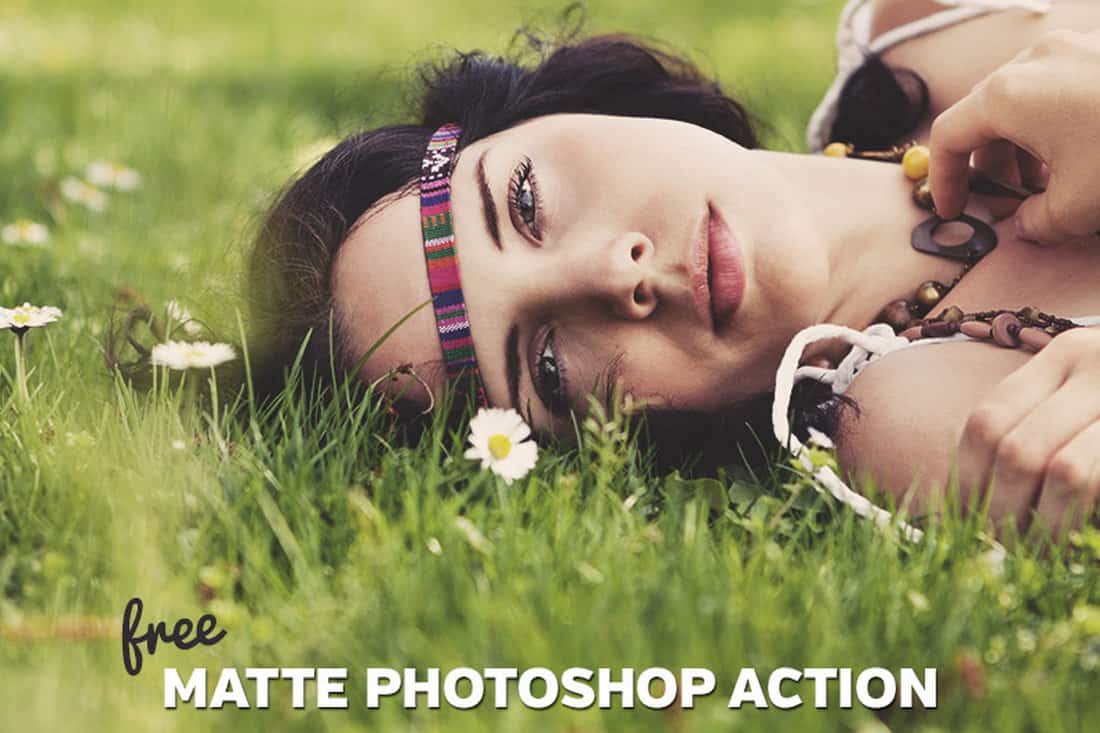 If you take lots of portrait photos outdoors and in natural light conditions, this free matte Photoshop action will help you improve the look of your photos even more.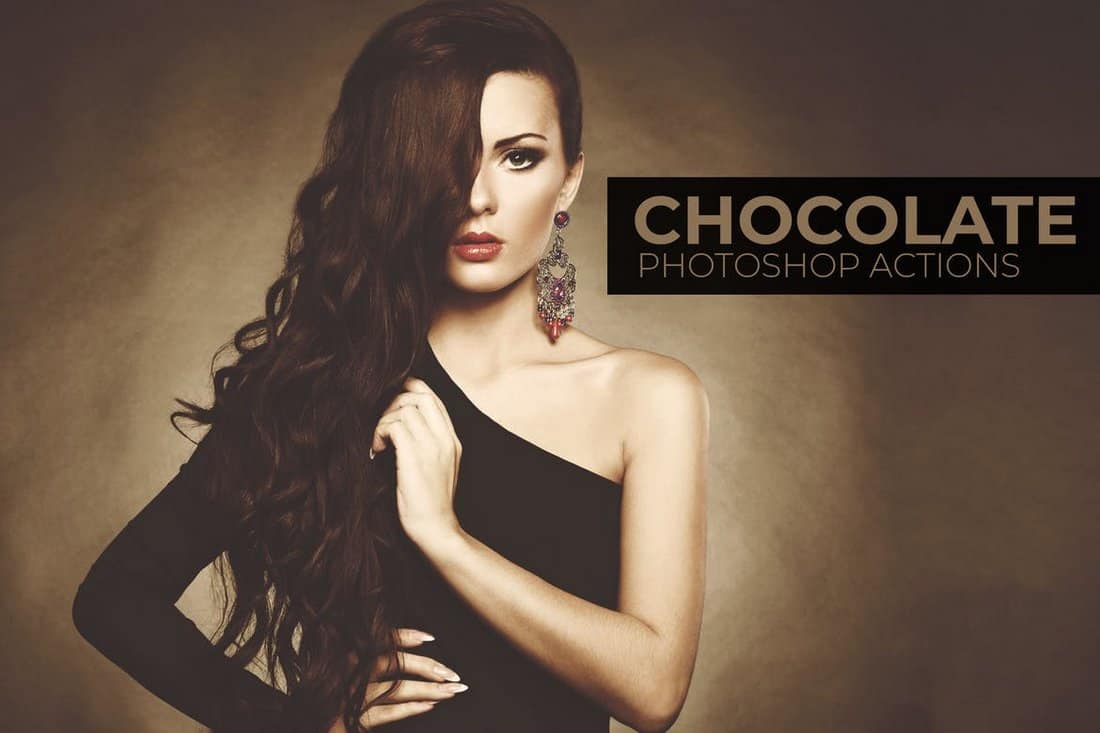 This pack includes 10 unique Photoshop actions that feature a creative set of matte color toning effects made specifically for fashion and glamour photography. These actions create non-destructive effects you can edit to your preference and make your photos look more artistic as well.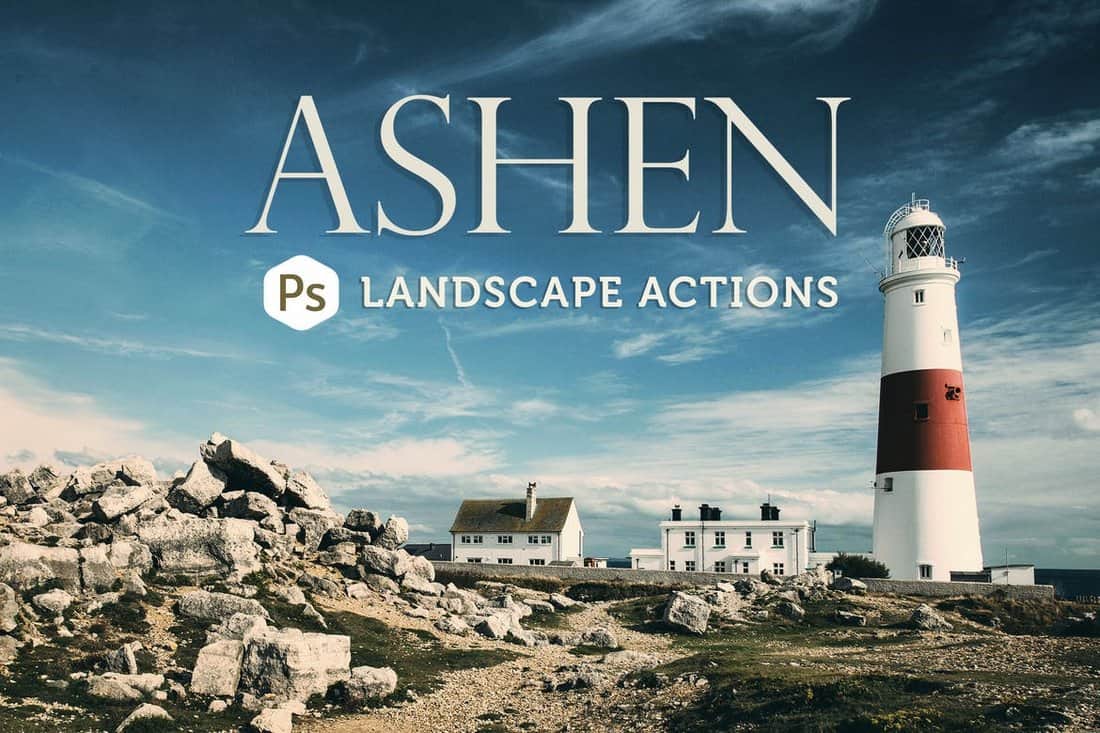 Another collection of premium Photoshop actions with matte effects. These actions are designed for improving outdoor landscape and nature photos. The bundle includes 4 different effects featuring cold and warm toning effects as well as contrast filters.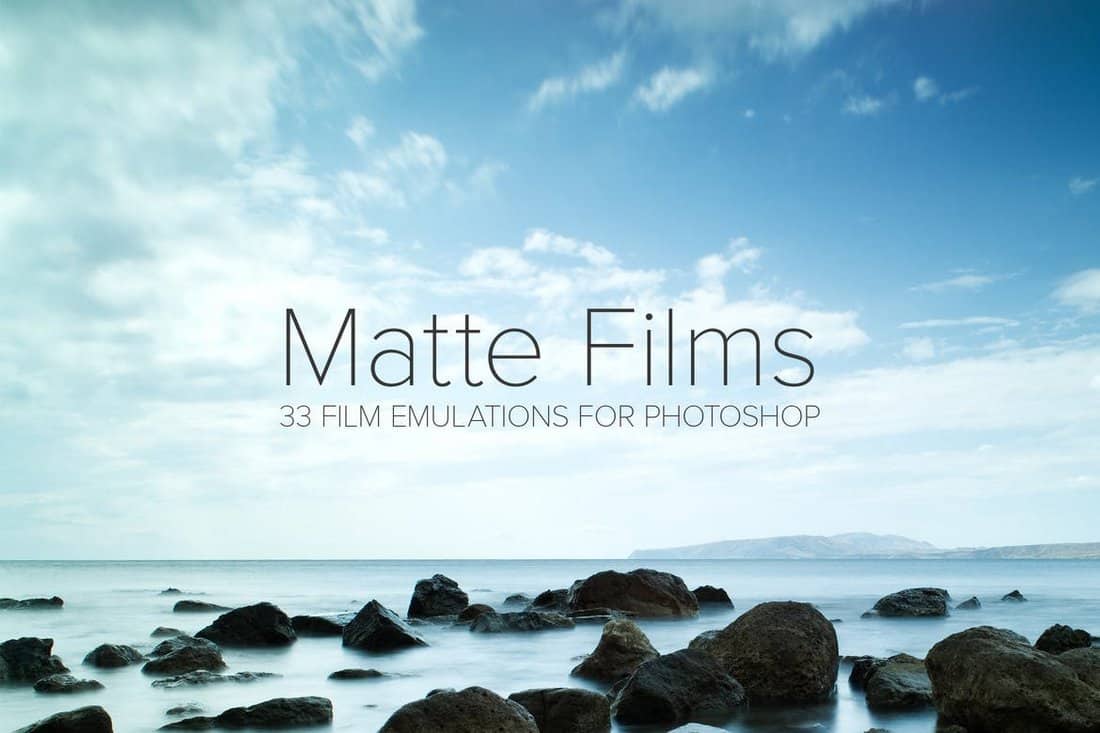 If you're looking for a matte effect with a mix of cinematic look and feel, this collection of Photoshop actions will come in handy. It features 33 film and film grain effects featuring matte color effects that are ideal for improving outdoor nature, landscape, and portrait photos.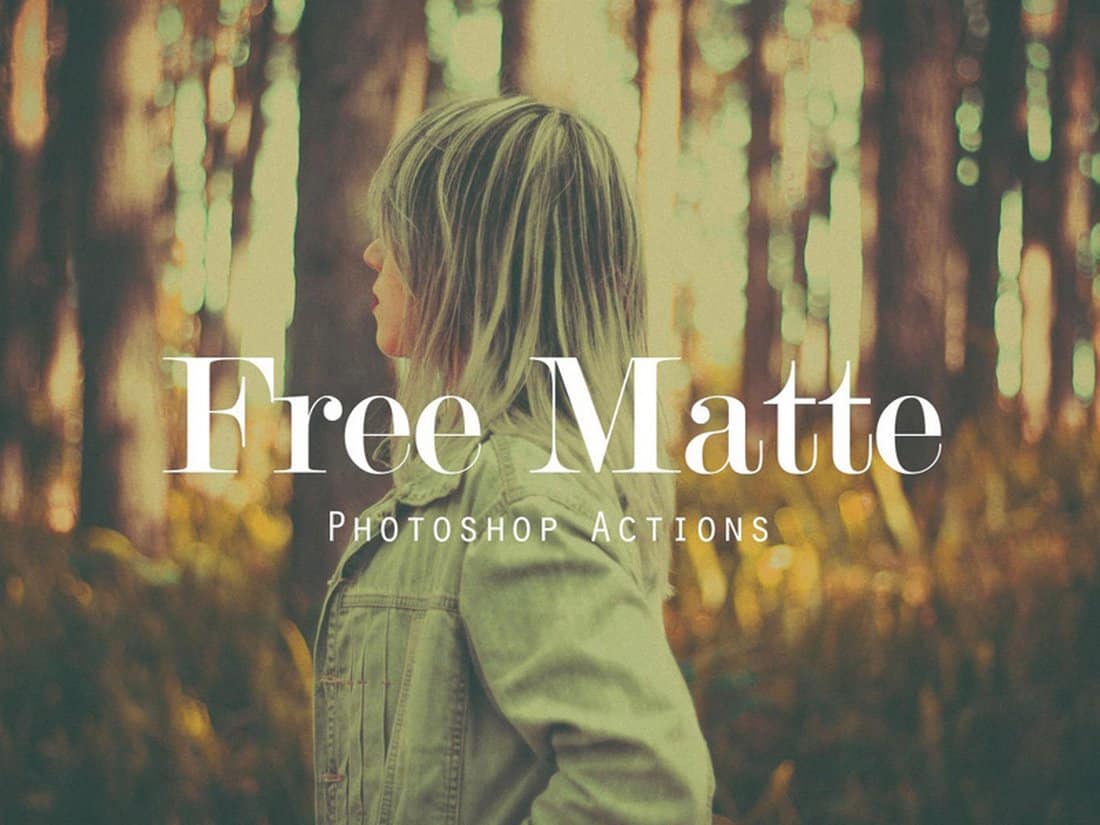 A free Photoshop action for adding a creative matte effect to lifestyle photos. This action creates a strong matte effect with a faded black effect to make your photos look moody and natural at the same time.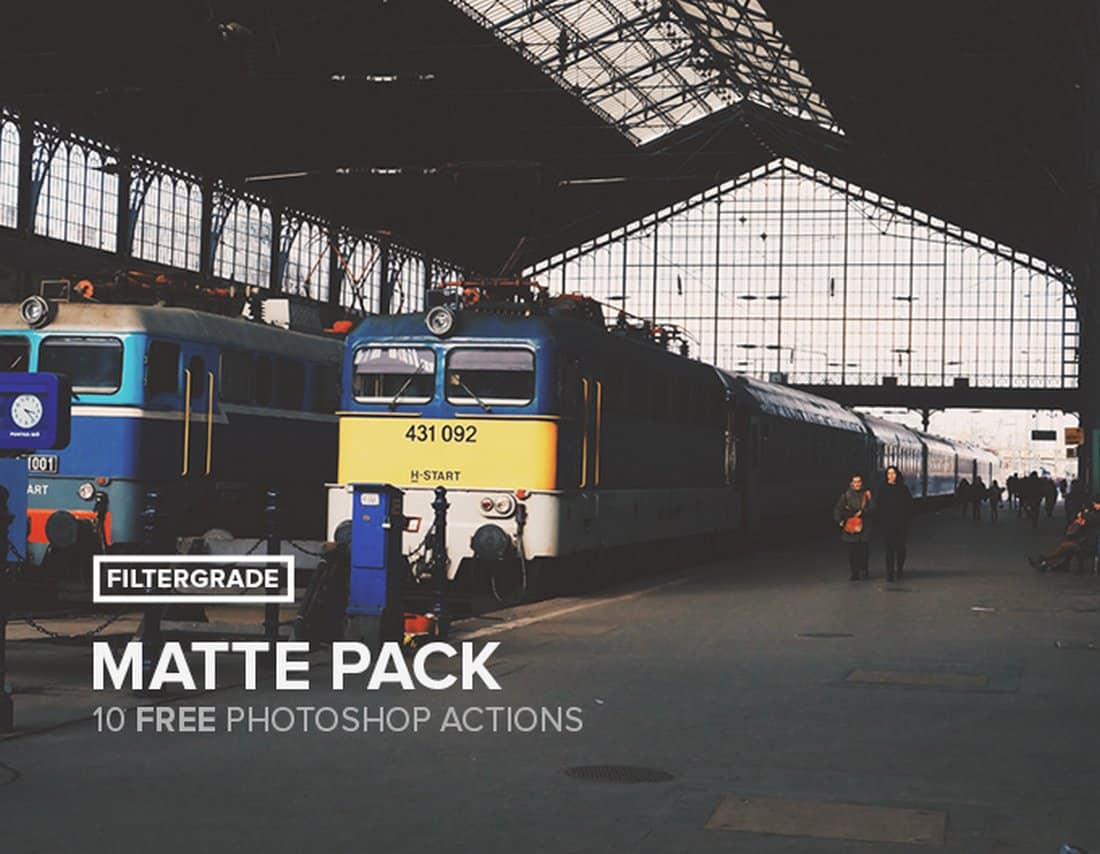 This bundle includes 10 free matte effects you use to enhance and improve your photos. Each Photoshop action in the pack features various styles of matte effects with different strenghts as well.
If you're a fan of VSCO filters, you'll find plenty of amazing effects in our VSCO Photoshop actions collection.