How to Create Instant Mockups With PlaceIt
There's nothing like a good mockup to help you showcase a design with ease. From realistic iPhone and iPad mockups to desktop computer screens, a mockup makes it easy for you to showcase a website or other digital design to clients in a realistic way. A mockup makes it a lot easier for someone to visualize exactly what the final product will look like.
Mockups can be used in project presentations, and for website or app coming soon or launch pages. And PlaceIt makes it easy for you to find exactly the mockup you need without spending a ton of time creating it yourself. Here's a look at how PlaceIt works.
Introduction
PlaceIt is a product mockup and video service. The site includes plenty of photorealistic mockups so you can create a real-life product preview in a matter of seconds. Just upload a screenshot or URL and PlaceIt will create a top-notch image for you.
The California-based company uploads new mockup designs every day so you can find the best iPhone mockups, iPad mockups and MacBook mockups on the market for all your digital design needs, and a robust portfolio of marketing collateral.
What makes PlaceIt different is that they do the work for you. Just pick a template, upload an image and you are ready to go. Each mockup is perfectly fit and customized to your site design. And PlaceIt offers all of its small-sized mockups for free. (So you can test it out with something little before you order a full-size version.)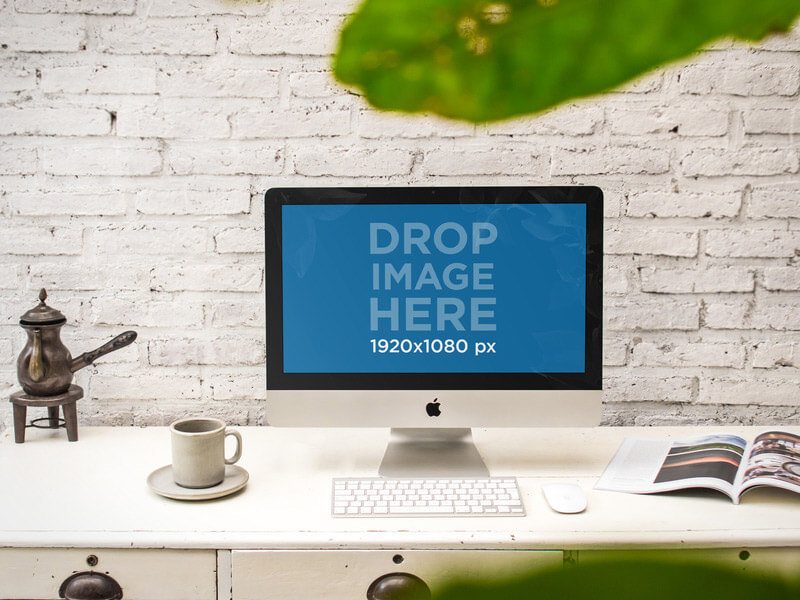 Photorealistic Mockups
If you have not used a mockup before, this is a powerful tool for selling your design. A mockup allows others to see you design in a real environment before it goes live with the help of a screenshot and custom PlaceIt photography.
PlaceIt has a staff of photographers that create these mockups in beautiful settings so you are guaranteed a great marketing piece. And the image collection is extensive. Right now you can find a huge catalog of options:
Key Features
In addition to the automation of creating a mockup, PlaceIt is packed with other great features as well. Here are some of our favourites:
PlaceIt creates photorealistic mockups in seconds
You don't need Photoshop or any photo editing software or knowledge
All small size mockups are free
PlaceIt has a huge variety of options and is updated every day with new mockup designs
Subscriptions are available with a variety of payment options
PlaceIt does more than just digital and can create print mockups, app demo videos and images with people
Pricing
If you do a lot of client design or have a need to frequently show off projects, PlaceIt might be the perfect solution. Subscriptions are available to customers that need mockups outside of the free options.
Plans start at just $12 per month for unlimited comp downloads at a resolution of 1920 pixels by 1440 pixels. The most popular package is $29 – the Casual plan – and includes nine high resolution images per month, unlimited comp downloads, no watermark and discounts on other purchases. Other plans include a Pro plan ($99 per month with more downloads) and a video plan for $199 per month.
PlaceIt also allows users to buy image and video mockups a la carte or in bulk packs. Find out which plan is best for your needs.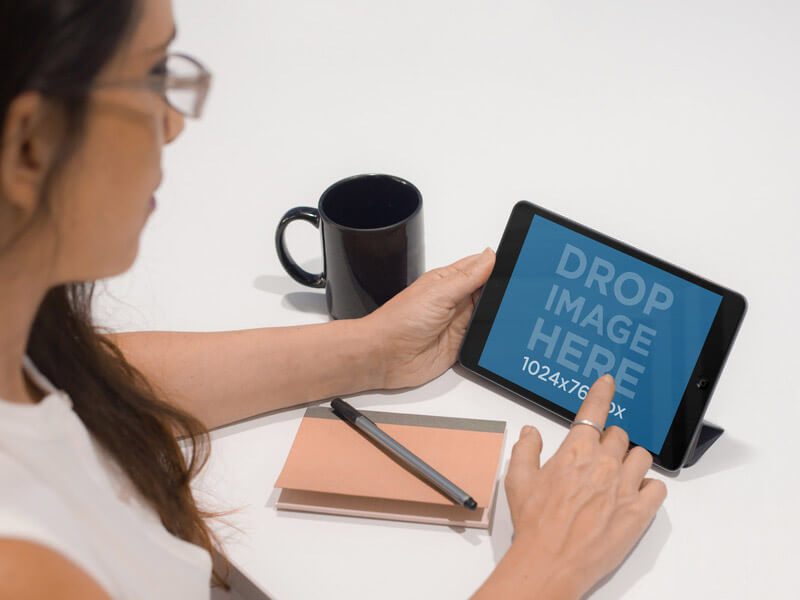 Why You Should Use a Mockup
Now that you know about all the cool tools and features that come with PlaceIt, why should you invest in mockups? Photorealistic iPhone, iPad and computer mockups can helps clients visualize what a final design will look like. This can be especially important in that sales pitch to get a design approved or for freelancers showing off projects in their portfolios.
Mockups are a great tool for showing a design concept as well. If you allow clients into a development site, they are inclined to click around. A mockup allows them to see the site or app but without you having to worry about having it click-ready.
Finally, a great mockup can help you "sell" an app or website design in the pre-launch or post-launch phases. (Just think about how many apps have websites that outline the game or features of the app so users can preview it before spending $3.99 to buy now.) So think of a mockup as a good investment into your digital project to help boost sales, downloads or site visits.
Conclusion
Services like PlaceIt just make life that much easier for designers. Why try to create a bunch of mockups from scratch when this service does it for you in a jiffy?
Images are of great quality and with so many photo environments to choose from, they can work for almost any project you are working on. So hop over to PlaceIt, look around, try a free mockup and see how valuable the service might be for you.