How to Create a Brand and Social Graphics With Placeit
One of the biggest challenges in today's online and digital landscape is getting your presence or business online fast. You need a brand, logo, and social media profiles that shine to help get your efforts off the ground.
Design tools can help. Even for those with little design experience, a good tool can help you create a logo and brand as well as create elements to share on social media.
Best of all, you can get started in just a few minutes. That's where Placeit comes in.
What is Placeit?

Placeit is a design tool that's packed with easy to use templates for all kinds of design projects. What's different about this tool is templates are "smart."
That means you can make adjustments right on the screen and change from a basic template to something that looks customized. It's a quick way to create anything from a logo or brand elements to a video to share on social media.
And you don't need access to expensive tools to do it. All manipulations happen right on the screen using simple drag-and-drop actions.
The Placeit library includes more than 26,000 smart templates with starter designs for everything from mockups to logos to videos. Plus, more templates are getting added all the time.
See for yourself — just search for what you are looking for.
Create a Brand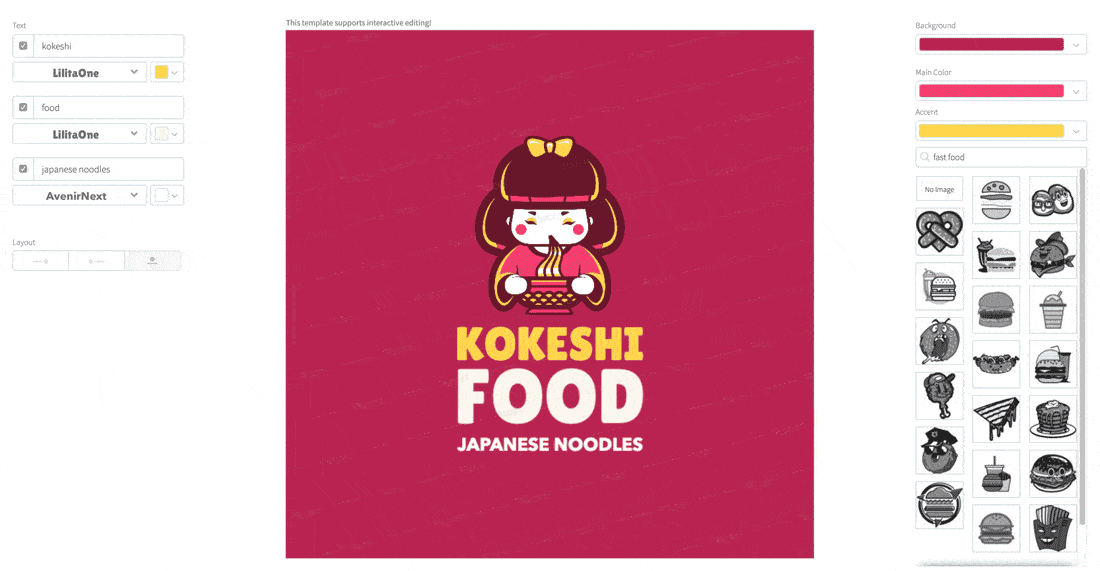 If you need to create a brand mark or logo, Placeit is a great place to start.
Here's how it works:
Start with a search using your brand name and Placeit will make template suggestions
Pick a template based on your business (we used the fast food logo maker template)
Adjust color to match your style or brand
Pick out new icon elements
Change words or fonts
Save and export
Every element is customizable, making this a quick option when it comes to developing a logo quickly. You can mix and match elements, colors, and fonts to match your style.
It doesn't cost anything to try it out. If you need to establish a brand presence, the Placeit Logo Maker is a good starting point.
Establish Social Media Presence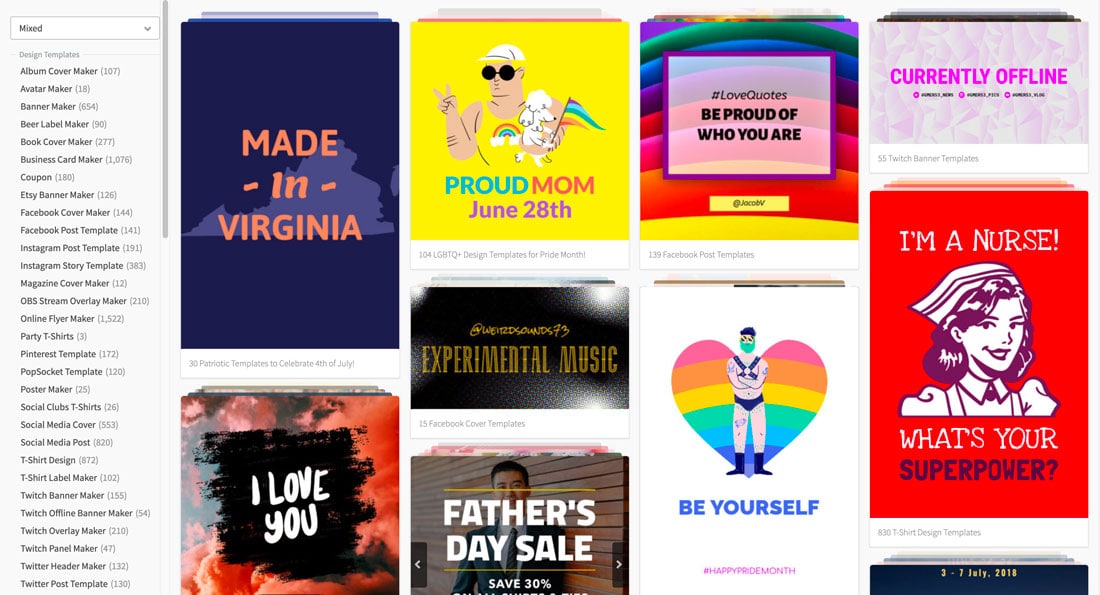 Once you have a brand concept started, design tools can help you promote your brand and establish a presence online. Creating images for social media is a big part of this.
Placeit can help with that, too. The tool has thousands of options for ad and social media templates to choose from. Use them to create static images or create engaging Instagram Stories to draw more users into your channel.
Just like with logo elements, every aspect of a social media template it customizable and it only takes a few clicks. Just remember to use a visual theme for social media that matches your brand identity with the same palette of fonts and colors.
Design Tools You'll Love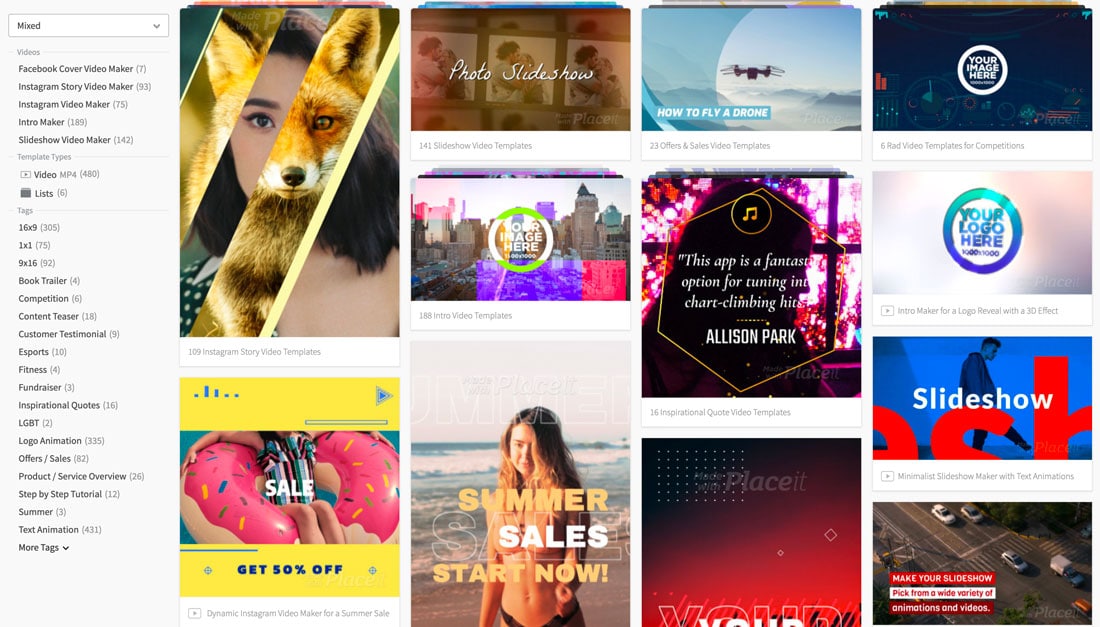 Placeit is packed with design tools for almost any task you need to accomplish.
The Video Maker allows you to create videos for your brand in just a few minutes with images, text, and audio. Start with a template and use the same tools that power the logo maker to customize video elements before downloading your unique video.
If you have your own video clips, you can use those to make intros for your existing video content. Video content is what's driving social media as well. Use the Instagram Story video maker to create content that will keep users double-tapping.
Pair it with the YouTube Thumbnail Maker to create professional thumbnails that will help people find your videos. The thumbnail maker includes plenty of pre-made templates to get started and everything is customizable. You'll spend more time creating and sharing videos, not creating thumbnails.
Other key features of Placeit tools:
Largest collection of mockups on the planet with everything from shirts to mugs to phones
Slideshow templates to make presentations a breeze
Collection of more than 4,500 logo starters
Design templates for print elements including business cards and brochures
Innovative search to help you get started, even if you have no idea how to design a logo
Placeit Pricing
Get access to the full Placeit library for $29 per month. (Annual plans are just $99.) Paid plans allow users to download anything with unlimited access and use.
If a logo is all you are looking for, create a logo and if you love it, pay just $39 for a single license to purchase it directly without a subscription. The download includes a vector logo that works for anything from websites or social media to business cards, t-shirts, and banners.
Conclusion
Even seasoned graphic designers can benefit from the Placeit collection of tools. Use it to create elements quickly and perform easy customizations. This can be a great option for working on personal projects that you don't have a lot of time for.
Placeit tools are robust, easy to use, and have professional quality. If you need a set of design tools for any reason, this is the place to start. Look around and try it today.