How to Export Actions in Photoshop
Photoshop actions are a great tool for creating and recreating sequences of edits or tasks. You can save actions to reuse later and even "export" actions to use on another computer. Here's how!
If you have tasks that you perform regularly, such as edits to images or cropping and saving to a certain location, actions can be a lifesaver.
Here, we'll look at how to create an export actions in Photoshop with a step-by-step guide. This is a great way to move Photoshop actions between computers, or for sharing them with other people online.
Download thousands of stunning Photoshop actions and add-ons with an Envato Elements membership. It starts at $16 per month, and gives you unlimited access to a growing library of over 2,000,000 actions, presets, design templates, themes, photos, and more.
How to Export Photoshop Actions
Once you have created a Photoshop action that you want to export for use in another location (or to package and sell in an online marketplace), you need to save the file as the proper type for later use.
Exporting a Photoshop action is really just a matter of saving the action with the proper file type and moving it to a location where you can find it for later use.
Step 1: Open the Actions Panel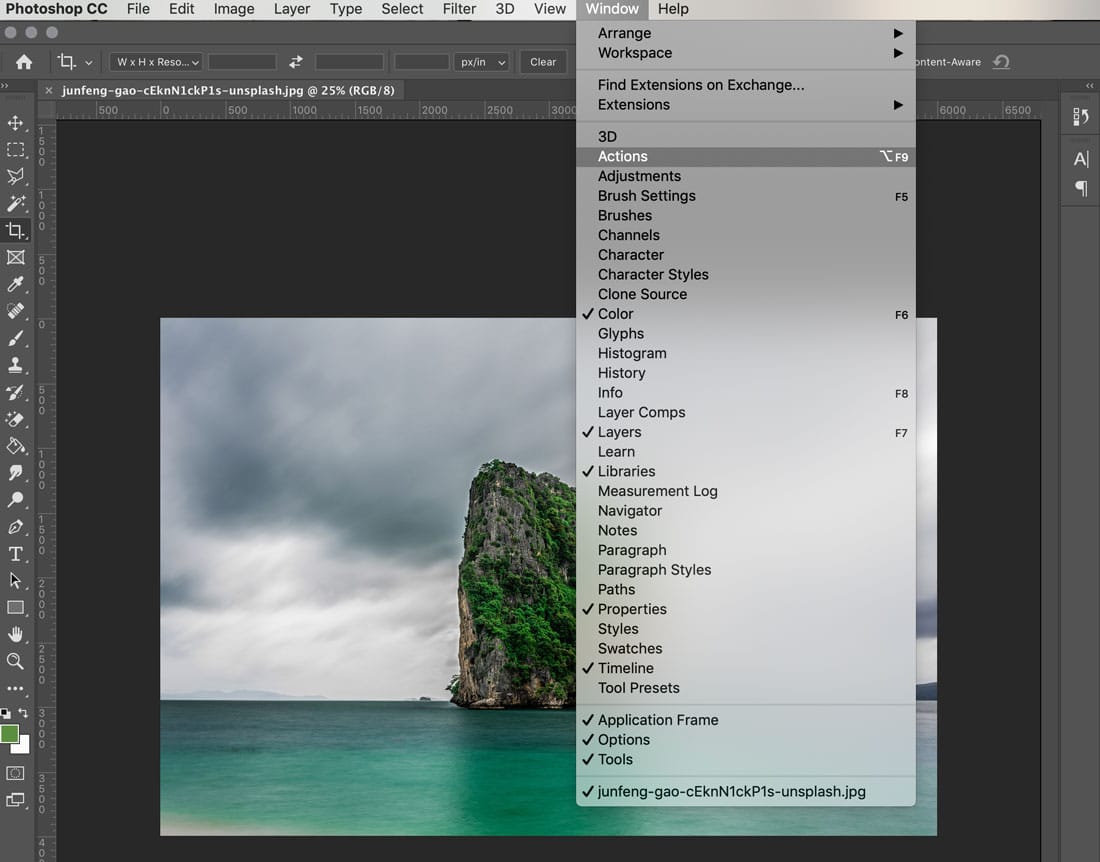 Start by opening the Actions panel in Photoshop for easy access to all actions tools.
Navigate to the Window menu and select, Actions.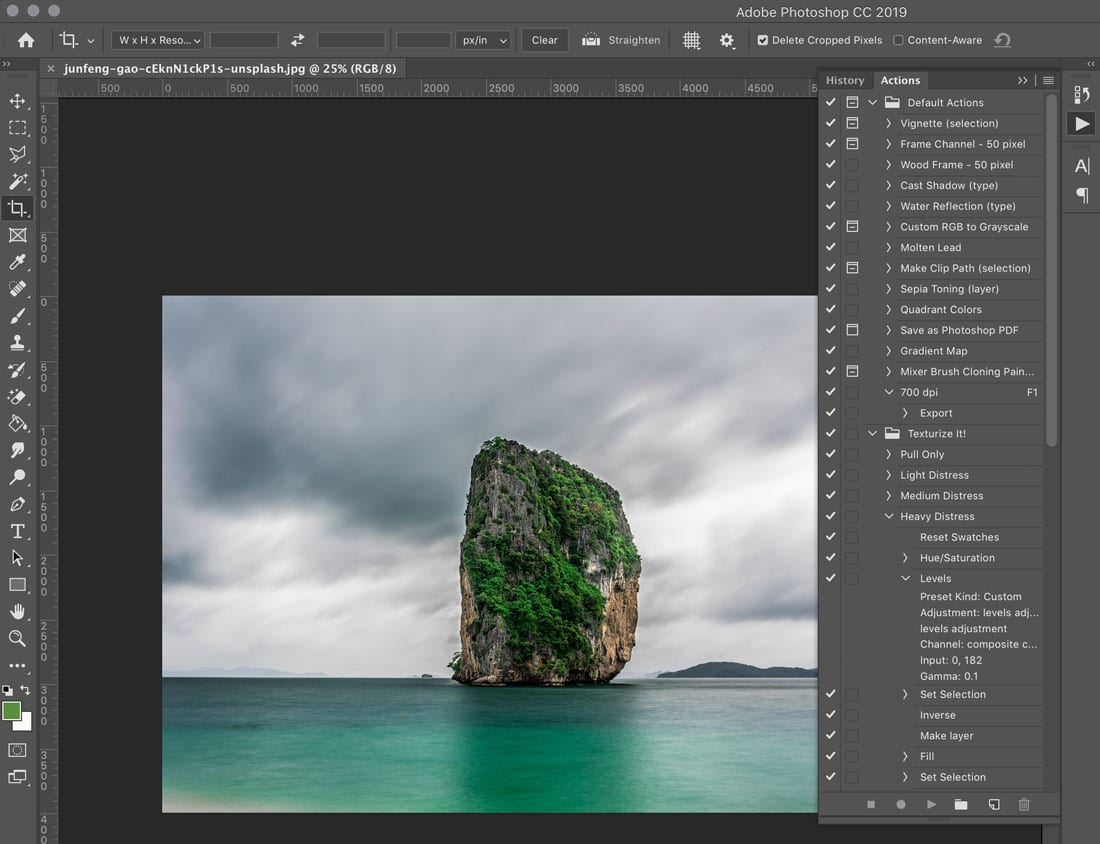 This opens a panel showing all of the available Photoshop actions and allows you to create and save new ones.
Step 2: Select the Action You Want to Export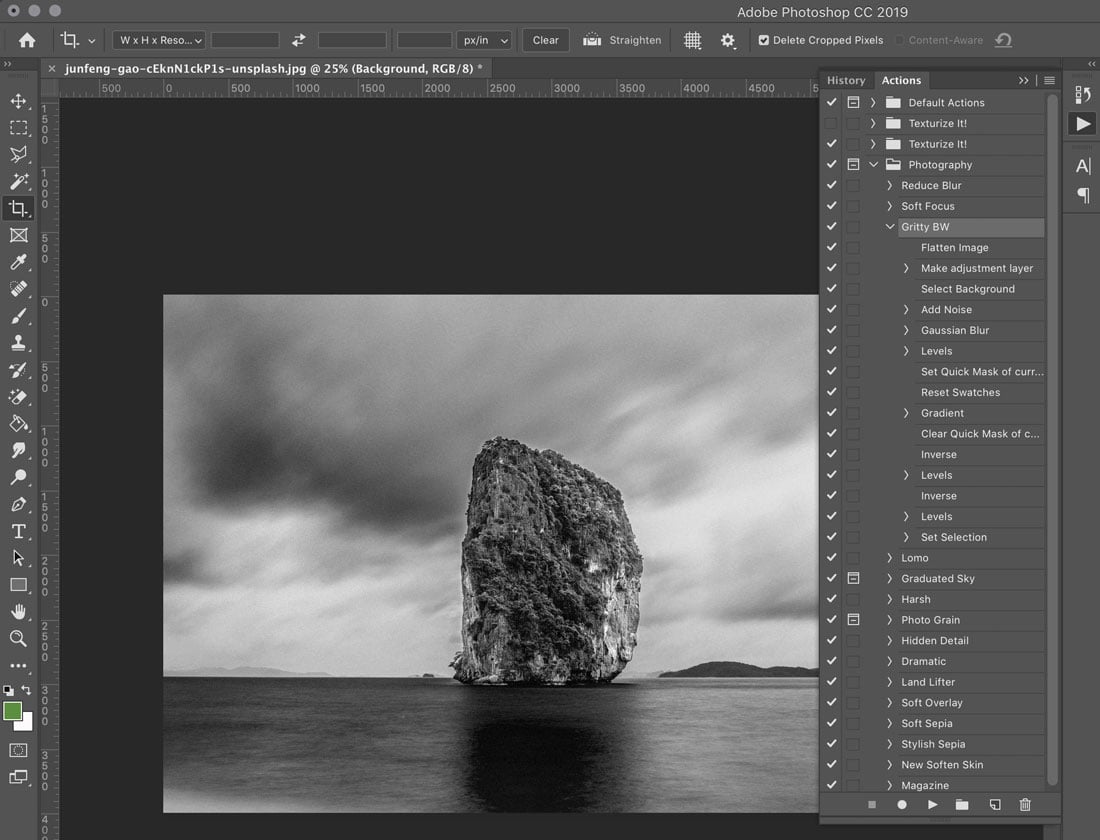 Before exporting an action, it's always a good idea to run it and make sure it's the one you want. (Here, a black and white photo filter action was used.)
Select and run the action from the list in the actions panel. All saved and loaded actions will appear in this location.
When a new action is recorded it saves an .atn file to your Photoshop system folders by default.
Mac: Applications/Adobe Photoshop/Presets/Actions
Windows: C:/Users/Username/AppData/Roaming/Adobe/Adobe Photoshop/Presets/Actions
Step 3: Copy the Action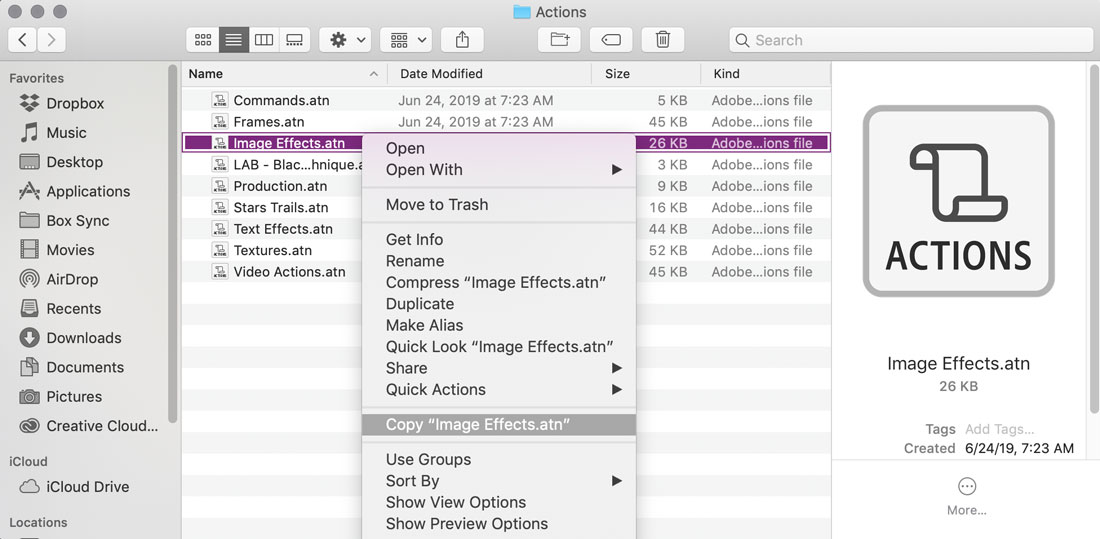 Navigate to the actions folder on your computer, using the locations above and select the action you want to "export."
Copy the file. (This is recommended over moving it so that you can still use the action next time you open Photoshop.)
Paste the .atn file to an easy to find location, such as your desktop.
Step 4: Share to Export
All you have to do now to export the new file is save or drag and drop it in the location where you'll use it next, such as a shared drive.
From there, you should probably put the action in the Actions folder on your computer for ease of use later. (This is the same place that Photoshop saves them by default, as noted in Step 2.)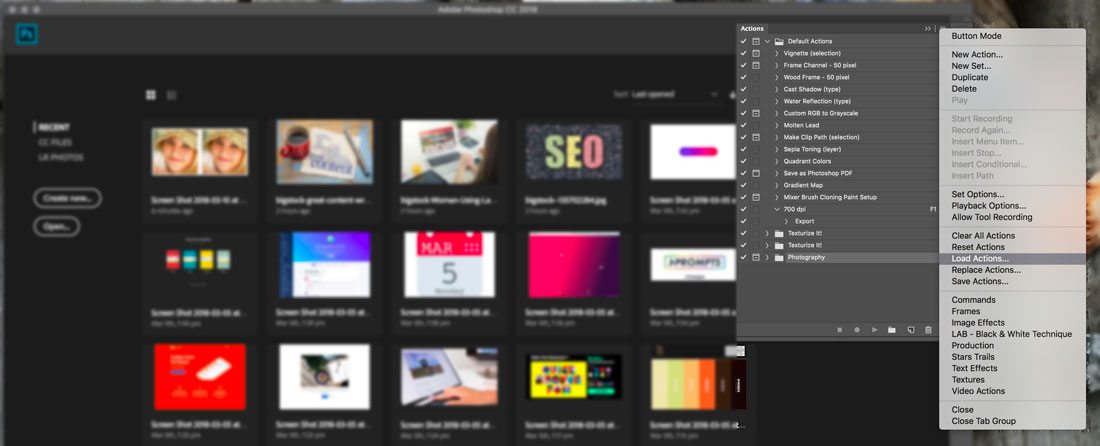 Then you can import the action for use in Photoshop on that computer. To do this, select Load Actions from the Actions panel and navigate to the saved action and select it.
Conclusion
Want to more about how to use and Photoshop actions and find some options to speed up your workflows? We have a whole feature dedicated to Photoshop actions here.
The guide includes everything you need to know about using, saving, and finding the best Photoshop actions for your projects.