10 Font Ideas for Designing Stunning Typography
With the right font, you can completely change the look of a design. But how do you find the right font? And what makes a font great? Let's find out.
A great font attracts the user's attention first before persuading them to read. But, the text has to be easily readable at the same time.
Robert Bringhurst, author of The Elements of Typographic Style says it best: "Typography must often draw attention to itself before it will be read. Yet in order to be read, it must relinquish the attention it has drawn."
We've found a few amazing font ideas for creating typography that achieves that goal. While these fonts will serve some designs better than others they can be used with various different design projects. Have a look and see if you can find a creative way to make use of these fonts.
Download thousands of stunning premium fonts and typefaces with an Envato Elements membership. It starts at $16 per month, and gives you unlimited access to a growing library of over 2,000,000 fonts, design templates, themes, photos, and more.
Amelia for Wedding Invitations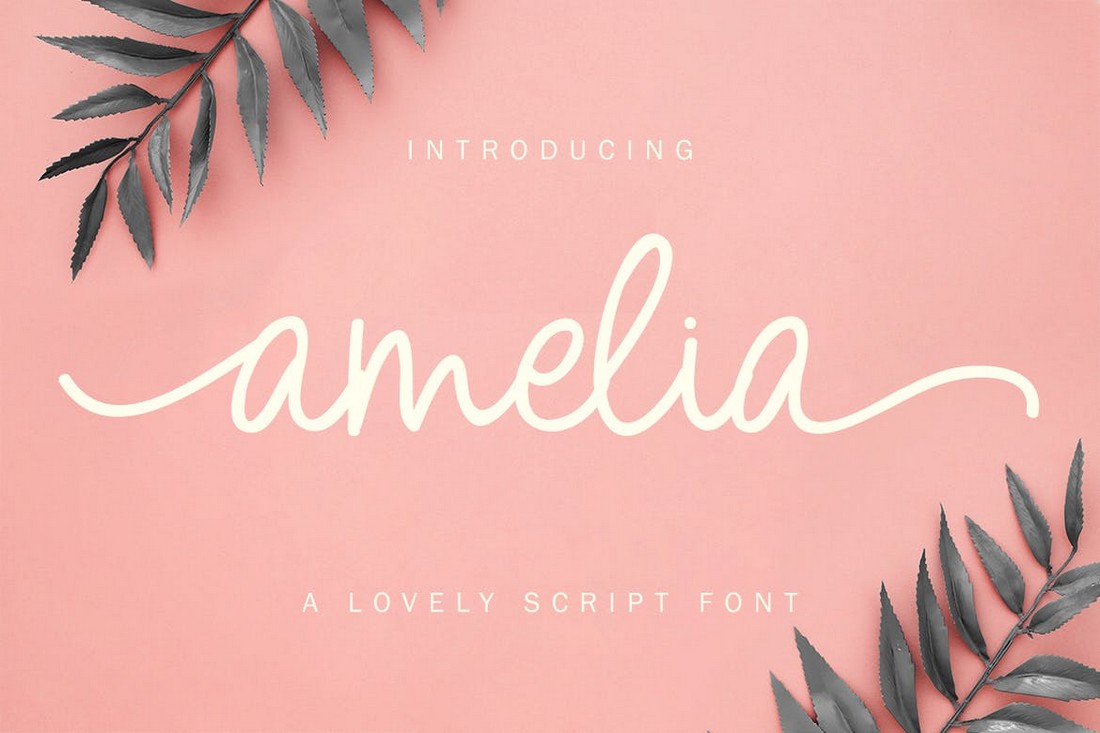 A beautiful script font is a perfect choice for designing an elegant wedding invitation. But a monoline script font takes that to the next level.
There's something special about monoline script fonts that creates a sense of character, feminism, and creativity in any design. All of which are important elements in a wedding invitation design.
That's exactly why Amelia is the right choice for crafting all things related to wedding stationery. This font will make everything from wedding invitations to RSVP cards, table cards, and thank you cards look extraordinary.
Radon for Luxury Logo Design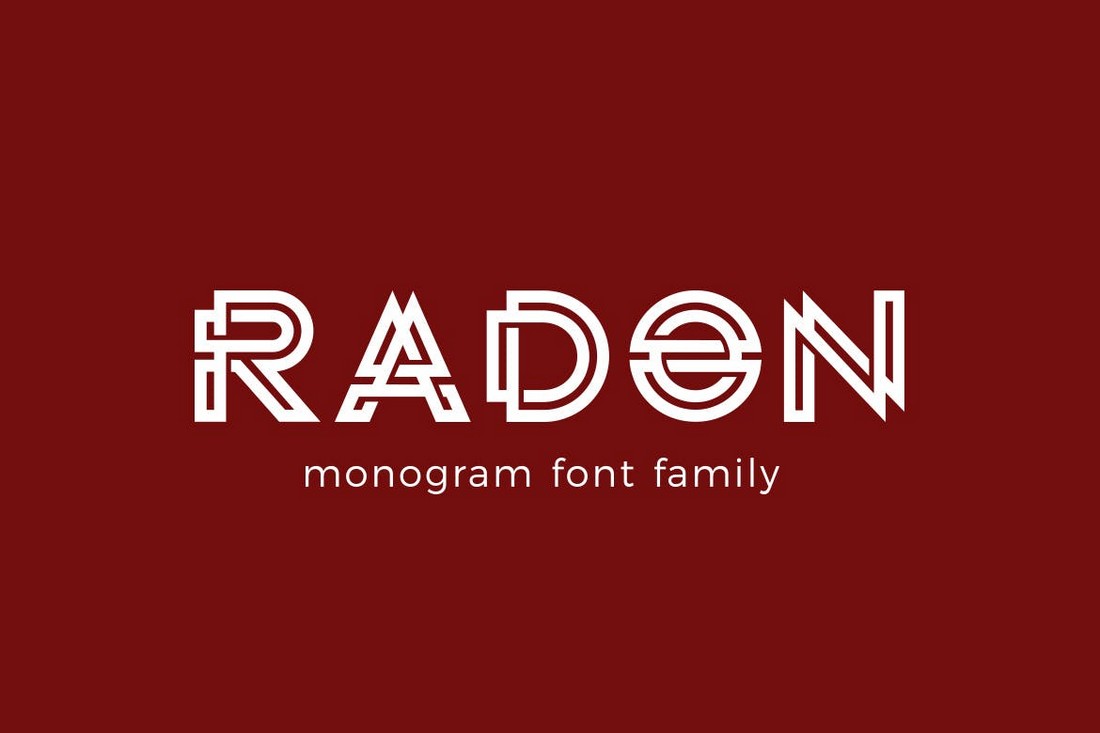 The logo is the most important element in brand identity. It's what makes a brand memorable and recognizable no matter where it's displayed. This makes monogram fonts the most effective choice for logo design, especially for luxury brands.
Many of the most popular luxury brands, including Gucci, Chanel, and Louis Vuitton, use monogram logos. The way monogram logos create a simple yet elegant look is unmatched by other types of logo designs.
Radon is a monogram font that you can use to create such monogram logos without effort. It comes in regular, bold, and decorative styles so you can mix and match different font styles to create unique designs.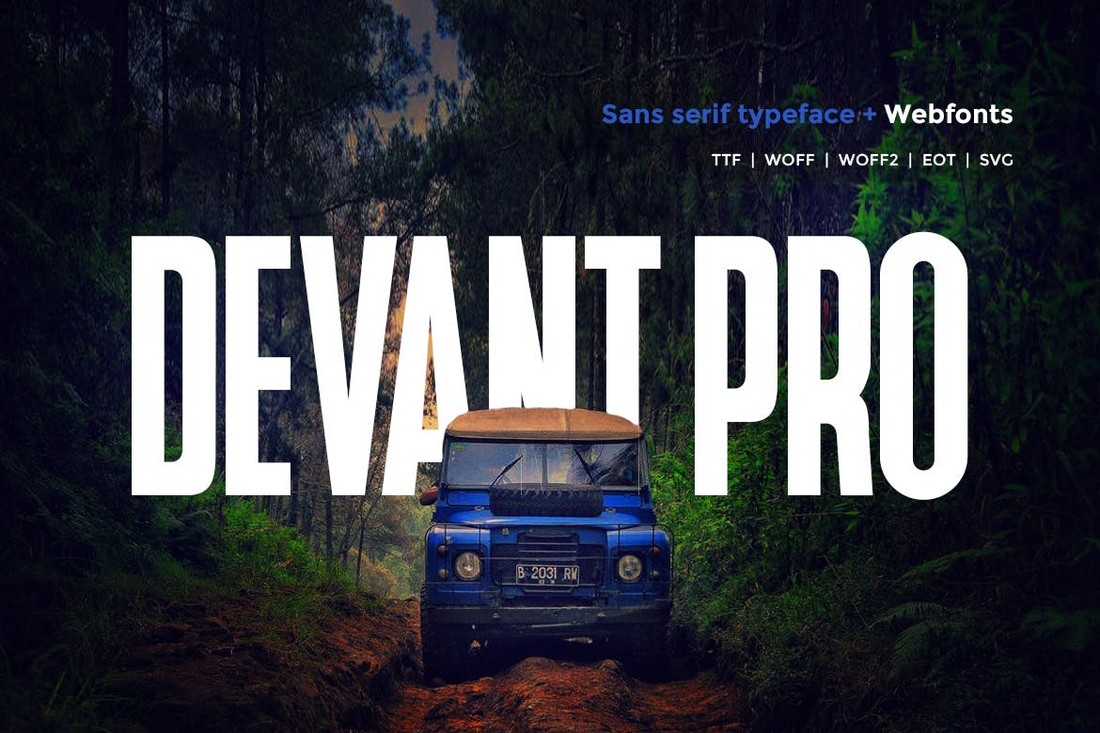 The title is the first thing a person notices when they look at a poster. It's what helps the user figure out what the poster is all about. And the best way to make sure your poster gets noticed is to make your titles as big and bold as possible.
There's no better font than a tall and narrow sans-serif font to craft a title for a poster. They are effective at grabbing attention and make the text easily readable.
Devant Pro is the perfect example of a poster title font. It's big, bold, tall, and narrow. Has all the elements you'll need to craft a poster title. Devant Pro is also a family of fonts so you'll have plenty of choices as well.
Comodo for Website Headers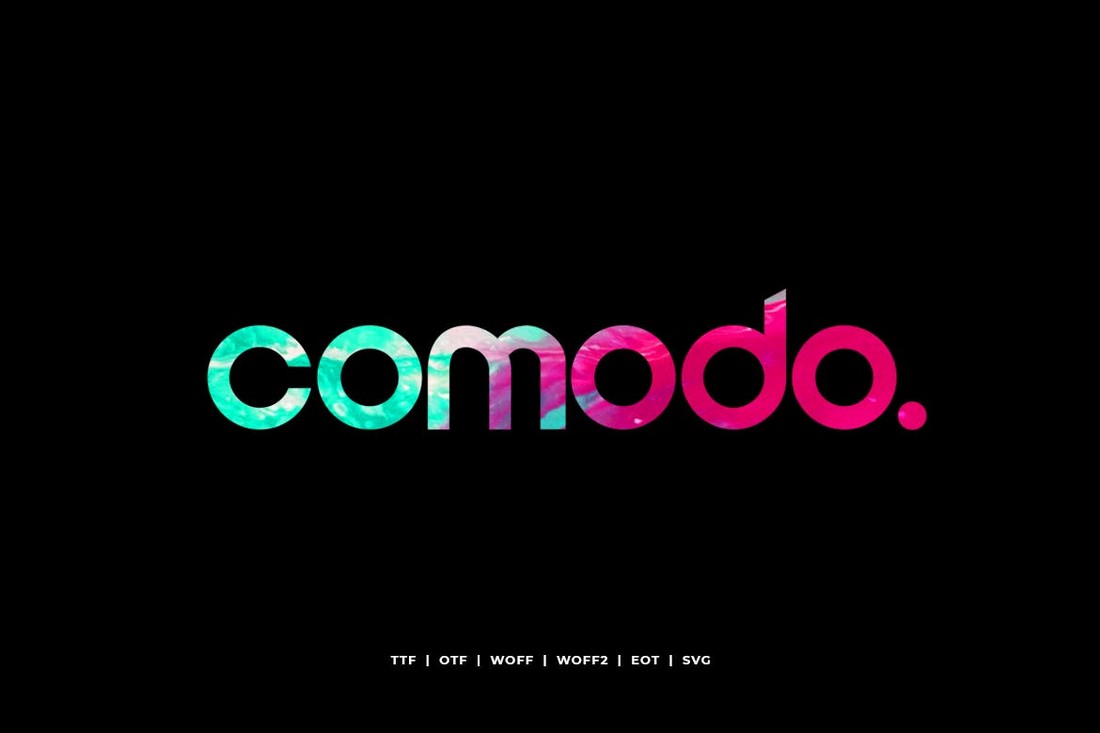 Most modern websites have one thing in common—a header that steals attention. And a beautiful title designed with the perfect font takes the center stage in that header design.
Website header or the above-the-fold section is an important section on a website as it's the first thing a user sees when loading the site. It's the first and only chance you get to make a great first impression.
With a font like Comodo, you can immediately make a lasting impression and represent your brand with a modern view. The stylish and decorative elements used in this font make it truly stand out from the crowd.
Flix for Flyer Design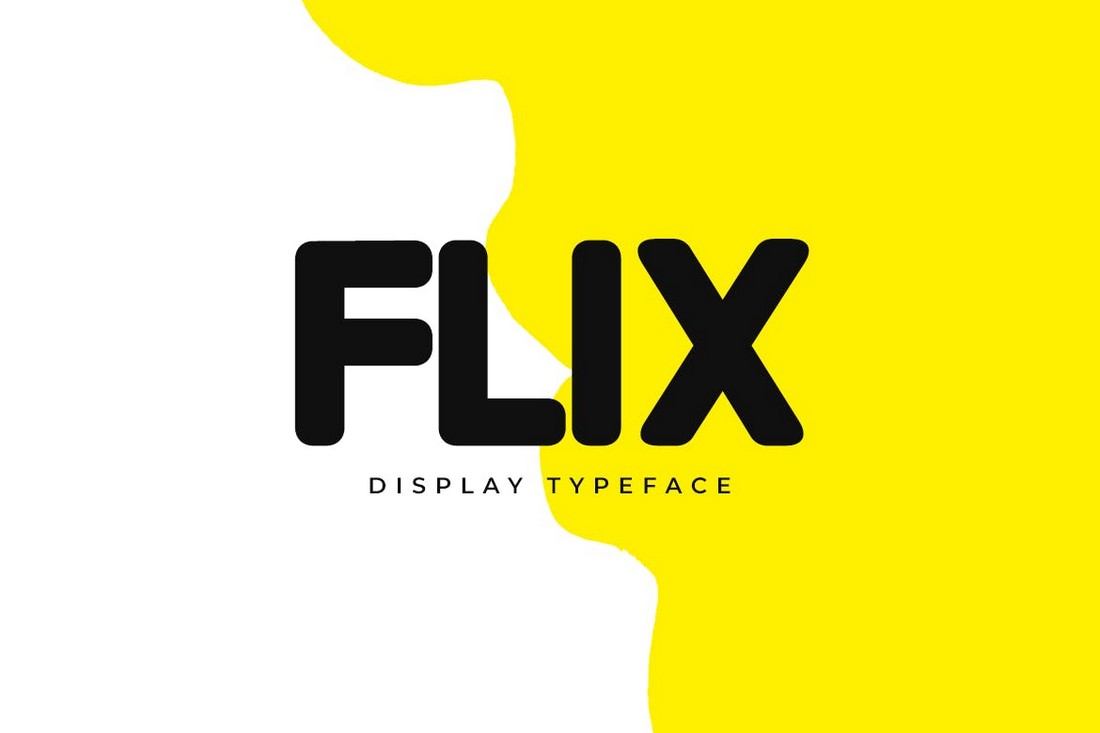 Flyers and posters share many similar elements in the design. But, unlike posters, flyers are often considered as informative advertising where you include more details and information about a product or service.
The title is still the main highlight of a flyer design. Although, it can't be too big or too small. A poster font is not a good fit for a flyer design. You'll need a font that looks great in all sizes.
Just like the Flix font, which comes in regular and outline styles for crafting attractive titles for flyers. It's an all-caps font so use it wisely.
Fonseca for Branding Design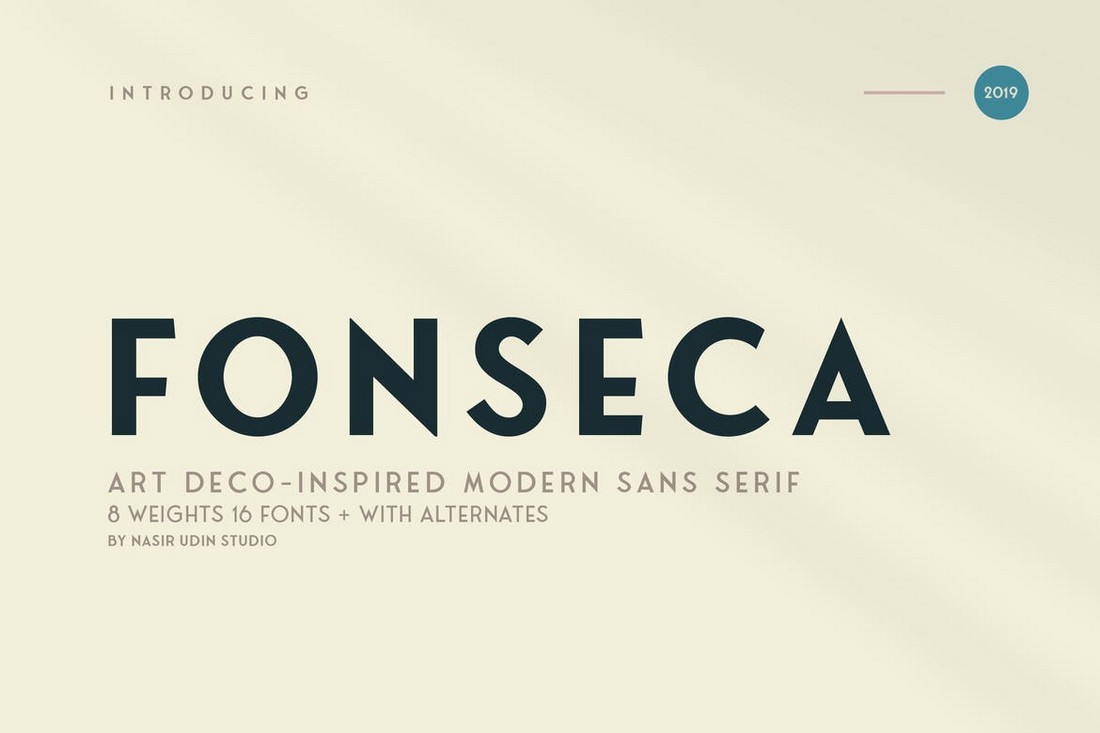 Choosing the official font for a branding design is one of the toughest decisions a designer has to make. Because the font has to be versatile enough to be used across all brand material, including print and digital designs.
In such cases, it's best to use a font family instead of one or two fonts for a branding design. With a font family, you get more font styles and weights to work with.
Fonseca is a great example of a font family you can use for branding design. It includes 16 fonts with 8 weights featuring lots of alternate characters and glyphs.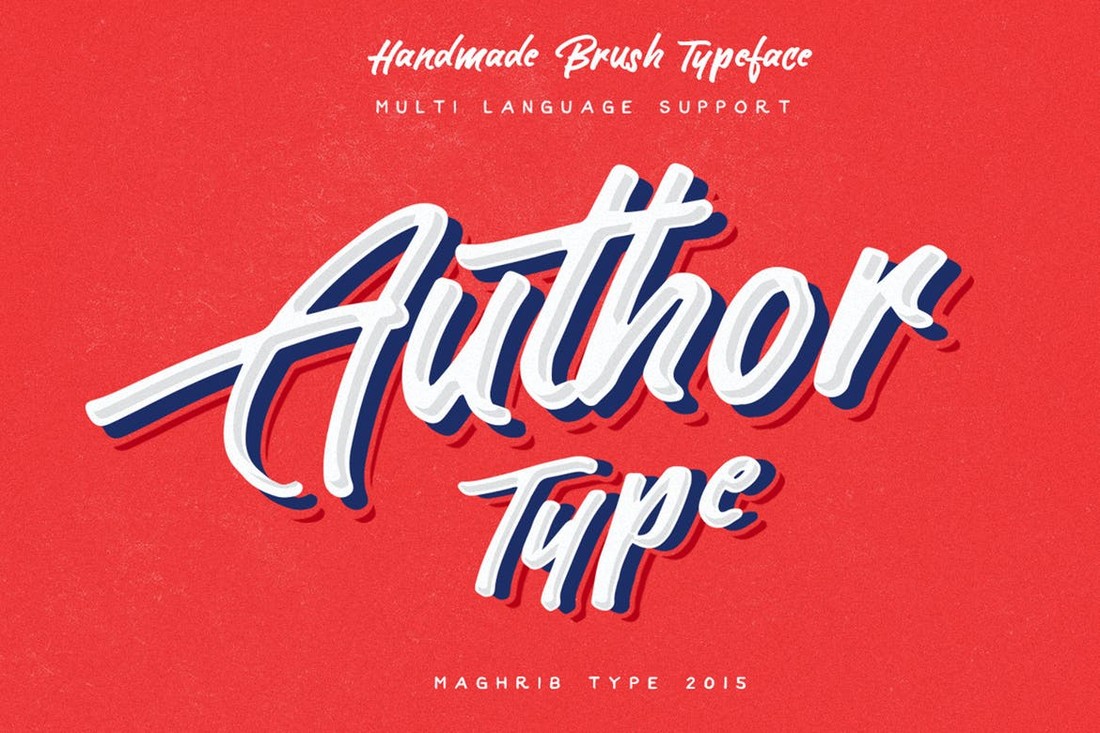 Using any creative-looking font for T-shirt designs is a mistake many designers make. While most fonts fit in perfectly in T-shirt designs, you should pick fonts that are appropriate for the audience you're targeting.
For example, a vintage-retro font is a good choice for a hipster-style T-shirt. Or an urban font is more suitable for a street-style T-shirt design.
Or course, there are fonts like Author Type that are suitable for many types of casual and trendy T-shirt designs as well.
Ace Sans for Corporate Designs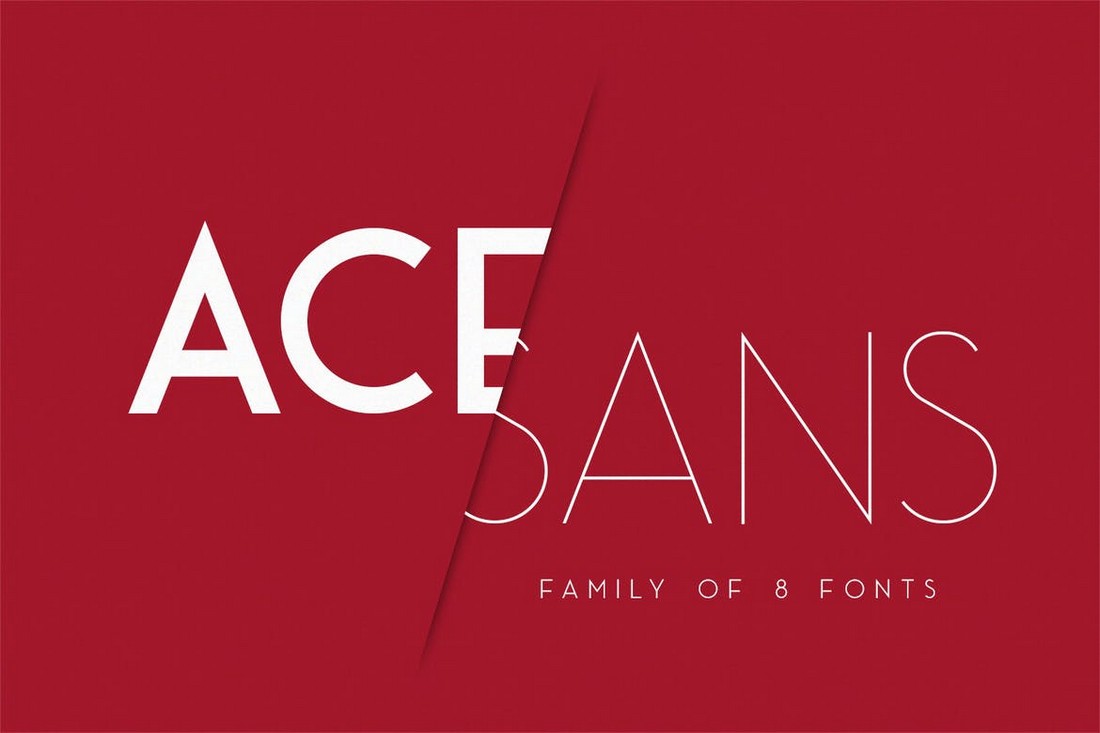 Corporate designs are slowly changing for the better. The monotonous look of the old corporate brands is now being replaced with more bold and energetic designs.
If you're working on a corporate design that aims to revitalize its look, Ace Sans is a great corporate font idea you can experiment with.
This font features a clean and geometric design that's perfect for making bold statements. More importantly, it's a font family that includes 8 different font weights. So you can mix and match different fonts to create unique corporate designs.
Monofor for Creative Designs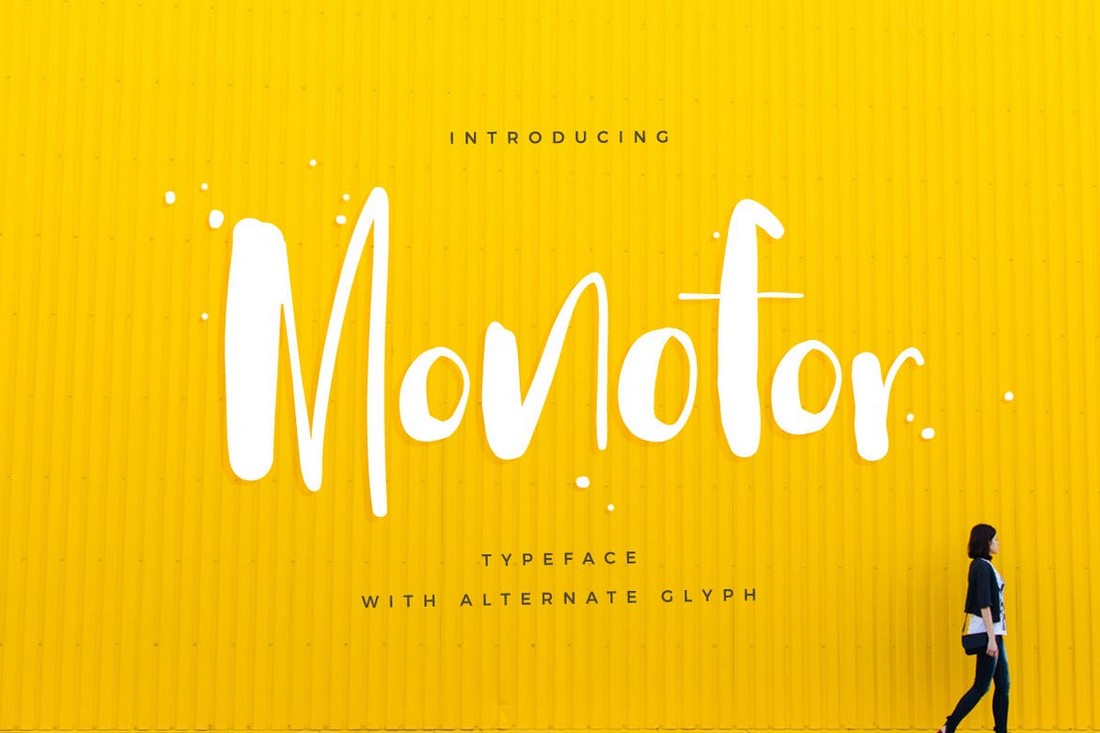 A hand-crafted font is the best choice for adding a personalized look to any creative design. Especially, hand-lettering and hand-drawn fonts will greatly help give character to each and every design you work on.
Monofor is an example of how creative hand-drawn fonts can get. Each letter has its own unique identity and they come together to create incredible art. If that's not creative we don't know what is.
Config for Books & Covers
The font you use for a book cover has to represent the subject matter or at least the genre of the book. It's especially true for fiction book covers. However, a good sans-serif font family is more than enough for designing most non-fiction books and book covers.
If you're looking for an all-rounder font to cover all aspects of a design project, you won't find a better font than Config. It's actually a font family consisting of 40 fonts featuring 10 weights, alternates, italics, and much more.
In Conclusion
Fonts are arguably the most important elements of a design. And a great-looking font goes a long way to turn designs into art. It's part of why designers keep stocking up fonts because you can never get enough of them.
If you're looking for more inspiration, be sure to check out our best minimalist fonts and best script fonts collections.