10+ Professional Monospaced Fonts for Designers
It's easy to underestimate the potential of monospaced fonts, labelling them as a simplistic and uninspired. But that's often far from the case. You might be missing out on an opportunity to add more originality to your work.
When used properly, a monospaced font can add more value to your design than many other creative fonts.
You'll have seen them on printed documents, or when trying your hand at coding, but what are monospaced fonts? Who uses them? Can you use them for creative design work? Let's find out.
Download thousands of stunning premium fonts and typefaces with an Envato Elements membership. It starts at $16 per month, and gives you unlimited access to a growing library of over 2,000,000 fonts, design templates, themes, photos, and more.
What Is a Monospaced Font?
A monospaced font is a type of font that features fixed-width characters with the same amount of horizontal space for each and every letter. Which makes the font look more technical than creative.

For example, notice how the letters "M" and "I" take the same amount of space in a monospace font and how they take different amounts of spaces in a proportional font.
Monospaced fonts are widely popular as a font used in programming. Since monospaced fonts have a clean look, they help programmers avoid errors caused by confusing letters.
But, that doesn't mean these fonts aren't suitable for design work. That same clean look can help add more value to your design as well.
Examples Of Monospaced Fonts In Design
Since most monospaced fonts usually feature a simplistic look-and-feel, most designers tend to avoid using them in their designs. It's the type of font that reminds you of a typewriter or a legal document. It's not something you usually see on a creative design.
However, monospaced fonts also have a certain minimalist look that adds a professional touch to almost any type of a design, whether it's a website or a poster design.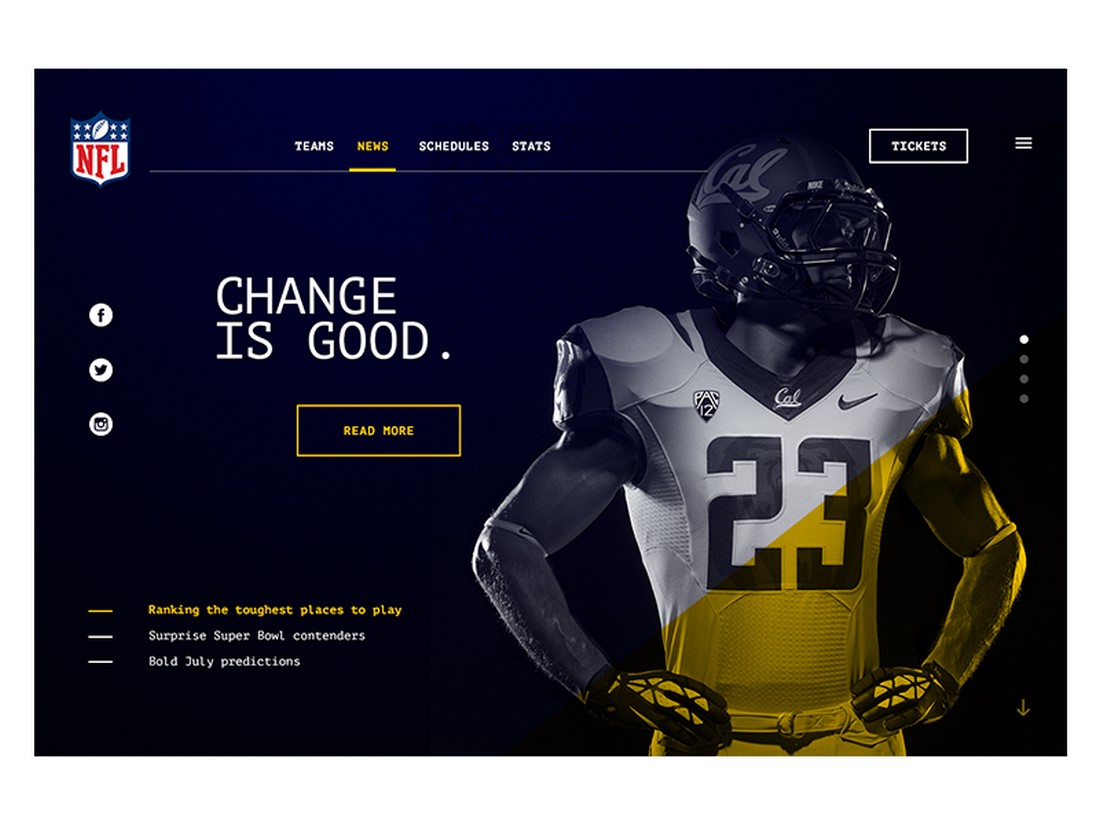 NFL website redesign concept by Tulus Driyo
The right monospace font will fit in nicely for a logo and branding work, depending on the industry of the company.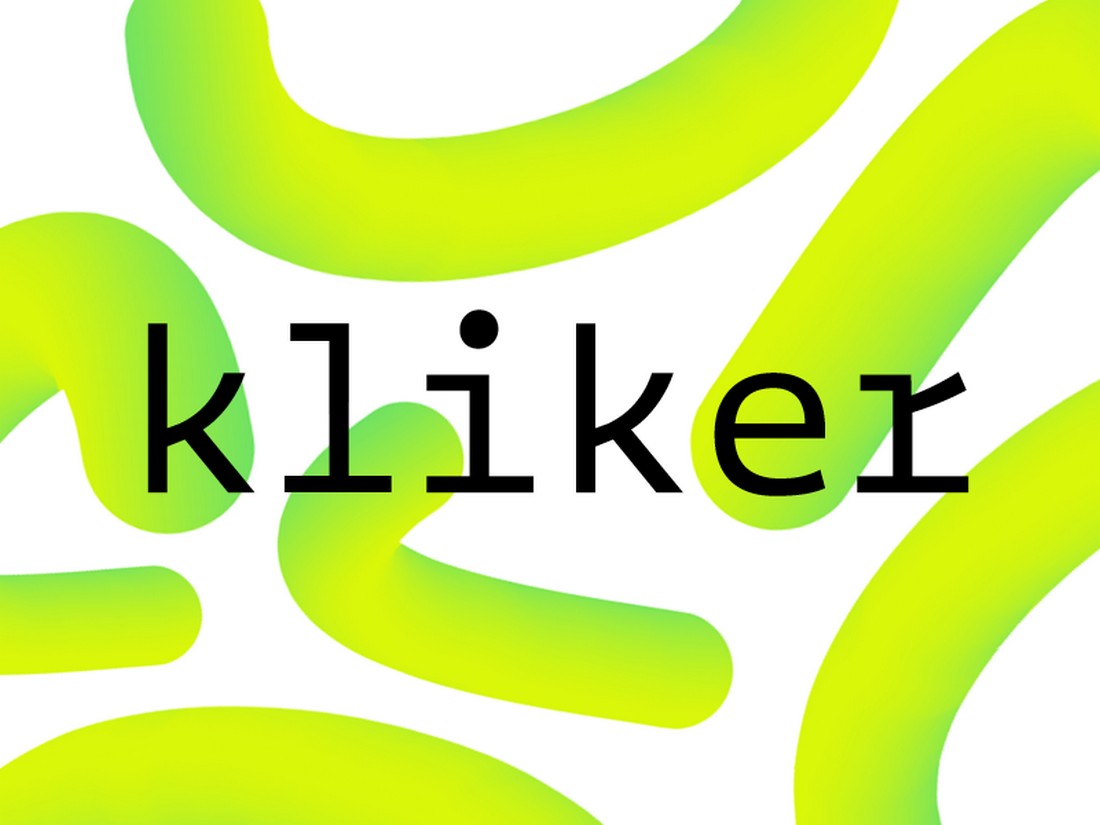 Brand identity design by Marko Hrastovec
Of course, it's also ideal for web apps and dashboard designs as well.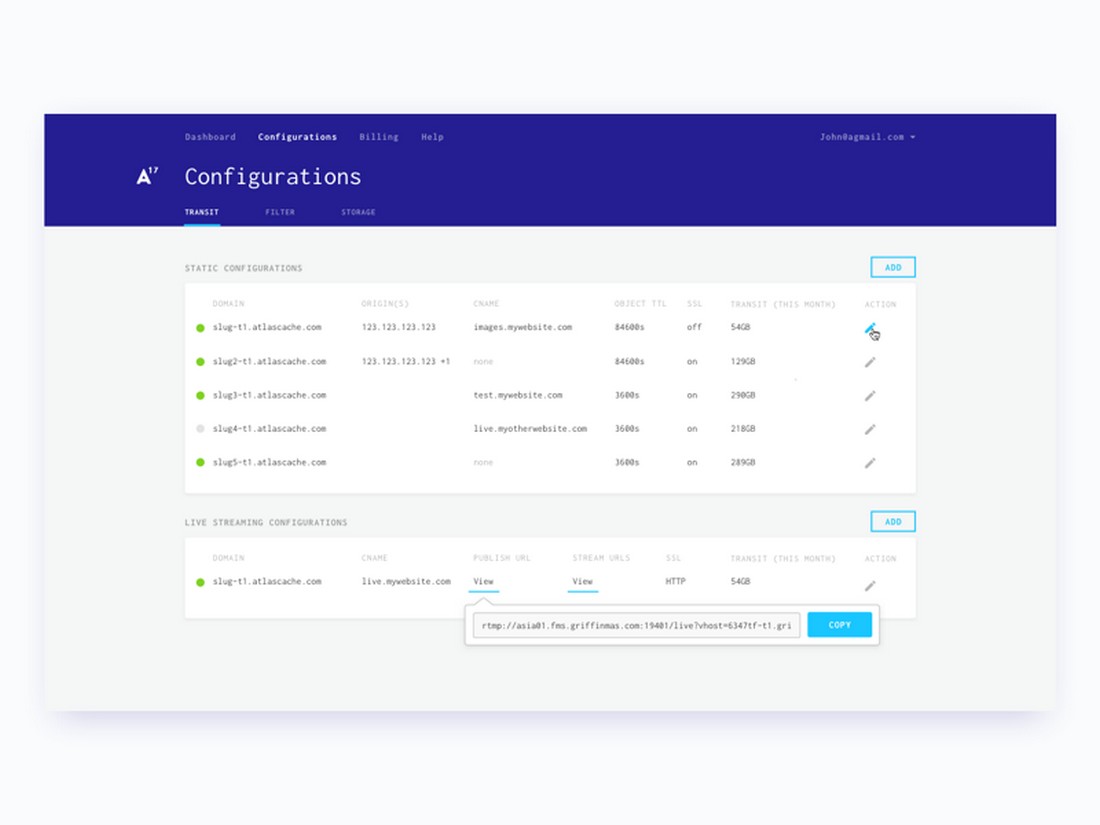 A web app dashboard design by Ivy Yeh
Best Monospaced Fonts For Designers
If you're interested in testing a monospaced font in your next design project, here are a few of the best monospaced fonts you can find online.
All of these fonts comes from Envato Elements, where you can download the fonts and everything else on the platform from $19 per month.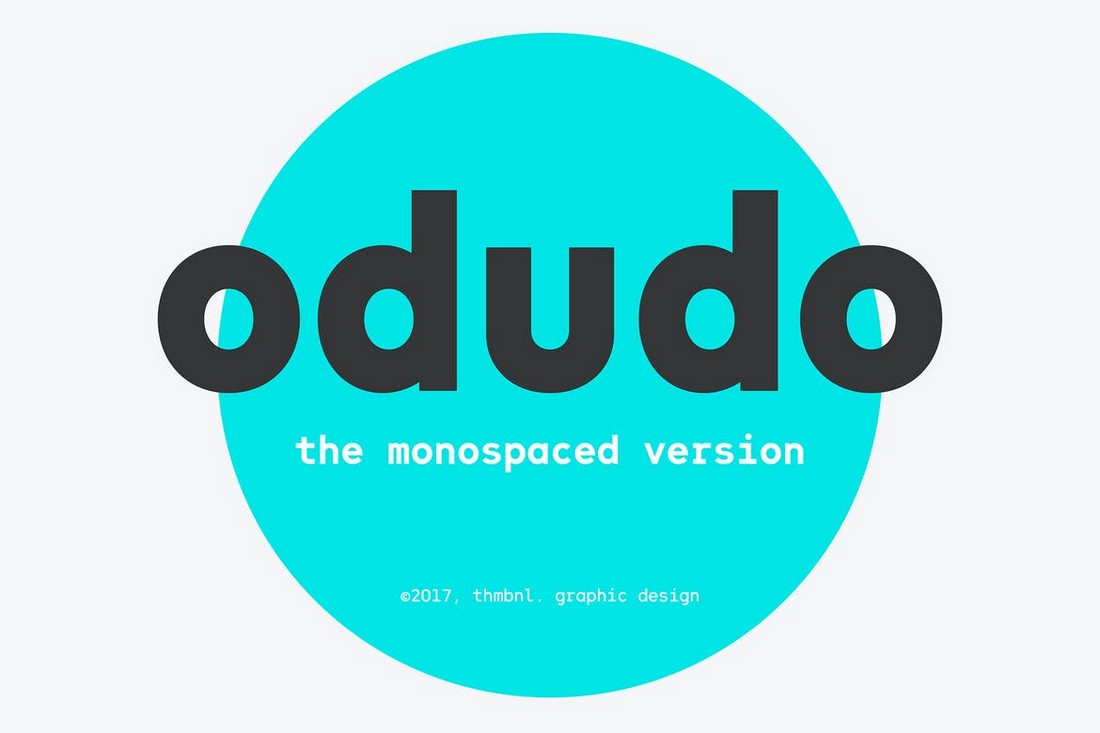 Odudo is a family of monospaced fonts that include multiple weights of the font, ranging from light to bold. The simple, clean, and minimalist design of the font is what makes it stand out.
This font is simply perfect for all kinds of digital and print designs, especially for designing website headers.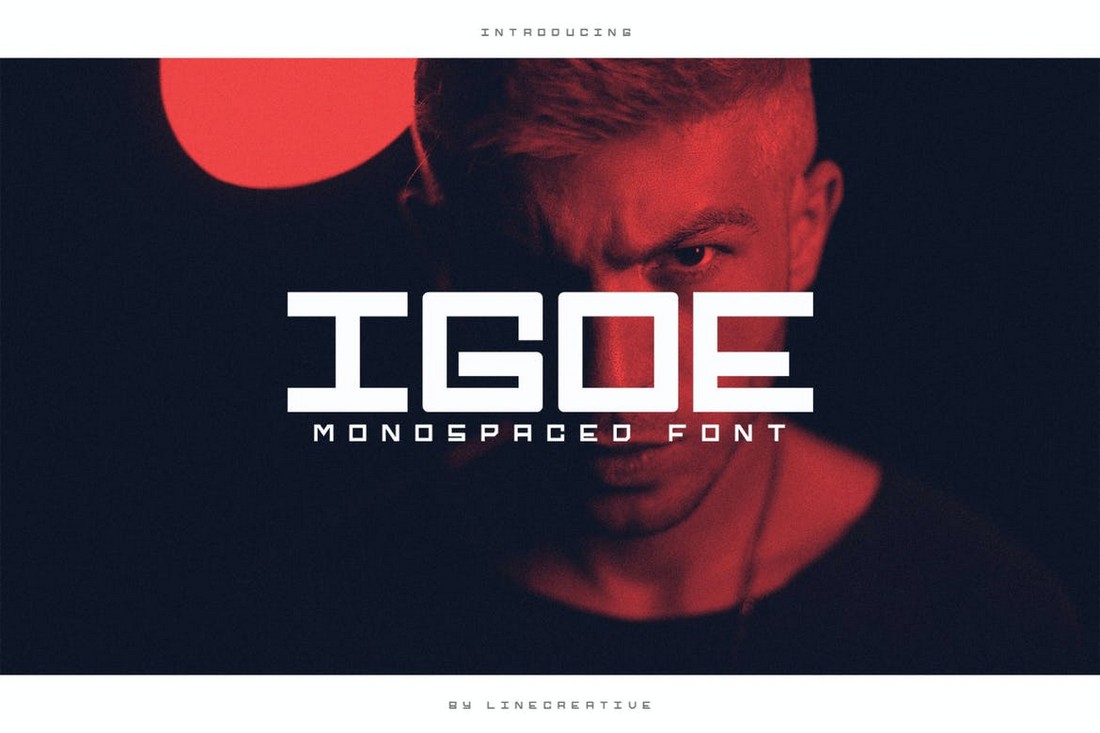 Igoe is another monospaced font that has its own personality. The font features bold design that gives it a mixture of modern urban looks. It's an all-caps font featuring uppercase and lowercase letters. Along with many alternate characters.
Igoe is a great choice for designing titles for posters and flyers.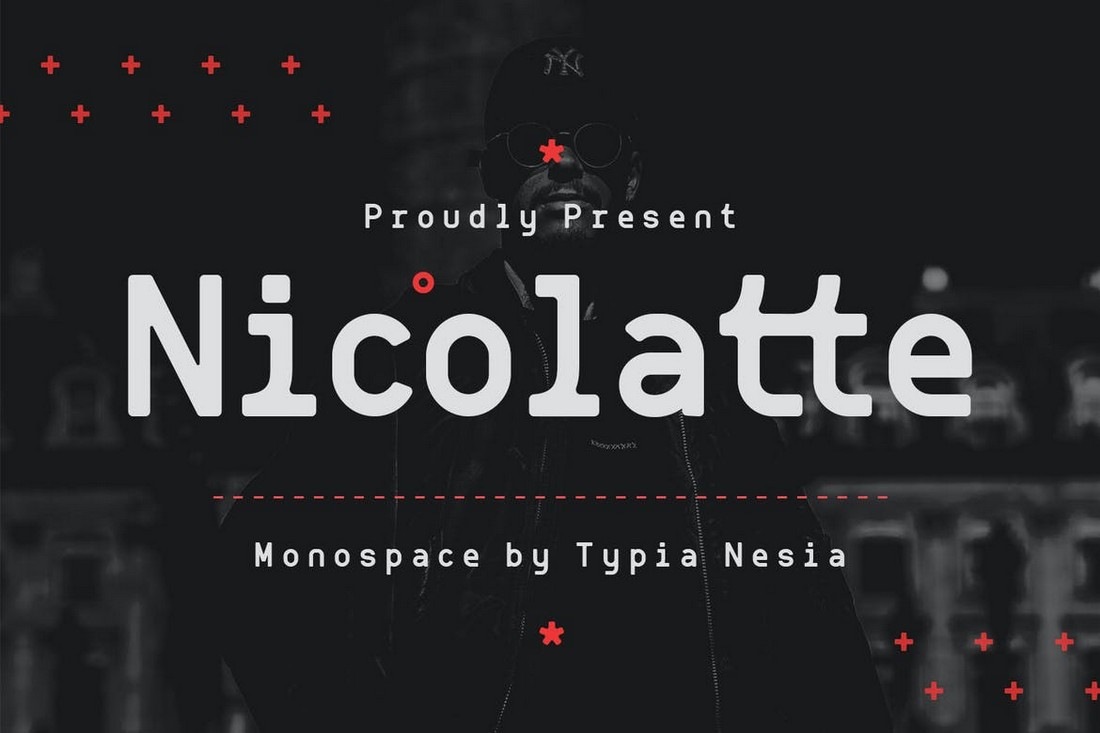 This monospaced font features a very trendy and stylish design that gives each letter a uniquely fashionable look. The font also includes many creative alternate characters as well.
Nicolatte is a great font for designing logos, flyers, and social media posts related to lifestyle.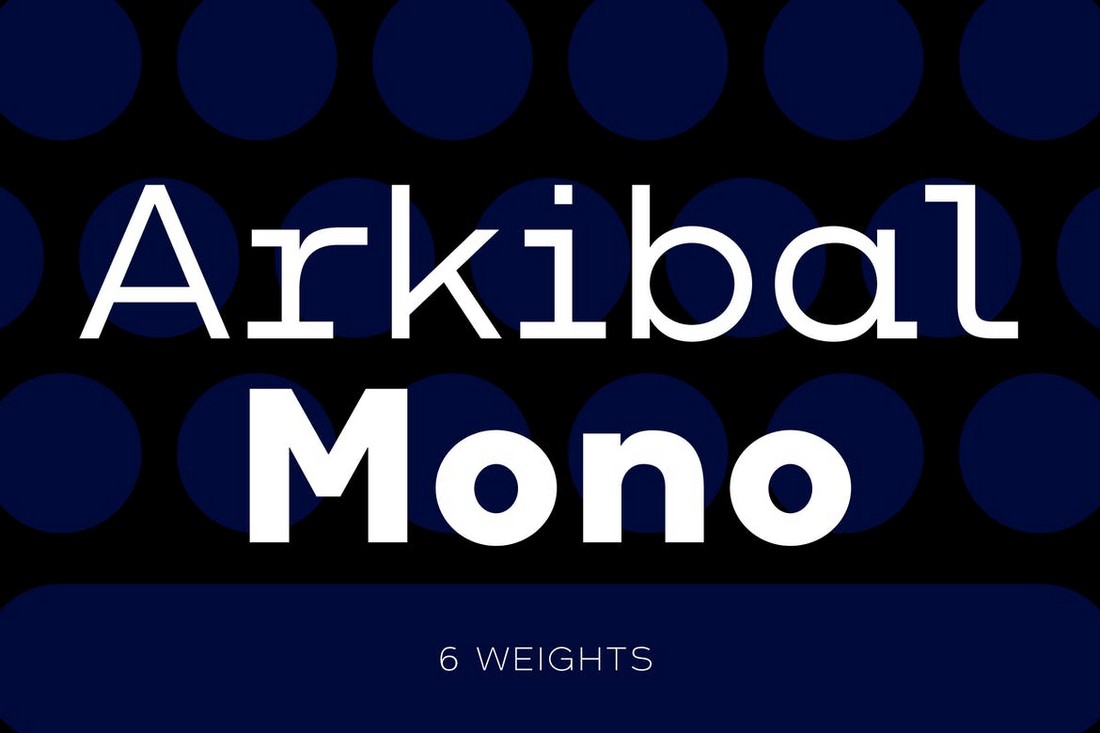 Arkibal Mono is a font that features a design that follows all the technical guidelines of a proper monospaced font. It features a clean-cut letter design and the font comes with 6 different weights to choose from.
This font is most suitable for professional designs related to corporate brands and businesses.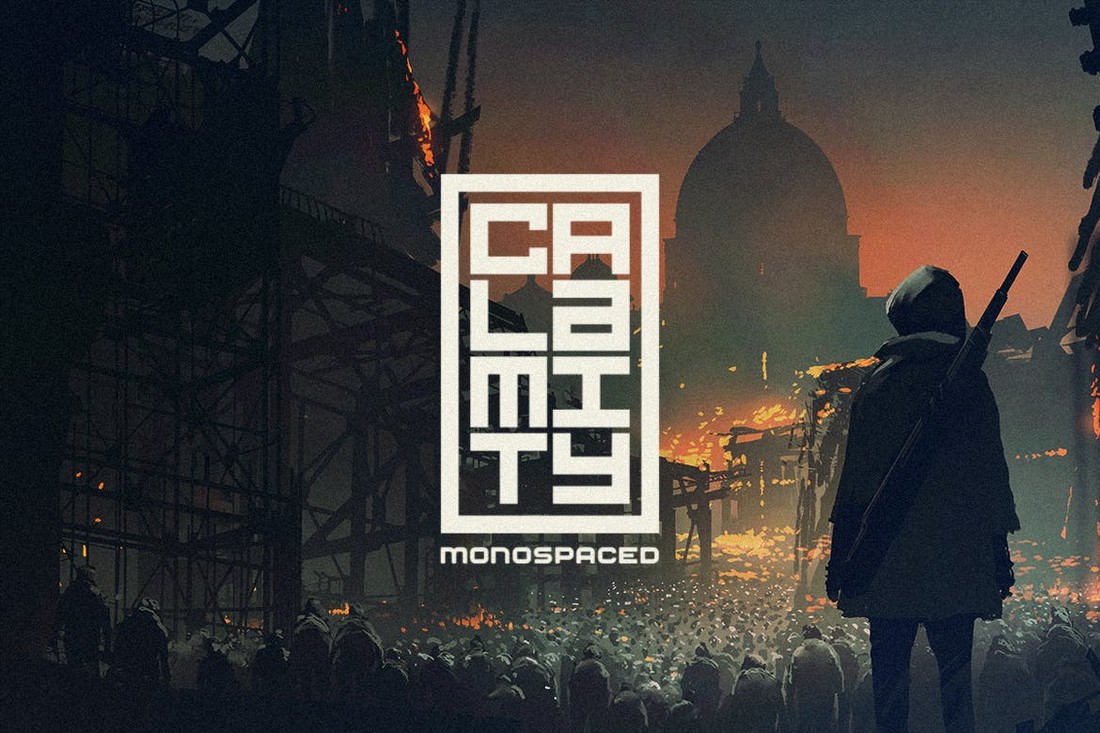 We've been seeing many creative posters that use monospaced fonts in unique ways. Calamity seems like a great monospaced font you can use for adding an uncommon title to your own poster and flyer designs.
The font comes in both regular and outline monospaced letter designs.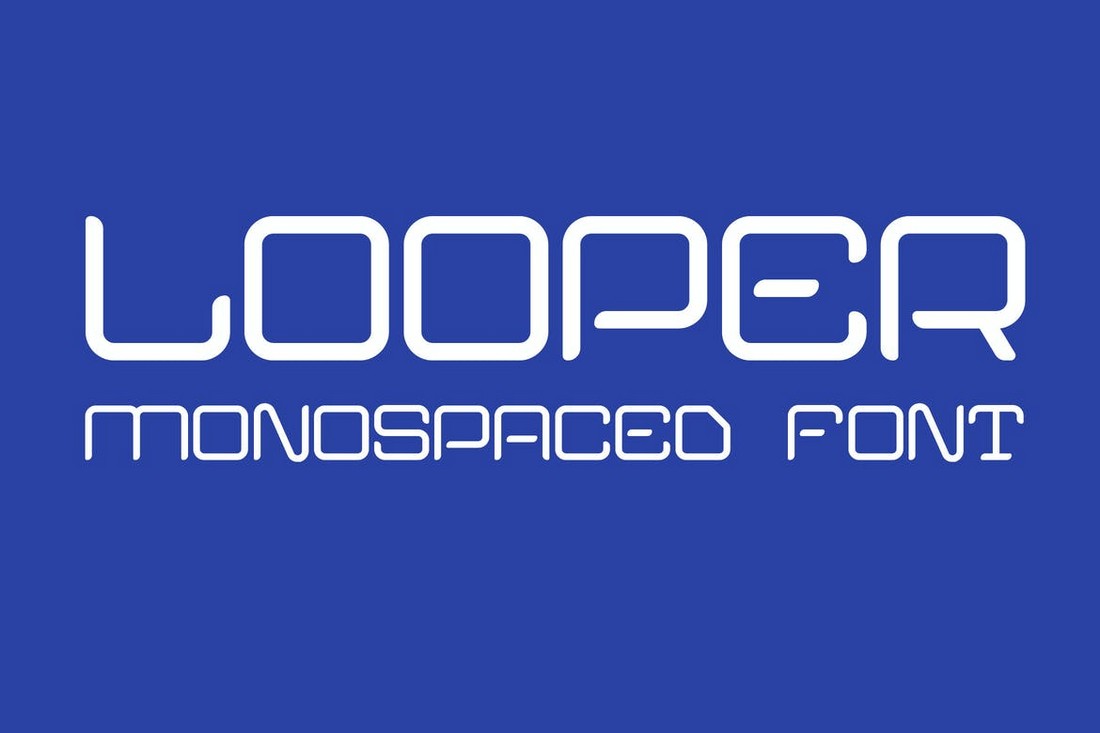 Looper is an elegant and modern monospaced font that features a creative and rounded letter design. It's an all-caps geometric font with Latin and Greek characters.
This font is perfect for designing logos and posters for modern brands.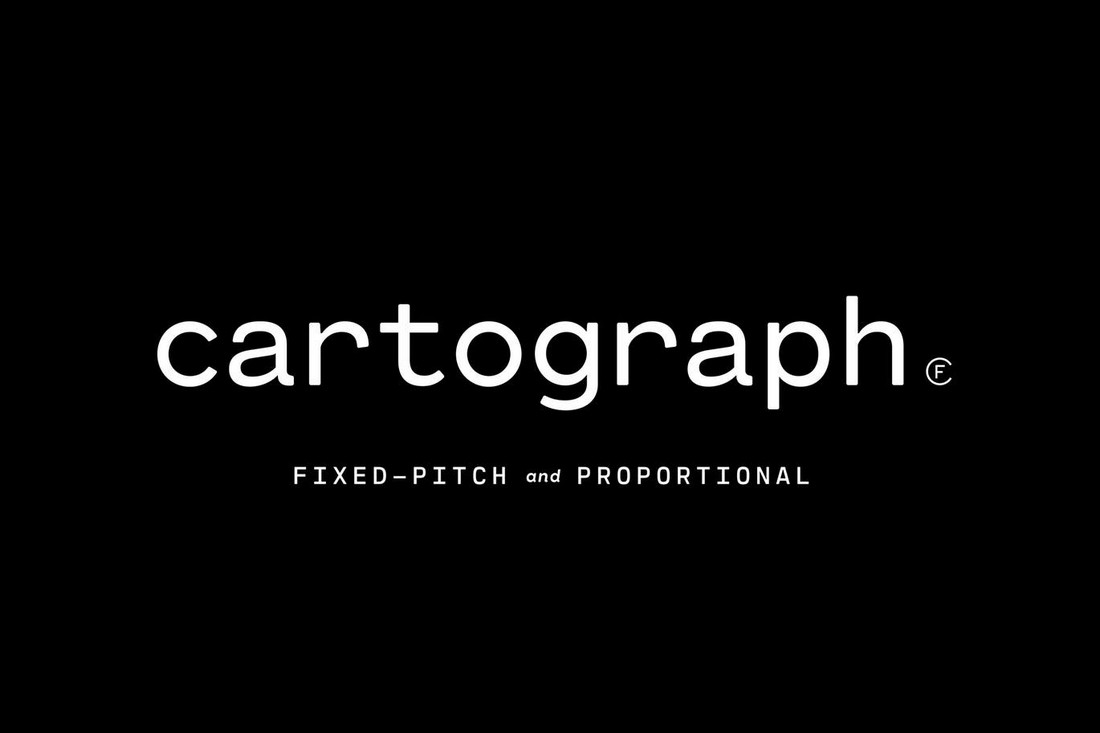 Cartograph is a family of fonts that comes with both monospace and proportional version typefaces. It features a classic monospace font design and includes 8 weights and italics, making it a total of 32 fonts in one pack. The font has been designed as a tribute to the elegant font designs you see on terminals and typewriters.
The font looks ideal to be used for website body text or an app design.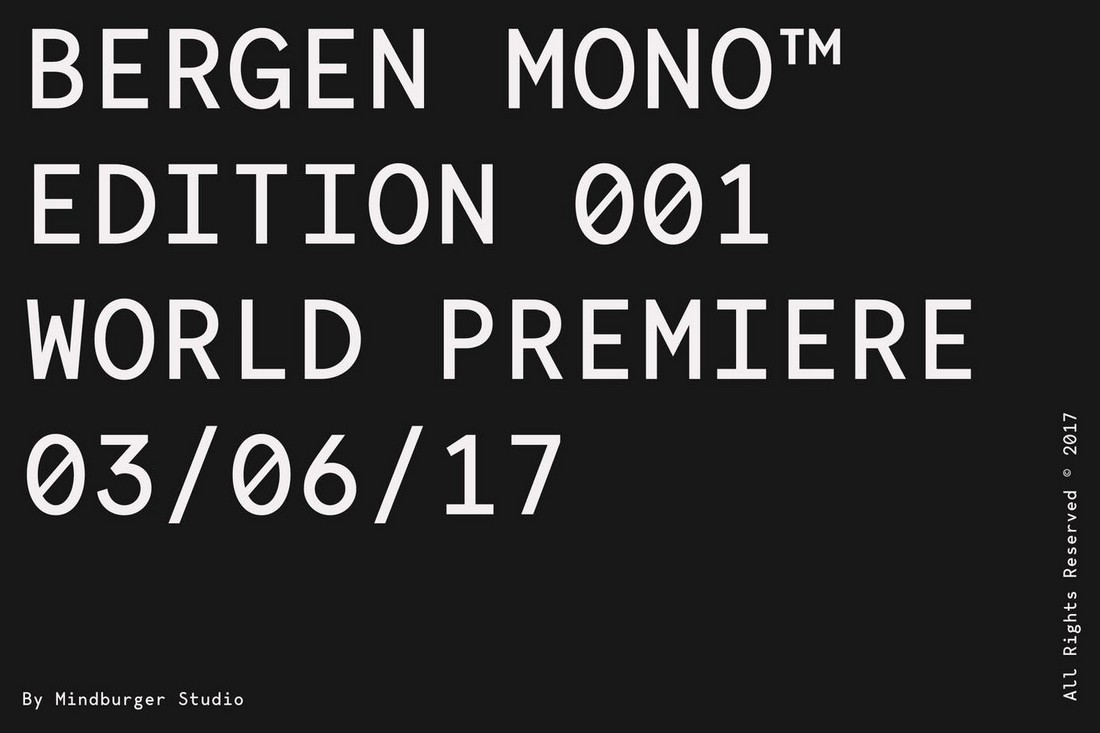 A yet another monospaced font with a classic design that will fit in well with any type of a professional and corporate design from digital to print. The Bergen Mono is a font pack that comes with 6 different monospaced typefaces with support for Latin, Cyrillic and Greek languages.
It looks perfect for designing a website header or blog titles as well as for poster designs.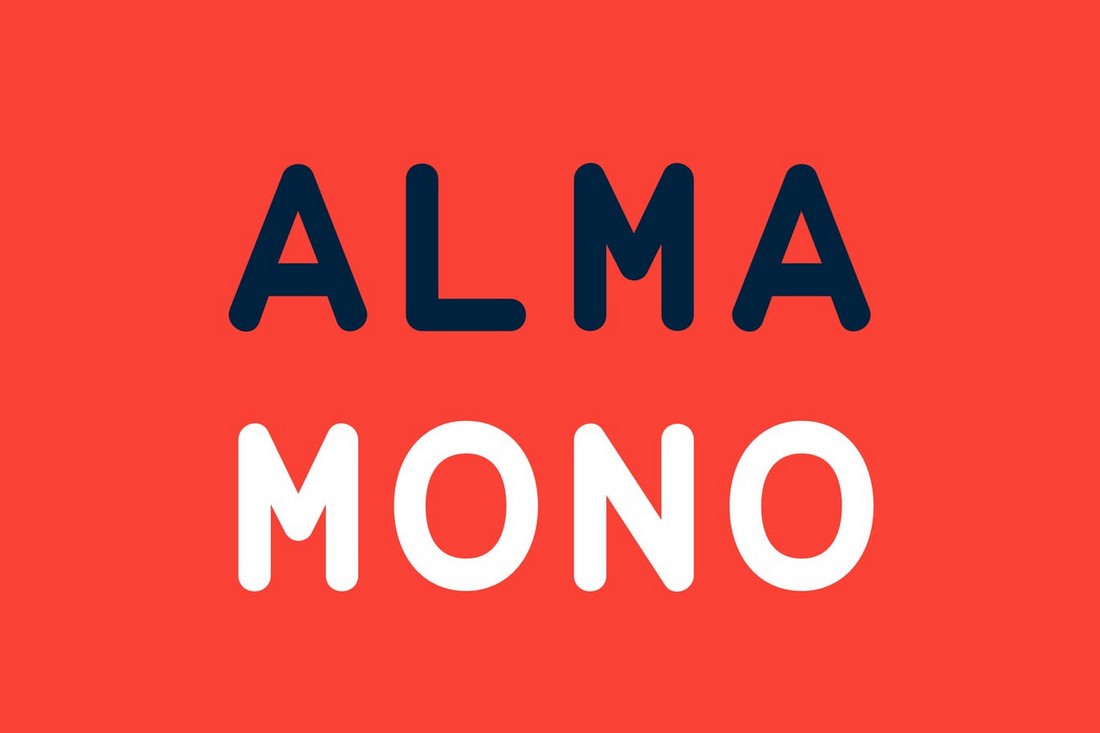 It's hard to believe this gorgeous font is related to the monospaced category. The rounded and the elegant design of the Alma Mono font will make any design look beautiful. The smooth design of the font will also work great on websites and blogs for easier reading.
The font comes in 5 font weights for use in different types of design work.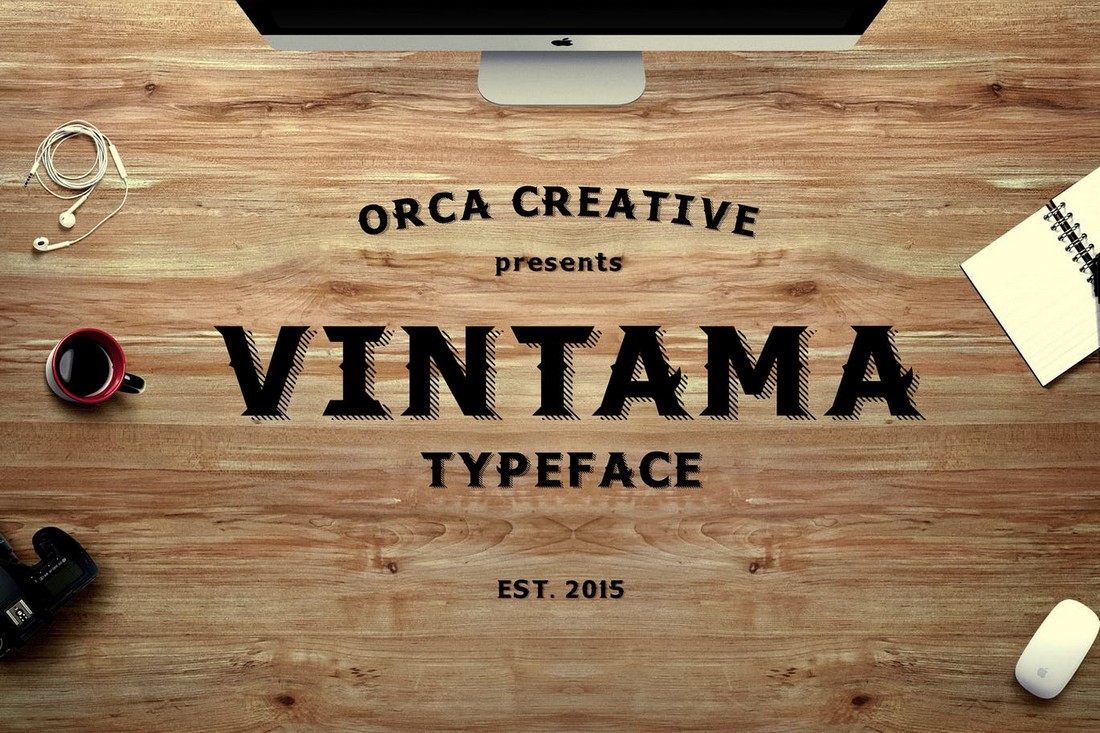 Vintama is a serif font with a monospaced design. It also features a retro vintage look, which makes it the perfect choice for crafting a professional logo, a website header, or even a T-Shirt.
The font is available in two versions: Regular version and a shadowed version.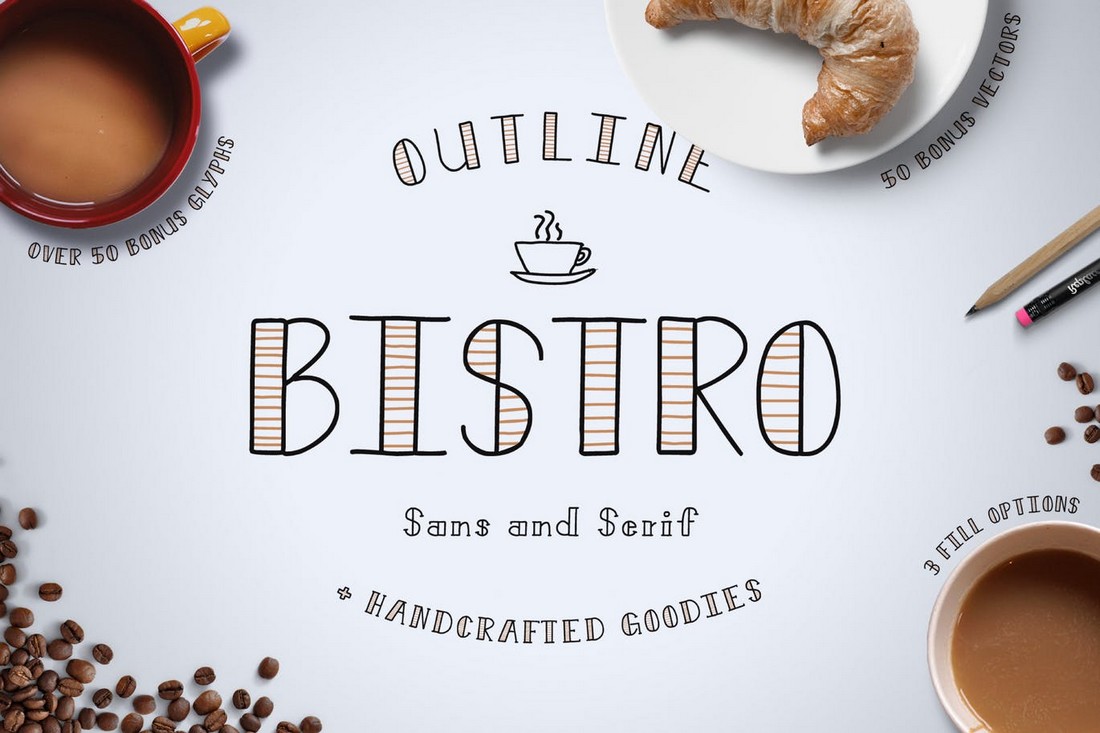 Even creative font designers are now slowly adopting the monospaced style. This is one of those fonts that perfectly combines creativity with monospace design. The end result is a unique font that will give your work a more original and a professional look.
The Bistro font comes in 3 font weights and you can even customize it with bi-color interior, fill, line, or slant to give it your own unique design.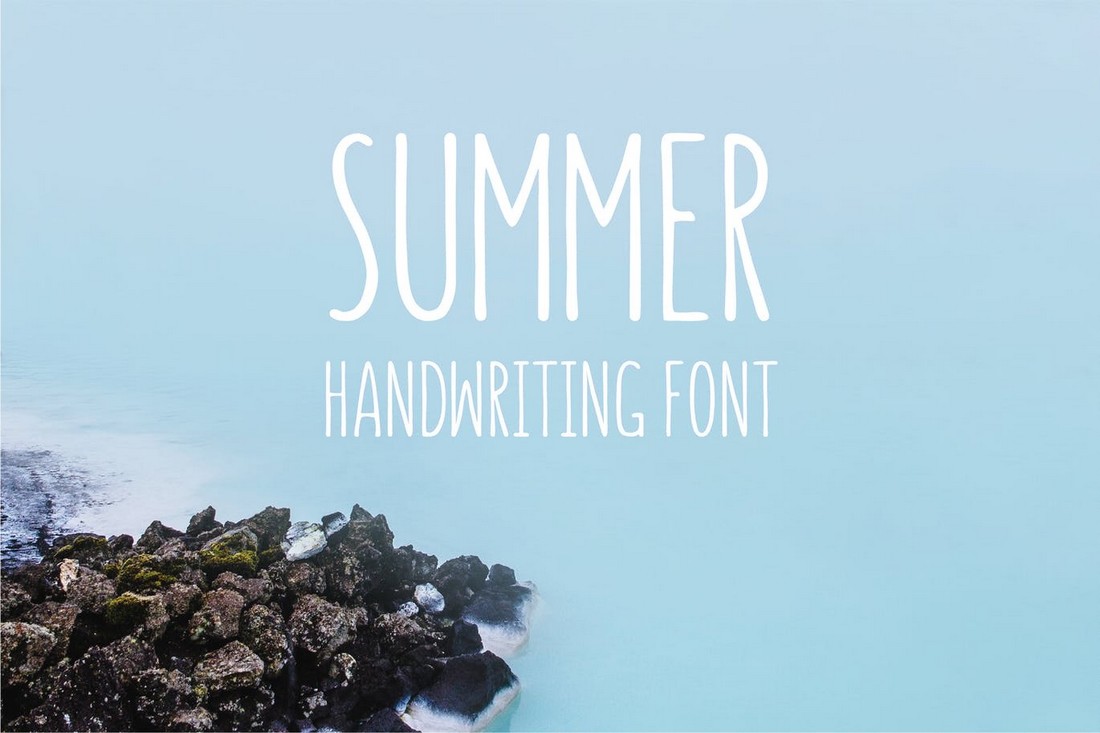 Even though this is technically a sans-serif font, the Summer font can also be used as a creative monospace font for various design projects. The font has been designed to give your text a handwritten-style look while also playing by the rules of design.
Sometimes, sticking to the basics is the best way to make your designs stand out. But, it all depends on the type of work you're doing. Feel free to explore our other collections of the best condensed fonts and best poster fonts before making a choice!