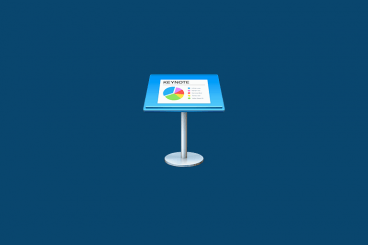 Mac and iPad/iPhone users have probably seen the little blue presentation icon on the devices. But have you ever really used it? This icon is for Apple Keynote, a presentation tool that comes standard on all iOS devices.
Keynote is native to Mac, so you won't find it on PC devices. It's a tool that people tend to love once they make the switch from another type of presentation software. It's focused on design, a polished presentation, and creating a really solid experience as you design your slides.
Today, we're going to look at Apple Keynote—what it is and, and how to get started with this robust presentation tool.