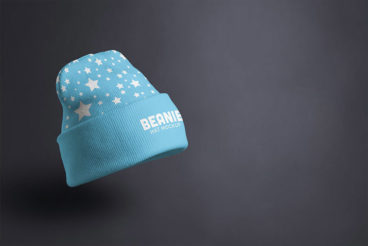 Beanies and hats are one of the most popular branded "swag" items out there, and are a common choice for businesses wanting to create products with their brand or logo on them – it's both a functional item, and a marketing tool! But what if you go through all the trouble of creating a design, choosing a hat style and paying for manufacturing and shipping, only for it to arrive and look nothing like you imagined?
That's where our list of mockup templates comes in. We've curated a list of the very best, professionally designed mockups out there for you to choose from – simply insert your design into the template, and you'll instantly have a realistic idea of what your design will look like.
Plus, we've included both free and premium options, with a range of different hat types and aesthetics, to make sure that there's something for every possible need.
Let's get started!