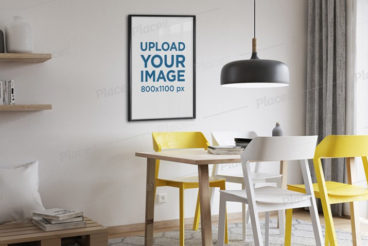 Whether you're designing a poster to advertise a product, business or event, or as an aesthetic decor item, there's no point in making a poster that doesn't look great when it's hanging in place, right? That's why you need a poster mockup, to put your poster in real life settings and scenarios and ensure that it looks just as amazing when it's hanging on a wall or in a frame, as it does in your design software.
This list of free and premium poster mockup templates includes the best purpose built mockup options for all kinds of poster designs, from huge billboard style displays to small, decorative pieces that look great on the living room wall.
Whatever your need, there's a mockup template here that's just waiting for your poster design!