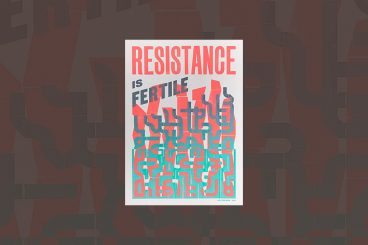 Are you planning on designing a poster with a retro or a vintage vibe? Not sure where to start? Then browse our hand-picked collection of letterpress posters and letterpress templates to find inspiration.
Letterpress is one of the oldest printing techniques that date back to the early 1440s. Back in the day, this technique was used to easily print many copies of a poster, flyer, and other designs with photo and letter-etched plates.
Even though it's no longer widely used by printers and publishers, the technique and the unique design style is still celebrated by artists and designers. It's especially popular among poster designers. In this collection, we're featuring elegant and modern letterpress poster designs.