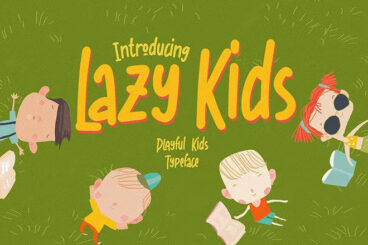 When it comes to designing graphics for kids, typography plays an important role. Kids love reading and spelling out words. But the key to getting their attention is the design of the letters.
If letters look boring, kids will immediately lose focus and attention. As a designer, it's your job to make those titles and text look as fun as possible for kids.
Today, we have some of the coolest kids fonts you can use to create fun graphic designs for children. You can use these fonts to design bright and attractive book covers, product packaging designs, clothing items, and much more.
Have a look and start downloading. There are a few free fonts in the list too.