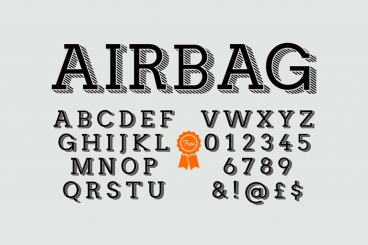 Slab serif fonts can be used for a variety of purposes, ranging from general body text to headlines, to display copy. It's a typography variant that has been used widely for digital as well as print purposes, and devices such as Amazon Kindle even use a slab serif as their default font.
In order to celebrate this amazing subtype, we have gathered 50+ amazing slab serif fonts that you can use for your next design project.
They're bold, beautiful, and carry plenty of impact. All of the font packs included consist of different variants and weights that give you plenty of scope to experiment in your designs. Let's take a look!