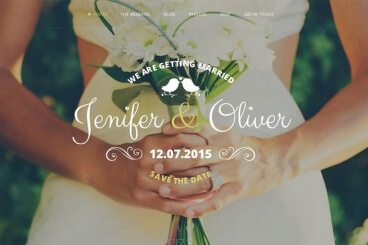 Still haven't found the perfect template for your wedding website? Of course not. Why else would you be here on this page, right? Well, don't worry. We've got you covered. Hopefully, you'll be able to conclude your search here.
We all know how much work you have to put into planning a wedding. So, to save you hours of time that go into coding a website or browsing the web to find the perfect HTML template, we handpicked the best and most beautiful wedding website templates just for you.
These templates are not only beautiful but are also quite affordable, and easy to customize. Which means, you can save some more money from your wedding budget!