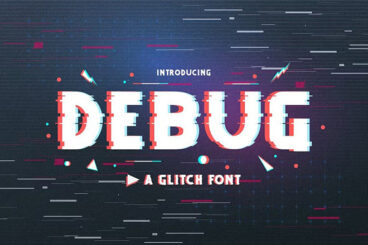 One of this year's coolest design trends is the retro-futuristic cyberpunk-style design. Designers have been using this trend in all kinds of projects to make stylish and unique creations.
A must-have element for cyberpunk-style designs is a cool distorted or glitch font. If you're thinking of creating a trendy retro-futuristic design, you don't have to look any further to find the perfect glitch font for your project.
We handpicked a collection of the best distorted and glitch fonts with impressive character designs. These fonts feature fragmented elements with visual artifacts that make each letter look like a glitching error code from the future.
Explore the full list of glitch fonts below and feel free to download them all.