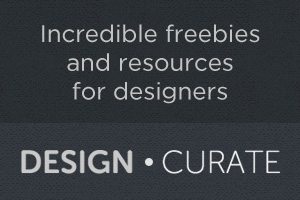 News / 24 Jan 2012
We're incredibly excited to let you know about a new project we've been working on for the past few months — Design Curate. While we love to share inspiration and articles here, we also wanted a place to offer some fantastic freebies and resources for designers.
Design Curate already has a growing collection of freebies — PSDs, WordPress themes, CSS/HTML snippets, and lots more! We'll be adding new free resources every week, along with featuring a few commercial design goodies from time to time as well.
Read on to find out more about the new site, or just head over and take a look!