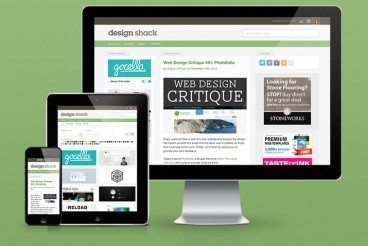 News / 19 Nov 2012
We've had a very busy few months behind the scenes at Design Shack, working away on various changes and improvements to the site. First and foremost is a brand new design — it's cleaner, faster, responsive, and hopefully a much more enjoyable experience for you to use!
Second is a host of new features for Design Shack members. These include vastly improved submission of your designs, keyboard navigation, an "Activity Stream", the ability to save designs to a "Collection", and your very own profile on the site.
We're really proud of this latest iteration of Design Shack, so read on to find out more about our thinking behind some of the new features!