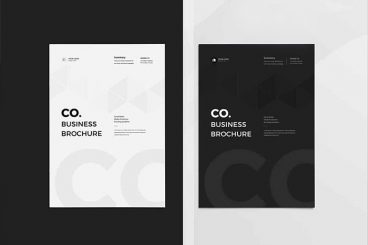 The cover of a brochure is the most important part of the design for grabbing attention. It needs to be crafted in a specific way to suit your target audience, and these brochure cover design templates can get you off to a great start!
To help you find inspiration for your cover design, we handpicked a collection of elegant and professional brochure cover design templates that you can use to find brochure design ideas to easily make the perfect cover for all kinds of brochures.
From corporate companies to creative agencies, luxury brands, products, and much more. There's something for any type of poster design project!