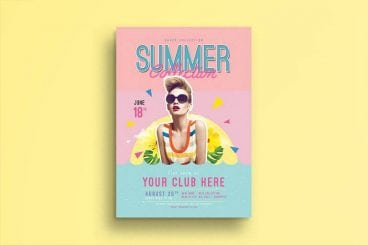 Designing an amazing flyer is an effective way to get everyone excited about a party or an event. You can find a great flyer design to promote your next event from this collection of party and club flyer templates.
You don't have to be a designer to make a professional-looking party flyer (we've written about how to design your own flyer before). But for an even quicker solution, these pre-made templates come with attractive designs made by professionals. All you have to do is open the template with Photoshop or Illustrator and edit them.
Whether you're planning a summer beach party, a birthday party, or a club night, this collection has a template for every fun occasion. Plus, we're sharing tips for printing your flyer as well.