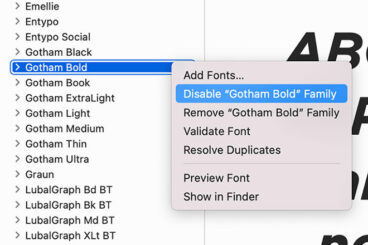 It's easy to get lost in an ocean of fonts when you keep downloading and installing fonts on your computer.
Let's face it, as a designer, you can't help but get new fonts at every chance you get. You'll never stop hoarding fonts and that's okay too. Because we all have the same addiction.
There's no such thing as having too many fonts. But you should learn to organize your fonts. Otherwise, it will start affecting your work and productivity.
In this quick guide, we'll show you how to uninstall fonts that you never really use to make space for shiny new fonts.