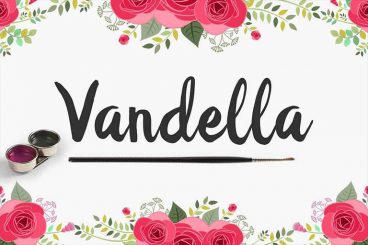 When it comes to invitation card design, wedding invitations have a special place. Unlike other types of designs, a wedding invitation has to look and feel unique, much like the wedding itself.
One of the most important parts of designing such a wedding invitation is choosing the font. The design and the style of the font you choose for the wedding invitation will determine its overall look. In this case, you should try to avoid the normal serif and sans-serif fonts, especially the default fonts in your computer. Instead, look for a better and premium font with a unique design.
In this collection, we feature a handpicked collection of the best fonts for wedding invitation designs. Whether you're going for a formal, informal, or a quirky casual design, you'll find plenty of choices in the list of fonts below.