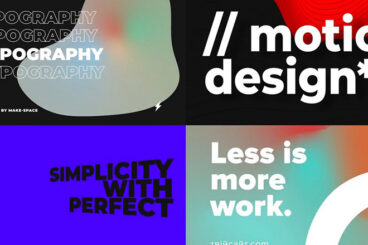 Creating typography with attractive animations, also known as kinetic typography, is an important part of every video project.
Kinetic text offers a way for you to give life to boring static 2D text and transform them into creative titles, intro scenes, lower thirds, and so much more.
Today, we bring you a collection of amazing examples that show how far you can go with typography animations using After Effects.
Here we showcase some of the best After Effects text animation templates.