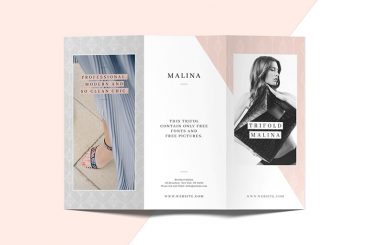 In this post, we're featuring a handpicked collection of the best InDesign trifold templates you can use to make professional brochures for promoting businesses and brands.
Brochures are the most effective way to promote your brand to a target audience to explain your business goals, mission, as well as to showcase products and services. With the right brochure design, you'll be able to win more clients and stand out from your competition at the same time.
With these trifold brochure templates, you'll be able to create a professional brochure for your business or agency all by yourself, without having to hire freelancers or expensive design agencies.