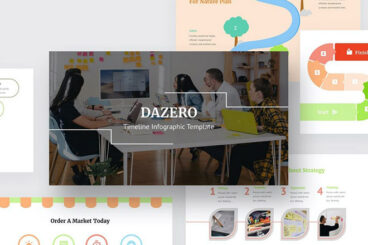 When it comes to streamlining a process, nothing beats a good old-fashioned flow chart. They are especially useful in presentations for showcasing your projects, ideas, and products as well.
In this post, we bring you some of the best flow chart templates for PowerPoint and Word for presenting your workflows in visual form.
Whether you're designing a flow chart for a PowerPoint presentation or for a brochure, these templates will help you craft visually appealing flow charts without any design skills.
Grab a template from our collection below and start editing.