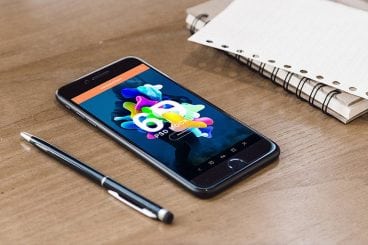 A great thing about the iPhone is that it has evolved steadily over the years. All of the handsets released by Apple have similarities, with a gradual design evolution. Today we're featuring a selection of iPhone 6 and iPhone 7 mockup templates to help show your design on these popular handsets.
These steady, subtle hardware changes are especially useful for designers because you don't always need a mockup of the latest iPhone to showcase your designs. You can find realistic mockups of older handsets and use them to present your designs like a pro. Not everyone uses the latest Apple handset, and it might not be a realistic fit for your design.
In this post, we're featuring some of the best iPhone 6 and iPhone 7 mockups you can still use today to win over your clients and audience. Have a look.