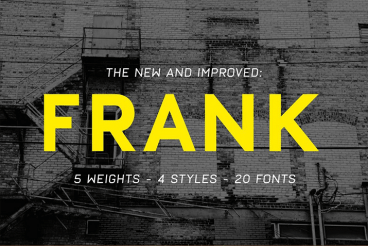 Picking the right font for your presentation is probably the most important part of designing a PowerPoint slideshow. If your font isn't readable, you'll have a confused audience. We explored the web to find this collection of the best fonts for PowerPoint presentations to help you choose the best font for your slideshow design.
When designing a PowerPoint presentation it's easier to just pick a font from the default fonts collections installed on your computer and just finish making the slides. But, a unique, custom font can help you create a winning presentation that shows off professionalism.
Choosing a unique font with the right weight and creative design will allow you to not only design a presentation that looks more original, but also to quickly attract the attention of your audience.
In this collection, we're featuring some of the best fonts you can use to design professional slides for all kinds of PowerPoint presentations from business to startup pitch decks, school presentations, and much more.
We're also featuring a few helpful tips for choosing a presentation font to help get you started.