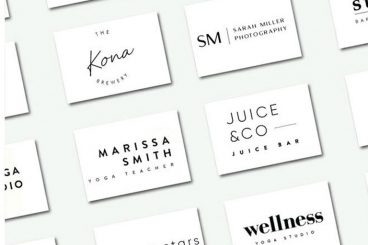 So you need a logo right now? That's where an Illustrator logo template can come in handy. A logo template is often a kit of pieces to build a vector logo with a few tweaks—such as changing colors or fonts. These are our top picks!
Some of the better logo template options might include multiple elements in a file that you can piece together for a design that's a little more custom.
Logo templates are best for small, quick projects that need something cost-effective and visually pleasing. While a logo template won't give you all the flexibility and design choices as a custom logo, they create a significantly less expensive option. (Which can be great if you have some design skills and an idea of what you want your logo to look like.)
Just make sure when you are hunting for that perfect logo template, that you find a vector set to work with. Adobe Illustrator files are the most common and will give you the tools you need to create a design that will work at any size when you are finished making the logo design.
Here are 20 of the best Adobe Illustrator logo templates we could track down, as well as a few helpful tips for using an Illustrator logo template.