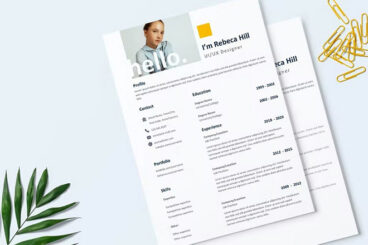 Google Docs is arguably the best app you can use to make a great resume. Why? Because it's Free!
Unlike Microsoft Word, you don't have to buy an expensive subscription to use Google Docs. And you can use templates to quickly make resumes without effort. It's just what you need when you have to put together a quick resume for that dream job opening that just appeared on your Twitter feed.
Whether you're preparing a resume for your first job application or revamping an old resume, we've gathered some great Google Docs resume templates for you to choose from.
In this list, you'll find many different styles of resume and CV templates for all kinds of professions. There are a few free templates in there as well. Go have a look.