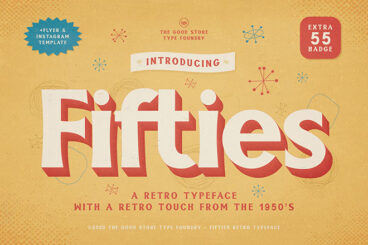 Back in the day, mid-century modern fonts were typically geometric sans serifs but with more funk and attitude. Futura, Helvetica, and Frutiger were some of the most popular mid-century fonts.
They communicated clearly with no need for elaborate translations or symbolic explanations—which was a big deal for designers in the marketing and events.
And although the bold Mid-Century sans serif font style emerged between the 1940s and early 1980s, these font aesthetics continue to inspire creatives up to this very day.
And why wouldn't they? They're dramatic, add flare to almost any project, and instantly draw in positive attention.
Let's go over some of the best mid-century modern fonts we can all sink our designer teeth into today!