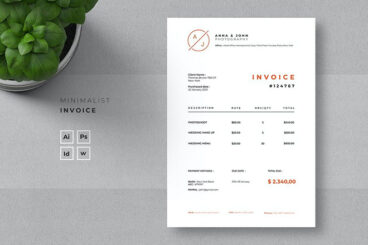 Most businesses, entrepreneurs, and freelancers don't pay much attention to the design of their invoices. For them, even an automatically generated invoice is enough as long as it gets the job done.
But the important thing to keep in mind is that even your invoice is part of your brand. So using a professionally-designed invoice that fits your brand identity is crucial to delivering a memorable experience to clients.
The good news is that you don't have to look too far to find a great-looking invoice for your business. With the help of MS Word invoice templates, you can easily create an on-brand invoice without having to spend hours designing one from scratch.
In this collection, we bring you lots of choices for finding the best Word invoice template to get started. They are fully customizable, printable, and come in various styles of designs.
Grab a template and start making some money!