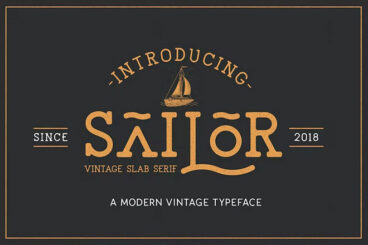 The nautical style of design is one of the most popular trends used in many different types of designs, including logos, labels, greeting cards, and especially children's designs.
A key element of a great nautical-themed design is typography. Whether it's a sailing or pirate-style design, you need the right nautical font to make your overall design look the part.
Well, you don't have to go anywhere to find the perfect font for your nautical design. We did the work for you. In this post, we feature a collection of fantastic nautical fonts. There are many different styles of sea, sailing, and pirate fonts in this collection to suit all kinds of design projects.
You'll find both premium and free nautical fonts in this list. Be sure to download them all!