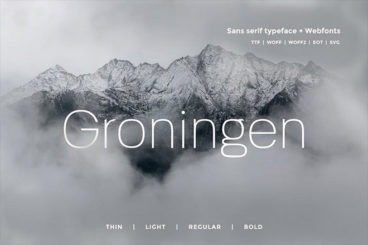 Minimalist design is a popular trend these days. Most designers go for a clean and simple look in their projects as it makes designs look more professional and attractive. But finding the perfect minimal font to go with such a design is always challenging.
To help you speed up the process, we handpicked some simple and minimalist fonts you could use in your designs. Whether you're working on a website header, business card, event poster, or even a social media post, there are fonts for all kinds of design in this collection.
Minimal fonts have clean designs without too much styling or additional elements. You'll see how great they look in the examples below. Be sure to download them all.