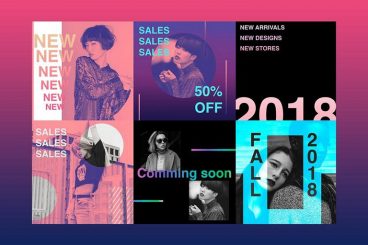 Are you working on crafting a content plan to promote your brand and business on social media? Then these social media kits and templates will help you design amazing graphics for your social media campaigns like a pro.
Preparing content for your social media promotions is a time-consuming process that most social media managers and marketers have to deal with.
But don't worry. You can use these social media kits and graphics templates designed by professionals to quickly edit and use with your own social media campaigns. The best part is you can easily edit and customize them all by yourself.