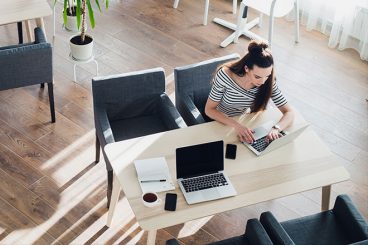 Take a look around. How many women work in your creative space? (If you are a freelancer, think about how many women are part of your referral network.) What does that ratio look like? The design industry is not known for equal numbers in the workplace.
A study late last year by Design Museum showed that only 1 in 5 designers in the UK are women. Another study by AIGA showed that women were just 36 percent of the "design leaders" to speak at the world's biggest design conferences. (It was even tough to find stock images to represent women as designers for this article.)
These trends just aren't acceptable. And change starts with you.
If you want to see more ideas, more creative concepts, and more diversity of design, everyone needs to be welcome in the same design space. It can be tough to be the only woman in the room (and it happens a lot).
Here are some ways you can make women more welcome in your design space.