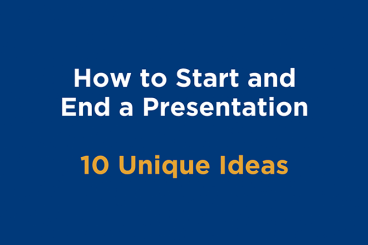 A good presentation leaves you wanting more. It engages your thirst for information. These presentations are a mix of killer content, striking visuals, a charismatic speaker and—crucially—a memorable start and end.
And with the right tools, almost anyone can give a great presentation. When every minute matters, how you start and end your presentation can have a huge impact on what people take away from the time you're talking to them (and whether it makes a lasting impression!)
Today, we're breaking from traditional visual design techniques to think about how to craft a dynamic presentation, with a memorable beginning and ending.