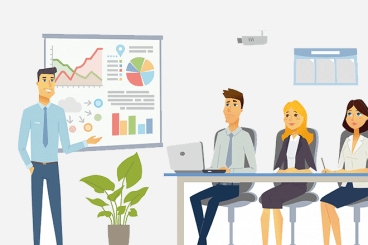 There's nothing worse than a presentation that goes over time or poorly-designed slides that cram too much information onto the screen at once.
While there are a lot of things that can dictate how many slides to use in a presentation, key factors include how long you have to speak, what content you are presenting, and the visual nature of the content. (Some speakers don't need slides at all to keep audiences engaged!)
Here, we're breaking down common presentation times with a guide for how not to overload slides, and use them well—no matter what type of talk you are giving.